27-28 February Moscow (Sokolniki) will host seminars and trainings from leading experts in the fashion market and the best business coaches. The speakers will touch upon the most pressing topics and questions for the shoe retail in Russia. Among the speakers are leading experts in the field of marketing, visual merchandising and showcase, sales, buying, trend forecasting.
Program
February 27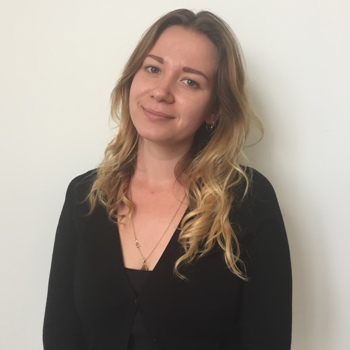 11: 15-12: 00 Legalization of import and marking of shoes
• New in customs and tax regulation.
• Marking shoes.
• Legalization of import and retail trade.

Speaker: Maria Kizhaeva - Deputy Financial Director of Smart Lines
12: 00-13: 30 Three methods of effective buying for omnichannel sales: techniques and cases
• Selling showcase online store: how to choose the right model for sales offline and online.
• How to choose the commercial fashion trend: differences for online and offline.
• How to calculate the "attractiveness" of models online and offline.

Speaker: Galina Kravchenko - Director of the Assortment department of Fashion Consulting Group, head of the FCG / Fashionsnoops.com international trend bureau
13: 30-15: 00 Retail store: how to attract and retain a saving buyer
• Consumer behavior: how has changed and what to do about it.
• Sales seasons.
• Seasons of supply.
• Typical promotions and sales promotion events.
• Promotions and events of marketing marketing.

Speaker: Natalya Chinenova - Senior Retail Technology Business Consulting Group expert.
15: 00-16: 00 Checklist for increasing sales in the market of shoes and accessories
• Viral marketing in retail sales of shoes and accessories.
• How to make a sales plan for a retail store.
• How to link sales plans with purchases of shoes and accessories.
• How to set up a staff motivation system for growth.
• How to create working sales scripts.

Speaker: Evgeny Danchev - Director of WCONSULTING, business coach, coach, consultant.
February 28
11: 15-12: 00 How to protect your business when checking certificates and marking shoes in 2018
• Fines for major violations.
• How to check existing certificates for correctness.
• Who is responsible for the quality of the shoes.
• Correct workflow: import of samples, obtaining test reports, contract of an authorized person.
• Shoe marking according to TR TS; requirements for marking shoes according to GOST.
• Marking shoes with QR codes, plans of the government of the Russian Federation.

Speaker: Alexey Chernyshev - Commercial Director of AKFA.
12: 00-13: 00 Seven tricks to accelerate the effectiveness of the seller
• Reasons for seller burnout.
• What determines the effectiveness of sales.
• Secrets of sales staff management.

Speaker: Maria Gerasimenko - CEO of FashionAdvisers, an expert in the field of management and development of fashion-business, business coach.
13: 00-14: 00 Today and tomorrow visual merchandising for shoe stores and accessories
• How to create an effective shoe store without high costs.
• How to get the maximum effect from a visual presentation without merchandisers.
• Cost optimization for creative storefronts.
• Creative merchandising - how it works.
• New trends in the design of shoe stores.

Speaker: Anna Balandina - The owner of the visual communications agency VM Guru, one of the leading market experts in visual merchandising and store design.
14: 00-15: 00 New tool to increase sales: the concept of visual merchandising
• Shop audit: key indicators.
• Visual merchandising concept or store concept - what is the difference?
• Results of the implementation of the visual merchandising system.

Speaker: Marina Polkovnikova - Founder and CEO of VM-Consulting Agency, consultant on merchandising, window dressing and store design.