Shoe manufacturers and retailers are increasingly bringing new lines to the market - clothing and accessories
Globalism and the general trend for the total look are capturing more and more fashion companies. And now shoemakers are bringing to the market lines of clothing and home accessories, including dishes, and dressers are introducing shoe lines. There is nothing strange and contrary to market realities here: a diverse assortment binds customers and gives them the opportunity to completely create and purchase their wardrobe in one store, from one brand. This allows buyers to significantly save time and effort (and often money), and sellers to increase sales volumes, increase the average check and satisfy the needs of their target audience. We present a small overview of "non-core" new products.
Brand Canada Goose, known for its very warm down jackets, has released its first collection of winter shoes. It includes two lines for men and women: Snow Mantra Boots and Journey Boots, fashionunited.ru reports. Both models are equipped with a waterproof membrane.
The warm Snow Mantra boots are made from nylon and leather and come with a variety of lacing options. The shoes are designed for use in extreme conditions, in cold climates (such as in Russia, the USA and Canada) and are available in black, white and red.
The Journey boots are urban footwear for unforgettable adventures. The model resembles a vintage model and is also made in three colors - black, white and beige. "Creating new categories is our primary focus, and footwear is an expected step and a natural extension of our product portfolio," said Canada Goose President and CEO Dani Reiss.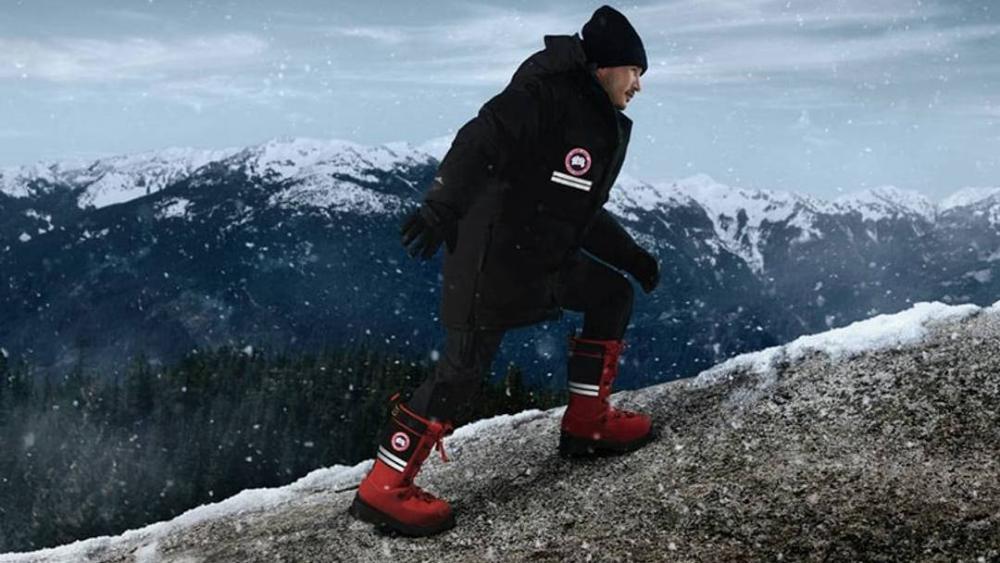 Italian premium shoe brand Jog Dog has launched the first collection of down jackets for women and men. Drawing inspiration from neo-futurism, Jog Dog designers create laconic cyberchic images, following high-tech Italian production. For a brand that previously specialized exclusively in footwear, the down jacket collection is a completely new experience in the design and production of outerwear, but the commitment to the current and popular sport chic style remains unchanged.
Down jackets go well with Jog Dog shoe models. Creating a total look, the brand emphasizes its interpretation of sport chic, which it sees as a creative space where each Jog Dog hero can express himself and experiment with his image.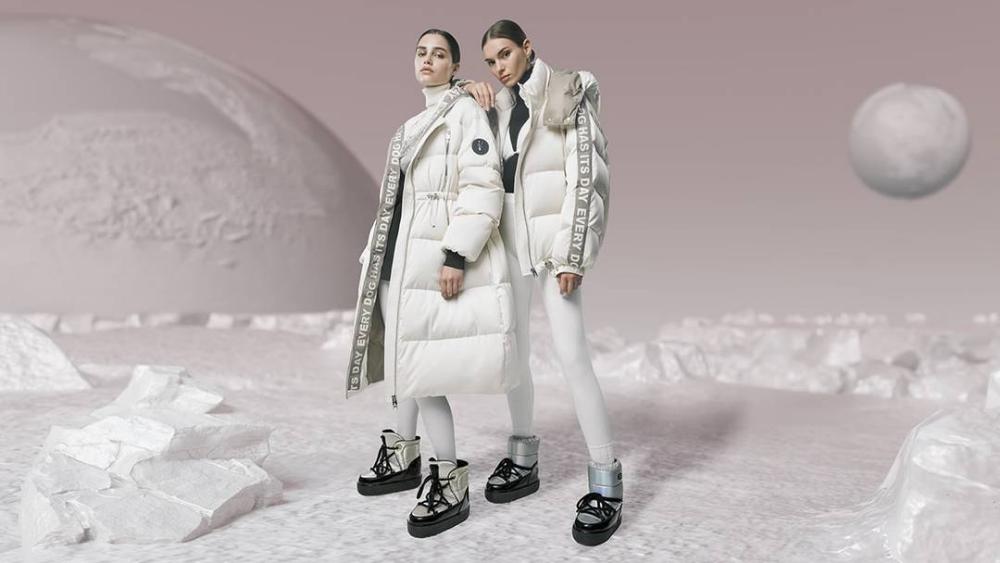 All Jog Dog down jackets are oversized, with deep hoods and high collars. Transforming models are supplemented with zippers that allow you to unfasten the hem or unbutton the sleeves if desired. Clothing is decorated with eye-catching details: inner lining in bright, contrasting colors; wide stripes of inserts with a large brand slogan.
The Russian shoe retailer Ekonika entered the home goods market by launching the Ekonika Home collection, which went on sale in the branded retail network on November 11, 2021. Now the assortment of home goods is represented by a small number of items - slippers and socks for women and men (which is also new for a retailer that previously specialized only in women's shoes), blankets, dishes and sleep masks. Later, the company plans to add fragrances for the home to the home line.
Home products of the Ekonika Home collection are made from natural materials - natural leather, cashmere, wool, satin and are presented in the "medium +" price category, which includes the main collection of brand shoes.
At the first stage, the collection of goods for the home was placed in the general space of the shoe retail, on the adjacent shelves with shoes and accessories. If the line is in demand, the company will allocate special zones in its stores for the Ekonika Home collection.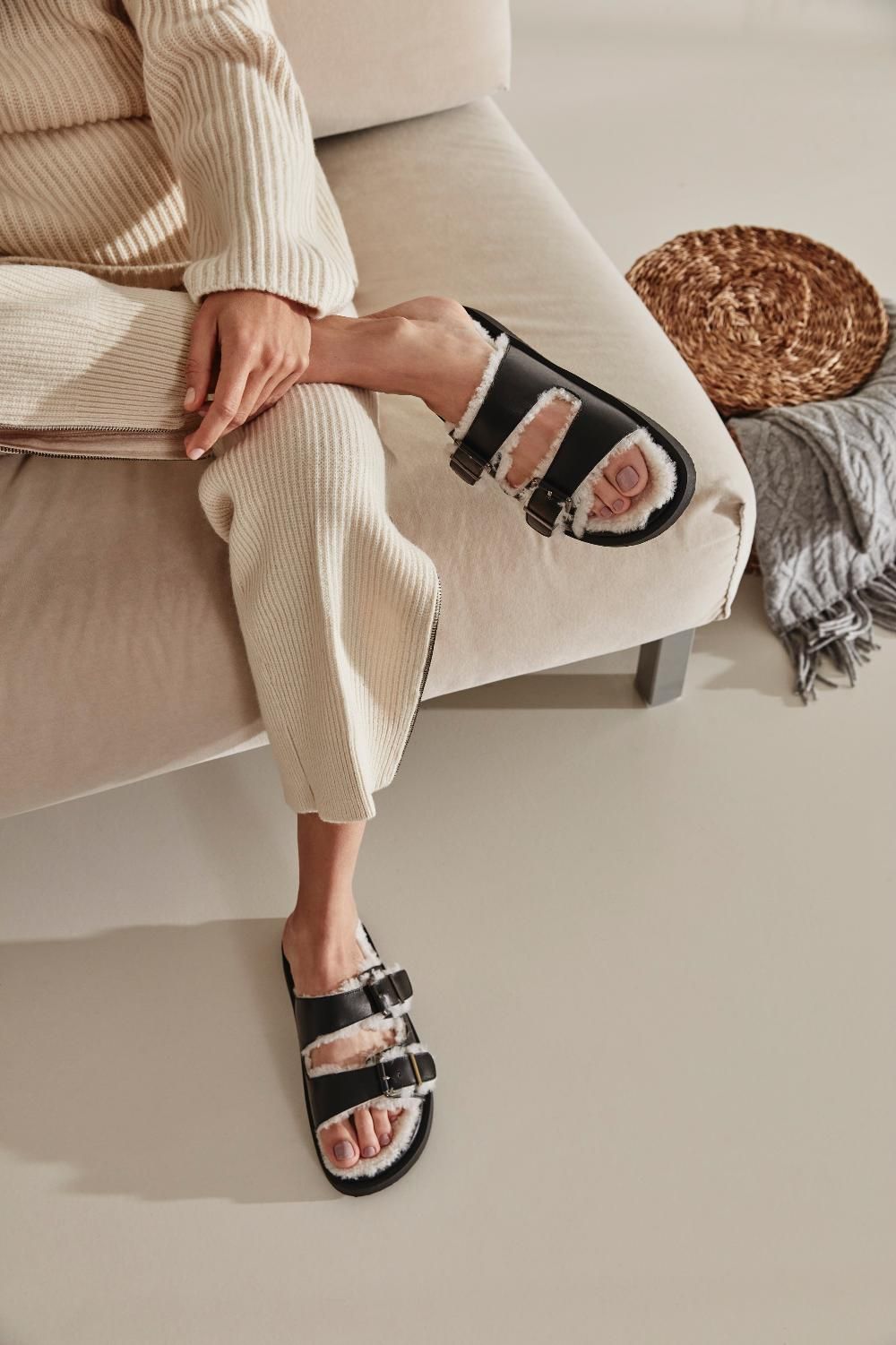 According to representatives of the retailer, entering a new niche is a consequence of the pandemic: in conditions of isolation, people began to spend more time at home, many of them changed their usual lifestyle, and they increased their spending on household goods.
Online retail sales of home improvement and home improvement products grew 2020% in 77, according to Data Insight. During the same period, total online sales grew 58%.
For many, the house has turned into a cozy office and has become an island of security and stability. The "home" collection of "Econika" turned out to be very cozy: fur loafers and mules made of natural sheepleather, fashionable leather and insulated birkenstocks with lining and soft fur flip flops, weightless cashmere ballet flats repeating the bend of the foot. The collection of home shoes is complemented by cashmere and merino wool socks, warm blankets and a coffee set - a cup and saucer, porcelain plates. The color palette of the collection is made in warm pastel colors and neutral shades - creamy white, beige, dusty pink, gray, as well as classic black.
Shoe manufacturers and retailers are increasingly introducing new lines to the market - clothing and accessories Globalistics and the general trend for the total look are capturing more and more fashion companies. And now shoemakers...