Chukka, ankle boots, oxfords ... Many models of shoes have a rather long and interesting history, but it is not easy for a Russian to understand their names and features. We selected the most popular models with unusual names for the ear to tell us more about them.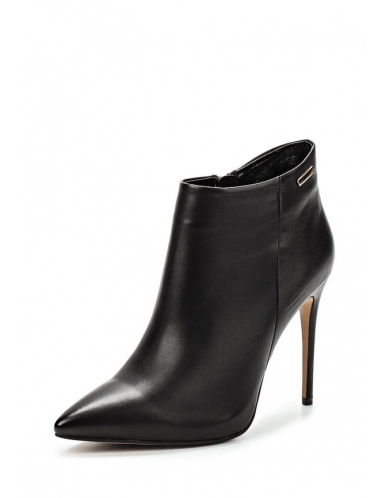 Ankle Booties - This is a model of women's shoes, which is a cross between shoes and boots. Ankle boots do not cover the calf, reaching only the ankle, so in English they are called "ankle boots" ("ankle" - ankle).
Ankle boots are low and moderately high, with lace and zippers, low heels and high, decorated with bows, fur, buckles, rhinestones and simply strict. They can be worn with completely different clothes: with a skirt, for example, with a short or pencil skirt, and tight tights, with tight trousers or jeans, even with evening dresses and business suits. Ankle boots with a coat will look great.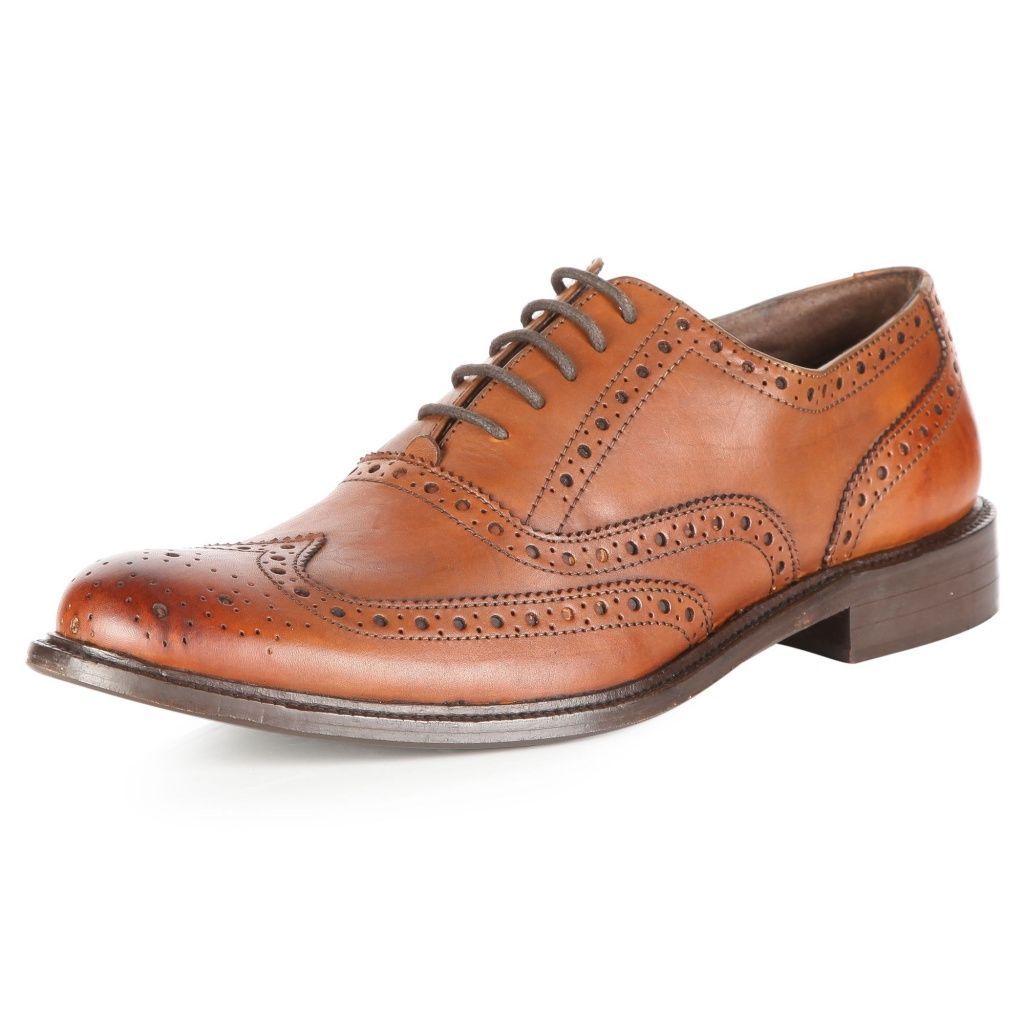 Brogues: so-called shoes with perforation, the top of which, as a rule, consists of several parts. These are men's shoes, but there are also models adapted for sophisticated female legs. It is believed that brogues were invented by Irish farmers in the distant seventeenth century.
Driving flocks of sheep through humid terrain, shepherds were faced with the fact that water constantly fell into their boots. So that the shoes would soon dry out and easily aerate, one such shepherd also thought of making holes in it. Gradually, the brogues migrated to the shoe wardrobe of the aristocrats, who began to wear them while playing golf. Over time, the perforation began to take shape and turned into a kind of decor. At the request of Edward, the Prince of Wales and the brother of King George VI, a cutting head in the form of the letter W appeared in the brogues. Depending on the area of ​​the perforated surface, full brogues, half-brogues and quarter-brogues are distinguished. It is recommended to wear this type of shoe with informal clothes, as it is believed that any perforation deprives the shoes of officiality.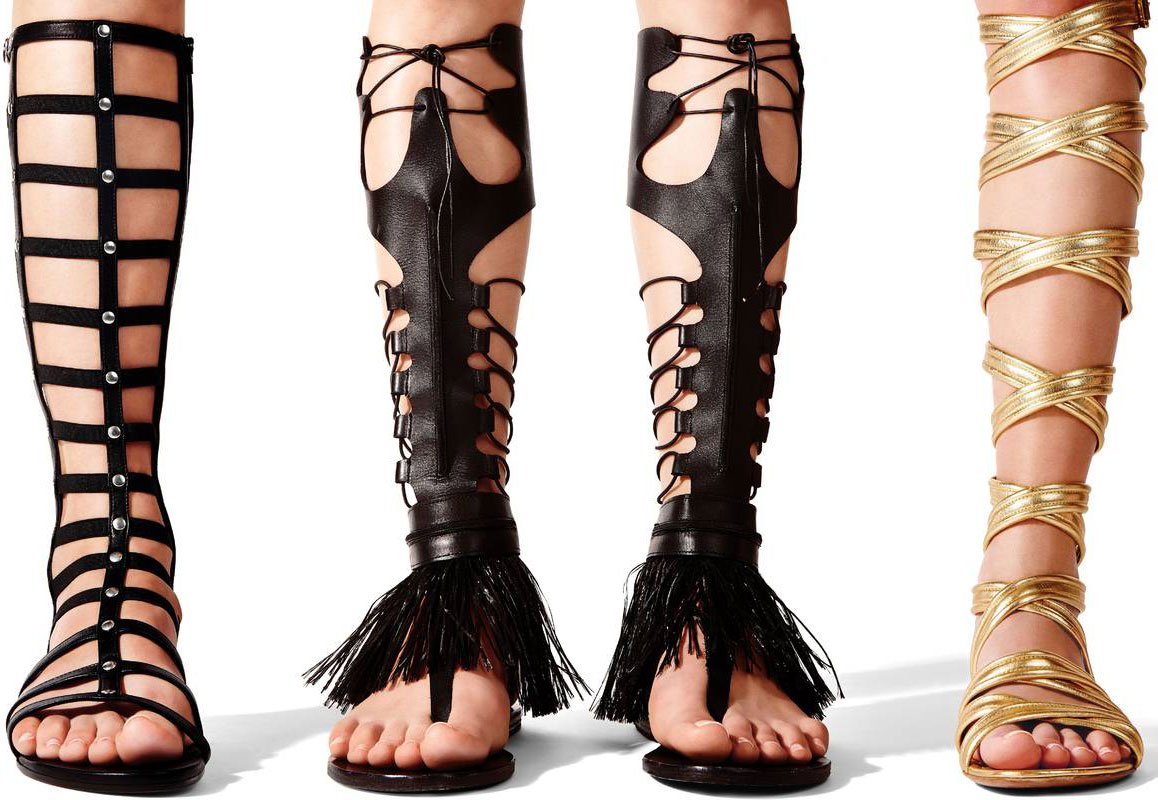 Gladiators - A type of summer women's shoes, in a modern version, representing flat sandals with an open toe and a large number of straps. There is also a variety of gladiators - an elongated model to about the middle of the ankle, or even higher, more reminiscent of ancient Roman shoes. One way or another, wearing gladiators is not always recommended, as their flat sole is unfavorable for the foot. But more modern options like gladiators on the platform or on the heel are very welcome.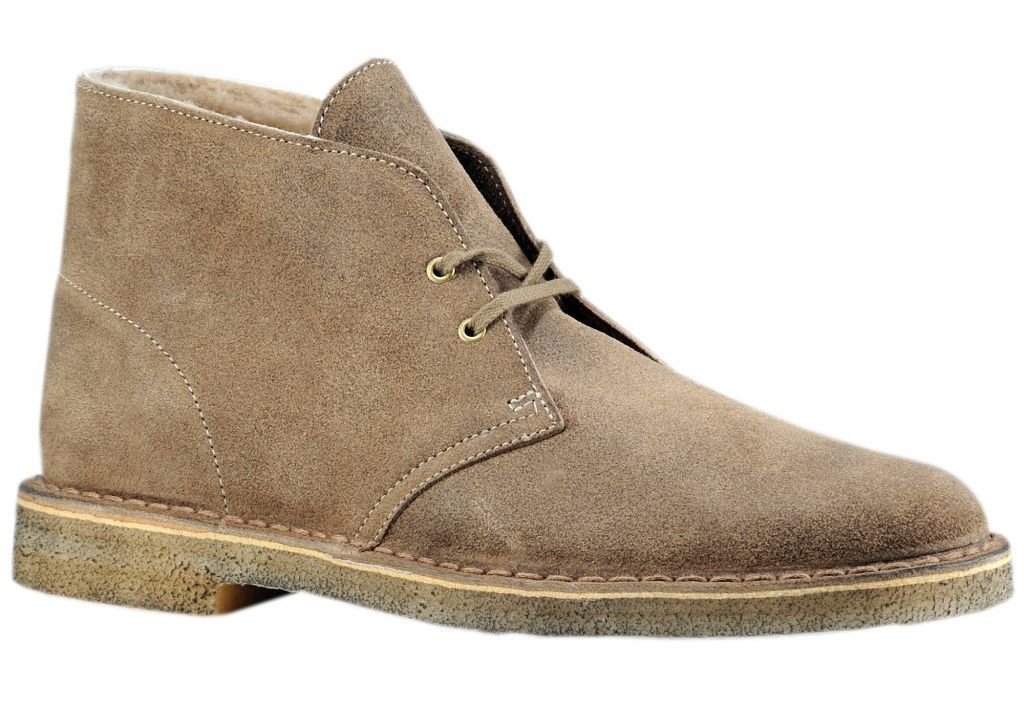 Deserts are considered the most versatile autumn shoes. These are ankle-high boots made of suede, usually with rubber soles and several holes for threading the laces. The history of the creation of deserts dates back to Nathan Clark from the founders of the British shoe brand Clarks. In the early fifties of the last century, he developed a universal model, based on the samples that he found on the market in Cairo. These were suede boots with rubber soles, which allowed these shoes to remain light and flexible. Deserts quickly fell in love with the British, who nicknamed them "desert boots" because they were ideal even for the desert. Deserts can be worn with almost all things, with the possible exception of business suits, as these shoes more likely create a bohemian and informal look. There are female models.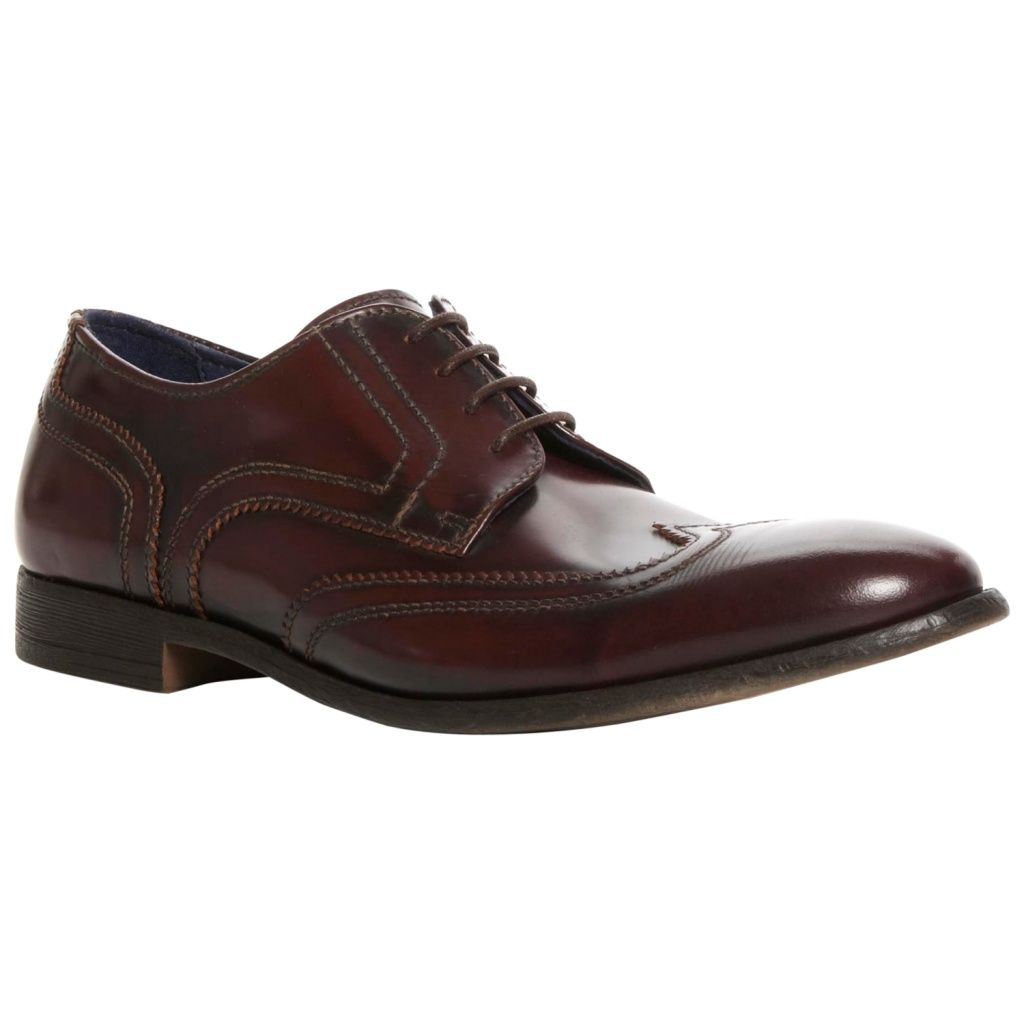 Derby - shoes with open lacing, in which the upper parts of the boot are pulled together without crossing, and the berets are sewn on top of the vamp. In terms of compatibility with other wardrobe items, derby suits both informal walks and the office. In Britain, the derby is often called the "Bluchers" - in honor of Marshal Blucher, whose troops participated in the Battle of Waterloo. According to historical records, his army's soldiers wore open-laced boots.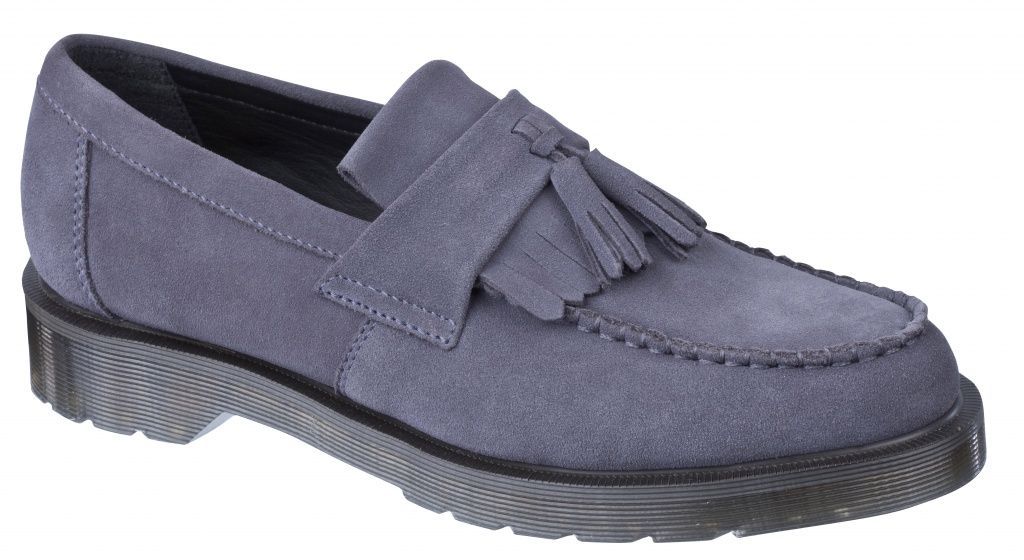 Loafers - these are women's or men's shoes, similar to moccasins in the modern sense of the word (soft shoes made of suede or leather without laces and fasteners, but with a long tongue and flat sole). Loafers differ from moccasins mainly by the presence of a wider sole, sometimes even with a small heel. Another feature is the presence of leather brushes that perform an exclusively decorative function. In the fifties, Gucci fashion house began selling loafers with a gold-plated jumper buckle, which became the brand name of the brand. Loafers are very practical and are considered less formal than laced shoes.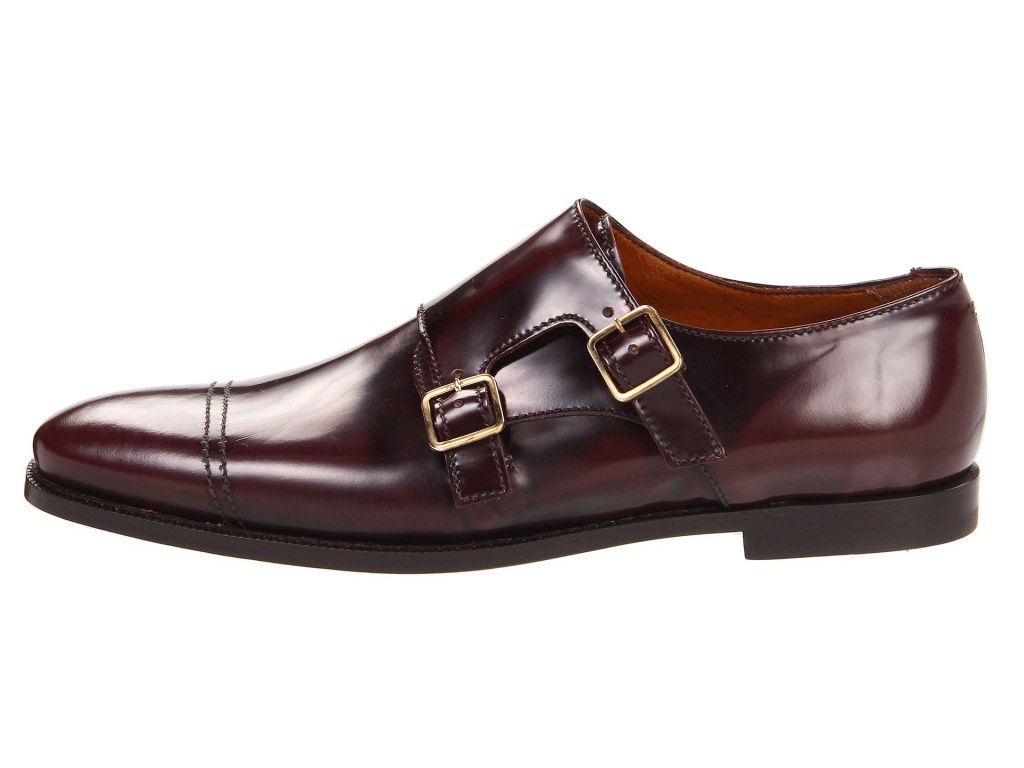 Monkey - Men's shoes that lack lacing, but have one or two buckles. The name translates from English as "monastic straps", since the buckles resemble the fastening on the shoes of monks. Monks are considered practical shoes. They are worn with narrowed, slightly short trousers so that they do not cling to the edges of the buckles. Monks go very well with a blazer.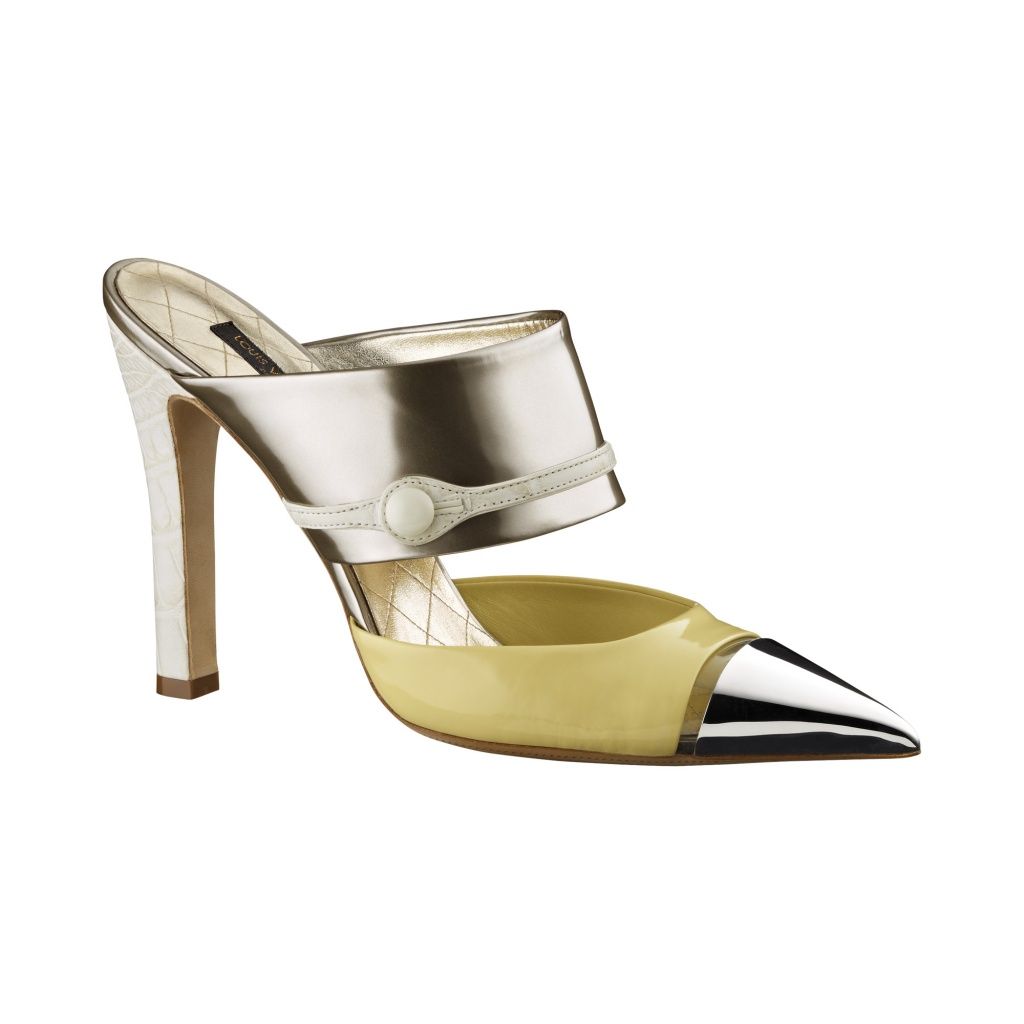 Mule - This is a model of elegant women's shoes with heels, without a back, with a closed pointed toe. The name comes from the Latin word "mulleus", which means "thinker": in ancient Rome, shoes, vaguely reminiscent of the modern model of mule, were worn by pundits, for whom it was considered a privilege. In modern mules, an open cape and a small platform are allowed, so they can resemble clogs. Mules are often decorated with rhinestones, rivets, lacing, sequins. In the middle of the last century, due to the abundance of rhinestones and feathers, mules were considered very impractical and even frivolous shoes, only Hollywood actresses wore them. However, already in the nineties, designers revived this model, creating new options on an established basis. Now, depending on the model, mules are considered shoes for all occasions: they can appear in the office and at the party.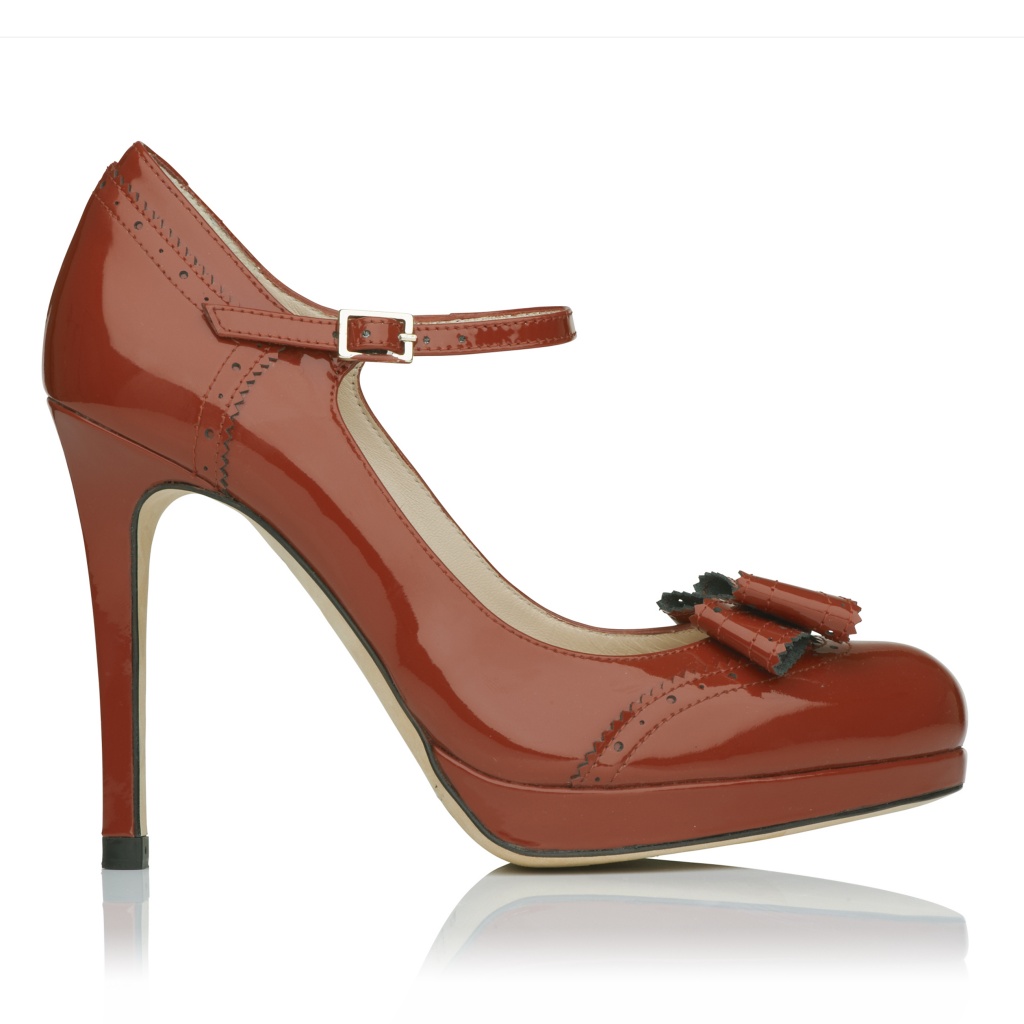 Mary Jane: so-called women's shoes with a strap on the rise and most often with a rounded toe, with or without heels. The name comes from the American comic strip Buster Brown of the beginning of the 20 century, in which a heroine named Mary Jane wore these shoes. At first, Mary Jane shoes were a child's model: they were produced by the Brown Shoe Company, the creator of which signed a contract with the author of the comic to use the name "Buster Brown" in their advertising campaigns. Since then, Mary Jane has become the girls' favorite shoe. Now this style can be transformed into anything - into wedge sandals, ballet shoes, and boats. They are worn with dresses and skirts, which gives the look a retro effect.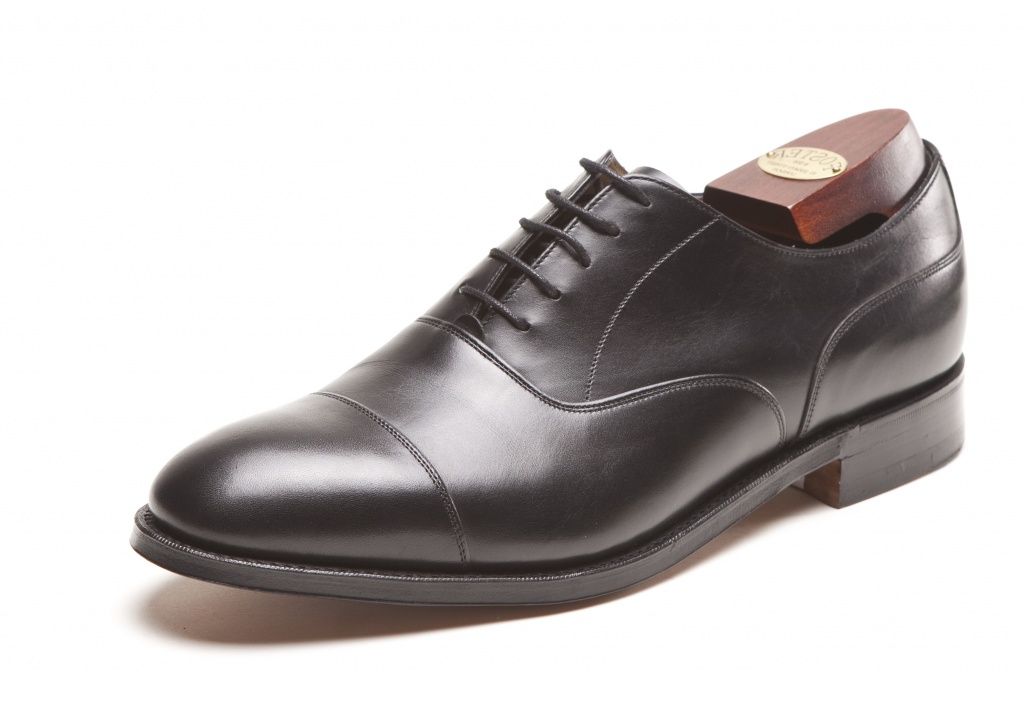 Oxford considered the most stringent of all male models. For them, in contrast to the derby, closed lacing is characteristic, when two contractible parts are sewn down to the vamp, forming a horizontal seam. In the UK, so-called balmorals are still worn, which anticipated the appearance of oxfords. The name Oxfords comes from Oxford University, where these shoes were at the height of fashion in the early nineteenth century. The classic colors for this model are brown and black. Oxfords are also worn by women: such models are often decorated with sequins, rhinestones and rivets. They can be both on a flat sole and on a heel.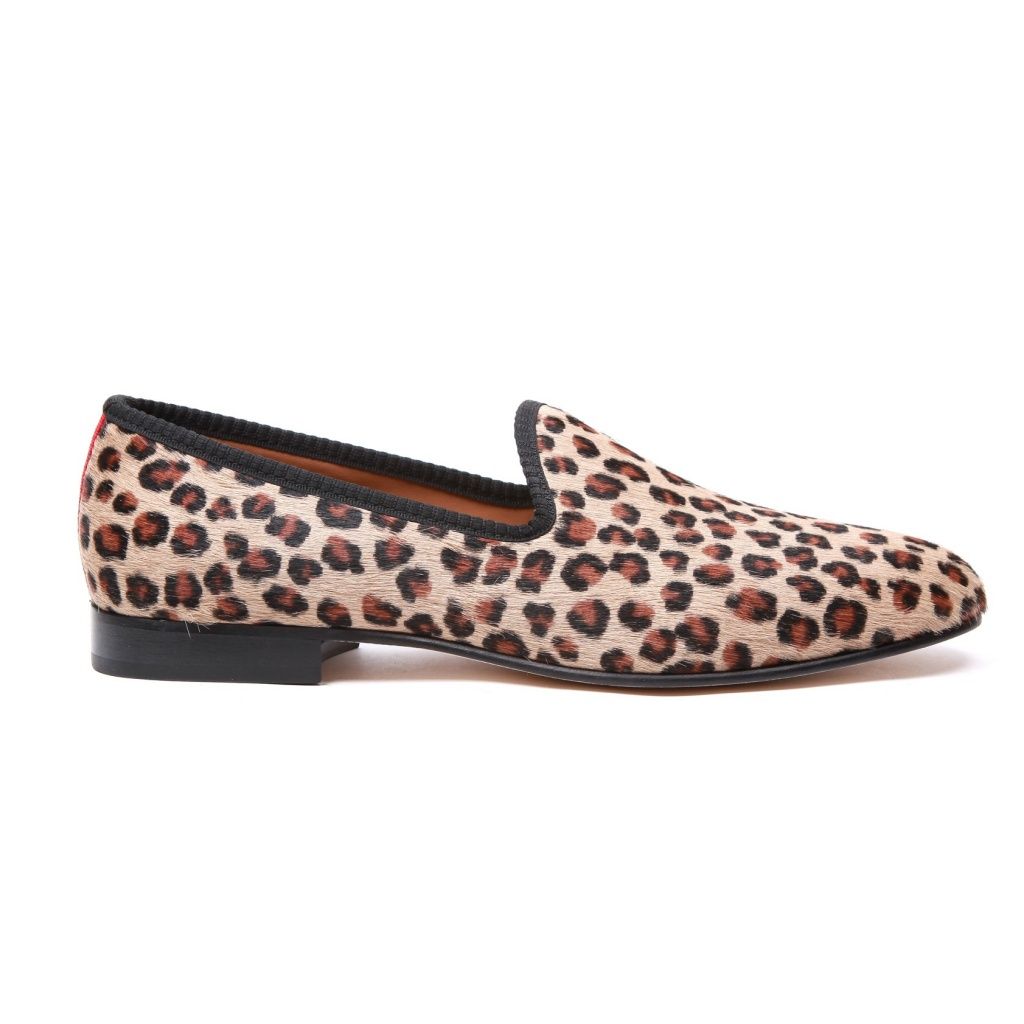 Initially sleepers (from the English. "slippers") were the home shoes of London aristocrats. They were worn by Robert Kennedy, Steve McQueen, Winston Churchill. Sleepers are male or female half-closed low-shoes with a tongue on the rise of the foot, soft and comfortable. Initially, they were made of textiles, but now you can find models of velvet, suede, leather with a variety of finishes. Today, sleepers are considered a universal model, which means that you can wear them with anything. The main thing is not to wear socks under them and not to combine sleepers with pants similar to pajama, as there is a risk of looking at home.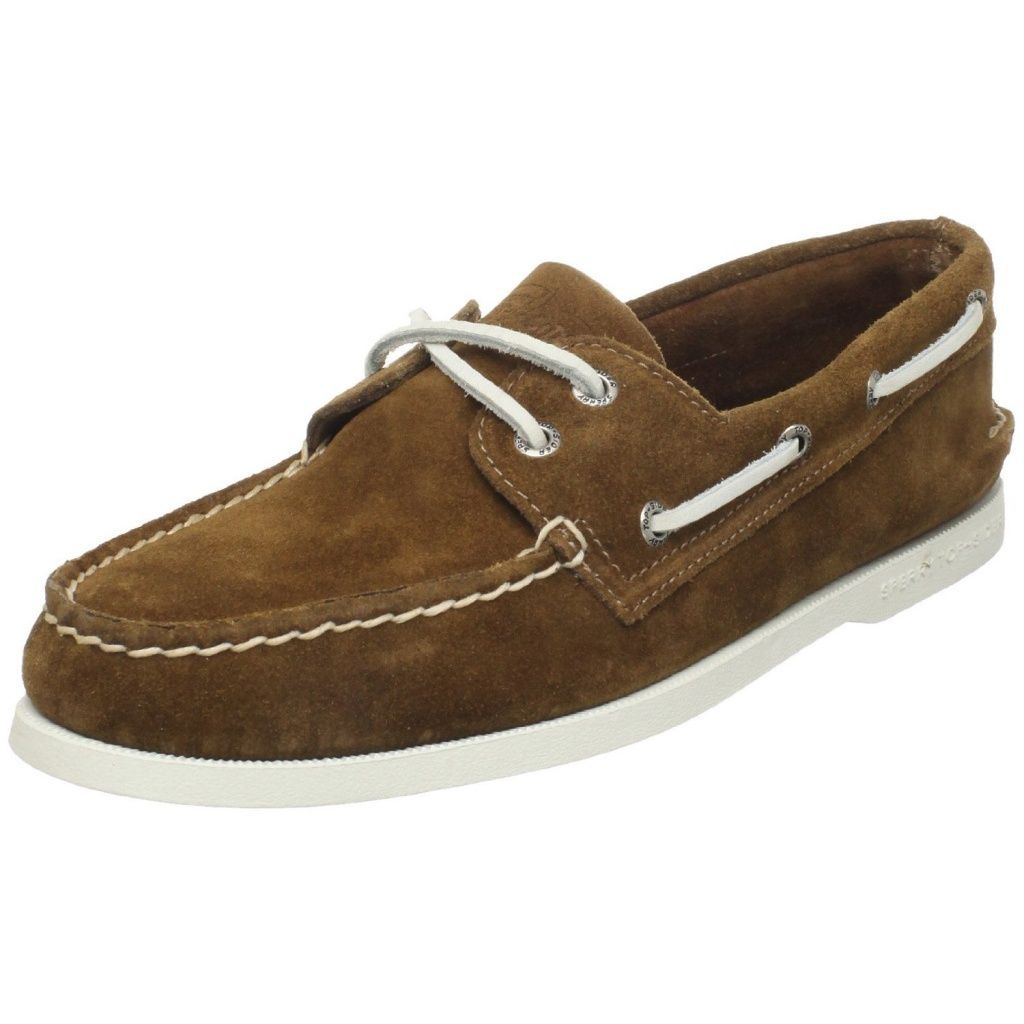 Top sellers (from the English "topside" - deck) or "boat shoes" are another variety of moccasins. Sperry Top-Sider invented this model in 1935 as shoes for wearing on yacht decks. Its origin explains the white sole characteristic of boaters, which leaves no traces on light surfaces. According to legend, the inspiration for creating top-siders was the cocker spaniel walking on the ice: from here supposedly went a grooved sole, which allows you to not slip on the deck with a strong roll. Boaters are made of suede and leather, and their distinctive feature is the front lacing through four holes, which also runs along the entire backdrop. There are female and male models. Boaters are customary to wear without socks, and as a summer model they combine perfectly with a T-shirt, shorts, tucked up jeans and help create a relaxed style.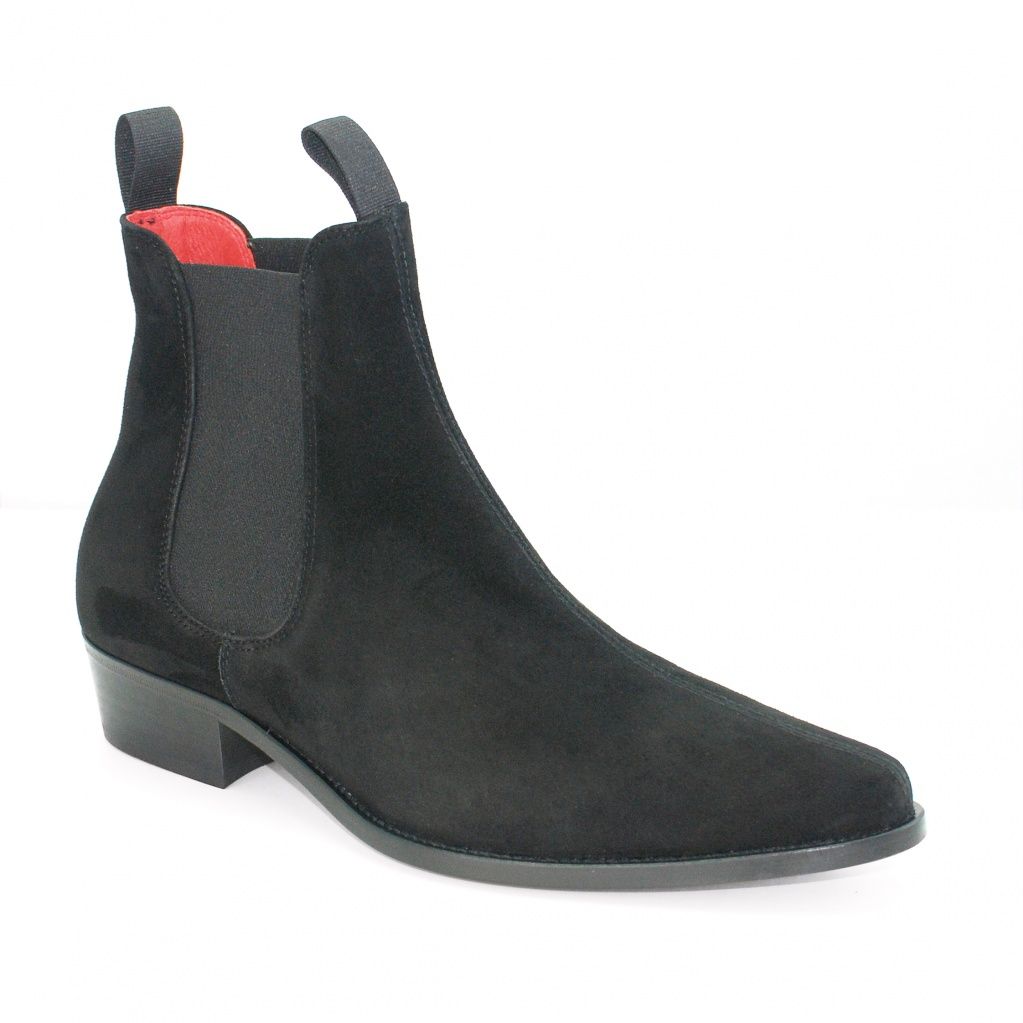 Челси - Ankle-high or slightly taller boots with a narrowed nose. Their characteristic feature is elastic inserts in the shafts, thanks to which chelsea is very easy to remove and put on. It was for this particularity that Queen Victoria fell in love with 1837, who received a pair of such boots for riding as a gift in XNUMX, and other female riders began to shoe behind her. Very quickly, this primordially women's shoes ceased to serve only for riding and moved into a men's wardrobe. And the Liverpool Four, the Beatles even upgraded the chelsea to their own so-called beatle boot, endowing the classic chelsea with slightly higher heels.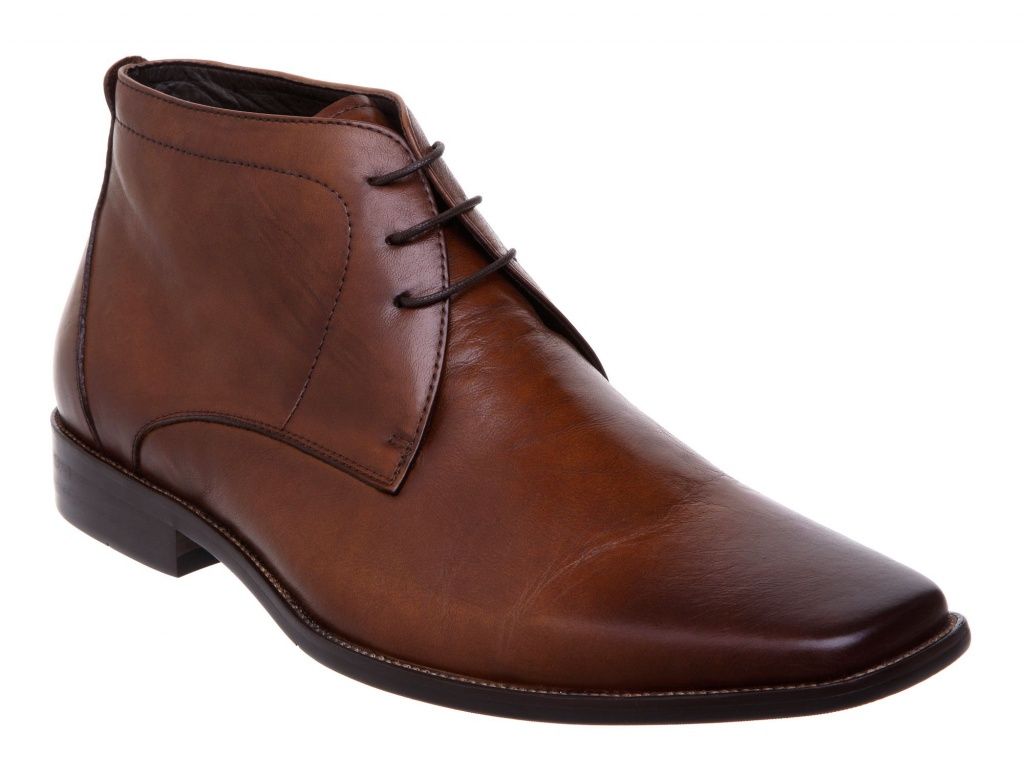 Chukka: shoe experts believe that there is no significant difference between Chukka and deserts. However, this model still has not too obvious differences: the Chukka has a larger number of holes in the lacing, they are higher and their sole is rubber or leather. The fanciful name of this shoe came from playing polo: the term "chucker" refers to the minimum playing interval of this game. The model helps to create a casual style and is considered quite universal.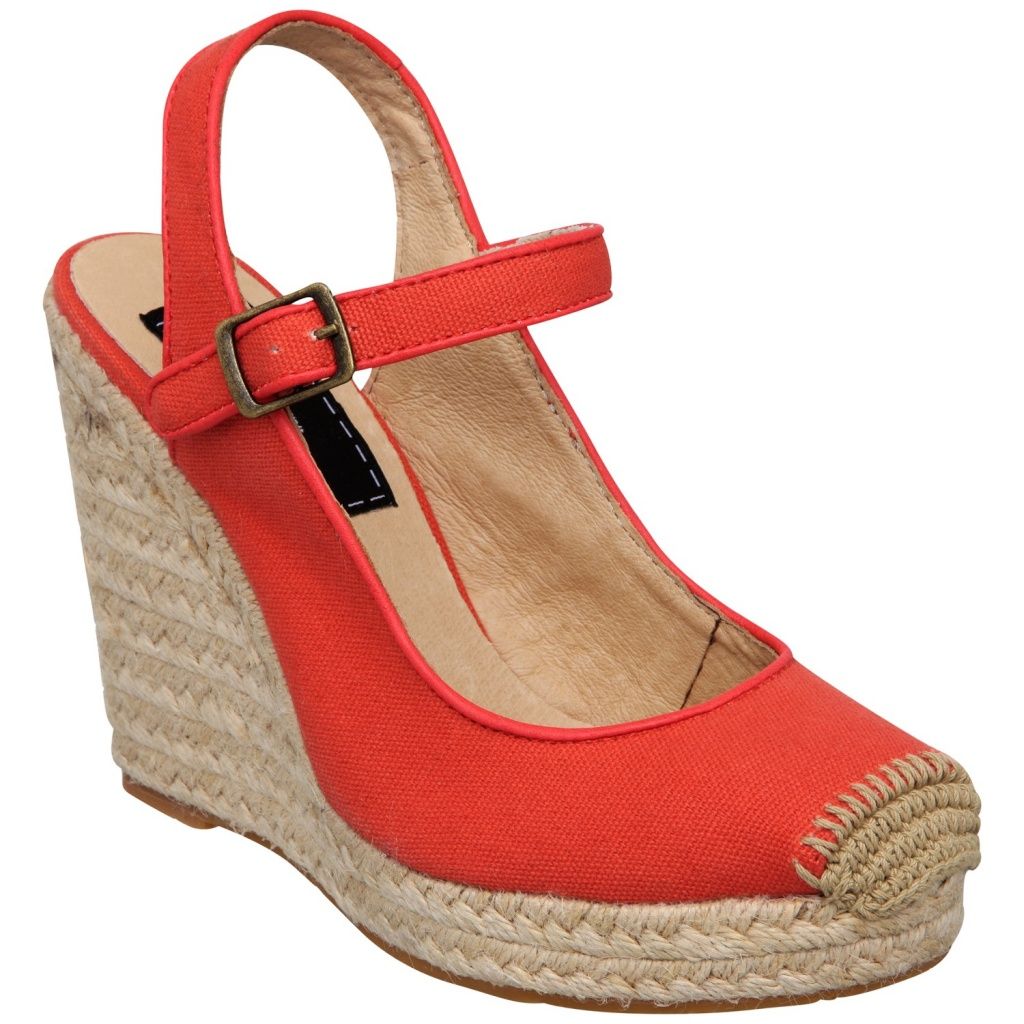 Espadrilles - these are lightweight summer shoes with rope soles made of natural dense fabric, such as linen or cotton. Espadrilles were invented by Catalan peasants at the beginning of the thirteenth century. The French word "espadrilles" was used to refer to a variety of grass from which ropes and ropes were made and from which peasants weaved soles for their shoes. Salvador Dali, Pablo Picasso, Ernest Hemingway, as well as Grace Kelly and Audrey Hepburn were seen in espadrilles. By the way, thanks to these actresses, espadrilles first "lit up" in the movies. Shoe-making master Manolo Blahnik began his career by decorating espadrilles made by his parents. But the espadrilles became famous after one of the shows of Yves Saint Laurent in the 1960's, after which they became very popular. Espadrilles now come in all sorts of different styles: flat, wedges, heels, open, half-closed. The main useful property of espadrilles is that they allow the legs to breathe and are ideally combined with any summer clothes. However, not so long ago, this model fell prey to convention: some fashionistas believe that espadrilles should not be worn by men and they are unacceptable in the city.
Chukka, ankle boots, oxfords ... Many models of shoes have a rather long and interesting history, but it is not easy for a Russian to understand their names and features. We have selected the most popular ...