According to experts, some categories of related products, namely insoles, are experiencing a real boom: despite the general decline in consumer demand in the fashion retail market, their sales are growing steadily. Many manufacturers, having foreseen such an interest, today advertise not so much a new collection as innovative technologies, including in the manufacture of insoles. What explains this interest and how to choose a related product that will really increase sales is in our material.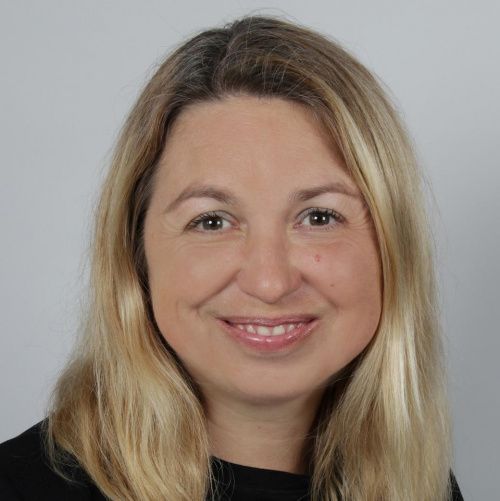 Julia Belkina
- expert on related products, representative of the Solitaire, NATCH !, Nico, Bergal brands in Russia.
Unbelievable, but it is a fact! According to many manufacturers, comfort in the shoe segment is no longer a surprise for the modern consumer. Comfortable pads, stable heels and greater completeness can now be found in the collections of any mass market, even from the Middle Kingdom. "People have eaten up comfortable shoes," categorically declare many manufacturers working in the comfort category.
At the same time, the West is shocking with data on the total involvement of women in the world of high fashion, which leads to an increase in the popularity of plastic surgery to change the shape of the foot for ... designer shoes. At the beginning of the year, the authoritative publication The New York Times published an article confirming the fact that women are ready to shorten their little fingers, just to wear the coveted Manolo Blahnik.
Dr. Ali Sadrie from Beverly Hills believes that women need shoes for self-confidence, they are part of their appearance. But it sounds unconvincing and is accepted only as an excuse. Indeed, in the list of services of the Dr. Sadrie Clinic, such operations as "Perfect Ten" (aesthetic reduction of toes), "Model T" (lengthening of the fingers) and "Tucking of the foot" (building up adipose tissue, which should help to wear heels) are listed . After interviewing New York doctors, newspaper correspondents compiled a list of the most common foot operations. So, Americans most often ask: to shorten or lengthen the toes, increase the accumulation of adipose tissue on the fingertips, make the feet narrower, amputate the little fingers.
In the shoe world, fashion dominates comfort. This is confirmed by disappointing statistics: more than 50% of Russians have health problems with their feet. Perhaps it is precisely the increased interest in fashionable, but in no way comfortable shoes that explains the increasing popularity of insoles: in all senses of the word they are a kind of layer, a connecting link between comfort and fashion.
Anatomy insoles
There is no universally recognized classification of insoles, however, they can be conditionally divided into 3 groups depending on the functions that they perform:
- wellness (anatomical and orthopedic for the treatment of various diseases of the foot)
- insoles for everyday use (seasonal, silicone, with charcoal to absorb moisture)
- specialized (for ski and snowboard boots, with touch sensors for collecting and transmitting information).
In each of these groups there are "favorites" that are in greatest demand. For example, among all-season insoles, these are leather insoles and activated carbon semi-insoles. Among winter insoles are woolen insoles and insoles from a natural sheepleather. For high heels - gel half insoles.
Insoles help to better fit shoes to size, neutralize unpleasant odors in shoes, cushion and soften walking, warm in the cold or refresh in the heat. The list goes on ...
Preventive effect
"Orthopedic" or anatomical, preventive insoles are now experiencing a real "boom". Firstly, half of the Russian population has problems with the foot. Secondly, we love self-medication and do not like going to the doctors. Thirdly, the pursuit of cheaper shoes often leads to the fact that the manufacturer saves on a good arch support or heel. Preventive insoles really help to avoid flat feet or prevent aggravated foot deformation, "comments Yulia Belkina. It is about prevention. These insoles are often called orthopedic, but this is not entirely correct. Thanks to the arch support, the insoles support the arch of the foot in the middle section, and the special form of the heel helps to optimally roll back the foot in the shoe. The choice of insoles in this category is huge - full-size for closed shoes and half-insoles (heel cushions for better cushioning and insoles for the metatarsus with an pelota supporting the arch of the foot), insoles for narrow model shoes and miniature pilots designed to unload the arch of the foot when walking in high heels. They really will help prevent the development of flat feet, but not fix existing ones. When the foot is deformed, a visit to the doctor is inevitable and you cannot solve such problems with the usual preventive insole. In this case, the individual insole is prepared by a medical technician after examination by an orthopedist.
In addition, it is necessary to distinguish between individual insoles made according to the impression of the foot, or workpieces, which are adjusted by various methods to the foot. All these insoles have different possibilities, but this is already a question for a medical specialist. "In my opinion, individual insoles do not create competition for factory models. If a person has light flat feet, he does not have to make an individual insole. Moreover, they are quite expensive, "says Yulia Belkina.
The availability of preventive insoles often forces consumers to make rash purchases. This is especially true for the children's assortment: insanity in a healthy lifestyle pushes many modern mothers to buy anatomical insoles for children, without direct indications for their use. "In terms of children's orthopedic insoles, one must be very careful. If the child does not have pronounced problems, then hard frame insoles in this case, it is better not to buy the child. The foot in a child grows very quickly. Accordingly, the insole must be constantly changing. Here you can do more harm than help. For preventive purposes, a sufficiently soft insole with a deep heel and support for the arches of the foot is recommended. If you have problems with a child's foot, you should definitely consult a doctor, and not experiment yourself, "advises Yulia Belkina.
Daily control
Against the backdrop of increased interest in anatomical products, everyday insoles still do not lose their importance. There are no exact statistics, but according to experts, both segments divide the market in half. Of course, the ratio of conventional and preventive insoles in a shoe store will differ from the orthopedic salon. In the latter, the usual insoles are presented, as a rule, very modestly.
An incredible assortment awaits you in this category - the choice of materials and technologies is huge. The most popular all-season ones are classic leather insoles with a layer of activated carbon, designed to absorb moisture and prevent the appearance of an unpleasant odor. However, not only carbon-containing models solve the problem of odor moisture. For example, in the summer assortment There are bamboo insoles and models made of coconut fiber. Natural materials absorb almost twice as much moisture as cotton. The insoles with silver threads have an antibacterial effect, and neutralize the unpleasant odor - special aromatic insoles with notes of fruits and herbs.
Winter insoles designed to keep warm, if too thin sole of shoes or boots does not cope with this task. Two types of insoles are mainly distinguished: from natural materials (sheepleather, wool, felt), and synthetic materials (functional fibers). They are similar in thermal insulating properties, so the choice is dictated rather by the individual preferences of the buyer. The insoles made of natural materials, the Russian consumer is still more confidence, so they are in constant demand.
«Gel liners for a variety of purposes - under the metatarsus for high heels, for the back of the shoe so that the feet do not rub, heels against the heel spur, insoles with the effect of walking on pebbles, etc. - have become an everyday companion and are sold absolutely everywhere. However, it can be said that three years ago, gel products experienced a real rise, "says Yulia Belkina. - Many manufacturers began to offer more and more new models. Today, the excitement subsided and the assortment narrowed to basic models and development goes only along the path of all kinds of loose leaves against rubbing the foot, mainly for women. "
New also 3D insoles. These are mainly sports insoles or orthopedic. And they are still at the very beginning of their development. Very interesting developments are currently underway. There is a constant search for high-tech materials with new properties.
Special Purpose Team
Among the special insoles can be distinguished preventative for diabetic foot. They provide the normalization of spring, support, jerking and balancing functions of the foot due to the uniform distribution of static and dynamic loads on the foot and keeping the foot in physiological position.
Special sports insolesthat are designed for certain sports, of course, find understanding and demand among professional athletes or people who are seriously involved in sports or tourism. However, such insoles can only be found in very good specialized stores. It also often offers service - fitting the insole under the foot, for example, in ski boots. These insoles are not cheap and are bought by those who are knowledgeable about their action. In these stores you can also purchase insoles with a heating effect.
Special insoles and special items appear on the market. For example, Moticon produces insoles equipped with sensors to collect information about the user's physical activity and the state of his body. 13 pressure sensors, a triaxial accelerometer and a temperature sensor are integrated inside each insole. This allows you to register any movement and with high accuracy to collect indicators during various sports activities: walking, running, jumping, etc.
Insoles are paired with software that analyzes the information received from the sensors and provides a clear picture of the effectiveness of the workouts.
Material base
In the manufacture of insoles, natural and synthetic materials are used. Both of them have their advantages. "For some purposes it is better to choose natural materials, for others - high-tech. We, too, used to sleep only on feather pillows before it became clear that they are not recommended for allergy sufferers. A classic example with winter insoles: fur or wool insoles are not recommended for use with shoes with TECH membranes. "Natural materials, such as wool, sheepleather, leather, to one degree or another absorb moisture and prevent it from escaping in the form of steam through the membrane," says Julia. - At the same time, it's important not only the ability of natural materials to absorb moisture, but their ability not to become wet. This is due to the fact that wool and fur can keep a large number of water molecules in the pile. And the longer they can hold them, the worse the membrane functions, shoes lose their ability to breathe, feet sweat and eventually freeze. As for cutting-edge materials: it is often not necessarily a synthetic material. For a long time there are insoles based on coconut fiber, from bamboo pulp, from forest moss, etc. "
Manufacturing process
Many shoe manufacturers develop on their own or order special anatomical insoles from their famous suppliers for their models. So, the company Marco Tozzi introduced last season a Feel me insole made of memory latex. Insoles with a memory effect during wear take the form of a foot, relieve stress from areas of high pressure. Wolky has a special honeycomb insole in any pair of shoes. The mesh frame provides the correct support for the foot and is well cushioned when walking. The production of our own insoles remains relevant. And the presence of a good insole-arch support is a kind of "business card" of good shoes. Such companies as Caprice, Finn Comfort, Birkenstock and many others go along this path.
Consumer demand
Despite the fact that many shoe makers began to pay special attention to equipping shoes with quality insoles, it is still worth considering insoles as a separate product, since they have a different sales cycle, different from the shoe season. This group of goods is able to sell well in the offseason, helping to increase turnover.
Moreover, the target audience of this product is the entire population. Moreover, at any time of the year and in any weather.
Choosing related products for your shoe store, do not chase at a low cost, it is not at all a fact that it can ensure high turnover. If we define quality as the accuracy of execution and the use of high-quality materials, then insoles manufactured in Europe or in Russia under European licenses, for example, German brands, are still leading Bergal, pedagas well as the french brand Sapphire. There are a fairly large number of brands of the middle segment of good quality.
When working with insoles, it is important to teach the seller the right way to offer this product. Distrust of the buyer can arise only when the seller is dishonest and imposes on the buyer what he does not need. The task of the responsible seller is to see the buyer's problem and offer him something that really helps. Of course, any store of specialized shoe trade of a good level is simply obliged to have a wide range of insoles. Which selection you need to make depends on the assortment of the store. For example, if the store has a lot of high-heeled shoes, you need to focus on the appropriate insoles and half insoles. If there is teenage shoes such as "sneakers", flat, without instep - you must offer a soft (not frame) insole-instep.
It is important to measure shoes with the insole, as the insole, no matter how small it is, takes a certain place and it may turn out that shoes bought in size "back to back" will not allow to insert an orthopedic insole.
A good leather insole should be made of calf or goatleather. Pigleather insole is cheaper, but not durable - it quickly deforms and loses elasticity.
This article was published in the 120 issue of the print version of the magazine.
According to experts, some categories of related products, namely insoles, are experiencing a real boom: despite the general drop in consumer demand in the fashion retail market, their sales ...