Autumn and winter are the highest season for related products. In specialized shoe trade, approximately 65% ​​of the turnover is in autumn and winter. The reception of the numbers suggests that in the warm autumn and winter, winter shoes may sell poorly, but this, however, does not prevent them from selling well, for example, to winter insoles. Moreover, the season for related products begins much earlier than for shoes, and ends later. Retail - traditional and online especially - must prepare in advance for the high sales season and not miss the chance to make a good turn on related products. Given the not very good overall situation in the shoe market in recent years, this money will obviously not be superfluous. Recommendations are given by expert SR Julia Belkina.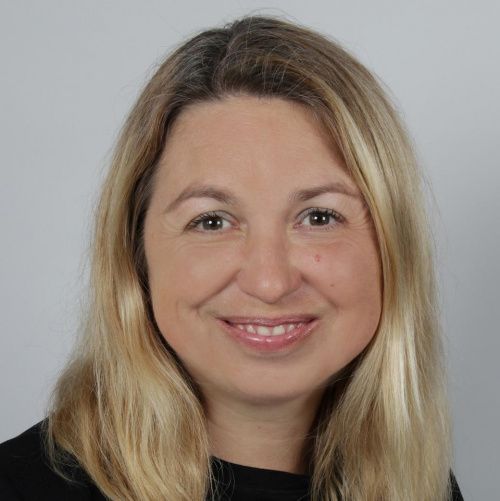 Julia Belkina
- expert on related products, representative of the Solitaire, NATCH !, Nico, Bergal brands in Russia.
Working with a bundle is complicated and painstaking, there are no secondary things: every little thing should be taken into account when selecting the assortment and presentation of these products. Only in this case, sales will be high.
Emphasis is on impregnation, moisture and dirt protection, as well as on warm insoles
In the autumn-winter season, the emphasis in assortment formation should be placed on the following positions:
1. Shoe care products - first of all, it is moisture- and dirt-resistant
Precipitation, chemicals, dirt, dust, exhaust fumes spoil not only the appearance of the shoes, such a negative effect harms the structure of the material, the leather loses its elasticity and softness, the ability to breathe, the shoes lose their shape. Special impregnating agents that protect the shoes are the best sellers of the fall-winter season. Favorites - for obvious reason, cleaning products. In addition to traditional products - foam and shampoos - the sale of "small things" - for example, inexpensive brushes, sponges and erasers for moody velor / nubuck leather - gives good turnover.
2. Warm insoles
A varied offer allows us to achieve good results in this segment. You can, without hesitation, offer customers a very wide selection of winter insoles - from traditional woolen on aluminum foil at an economical price to "sophisticated", ultramodern insoles created using innovative materials. Thus, each buyer will be able to choose their insoles in accordance with their ideas.
3. Laces
Incredibly, it is by far the most win-win product. In the autumn-winter season, longer, thicker and mainly black and brown shoelaces are in demand. The exception is the dark blue color, which has been leading for the past five years and is sold in all types, as well as multi-color red-yellow-brown laces, which are readily bought for Timberland type boots.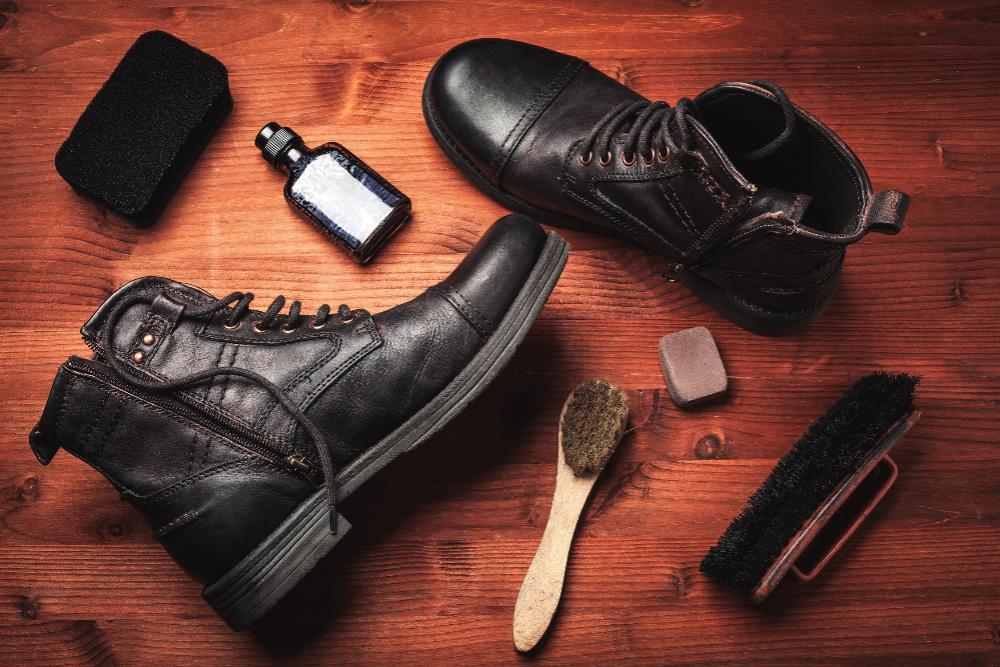 4. Shoe holders
These products are still not very popular, but bestsellers can also be distinguished here: foam holders have proven themselves well. They not only maintain the shape of different shoes, but also provide hygiene by killing bacteria and neutralizing the unpleasant smell in the shoes. Classic wooden ones begin to be more actively sold by the end of winter, when the question arises of the seasonal conservation / cleaning of winter shoes.
5. Gift shoe horns
Unlike ordinary metal or plastic horns, which are sold stably throughout the year, gift horns "shoot" closer to the New Year holidays. They look decent, are not so cheap, a useful thing for the home - that is, they are an ideal gift. Such horns can have different handles - for example, in the form of a soccer ball or golf club, so they are often presented "with meaning".
How to make a festive presentation using accessories and bundles?
Depending on which goal is being pursued, different presentations can be made.
If the goal is to draw attention to the best-selling seasonal product, then the most popular of them - for example, impregnations for shoes, are displayed in a prominent place. It is desirable that these products are in a bright design. The goods exhibited in heaps - the so-called American display, rows or slides - indicate that the goods are in demand, it needs a lot, and this motivates to buy. At the same time, it is important to provide the product with a poster, poster, video, so that it is immediately clear what these funds are for. You can simultaneously make an action on these products - say, when buying a product, the buyer receives a small gift also from the line of shoe care products. For example, they have proven themselves as a gift for sponges with impregnation to add shine to shoes in mini size.
If the goal is to offer gifts for the holiday, then you can make sets of seasonal products. If possible, offer three types of sets - small, medium, large. At the same time, position them not only by price, but also by purpose: for example, small - for those who do not want to spend a lot of time on care, only universal means (for fast-moving); medium - for traditional care, everything you need (for household); large - for perfectionists who want their shoes to look perfect (for idealists). You can come up with a name set with humor, this will additionally draw attention to the products.
A festive presentation in a shop window will hold your eyes and will be interesting if sharply seasonal products are beautifully and logically displayed there.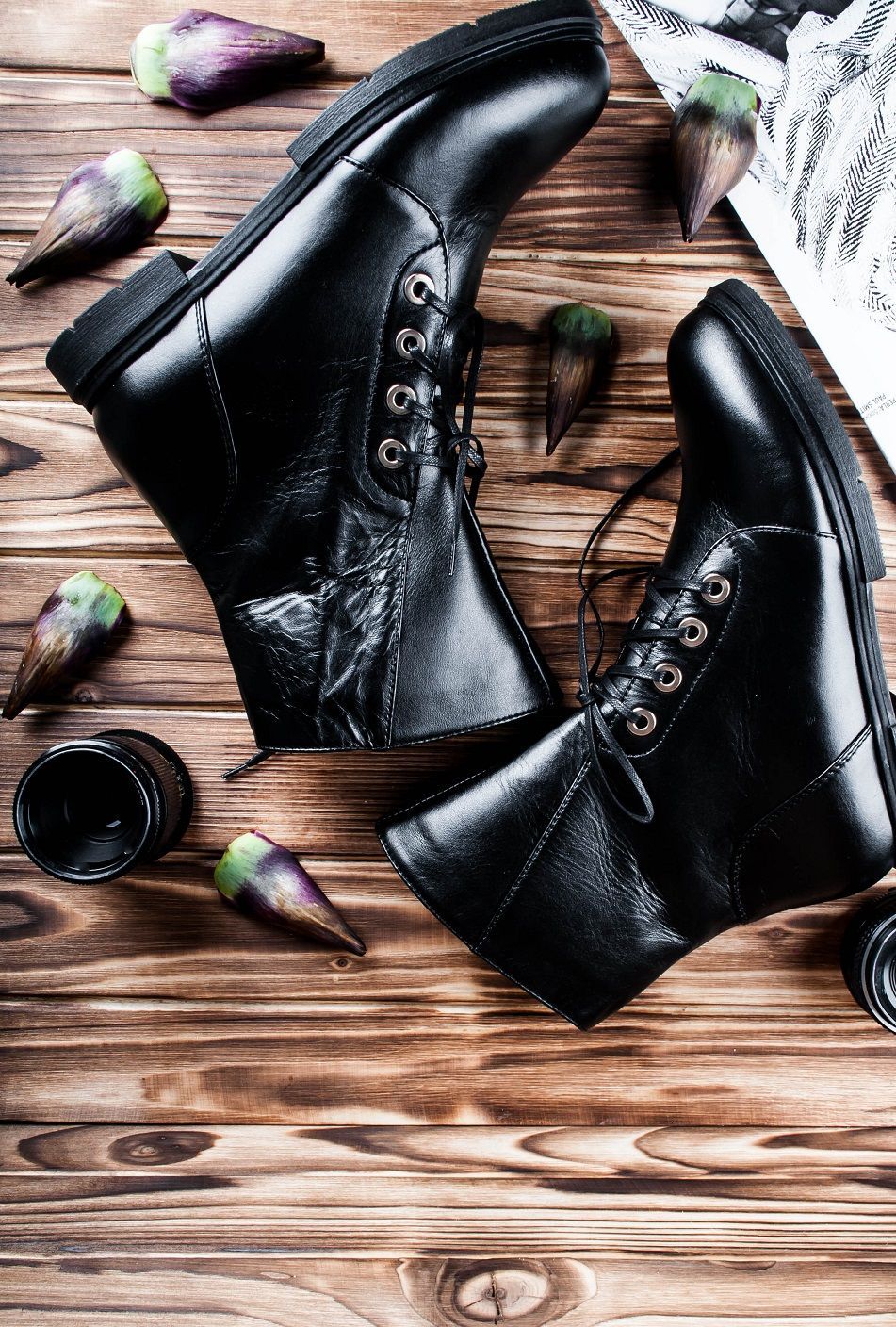 The most popular goods on the eve of the New Year holidays
We have already touched on this topic a little. Just say: insoles are not suitable for a gift due to the fact that they have a size, and in addition, this is a rather individual product.
Shoe care products are great for Christmas presents. True, they are usually presented to men. Here, gifts are available from modest to chic. The most expensive gift is a cedar casket filled with care products. These caskets also have a special stand to make it easier to clean shoes. Such a gift is suitable as a family one. A great gift is the already mentioned designer shoe horns. It is especially successful when the beast according to the Chinese calendar is present in the design - in the form of the handle of such a horn.
New for this winter season
All new products in recent times are somehow connected with sneakers and sports shoes, which continue to be the most fashionable and most popular line. We are registering a fairly decent growth in sales of care products for sports shoes. True, we must make a reservation that these are mainly cleaning products and deodorants. Impregnations, which are the sales leaders for regular shoes, are not so popular here. On the one hand, this is explained by the fact that sneakers are still largely a youth theme, and young people rarely have a desire to spend time on serious shoe care. On the other hand, this is due to the materials of the top of the sneakers. Most of them are textile materials and the buyer believes that protecting them is still difficult. To a certain extent, this is so: if the sneaker is made of textile material, it will still get wet after some time. But shoes must be protected from dust, and from dirt, and from fading. Sneaker buyers do not want to spend a lot of time putting them in order, everything should happen very quickly. Therefore, there is a demand for universal cleaners, which should be suitable for the upper of shoes from any material, and for cleaning shoes from the inside, they must clean the light sole, remove stains, and also ensure hygiene and a fresh smell in the shoes. Indeed, such universal remedies already exist.
Recently, insoles for sneakers and sports shoes have been well developed. Even with expensive sneakers of well-known manufacturers, the insole quickly loses shape. In addition, the individual characteristics of the foot require an individual approach. In this regard, the insole acts as a "consumable", which is subject to regular replacement. Consider two opposite patterns of customer behavior: the purchase of cheap shoes on the principle of "carry and throw away." In such shoes, the insole is usually quite modest or there is no insole. Walking is uncomfortable. The option is to buy an insole, albeit also inexpensive, but provide yourself with comfort. Another option is to buy an expensive fashionable pair of shoes. After some time, the insole fails, and the shoes are still absolutely in good condition. The solution is to buy an insole and continue to wear your favorite sneakers.
Among the insoles, new items are constantly appearing. However, not everyone becomes a bestseller. We know from experience that insoles have the best chance, which retail costs up to 1000 rubles. Apparently, this is some kind of mental pain line for a shoe buyer. This does not mean that the more expensive insoles are not sold at all, but in this case they should be either orthopedic or specialized, for example, for running.
Of the latest innovations, winter insoles made of PrimaLoft material can be noted. This is material that used to be used only in the army and tourism. It does not get wet and warms like a down jacket. An insole made of such material is an excellent protection against the cold and - importantly - takes up little space in shoes.
There are new items in the field of laces. Here you can also see the shoelace trend specifically for sneakers. These are both satin and velvet, with lurex and so on ... From the very last one can note the demand for rubber laces. Not plastic, namely rubber laces that stretch. They can be tied only once, and then just put your foot in the shoes.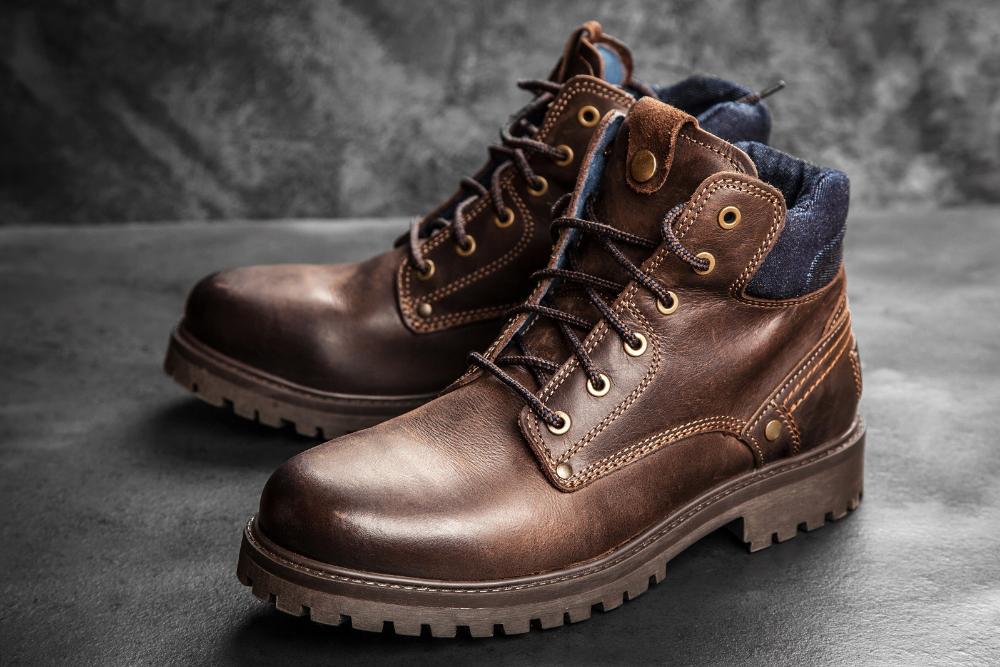 The seller's main tactic is to prompt rather than make a choice for the buyer
The buyer is satisfied with the purchase when he has the feeling that he himself has chosen the right product. The seller's task is to bring him to the purchase, having done so tactfully, unobtrusively and honestly. A good seller can "blab" anyone, sell snow in Antarctica. But will it be good? Will such a buyer come back for your advice and purchase again? The action algorithm for the seller, whose task is to sell the bundle, is as follows:
Start with the phrase "How can I help you?", Carefully listen to the buyer, if he is ready to talk. Leave him alone and not follow him in the shade if he wants to first see the goods himself.

To be honest: if your product is not from Haute Couture, then do not try to present it like that.

If it is not for everyday use, emphasize its features, why such a product is necessary, despite its narrow focus.
Attention to the buyer and knowledge of the product are the two main points for a successful sale. However, with a strong turnover of sellers, this is not an easy task. We recommend preparing training manuals for sales staff with short and clear texts. Of course, in the arsenal of the seller of related products should be knowledge about different types of leather, otherwise he simply will not be able to give the right recommendation. It is very good if the seller can give the product, so to speak, a face: to tell something that will be interesting and emphasize the significance of this particular product. For example, why this particular cream is suitable for specific shoes: "You have chosen very high-quality shoes. For such good leather, it is better to take a cream based on water, rather than with a chemical solvent. The chemical solvent is quite aggressive and, in addition, does not smell very nice ... This brand was the first to make water-based creams .... "And so on. Just a couple of additional phrases can solidly emphasize the competence and knowledge of the seller, and, thus, strengthen the buyer in the desire to make a purchase. A good seller always has a couple of stories at hand, and this is great, because it allows you to build an emotional connection with the buyer.
The seller will speak more convincingly if he also uses this product. Sometimes it is worth spending money on gifts to sellers from the assortment that they sell. Another method: when conducting competitions among sellers, also use these products as prizes.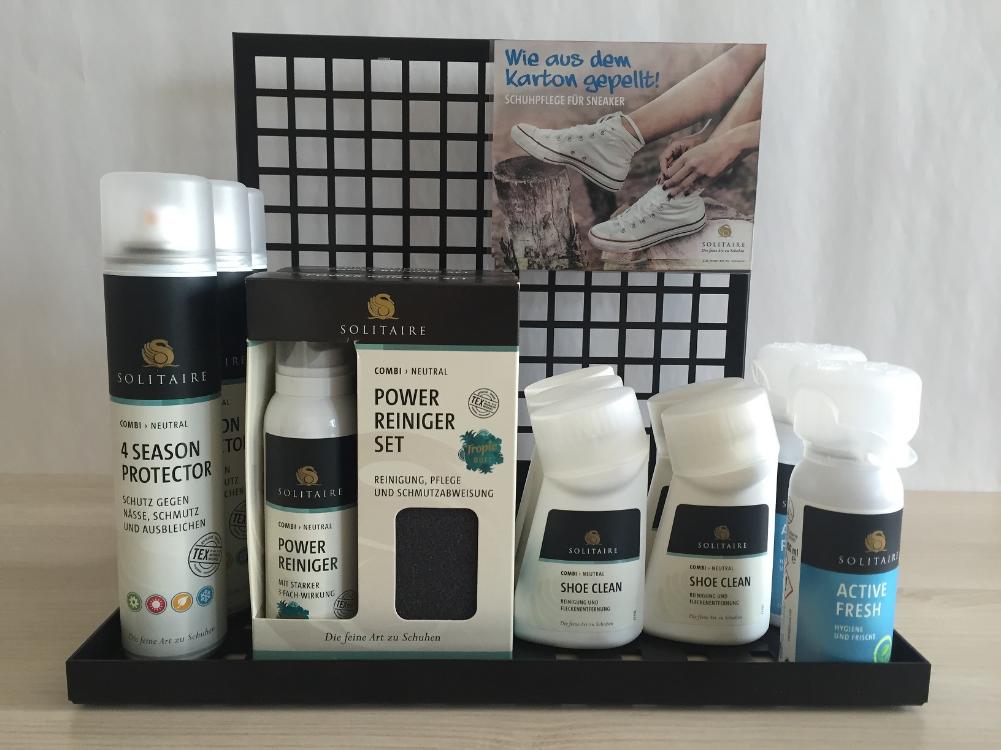 Share: Small but Profitable
How much related products should be, what should be their share? The percentage can vary greatly depending on the capabilities, size, staff and specialization of the store. If you consider all the possible accessories - shoe care, insoles, laces, gloves, hats, scarves, socks and tights, bags, wallets, key chains, jewelry - the possibilities here are really huge. In this regard, it is difficult to understand those who consider it unnecessary to spend time and effort on the formation / maintenance of an assortment of related products or completely devotes them to suppliers. Even a very professional and honest supplier will still pursue their interests, not the interests of a particular store. Any product requires attention, but it relates to related products doubly: with the right attitude, you can make from 10 to 30% of the turnover on this product. A pair of shoes + a bag + a scarf + a shoe care + a suitable insole is one main product, and ideally four accompanying products. This can and should be sought.
When forming an assortment of ready-made rules, no. It really requires a professional "flair." Of course, in the shoe store you do not need to offer 50 types of gloves, three or four models will suffice. Whether you choose a short line of care products from five products or take five products for each type of leather - it's up to you. The general rule is this: for related products a good, prominent place should be allocated, the store should have knowledgeable staff. Too many positions can confuse both seller and buyer. If it is not possible to display the product in its full splendor and there is not a sufficient number of employees, then the line of packages should be as concise and simple as possible at the level of a self-service store.
Should a shoe store introduce insoles into its range and compete with orthopedic salons?
If the assortment of the store contains comfortable, pseudo-sports or sports shoes, it is mandatory. Any product for the comfort of the legs is a very popular product. Of course, here it is necessary to approach everything individually.
If your store sells very fashionable, weekend and partial shoes, then for him you can pick up certain products for the comfort of the foot. This can be, for example, insoles or inserts for high heels, special orthopedic half insoles in model shoes or superthin winter insoles, which are also suitable for elegant boots.
In the store of comfortable shoes it is possible to offer a wide selection of a variety of orthopedic insoles. This makes sense, because such insoles take a certain place, usually taking half sizes, and it is better to buy them with shoes. It is important to understand that when speaking of orthopedic insoles, we mean preventive rather than therapeutic insoles. These insoles are intended solely for the prevention of flat feet and other foot problems that do not require the intervention of a doctor. The seller of a shoe store cannot in any way replace a specialist with a medical education.
Scanners used to be very popular at the time, which showed the buyer problem areas of the foot and, accordingly, which insoles were better for him to purchase. But we believe that such scanners still have no place in a shoe store. In sports, they are permissible, since they play a different role - they show heaving of the foot or the degree of flat feet and help to choose the right shoes for sports. But in this case, however, it is necessary to have a specialist who correctly decrypts the scan and gives recommendations.
Thus, there is no competition with orthopedic salons, because the seller's task in the shoe store is completely different, different from the one that the orthopedic doctor solves.

BNS Bergal Nico & Solitaire Vertriebs GmbH is a regular exhibitor at Euro Shoes Premiere Collection. You can get more detailed information about all the brands and products of the company, as well as get acquainted with all the products presented on the Russian market, at the company's booth during the next exhibition from February 25 to 28, 2020.

Fall and winter are the highest seasons for related products. In the specialized footwear trade, approximately 65% ​​of the turnover occurs precisely in autumn and winter. Reception numbers indicate that ...