The Shoes Report asked questions by four designers of well-known Russian shoe brands in the mass market segment Unichel, Francesco Donni, Ralf Ringer and Tervolina - about inspiration, guiding lines and trends, design, attitude to work and about seeing their own collections.

1. Unichel chief designer Inna Khramtsova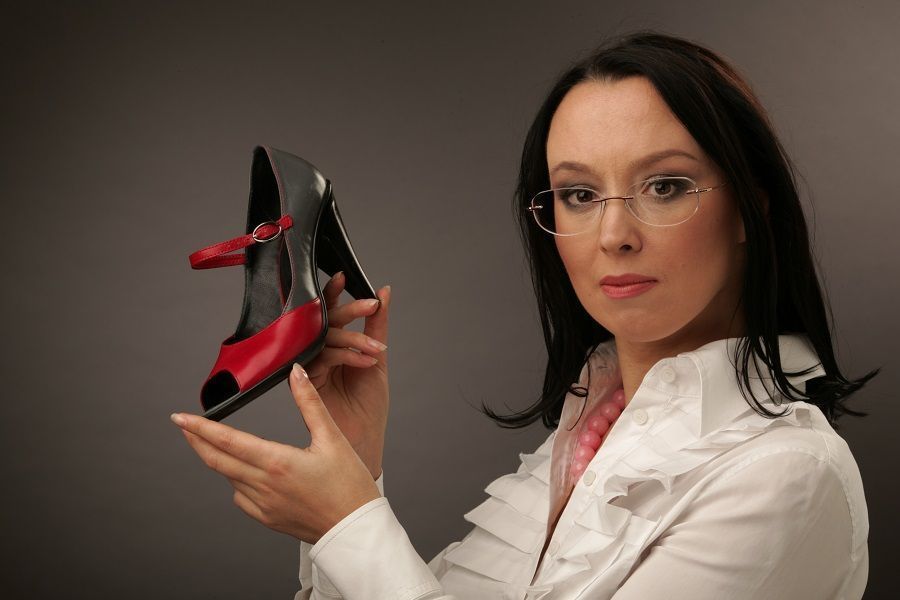 Education: Moscow State University of Design and Technology, a branch of the Italian school "Arsutoria School"
Inspiration

"Every year in Italy, a professional exhibition is held - Lineapelle, which brings together the best manufacturers from around the world. Designers, manufacturers, suppliers - all assembled in one place. Of course, not everyone gets there, Chelyabinsk at this exhibition I represent alone. And it is from there that I most often bring new ideas, fresh views and share all this with my colleagues from the design bureau.
Exhibitions make it possible to have complete information about what will be fashionable in the next season, absolutely everyone is guided by this information, and those who manufacture clothes, accessories and, of course, shoes. At such exhibitions, you get a general idea of ​​the trends of the next season, adhering to which you will get "in the topic", your models will be easy to combine, assemble into ready-made images, will not "jump out" of the general canvas, which means they will be sold.

landmarks

"Fashion does not start in glossy magazines, its roots in the time in which we live are a reflection of our society. No wonder during the crisis years, fashion becomes flashy - a lot of gold, buckles, gilded leathers, bright colors. So people get their portion of joy, bright emotions, they want to shake themselves at all costs. This is proven, remember the 90's fashion, a lot of kitsch, acid colors, outrageous. Designers go to any tricks to make their collections commercially successful. Judging by what is presented in the collection of this season, the crisis dragged on a little. Gold, silver is in fashion again and no one wants to give up bright colors. The theme of camouflage pops up in fashion whenever the world "smells of gunpowder" and toothy soles with aggressive soles or spikes are nothing more than a need to defend oneself in a turbulent and unstable world. In general, looking at shoes, you can count a lot from a person - problems, psychotype, mood. "
"Today, the buyer has changed a lot. 90-ies, the beginning of 2000-x is a "hungry" buyer, who swept away everything that is on display windows indiscriminately, so there was complete tastelessness. Today's buyer is very picky, understands leather, materials, technologies, appreciates quality, is aware of trends, knows the price - people have learned to count money. "

Trends

"I am sincerely sorry that the studs are gradually leaving our lives. Leading fashion houses suffer huge losses. The main argument in choosing shoes becomes "convenient"! But a hairpin is an element of seduction, refinement of nature. The emancipation, freedom, independence and equality, for which we fought so hard, make themselves felt! Why seduce when you can do everything yourself ?! I assume that the hairpin may disappear completely, as corsets once disappeared. But as a designer, I can say that working with such a heel is a real pleasure. "

About Unichel Collections

"I love each my sketch with a special love. Some take to work immediately, other ideas must lie down in order to ripen. There are also models that you will not use in mass production, which turned out to be a little more creative when you wanted to throw out your creative potential.

But in our assortment there is one phenomenal model, the secret of which, it is not possible to figure out. Red genuine leather ankle boots in a line of preschool shoes that I developed 15 years ago. "It is still very popular among buyers, it is ordered in huge volumes from season to season, because it is a huge success with customers."

2.Tatyana Shvetsova, chief fashion designer of the Russian production of shoes Francesco Donni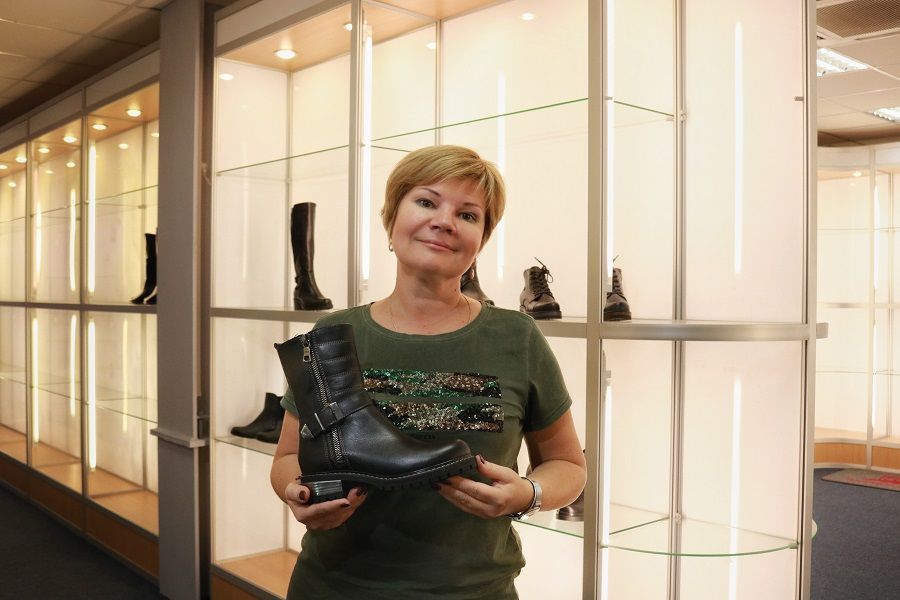 Education: Moscow State University of Design and Technology, faculty "Design of leather products", has been with Francesco Donni for 25 years.

Inspiration
"I draw ideas for inspiration on the Internet, one of my favorite sites is WGSN, where all the catwalk collections and prospects are presented for two years in advance. I read a huge number of fashion magazines, and, of course, I visit specialized exhibitions, both in Russia and in other countries. "
landmarks
"I consider myself a modern woman who follows fashion, who needs stylish and comfortable shoes. Therefore, I try to do exactly what I would like to wear myself. "
"Speaking of world market leaders, the best developers of a new direction in shoes are Italians. It happened historically. I like Italian brands like Nando Muzi, Bagatto. Naturally, we also follow the global brands Gucci, Balenciaga, Chanel, Prada, MICHAEL MICHAEL KORS, because all the world fashion comes from them. "
Trends
"Now is the time for sports shoes - this is my favorite style. The rhythm of life has increased. Everyone is constantly in a hurry somewhere, in a hurry and wants to have convenient and comfortable shoes in order to be in time everywhere. "

"Twenty years later, fashion returns, so recently the Cossack shoe model has returned to fashion - it has an elongated toe and a sloping heel."
About Francesco Donni Collections
"The main part of our collection is classic, we make women's boots from genuine leather and fur, which is very popular in our weather conditions, since we have winter for six months and you can run in sneakers only until the first snow. Boots are what our women in Russia cannot live without. It is important that it is warm, comfortable and cozy, as well as beautiful, feminine and stylish! "
"We create shoes for different categories of consumers, we try to reach different groups of the population. Of course, there are models in the collection that fit my own style, and the shoe model that I would put on myself is my favorite. In the photo I have in my hands a model from the new Francesco Donni collection next year. "

3.Natalya Volosyuk, shoe designer Ralf Ringer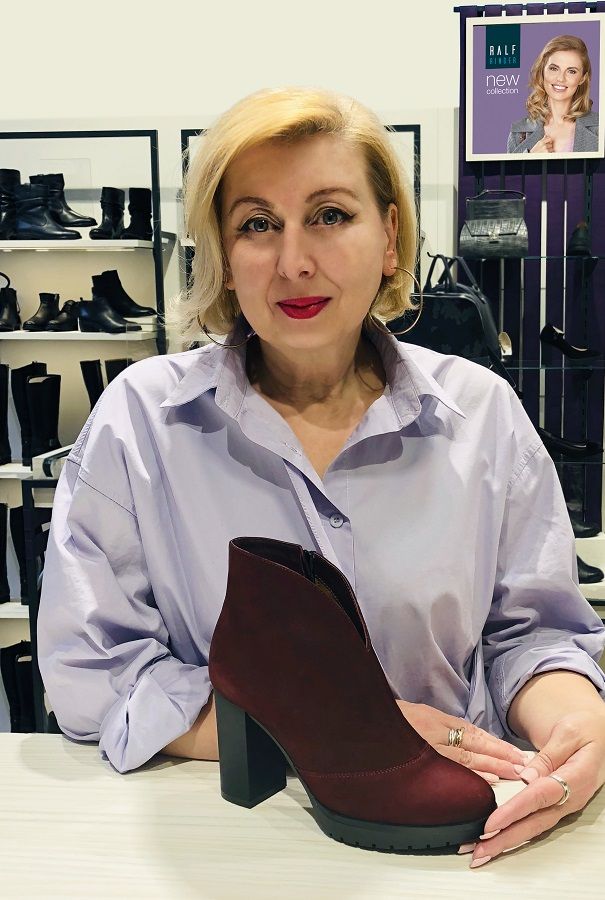 Education: Moscow Technological Institute of Light Industry (MTILP). Today is the University of Design and Technology. He has been with Ralf Ringer for 6 years.

Inspiration
"Inspiration, when it comes to me, catches me at work," - Pablo Picasso. I think you can't say better. Ideas appear only in the search process, when the image of our customer is presented in detail - what he lives with, what he loves, what he dreams about - all this helps me in the work on creating new models. "
landmarks
"Modern design is evolving towards comfort and clear differentiation in terms of functionality. It is convenient and beautiful during the day, beautiful and comfortable in the evening. The use of new technologies and materials significantly expands the possibilities for the implementation of these basic tasks. "

"I like eclecticism - a combination of time-tested traditions with new modern elements that add relevance and dynamics."

About the Ralf Ringer Collections
"I love every collection that we released in past seasons. I am sure that each subsequent is an evolution of the previous one. If we talk about any specific models, then, of course, there are always favorites. For example, in the fall-winter 2018 / 19 collection, I can highlight women's Doris-style ankle boots for women. In my opinion, the perfect combination of elegance, modern style and convenience. Presenting the smiles of our customers at the time of purchase, I want to continue to create, create something new for them and, undoubtedly, the best. "

4.Maria Myasnikova, designer of the brand of shoes Tervolina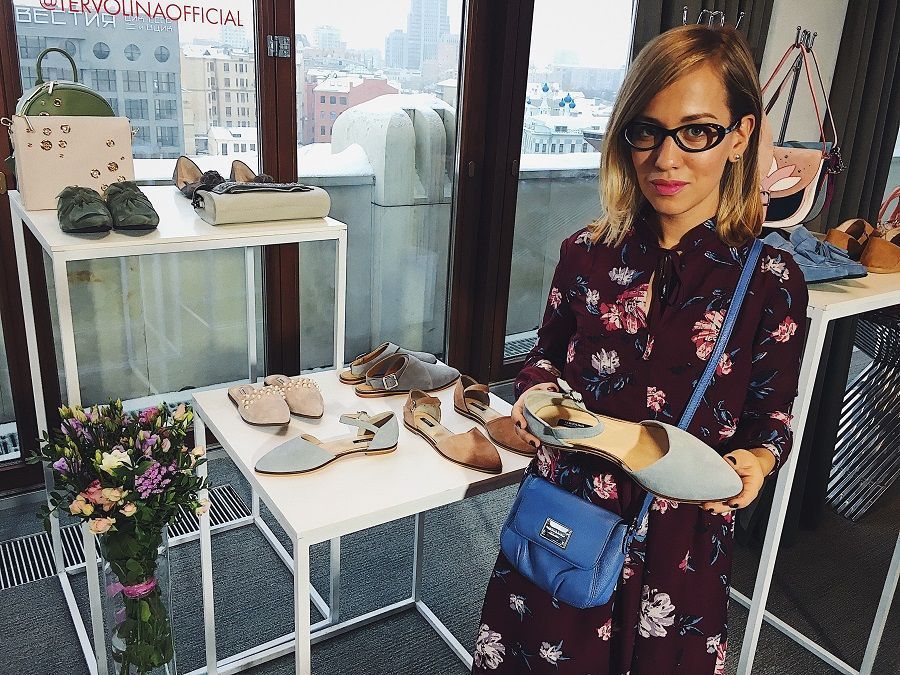 Education: Moscow State University of Design and Technology. Works at Tervolina 3 of the Year
Inspiration
"Ideas for inspiration (no matter how trivial it may sound) are everywhere. The main thing is to catch this energy flow and direct it in the right direction, to create something useful for this world. "
landmarks
"I am interested to see how the modern design of shoes is changing: there are no boundaries, there is only one link -" it should be shoe on the foot ... "
The designer is not limited in materials, forms and their execution, now more important is the story and the idea that needs to be conveyed to the final carrier. I really like this trend. "
About Tervolina Collections
"Each model created for me is unique and beloved, because in a sense, the finished model is your brainchild, the result of work. But you will experience special joy when you see your models on the feet of shoppers on the street / in the subway (I think every designer experienced this feeling)! Seeing a woman off and thinking to herself with a smile: "You have a great taste! .." - this is the real motivation to create further! "

Shoes Report asked questions by four designers of well-known Russian shoe brands in the mass market segment Unichel, Francesco Donni, Ralf Ringer and Tervolina - about inspiration, guiding lines and trends, design, ...