Over the past five years, there have been two steady trends in the footwear market - an interest in sports-style shoes and a growing demand for comfortable flat shoes. Shoe brands seek to find the best balance between comfort and beauty. In the luxury segment, such efforts resulted in the appearance of brands that specialize in the production of charming "slippers" on a flat sole, which, due to high-quality expensive materials, skillful handmade techniques, original design, look great even at a party, at least in the office, at least in the evening a walk. We are talking about loafers or, as they are also called, sleeper, as well as derivatives from this model of "slippers without heels" - mules. According to legend, these shoes came to us from Venice, the style of shoes is borrowed from the traditional velvet shoes of the Venetian gondoliers. Which in itself sets a special tone and chic, allowing designers to show all their wild imagination when creating the upper of shoes from the most sophisticated materials, and for brands to set a fairly high price on their models. We offer you to get acquainted with five brands of shoes that specialize in tailoring loafers and mules.

Originally from Venice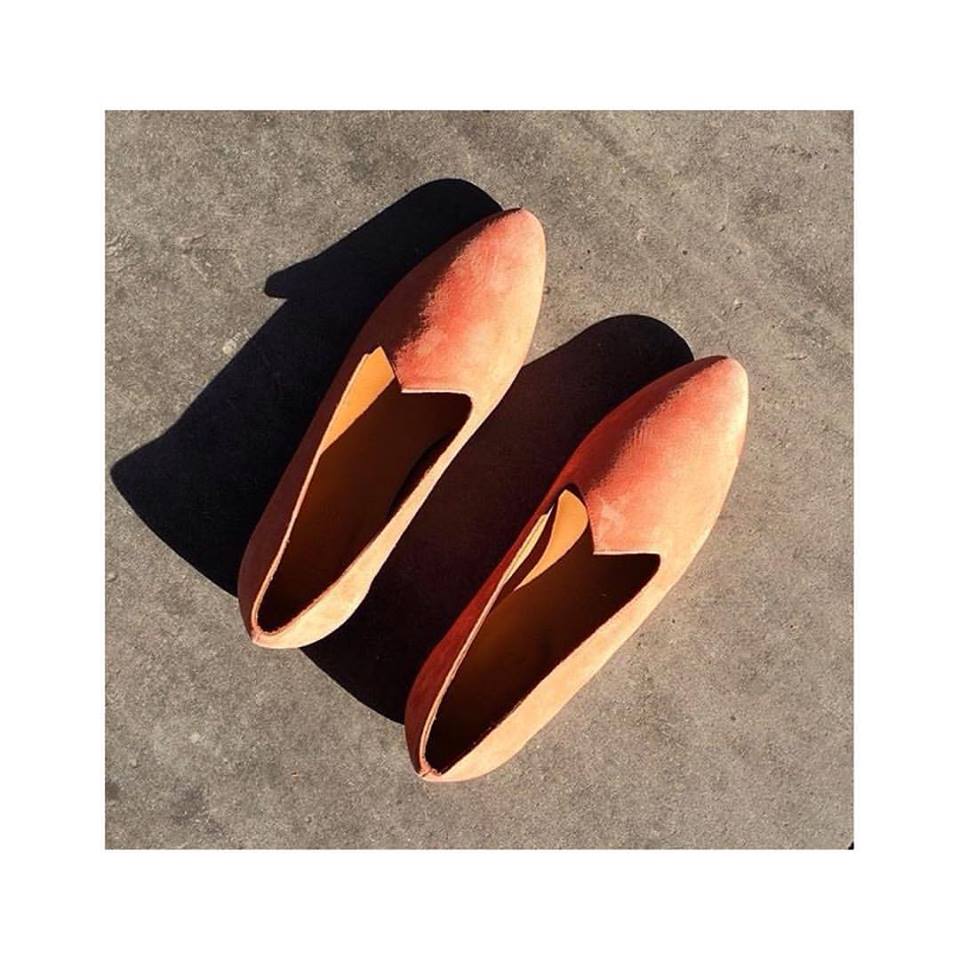 Le Monde Beryl Loafers
The Le Monde Beryl brand was created in 2015 by two designers Lily Atherton – Hanbury and Katya Tyumentseva in London. At the stage of the brand's foundation, the designers set out to produce comfortable lightweight shoes for business women who are constantly on the move and do not want to slow down their running, being shy of high heels. In their opinion, Venetian shoes are ideal for a woman who, during the day, can attend a business meeting and end up on the playground.

Under the brand name Le Monde Beryl, Venetian shoes have leather lining and soles, as well as a luxurious appearance. The shape of Le Monde Beryl loafers resembles the classic style of gondolier shoes - a sharp nose and an angular neckline. The main materials for the top loafers are suede and velvet. A rich color palette is one of the important components of the brand; it contains such colors as dark purple, powdery, terracotta and orange. Prices for shoes range from $ 395 (for a pair of suede) to $ 410 (for a pair of velvet).

"Gondolier slippers"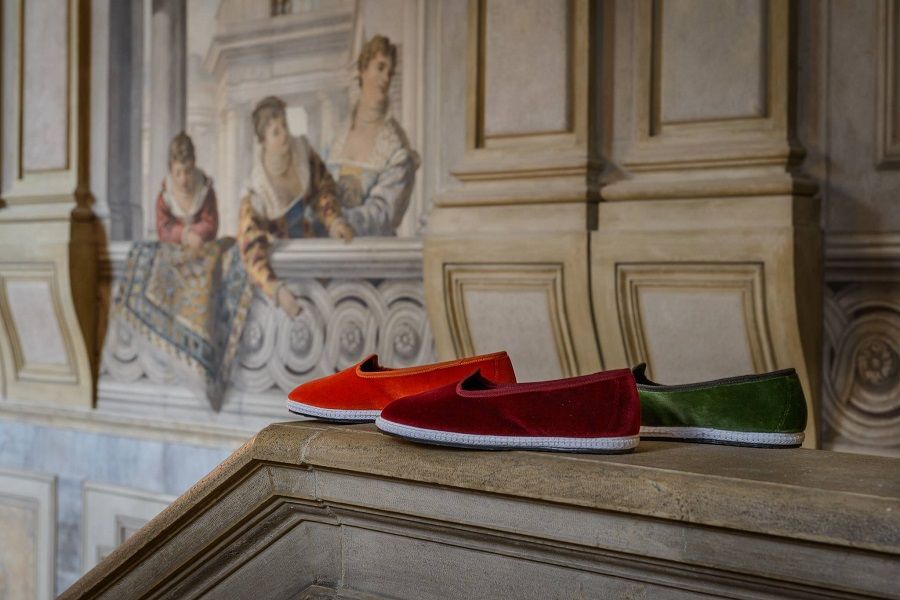 Loafers Vibi Venezia, 85 Euro
Vibi Venezia is another brand of loafers that considers itself the heir to the Venetian tradition of shoe making. The founders of the brand, the sisters Vera and Viola Arrivabene, grew up in Venice, and are always happy to return to this ancient city to draw inspiration for creating their collections. Vibi Venezia loafers that are quite simple in shape can boast primarily of a variety of colors. The price for a pair of Vibi Venezia loafers averages 85 euros.

Cardinal Loafers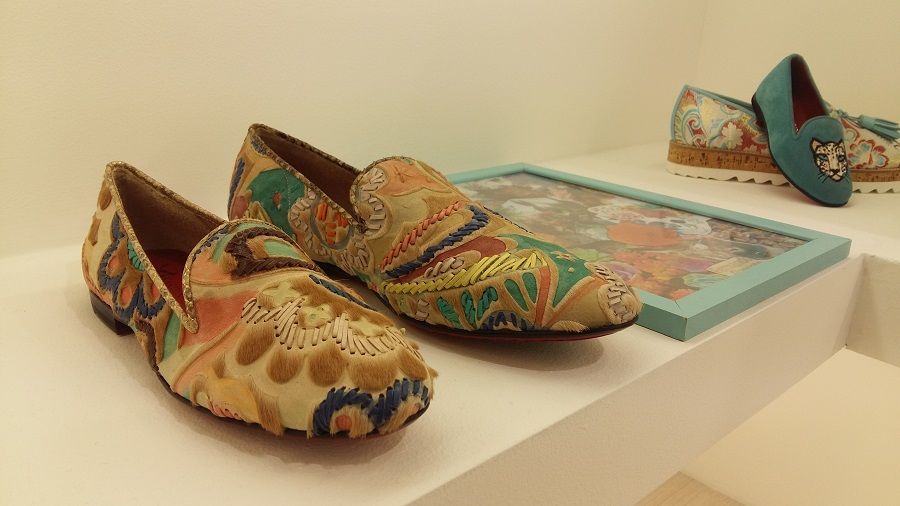 Kardinale Loafers by Fernando Pensato
This Italian premium shoe brand was discovered by the Shoes Report at the latest Milan shoe show, The MICAM. Although the brand's collection contains a wide variety of shoe models, including sports-style ones, loafers with elaborate top trim immediately turned their attention to themselves.
Founder of the brand, Italian designer Fernando Pensato began the development of his brand with tailoring loafers. And until now, Kardinale by Fernando Pensato loafers are sewn by hand at a factory in Italy. The shoes have a leather sole; the upper is made of the finest materials, such as suede, velvet, printed leather and genuine leather of the Anaconda snake. The designer does not skimp on expensive accessories and decorates loafers with elaborate embroidery, appliques made of pony fur, Swarovski crystals and real silver. The Italian brand offers the possibility of tailoring shoes to order. Price for a pair of Kardinale by Fernando Pensato loafers on eBay 11,508 rub.

In the aesthetics of New York and Palm Beach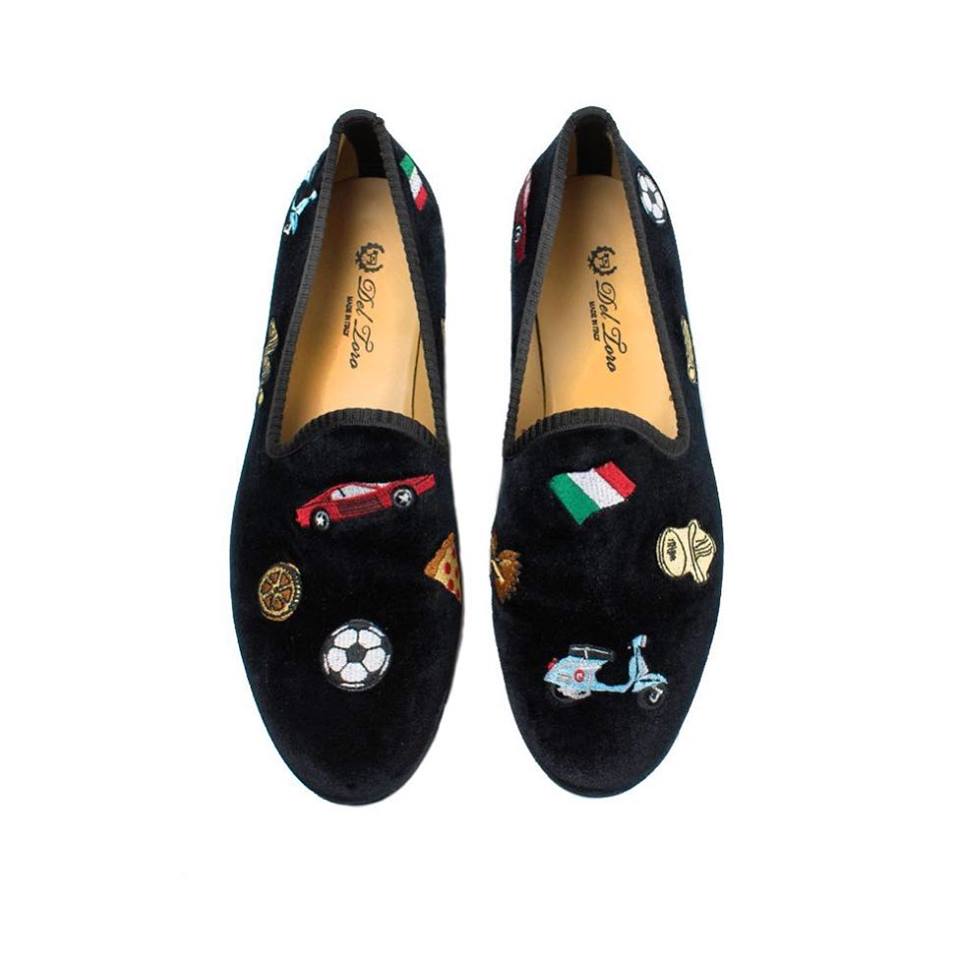 Del Toro Loafers
The luxury brand Del Toro was founded in 2005 in Miami, Florida, USA. Initially, the brand produced only men's shoes, but now its collection includes both men's and women's shoes and accessories. Brand President and Creative Director Matthew Chevallard is from Italy. From the very beginning, the brand specialized in the production of velvet loafers. As it developed, other models such as moccasins and sneakers appeared in his collection. However, loafers are still a Del Toro brand. Exquisite handmade shoes and accessories are the main directions in which the brand seeks to develop. Del Toro uses a variety of appliqués and techniques to design the tops of loafers, such as patchwork, fine suede, velvet and silk. The collection also includes linen-topped loafers. There are snow-white loafers and camouflage colors, there are loafers decorated with pirate appliqués in the form of a "skull and bones" pattern, there are loafers with a leopard pattern. The style of the brand reflects both the tradition of Italy, the relaxed aesthetics of Palm Beach, and a bit of street fashion in New York. Price for a pair of Del Toro loafers in the online store saksfifthavenue.com - 325-350 euros

Strict form and sleek design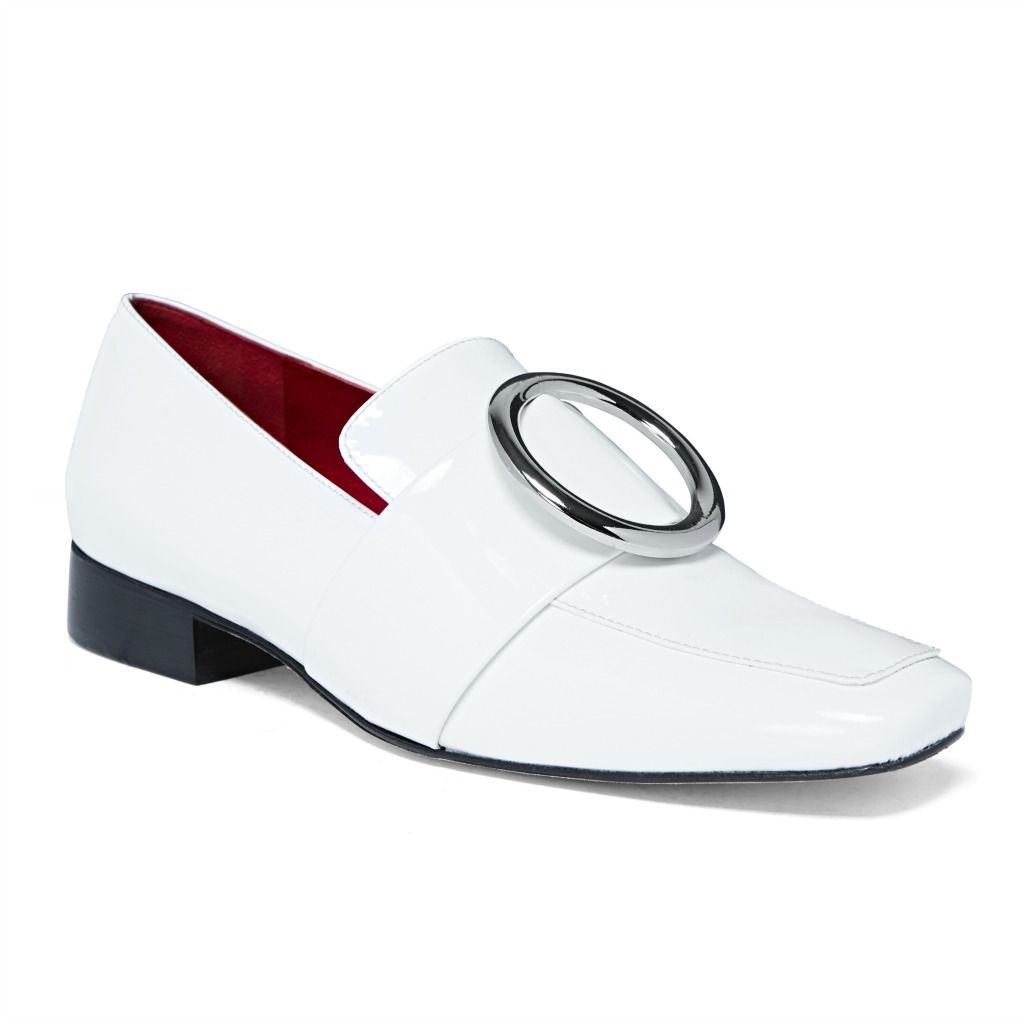 Dorateymur Loafers Model
London-based designer of Turkish origin, Dora Teymur, began his campaign in the fashion world with the launch of his own mule brand during his studies at the London College of Fashion in 2012. According to the designer, at that time, mules were perceived by many as shoes for grandmothers. Now they are in the collections of various brands from Gucci to Zara. Loafers are another favorite Dorateymur style. True, in the collection of this brand, they already least resemble home slippers. These are recognizable in style, respectable shoes. In the production of top loafers, the designer uses textured leather, suede, and metal accessories as jewelry. Here, strict regular shapes and laconic design. Price for a pair of Dorateymur $ 450 loafers.
Marina Shumilina
In the last five years, there have been two stable trends in the footwear market - interest in sports-style shoes and a growing demand for comfortable shoes on flat ...