The world of shoe design has its own authorities - people who managed to make not only beautiful and high-quality shoes, but create their own style that causes a lot of imitation. Here are five of the world's most famous designers that every shoemaker should know about.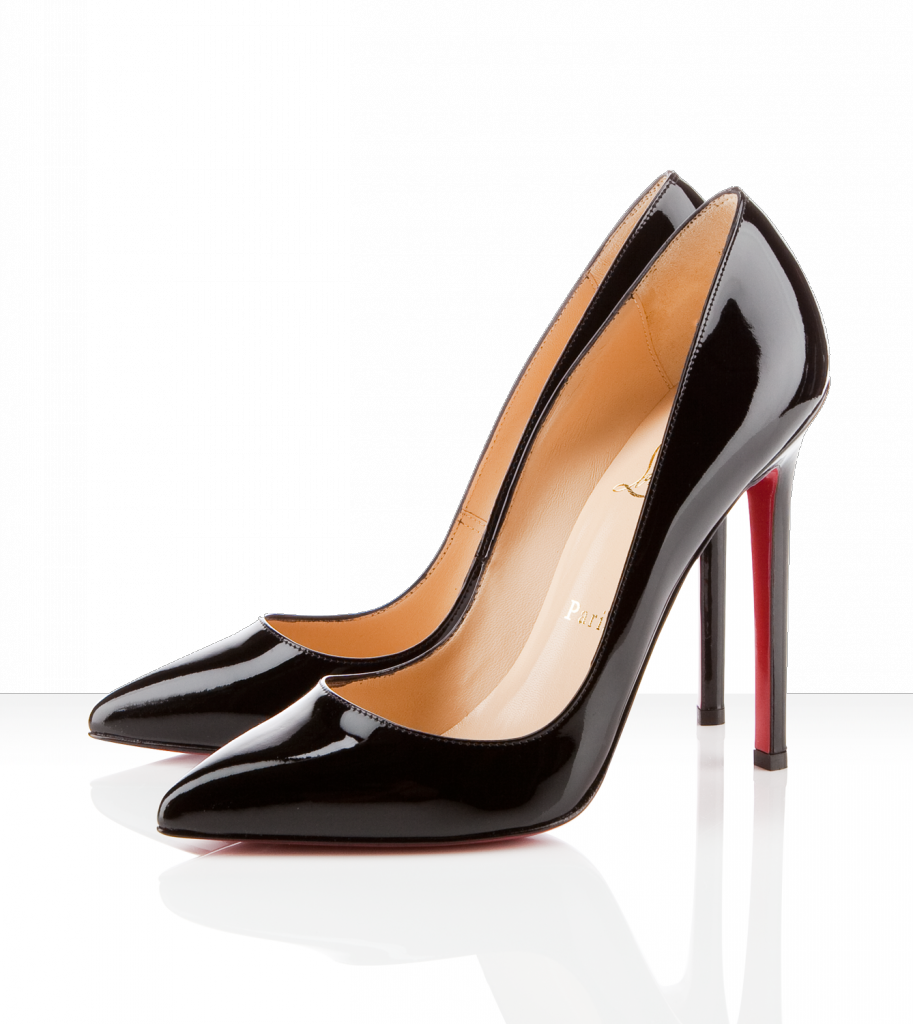 Christian Louboutin: red-fine
French designer Christian Louboutin in the world of shoe fashion is a patrician aristocrat whose shoes are very expensive: from 350 to 6 000 dollars per pair. Representatives of celebrity castes provide up to a third of sales, and along with Jimmy Choo and Manolo Blahnik, the Christian Louboutin brand is one of the three manufacturers of the most chic shoes in the world.
Christian Louboutin shoes are designed to elevate femininity to the extreme. "I am opposed to the 'hands-on' approach to shoe production," Louboutin once admitted to reporters. He makes shoes that are designed to seduce, and creates its image from many elements: smooth lines, exciting curves and cutouts of the top of shoes, thin heels that look like a flower stalk - it was not for nothing that Monsieur Louboutin was engaged in landscape design in his youth, - reptile leather, velvet, satin , bows, beads and other components of women's happiness.
Louboutin managed to create a unique style and make several discoveries in the shoe fashion industry, for which, in fact, he is praised by shoe connoisseurs. Perhaps the most striking touch "Louboutin's" style - a red sole for all models of shoes without exception, which he even patented. But the red sole, perhaps, is still just a "chip." The main achievement of Louboutin is that at the end of the 80's he designed A new type of egg-shaped pumps. They had a slightly more open cutout on the toe than was previously accepted, due to which the toes opened coquettishly, and attention was focused on the bend of the foot. The most famous model of such shoes is Pigalle with a predatory narrow toe, a deep neckline that slightly opens his fingers, and an 12-centimeter heel. Inconvenient? Yes, but it's not sneakers. "Louboutins", as fashionistas of the shoes censoriously call Louboutin, It's just like sweets: they are tasty and even sometimes useful only in small doses. Other popular shoe models from Louboutin - high heel and open toe shoes Lady Peep and Very Prive, which are some of the brand's best-selling models. Finally, one cannot ignore the Alti — heeled boats and a small platform, created with surprisingly well-adjusted geometry and proportions.
From the life of a designer: the life of Christian Louboutin is a lot of romance and even more work. He was born in 1964 in the family of a carpenter, in 12 he dropped out of school and got a job at the Parisian cabaret Foley Berger, where he received first impressions of women's shoes and, apparently, the sensuality associated with it. Louboutin already began to draw sketches of women's shoes, inspired by the performances of the dancers. In 18 years, he became a student of the famous shoe designer Charles Jourdan, who invented a model of platform shoes, and also collaborated on freelance with houses Chanel and Yves Saint Laurent. In 1988, 24-year-old Christian Louboutin began working at Dior's home, and in 29, he opened his first boutique in Paris.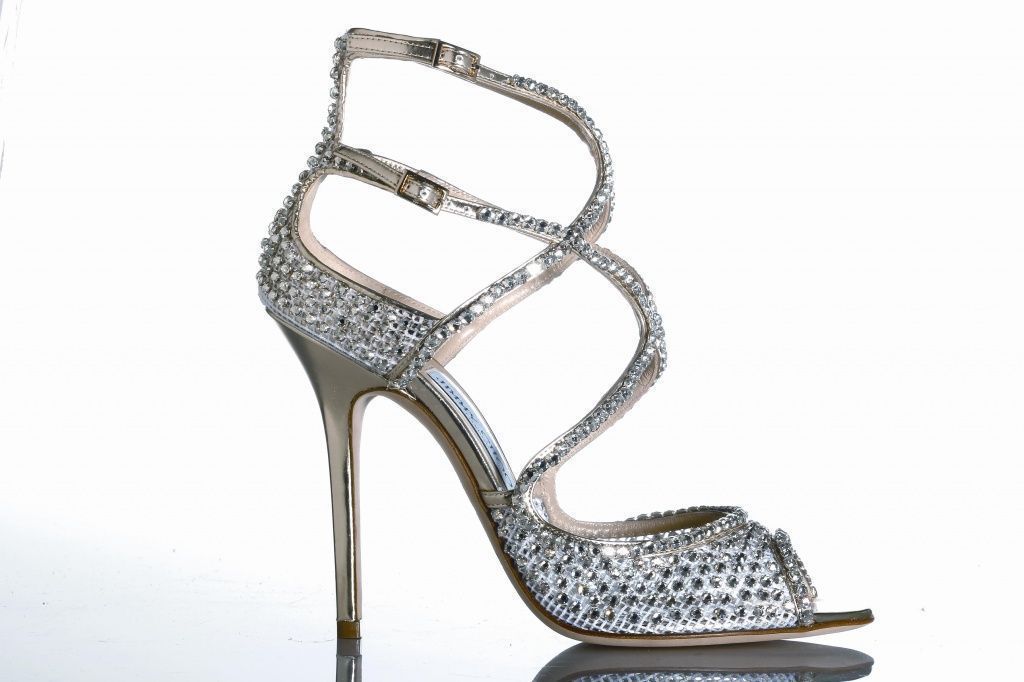 Jimmy choo: between convenience and luxury
The Jimmy Choo brand is closely related to the concept of "respectability." And if in shoes from Louboutin seductiveness and luxury come to the fore, then in the case of shoes from Jimmy Chu we can talk about a considerable fraction of common sense. The designer strives to ensure that the woman in Jimmy Choo heels can not only feel beautiful, but also spend time at the party without writhing like an Andersen's little mermaid. "Shoes should be comfortable in the first place, but their beauty is just as important," said Jimmy Chu. He pays great attention to aesthetics, and it is not without reason that celebrities have come to love his shoes no less than Christian Louboutin shoes. Jimmy Chu is considered the author of shoes for Oscar winners - many Hollywood stars stepped on the red carpet in his shoes.
Jimmy Chu achieved success primarily due to professionalism and creative imagination, the ability to work painstakingly, paying attention to every millimeter of created shoes. The designer did not revolutionize fashion, but managed to achieve high quality and durability of shoes while maintaining the elegance of form. Jimmy Choo shoes are made only from natural materials - thin calf leather, suede, python leather and decorated with natural stones, silver elements, gilt buckles, vintage jewelry and leather rivets.
The most popular among fashionistas are Jimmy Choo sandals and evening stiletto heels. These are reptile leather models with complex weaves of straps that gracefully wrap around the foot, on a high platform or 10-12-centimeter stilettos. High sales are also shown by sandals in emphasized Greek style and desperately flirty sandals that would look organically on cabaret dancers. The most famous model in this style is the bright purple Feather sandals (Feather), decorated with blue feathers, fur and crystals, and featured in the famous series Sex and the City. Other iconic Jimmy Choo models include lilac pointed Tippi shiny leather boats, Raquel heeled sandals with four-tier suede fringe, Brigitte flirty open-toe slippers in red and white plaid, and a pair of deliberately crocheted bows. Actress Natalie Portman received Oscar in open dazzling white satin shoes, and Tamara Mellon, co-founder of the brand Jimmy Choo and fellow designer, appeared in public in black and white stripes and scarlet roses in Fleur shoes.
From the life of a designer: Jimmy Chu was born in 1961 in Malaysia, and began his training and career as a shoe designer in London. Jimmy had an interest in shoes since childhood: he made his first pair with his own hands in 11 years. In 1986, Jimmy Chu opened his shoe shop in London. He made beautiful, spectacular shoes that appeared on the pages of fashion magazines, but nothing more. Fateful for him was a meeting with Tamara Mellon, the daughter of a businessman and editor of the British Vogue. Tamara spotted talent in Jimmy Chu and persuaded her father to invest in promoting his own brand of a young designer. In 1996, the first Jimmy Choo boutique was opened in London, at the same time the debut of the joint collection of Jimmy Chu and Tamara Mellon was held.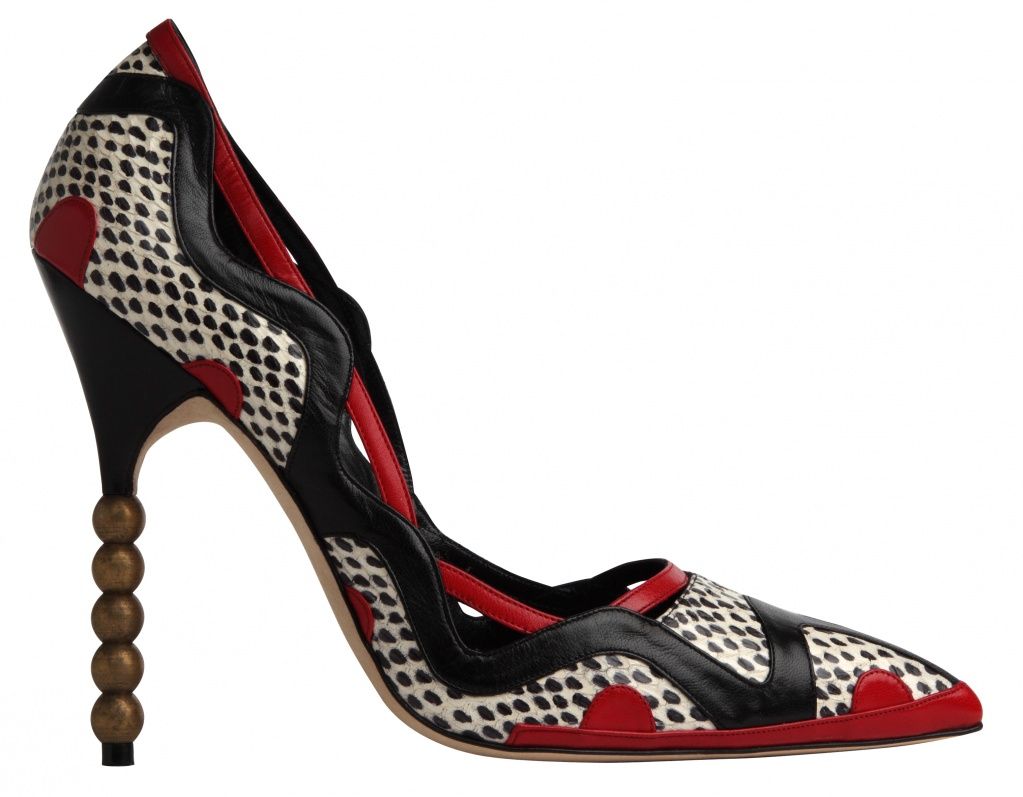 Manolo Blahnik: shoes fantasies
The shoes of the Spanish shoe designer Manolo Blahnik can be accurately described as "unusual". Blahnik experiments with both form and material, boldly combining elements of the avant-garde and timeless classics, adding unexpected extravagant details and always observing impeccable quality. Manolo Blahnik has always been a tireless workaholic and perfectionist who worked for the long term. "It took me so many years to figure out how to make beautiful and technically perfect shoes," the designer admitted.
Before becoming one of the key figures in the world of shoe fashion, Manolo Blahnik made a stellar career by working for Calvin Klein, Yves Saint Laurent, Christian Dior. In the 70 years, the designer made a revolution in the world of shoe design, amid the dominance of platform shoes, he created a new version of classic women's shoes with a pointed toe, a high thin heel and a deep neckline that opens fingers and bends the feet. In 1971, Blahnik introduced the famous Ossie shoe model - sandals with green straps imitating leaves and a cherry-shaped decor.
At the beginning of the 90's, a novelty came out of the hands of the master, which was another discovery in the fashion world: the designer for the first time in the world developed a model of Gruyere women's shoes without a heel, but with a high rise, implying its presence. Another shoe find of Blahnik is the long-nosed a model without a heel called "mule", the basis of the development of which was the silhouette of the Mediterranean mules, which is in the spirit of the designer's fantasy style.
The visiting card of the Manolo Blahnik brand remains the shoe model yesterday and today. Campari, developed in the 1994 year. These are classic pointed-toed stilettos, complemented by a strap with a round button on the rise.
From the life of a designer: Manolo Blahnik was born in 1942 in the Canary Islands - almost in paradise, according to the designer himself. He was surrounded by banana plantations, the sea and fashion magazines, which his mother carefully wrote out. She was seriously interested in fashion and even independently developed Catalan espadrilles, fashionable at that time, together with a local shoemaker, so that Manolo Blahnik absorbed interest in fashionable shoes practically with his mother's milk. On the advice of his father, Manolo entered a linguistic college, but at the same time studied design, dreaming of becoming a theater artist. The editor of the American Vogue guided Manolo Blahnika on the true path of shoe fashion. She saw a sketch with a shoe decorated with a cherry branch and ivy in the designer's portfolio and asked him: "Why don't you make accessories? Make shoes, you can do it. " In the early 70's, Blahnik began to develop his shoe business, and so successfully that today his authority in the world of shoe fashion is beyond doubt.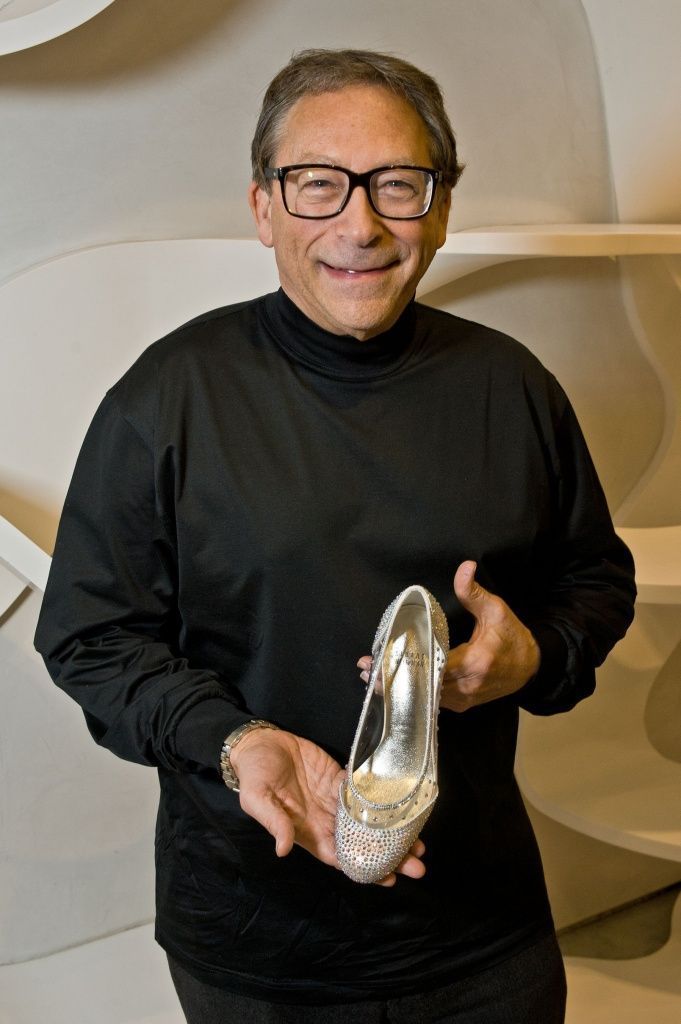 Stuart Weizmann: brilliant work
Shoe designer Stuart Weitzman, known in the fashion press as the "Sultan of Studs" and "Shoemaker Jeweler", has a special predisposition: he loves and knows how to work with precious materials. Weizmann makes complex models of shoes and sandals using gold, silver, platinum, diamonds, semiprecious stones, as well as using non-standard materials, such as vinyl, lacquered cork, organic glass, thermoplastic and even wallpaper. One of Weizmann's most eye-catching designs is the pavé shoe line, hand-embellished with Swarovski crystals. Given the designer's passion for jewelry, it is not surprising that his shoes and sandals are among the top 10 most expensive shoes on the planet according to The Good Life magazine. Shoes under the Stuart Weitzman brand appeared on the market in 1986, and today the brand operates boutiques in 60 countries around the world.
The most famous Weizmann shoe model - "shoes for a million dollars," made a splash in the fashion world. The shoes shown at the Academy Awards by actress Laura Harring were decorated with 464 diamonds on thin straps. In 2012, Weizmann introduced new shoes based on this model. They were called The Millionairess and were inlaid with Swarovski crystals.
Weizmann is a recognized cobbler of stars, a Hollywood man. Since 2002, he made it a rule to create an exclusive pair of shoes with jewelry on special order for the Oscars. In particular, at one of the Oscars, in the literal sense of the word, Diamond Dream and Retro Rose shoes shone, showered with small diamonds.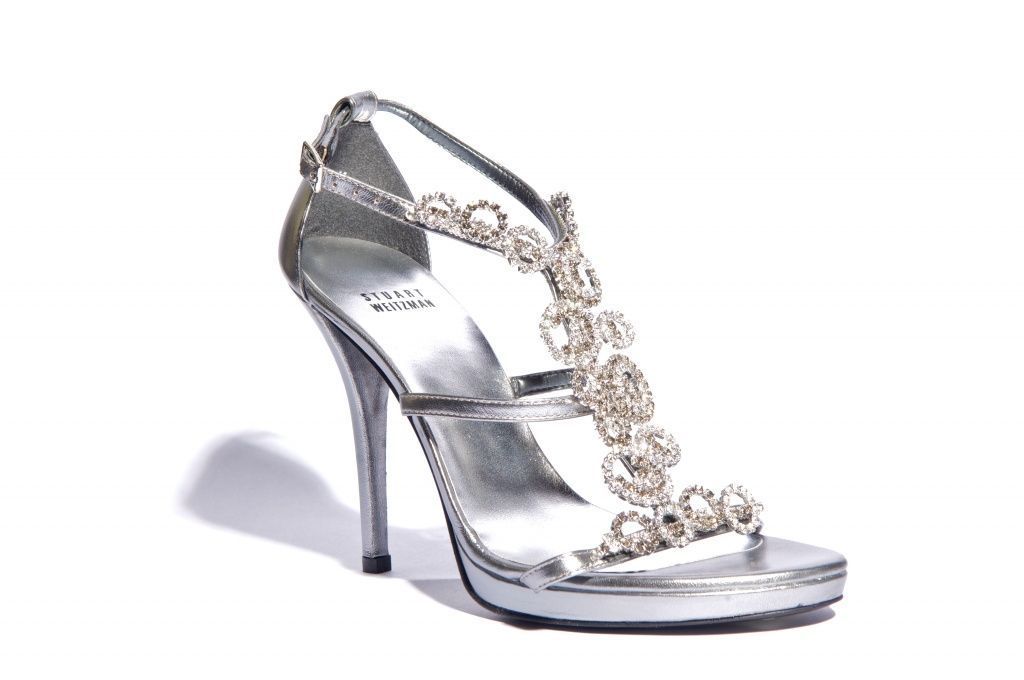 The designer firmly bends his line, strengthening the role of the most inaccessible shoemaker in the world: he is the author of the most expensive shoes of the year 2009 (shoes with 642 rubies on a platinum thread, the cost of 1 million 600 thousand dollars), as well as one of the most spectacular phenomena in the world of shoe fashion - sandals co-authored with jeweler Le Vian for 2 million dollars, decorated with tanzanite and diamonds.
From the life of a designer: Stuart Weizmann was born in 1942 in New York. It was written to the family that he was engaged in the production of shoes: Stuart's father had a small shoe factory and himself was engaged in the design of shoes. Weizman began his career as a shoe designer in the mid-80's, when Stuart Weitzman was founded. It is noteworthy that Weizmann has an economic education: he graduated in 1963 from the Wharton School of Business at the University of Pennsylvania. Perhaps this is precisely due to his ability to produce not only beautiful, but also extremely profitable shoes. In 1995, Weizmann's first boutique was opened in New York, and soon the American market was conquered through boutiques in Las Vegas, Chicago, Boston and other cities. Today, Stuart Weizmann shoes are sold in 70 countries of the world and are not only super-expensive models, but also design samples from traditional materials.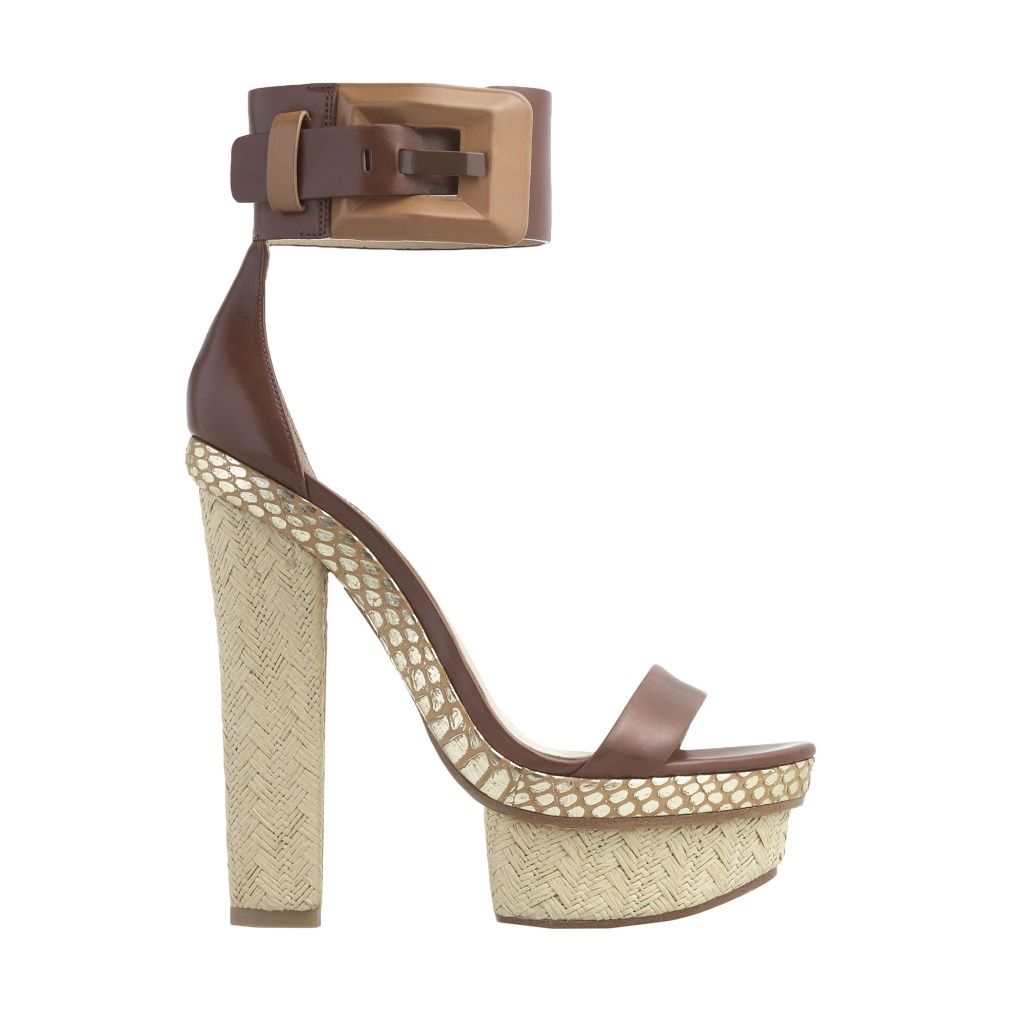 Brian Atwood: Naturally Like Sex
Brian Atwood (Brian Atwood) - from a galaxy of young designers who entered the fashion arena, when the stars of Louboutin, Blanic and Jimmy Chu were already brightly burning on it. But he managed to ensure that his shoes more and more appear on the red carpet and flaunts on the feet of famous people. What is Atwood's secret? He is undoubtedly talented: in the 2003 year, the Council of Fashion Designers of the USA presented him with the award for the best accessory design, and in 2007 he was invited to the position of creative director of the Bally Fashion House. Atwood, in addition, managed to create a unique style: his shoes are not just exclusive, expensive and of high quality, but they are definitely sexy and shrouded in an aura of freedom and looseness. Atwood is inspired by the 70's era, when hippy movements were actively developing. His muses are top model Kate Moss and actress Lauren Hatton. Atwood loves ethnic motifs, suede and a hidden platform, and he manages to combine naturalness with chic, and perhaps this is his main achievement.
The most famous models of Atwood shoes are Loca suede shoes with transparent side inserts and golden rivets, heels in 14,5 centimeters and platform in 3 cm, as well as shoes of the Maniac Platform Pumps series in variations: leather, suede and satin. "Maniacs" have rounded noses, a high heel and a platform, which provides them with a very seductive look along with stability. Atwood Maniac shoes have a reputation as one of Hollywood's most fashionable accessories and are found in almost every Hollywood celebrity's closet.
From the life of a designer: Brian Atwood was born in Chicago in 1963. He often tells reporters that his mother was a great fashionista, and he liked to examine and study her wardrobe. Perhaps it is in childhood impressions that lay the origins of Brian Atwood's interest in shoe making. Brian received the profession of an architect, and then learned to become a designer. It is curious that Atwood began his career in the fashion world as a model, which is not quite typical for shoe designers. He worked for 7 years on the catwalks of Paris, Milan and New York, but then it was time to go to a new level. Gianni Versace invited Brian to work on the Versus line, and this began Atwood's career as a designer. He was the creative director of the Swiss brand of shoes Bally, and in the 2001 year he launched his brand on the market. Atwood is now fully focused on developing his own brand.
The world of shoe design has its own authorities - people who managed to make not only beautiful and high-quality shoes, but create their own style that causes a lot of imitation. We will tell you about ...