The recession of the Russian economy in 2020 and, as a result, the reduction in shoe consumption per capita, unfortunately, is the inevitability we will have to face. In April, Yevgeny Danchev, a regular writer and expert with Shoes Report magazine, a business consultant, held a series of webinars for shoe business executives that discussed the right strategies for adapting retail stores to new economic conditions. One of the main issues that concerns all entrepreneurs working in the footwear sector now is the purchase of shoes and accessories for the fall-winter 2020/21 season. The procurement topic is especially relevant for those companies that have already placed orders for shoes, and now face a choice: refuse part of the orders or confirm them with subsequent payment. The expert shares his findings and recommendations on how to act in today's difficult conditions.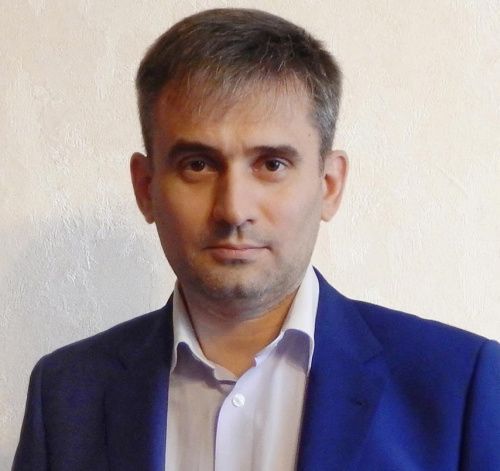 Evgeny Danchev
-
director of WConsulting, coach, retail consultant.
@evgenydanchev, https://onlineschool.wconsulting.su/


To make the right decision, you need to understand the conditions in which you have to work:
reduction in market capacity (due to lower population incomes);
reduced traffic in stores;
increase in the share of online trading.
Evaluate the capabilities of your company, how ready it is to quickly adapt to changing market conditions. Do you have a fully functioning online store? How do you promote shoes on social networks? How big is your subscriber base?
If your business focuses only on the offline trading format, then I would recommend to refuse part of orders, since remote work with clients is a trend that goes in ascending steps. In addition, even after the removal of restrictions on the retail sale of shoes, some buyers will be avoiding shops and shopping centers with a large crowd of people for several months, preferring remote shopping. My forecast: reduction in the capacity of the offline trading market by 25-30%. We are really waiting for a serious crisis. Unlike the crisis of 2008, which was rather a "crisis of financial distrust", and quickly ended, now the Russian market is on the verge of explosive growth in unemployment, which is much more serious from the point of view of the economy.
If you, as a leader, are ready in the next few months to transform a lot in the business and increase the efficiency of its work, then perhaps you should not refuse part of previously placed orders. Any crisis is, after all, new opportunities. The online sales market will grow rapidly, and if you catch a wave of opportunities, you can get ahead of your competitors. Go to Instagram and see how many shoe retail stores have there not just a page with photos of shoes, but a full-fledged online store with the ability to place an order or send a message to direct. The crisis is not a component of your sales, it is an external factor that can strengthen your sales or weaken. Therefore, to reduce orders or leave them in full depends on the readiness of your business to adapt to new working conditions in the shoe market. In my office there is a sign on the wall with the inscription: "Do not go with the flow, do not go against, go where you need to." This phrase accurately reflects the possible strategies of the companies.
If you are not ready to change much in your business and will count on the current demand for offline trading, then you will have to reduce the purchase of the 2020/21 season. If you know for sure that you have not used all the tools for promoting shoes online, and are ready to close unprofitable offline stores, opening new ones instead, then the purchase can be left unchanged.
No external expert can give you the right advice on the amount of shoe orders for the next season. Only you, knowing the real state of affairs in your business, can evaluate its current capabilities and set goals that correspond to your ambitions. And the last: remember that achieving the goal is always under your control. If you think not, then this is simply not your goal!
The recession of the Russian economy in 2020 and, as a result, the reduction in shoe consumption per capita, unfortunately, is the inevitability we will have to face. In April…