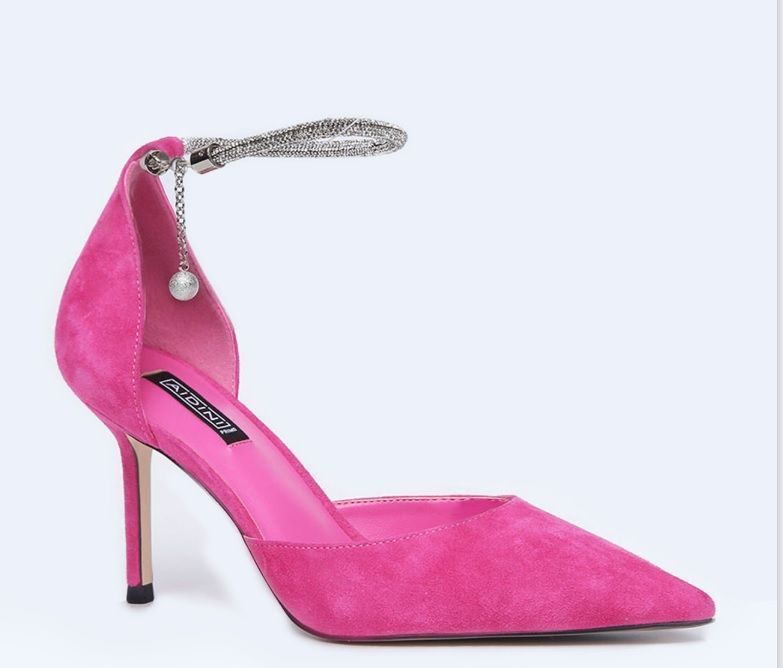 17.01.2023
908
AIDINI has created a new line of shoes. Presentation at Euro Shoes
In the fashion industry, AIDINI has been successfully developing for over 30 years, creating models of elegant shoes and stylish accessories that meet the latest fashion trends.
The exhibition Euro Shoes The AIDINI Fall-Winter 2023-2024 collection will feature popular and versatile basic shoes for women, complemented by a wide range of accessories - women's bags, gloves, stoles and hats. Note that it is at Euro Shoes that the brand will for the first time present its new, separate line of elegant shoes for the New Year, because during the holidays any woman wants to be bright and feel special.
Understanding the desire of every modern girl to look harmonious and stylish, the AIDINI team releases two author's collections a year, which always read the trends offered by the world's leading fashion houses.
AIDINI collections are presented in different price ranges:
AIDINI brand;
brand GIOVANNI AIDINI and AIDINI TREND.
The new collection of footwear and accessories brand AIDINI will be available for pre-order at the international exhibition Euro Shoes premiere collection, which will be held in Moscow from February 20 to 23 at Expocentre.
In the fashion industry, AIDINI has been successfully developing for over 30 years, creating models of elegant shoes and stylish accessories that meet the latest fashion…
Editorial Office Shoes Report