The German brand of women's shoes Caprice is known for its innovative developments and innovations. The new collection of the fall-winter 2020/21 season, in which there will be a shoe line with a new, unique BlueSoft development, was no exception. The entire collection will be presented at the Caprice booth at the February Euro Shoes Premiere Collection. This is not the only good news from Caprice. Caprice Vostok CEO Viktor Kunts spoke about the results of 2019 and the company's plans for 2020 in an exclusive interview.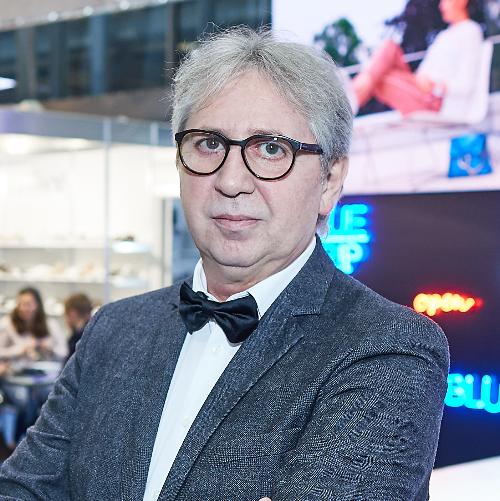 Victor Kuntz
- General Director of Caprice Vostok LLC
Victor, what was the year 2019 like for the company? How is the company's business developing in the world and in Russia, as well as in the CIS countries, for example, in Belarus?

Last year was very successful for Caprice. Despite many global problems in the world - trade wars, recession trends - Caprice managed to expand its presence in European markets, enter the markets of Southeast Asia, we successfully opened a subsidiary in Ukraine.
Our partners in Belarus are developing at an accelerated pace; they already have six Caprice branded stores open in this country.

What are Caprice's plans for 2020 to expand retail? What formats are priority - multi-brand, single-brand?

First of all, I must say - Caprice is not involved in the development of its retail network. We are manufacturers of shoes, third-generation shoe makers, we can make fashionable and comfortable shoes. But we have our own store concept for our partners who want to focus on cooperation with us in their activities. The concept of multi-brand. I believe that a single-brand is not an optimal model in our market segment - in the middle price segment there are no such pronounced differences as in the high-end segment, our buyer wants to be able to choose, he rarely becomes an adherent or even a fan of a single brand.

Are all brand collections and lines represented on the Russian market? What novelties would you like to talk about?

Caprice does not create collections for individual markets. The team of our designers is very international, including Italians, Spaniards, and representatives of South America. Of course, among them there are experts from the CIS countries, as this market is a priority for us, and when developing our collections, we pay great attention to the needs of the CIS market and take into account the taste preferences of the buyers of our shoes.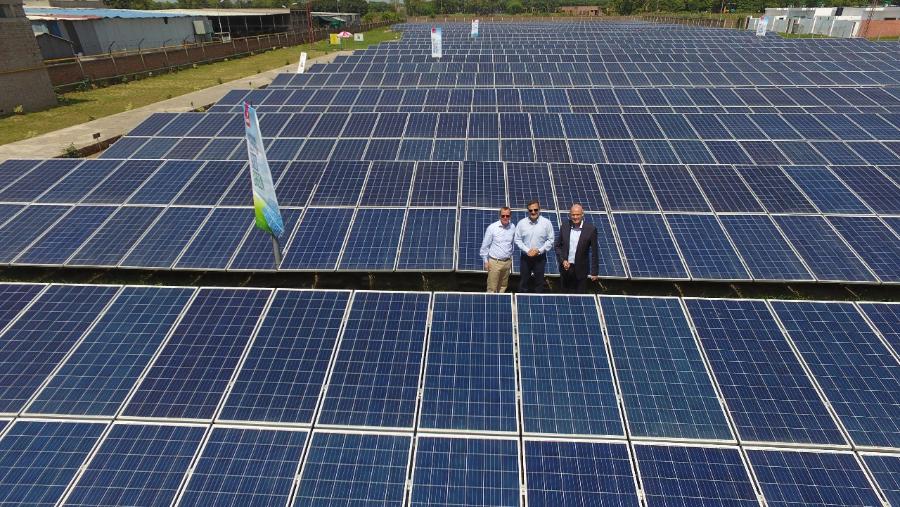 Why do Russians love Caprice shoes, why are women of all ages choosing it?

Over the past 5-6 years, the Caprice collection has changed significantly. Our shoes have become "younger", we successfully take into account changes in the taste preferences of Russian women. Our updated team of designers perfectly copes with their tasks, creating shoes for women of different ages and tastes. And our policy of containing prices allows Russians to get a product with the best combination of price and quality.

Tell us about your latest innovative developments, the shoes with which will be presented in your collection fall-winter 2020/21.

Our partners are already accustomed to the fact that Caprice regularly brings to their attention some innovations, innovations, patent developments. In almost every season, you can find any features in our collection. These are, for example, the non-slip Blue Grip soles already known and loved by customers, or the Blue Oxigen sole, which is an entire system of foot ventilation. Next season we will present our partners our new Blue Soft patent. We talked about this innovation in the January issue of Shoes Report magazine, and, of course, it can be seen at the upcoming Euro Shoes exhibition.

Today, the trend for conscious consumption, environmental friendliness and conservation of biodiversity on the planet is relevant. And it will only intensify. What is Caprice's position? Does your design team work in this direction? Let's say, will you see footwear made from recycled leather and eco-leather in the lineup?

I do not believe in the total production of shoes from artificial materials. Are artificial materials environmentally friendly or neutral? We will continue to produce our shoes from genuine leather. I think (and hope) that these environmentalism movements will soon move away from excessive emotionality and even PR, and will become as substantive as possible. Then many will remember that genuine leather is, in fact, a waste material of the meat industry.

Caprice, as a family company with a strong tradition, has always consciously and responsibly approached business. All our leather suppliers comply with the strictest production standards, the issue of environmental friendliness is always at the forefront of creating the collection for the very reason that almost all significant European retailers put forward such requirements today, and we work with almost everyone.

In addition, we are implementing European standards in our factories in Southeast Asia. For example, our factory in Pakistan is fully powered by solar energy, employees of our factories in Myanmar, Bangladesh, where there are big problems with drinking water, have the opportunity to use drinking water for personal purposes.
The new Caprice fall-winter 2020/21 collection will have many sneakers. What percentage are now sporting models? Are high-heeled shoes a thing of the past, or will they remain in your collections?

We see that the sporting trend is of some general nature. Of course, our collections also did not escape this influence and consist of 40% sports shoes. The heel models in our collection are not much smaller, and in quantitative terms the level of orders for Caprice heel shoes has not changed much. Our heel shoes have long been popular with Russian women. In addition, the truth that every woman should have at least one pair of high-heeled shoes has not been canceled.

How does Caprice develop online sales channels - online store, market place? Tell us about the development strategy of the Internet direction and work with social networks, bloggers.

Caprice management timely recognized a new market segment - online stores. For example, Caprice was one of the first suppliers of Zalando, one of the largest German online stores. We work with almost all major online retailers around the world. And not because we do not believe in traditional retail, on the contrary, we strongly support our partners and are convinced that retail will always be. But the future, and many have already come to this conclusion, is behind a healthy mix of offline retail with online. Please do not ask me what it is, it's a healthy ratio, I don't know. But I am sure that everyone will have his own, special and bringing success.

About our strategy regarding the Internet, social networks, I must self-critically note that everything we have done so far in this direction, despite the success of all the actions, was insufficient. I promise that significant changes will occur in this direction. After all, one of the secrets of our success - Caprice always keeps up to date.

Interviewed by Natalya Timashova
A new collection of this brand will be presented at the shoe exhibition. Euroshoes Premiere Collection.
The German brand of women's shoes Caprice is known for its innovative developments and innovations. The new collection of the fall-winter 2020/21 season, in which there will be a line of shoes with a new ...