Caprice has prepared a package of supporting events for the shoe industry. In this interview, Caprice CEO Mr. Jürgen told us what drives him.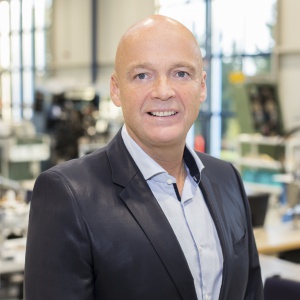 Jürgen Kölsch
- Managing Director and owner of the family business CAPRICE
At the very beginning of the Corona crisis, Caprice began producing face masks to provide nursing homes. "Despite the fact that the company itself was in a state of great uncertainty during this period, we took this path, and quite consciously," says Jürgen Kölsch. "Social responsibility is part of Caprice's corporate culture, and not just in words. And in these difficult times for the city of Pirmasens, we, as a family business, are also responsible for the elderly single residents of our city, as well as for people who are in nursing homes. We received a lot of letters, from which we learned that many of the residents worked at shoe enterprises. " Thus, protective masks became, in the words of Mr. Kölsch, a gesture of gratitude and recognition. The next step was the production of protective masks for customers. For Caprice's CEO, this is yet another expression of solidarity with the industry. "Everything has changed, the coronavirus has put everything upside down. And in these conditions, trust and solidarity have become more important than ever. For 30 years, Caprice has enjoyed this tremendous trust from our customers, and the distribution of face masks has become another opportunity to express our gratitude to our customers. By the end of next week, we will be able to provide masks to all our German trading partners. Then we will ship to other countries such as Austria, Switzerland, United Kingdom, Poland and Ukraine. "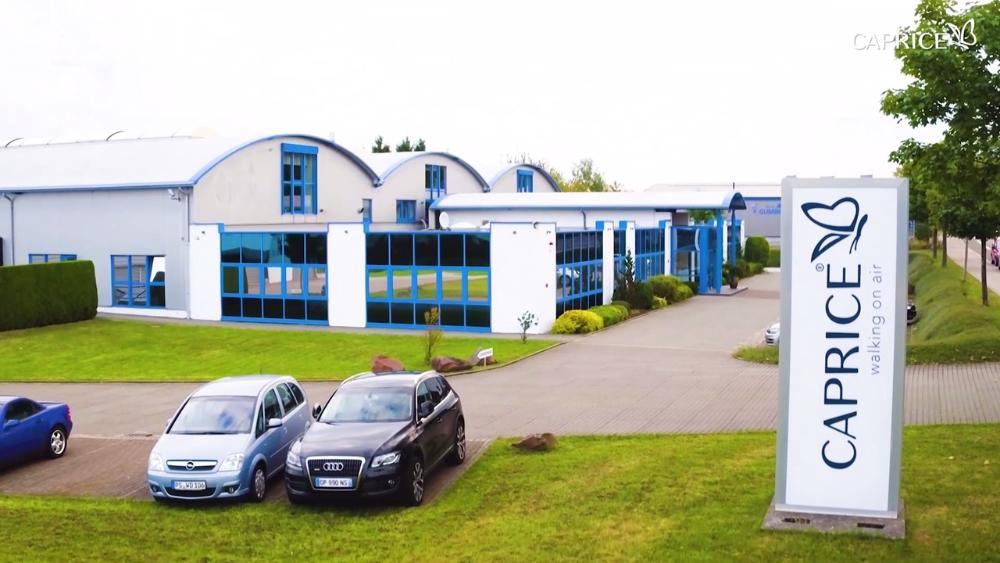 Coronavirus is also an Emergency mode, a time when bad news is strung together. It becomes difficult to maintain motivation. At Caprice, they are doing everything to continue to move forward positively, explains Mr. Kölsch. "At Caprice, everyone is very motivated, aware of the complexity of the problems, but they also have sufficient composure and concentration to professionally control the situation." With the onset of the crisis, measures were taken that, along with remote work, a flexible work schedule, also regulate aspects of hygiene safety. "Financial security is guaranteed for our employees; Caprice has not introduced a shorter working day. Add to this the respectful and tolerant treatment within the team, which even before the crisis was a guarantee of success, "said Mr. Kölsch.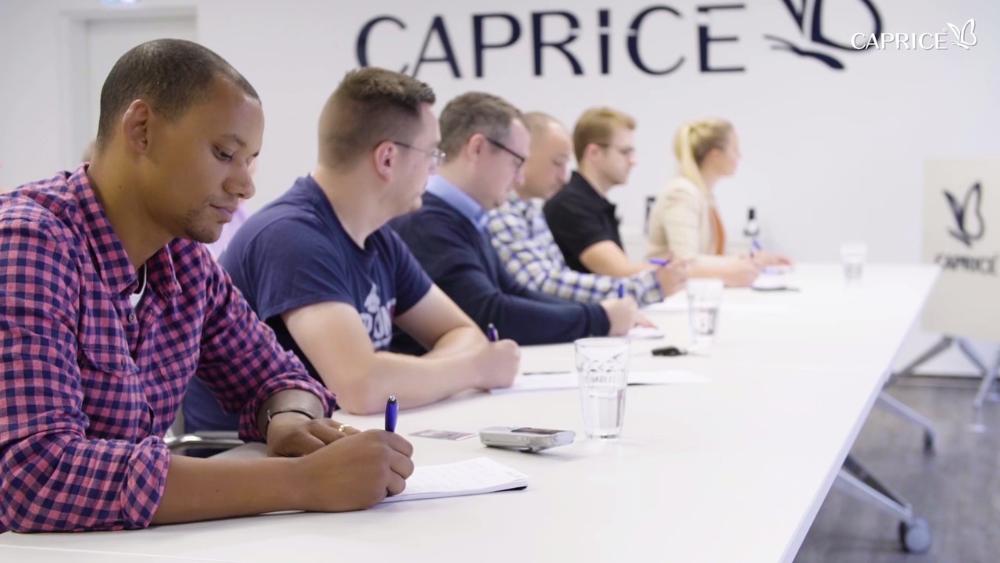 At the time of the coronavirus, production in Southeast Asia was a big challenge, but here we also managed to achieve a lot, the entrepreneur says. "Of course, the crisis has destroyed many supply chains. Production, procurement of raw materials, logistics as flexible as possible respond to all challenges. So far, this has helped us a lot to avoid significant production disruptions. At the moment, we are ready to deliver to our customers all ordered goods on time. "
Caprice participates in a whole package of events prepared for trading partners. "It was a matter of course for us to act this way," says Mr. Kölsch. "And we got a very positive response. I am constantly called by our trading partners who evaluate the measures we have taken very positively. This support package is designed to highlight and strengthen the long-term and trusting cooperation with our partners. "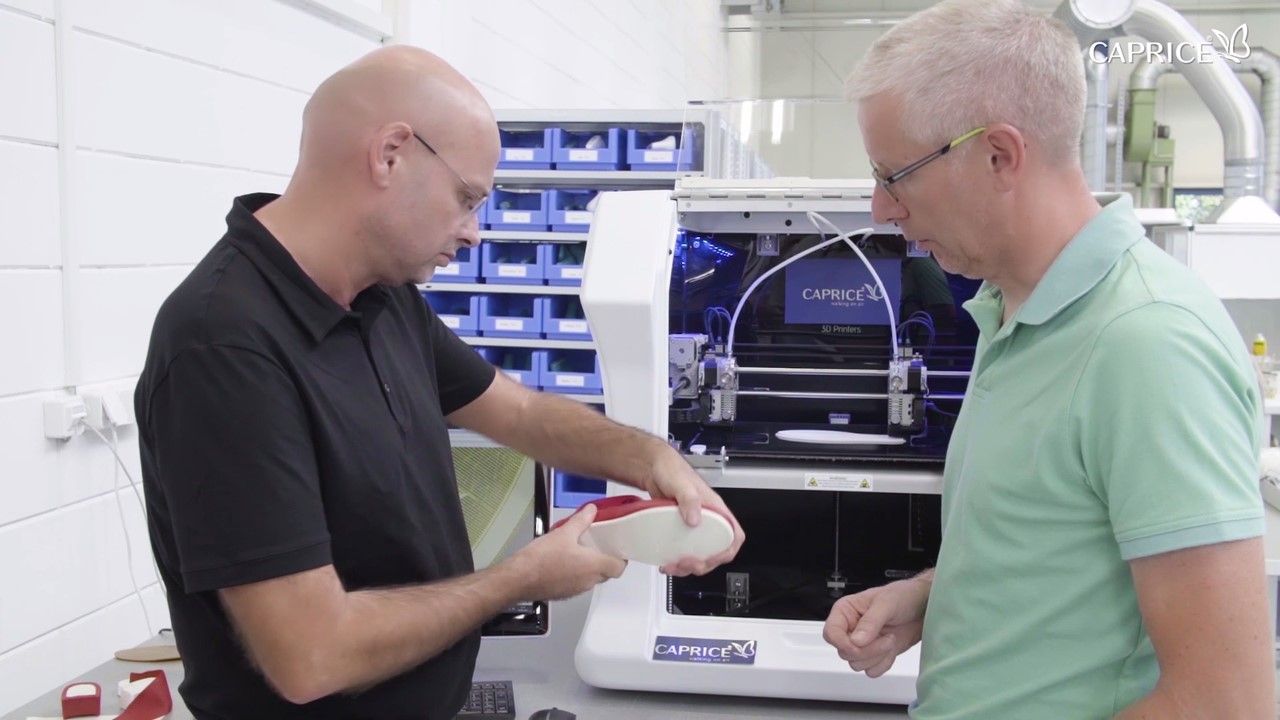 "We discussed a lot with market players about the possibility of changing the rhythm of changing seasons. It remains to be seen how this change will be delayed, "says Caprice CEO. Of course, due to the crisis, many trading companies will not be able to receive goods in a timely manner. Our production processes can be reconfigured if there is a steady shift towards later consumption in all markets. From the point of view of procurement, we have maintained the rhythm. We still need early orders to ensure a smooth transition of the seasons without failures in the factories.
Will coronavirus lead to sustainable market changes? Mr. Kölsch is not sure of this: "The devil is not so terrible as he is painted." People will continue to have a need and desire to buy shoes. "Of course, many enterprises face significant challenges and some of them will not be able to survive the crisis. But bad times always end and good times come for those enterprises that have been proactive. With convincing ideas, innovations, a strong team, and an attractive collection, we can look ahead with confidence. "

Caprice has prepared a package of support events for the footwear industry. In this interview, Caprice CEO Jürgen told us what drives him.