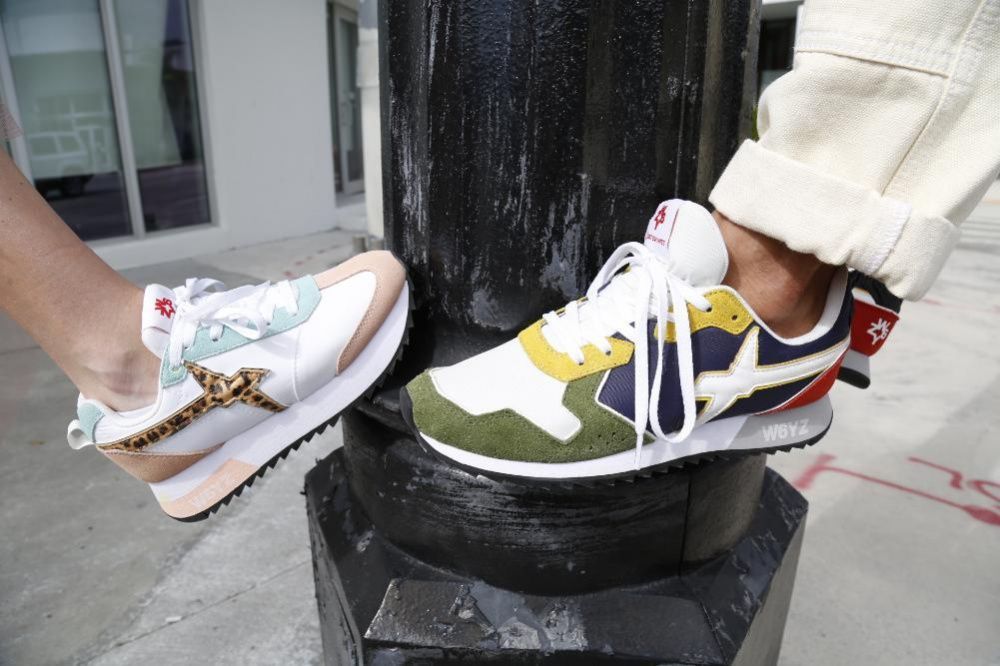 W6YZ
23.08.2022
5348
Fly will present three bright shoe brands at Euro Shoes
Swedish old-school shoe brand Beffon and two sneaker brands W6YZ and Travel Fox, designed in Belgium and Italy, will be showcased at Euro Shoes @CPM in Moscow. Buyers of the exhibition will be able to get acquainted with the collections of these brands of the spring-summer 2023 season at the FLY booth number A01 during the days of the exhibition from August 30 to September 2.

Swedish Beffon known primarily for his high boots, in the style of the 90s. The collection contains both classic high "working class boots" with contrasting stitching on the sole, and various modifications of the model. Somewhere in the design there is an emphasis on lacing, somewhere fasteners in the form of belts are added, some models are distinguished by an original print on the top of the shoe. The grunge style is enhanced by quality materials. The brand prefers genuine leather, and uses progressive Michelin technologies in the manufacture of the sole. The line of shoes is complemented by the also popular combat boots, Chelsea boots, oxfords and sandals with stable soles. In retail, the price of a pair of Beffon boots is about 10-12 thousand rubles.
Travel Fox sneakers – models of sports shoes are timeless. The shoe's bright color palette is offset by a laconic design that is dominated by monochrome tones - one color or combinations of two colors, plus bright branding in the colors of the Italian flag on the tongue of the sneaker. The Travel Fox is synonymous with sporty casual footwear crafted from the finest quality leather for comfort, style and durability. The retail price of a pair of sneakers is 12-15 thousand rubles.

Sneakers W6YZ (or simply VIZ) are designed for energetic and active people. The line includes models for men and women. Designed in Belgium, the W6YZ is a traditional sports shoe design, characterized by positive color combinations, lightness and simplicity. In the production of shoes, natural leather, suede, textiles are used. The low weight of the sneakers is provided by a very light sole, which at the same time remains durable and wear-resistant. In retail prices for brand shoes range from 14 to 15 thousand rubles.
The international exhibition of shoes, clothes, bags and accessories Euro Shoes will be held from August 30 to September 2 in Moscow at the Expocentre.
Swedish old-school shoe brand Beffon and two sneaker brands W6YZ and Travel Fox, designed in Belgium and Italy, will be showcased at Euro Shoes @CPM in Moscow. Byers…
Editorial Office Shoes Report