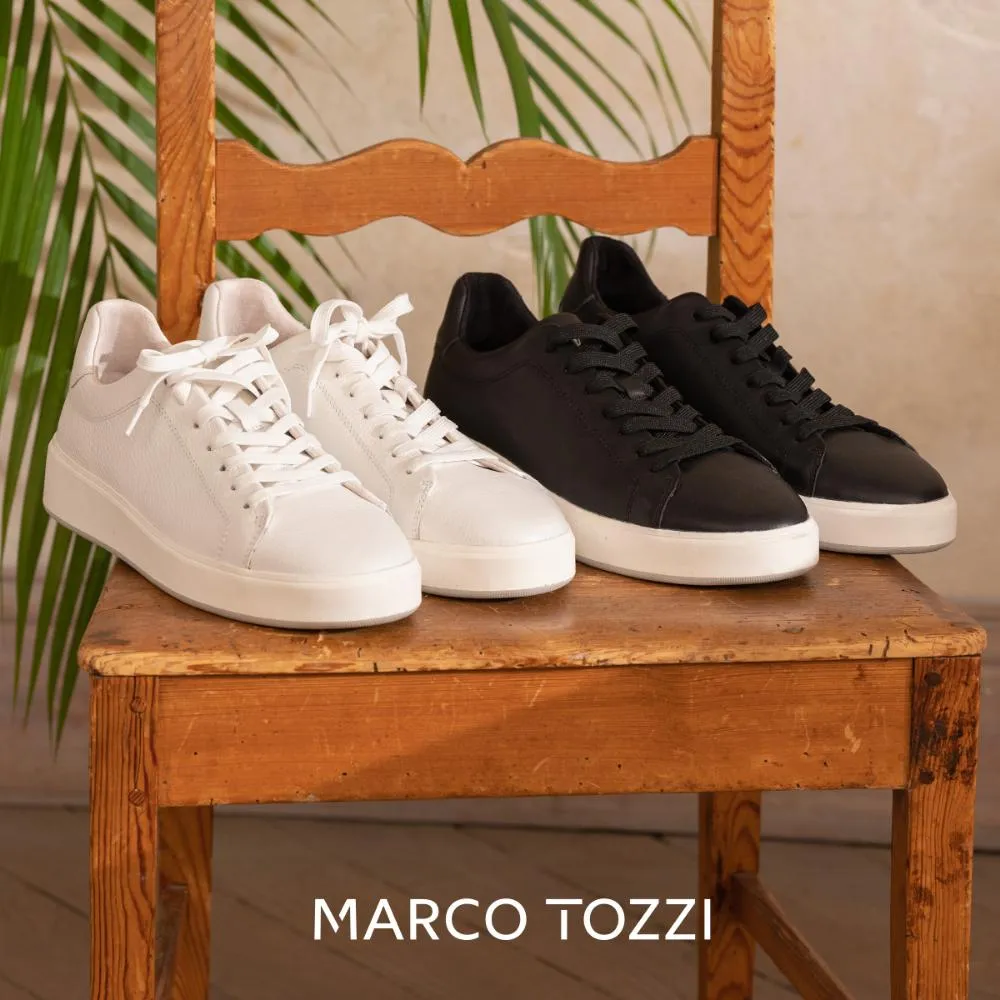 17.02.2023
3745
MARCO TOZZI'S NEW MEN'S COLLECTION ON EURO SHOES
The young and successful German brand of shoes and bags MARCO TOZZI in the autumn-winter 23/24 season opens a completely new line - a men's capsule collection of shoes.
Fashionable sport is presented in models of sneakers and sneakers, stylish classics in models of loafers, derbies, monks and brogues, as well as bright individuality in models of chelsea, deserts and lace-up boots.
Designers and technologists of the brand paid special attention to the creation of the men's collection and developed models that meet all current fashion trends, but at the same time are practical and versatile. Easily combined with a classic office suit, and perfect for a comfortable everyday look.
All models of the MARCO TOZZI men's collection are made of high-quality genuine leather and equipped with comfortable memory foam insoles.
"The appearance of the men's capsule collection in the assortment of our brand is a rather significant event for us and another important step in the development of the company in the global market. The collection consists of 15 exclusive models, which are distinguished by an absolutely unique ratio of price and quality. Using this competitive advantage, we are convinced that our collection will take a strong position in the market. It is for this reason that we are launching the men's collection now. A new impetus and a new breath are needed in the men's footwear segment." – Eldar Schaffner, Sales Director MARCO TOZZI in Russia.

MARCO TOZZI will present a new men's collection at the Euroshoes Premier Collection exhibition, which will be held from February 20 to 23 at the Expocentre Fairgrounds.
The young and successful German brand of shoes and bags MARCO TOZZI in the autumn-winter 23/24 season opens a completely new line - a men's capsule collection of shoes. Fashionable sport is presented in models of sneakers and…
Editorial Office Shoes Report