In 2002, when a small DAD store appeared in Moscow, connoisseurs of designer shoes got the opportunity to purchase models to their taste without leaving the country. DAD is a rare store that can be visited as an art exhibition for educational purposes. Here is a unique collection of European designer brands, including Guidi, AFVandevorst, Marsell, A1923 (Augusta), Layer-0, Rick Owens, Maison Margiela, Dries Van Noten, Ann Demeulemeester, Inscrire, Munos Vrandecic and others. Over the 15 years of its existence, DAD has experienced two crises, the era of glamor and the dominance of social networks. But it remained a unique project of shoe retail, which lives and develops according to its own rules.
Shoes Report also spoke about these rules with Olga Krestovskaya, the owner of the DAD boutique.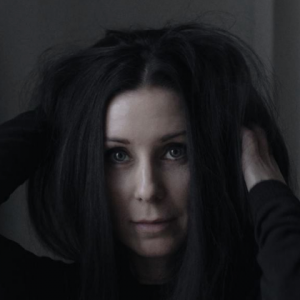 Olga Krestovskaya
- Owner of the multi-brand designer shoes store DAD in Moscow. Started work in 2002 year. Among the shoe brands represented in the store: Guidi, AFVandevorst, Marsell, A1923 (Augusta), Layer-0, Rick Owens, Maison Margiela, Dries Van Noten, Ann Demeulemeester, Inscrire, Munos Vrandecic and others.
Olga, why did you decide to open such a conceptual store of extravagant enough shoes?
15 years ago in Moscow there were few shoes that I liked. Basically it was a classic style - narrow noses, stilettos ... Shoes of a different design could only be found in selected stores in Europe. But it seems to me that you can look feminine not only in stilettos. And in men's shoes I am impressed by a more brutal style than the classic, which is suitable exclusively for classic suits, but not jeans, as was customary for us to wear. Shoes are an important component of the image! So, the idea came to me to bring shoes of my favorite brands to Moscow.
And originally you had to do with fashion?
No, by profession I am a translator from German. Since the opening of the store, we mainly presented Italian shoe brands, as well as brands of the so-called Antwerp six: Dries Van Noten, Ann Demeulemeester, Martin Margiela, AF Vandevorst, Dirk Bikkembergs.
Traditionally, Italian shoe makers are considered the best craftsmen, so almost all luxury shoes of European brands are made in Italy. Shoes made in Spain and Portugal are also usually of very good quality. For example, Chia Mihara shoes are sewn in Spain, this is a Spanish brand, but the designer is from Japan. We have been selling it for almost 15 years, these are comfortable women's shoes with heels, very cute, funny and not very expensive.
We still have the absolutely incredible Spanish shoe brand Munoz Vrandecic. Its founder, Miguel Wilson, is a sculptor from Chile of English origin. These are handmade shoes at 100%. It is produced in a small laboratory in Barcelona, ​​where only 6 masters work.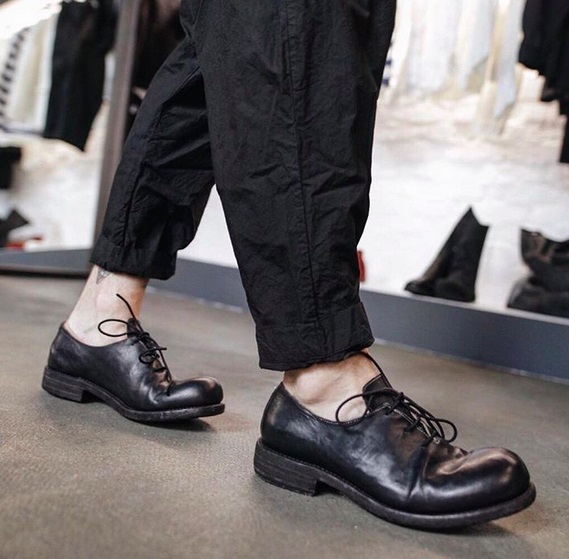 10sei0otto boots, DAD store in Moscow
When you started a business, did you use your own savings?
These were own funds. I did not count on a quick payback, not that business. These shoes cannot be bought and bought in season; orders are made in advance, with prepayment.
In the end, did you have one or more stores?
For about three years I had one store in the Smolensky Passage shopping center. But it was immediately clear that my brands needed an independent company store, and not a point in the shopping center, and I opened a second store on Sadovaya-Kudrinskaya. After some time, Smolensky Passage was closed for reconstruction, and I did not return there.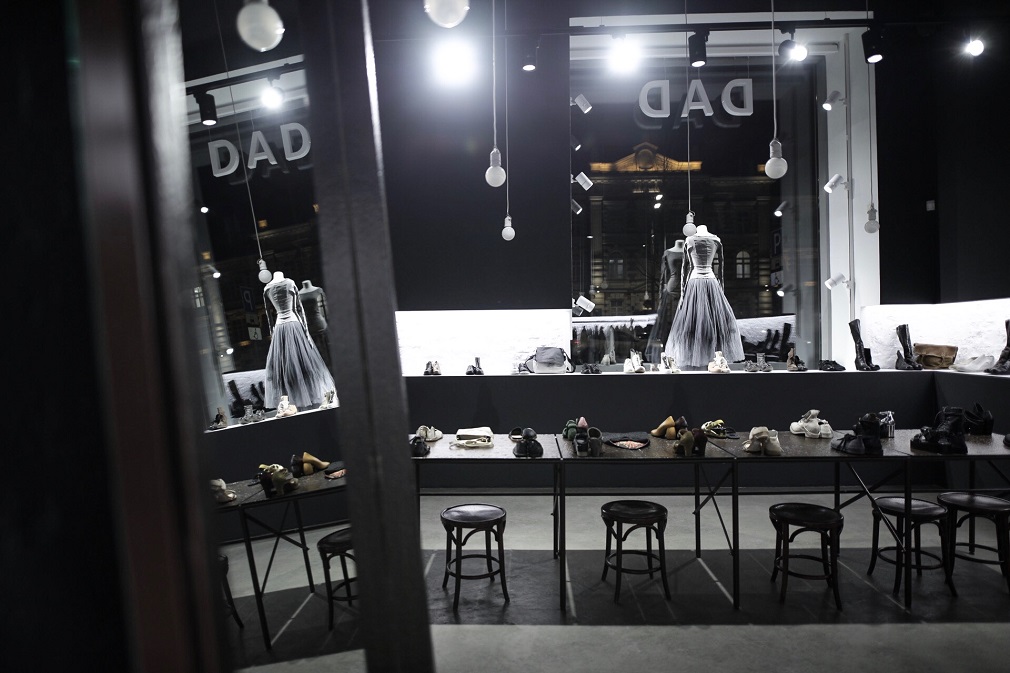 DAD store interior in Moscow
That is, to sell these shoes, you still need an appropriate atmosphere, a certain layout?
To start working with some brands, you need to show the site where the shoes will be sold. Brand owners strictly monitor this, demand to send photos of the store, come themselves. Moreover, often these brands are not advertised and do not engage in PR, and not even because they have no money for it, but rather for ideological reasons. Although the shoes themselves are not cheap, they always have fans. In Italy, they believe that the master who sews shoes is an artist, and I agree with that. By the way, those who start wearing these things understand that they have begun to approach buying shoes even more rationally. Buying albeit expensive, but high-quality things that look interesting and serve for a long time is more profitable than buying yourself a lot of mass-market things every season, and being like everyone else. You can have a small number of shoes, and every time you put them on with pleasure.
Have you been promoting your store yourself?
I did not give advertising. It costs a significant material investment. Better to bring something new and interesting, and it will pay off. I've always thought so. Social networks play a very important role now. Although I have ignored this trend for a long time. Not walking in a crowd and not being like everyone else is important to me, in this I see success. And yet, about a year ago, we made a website and began to actively post information and photos on Instagram and Facebook. All this is done by my son Nikita Krestovsky, all the photos on the website and in Instagram were taken by him.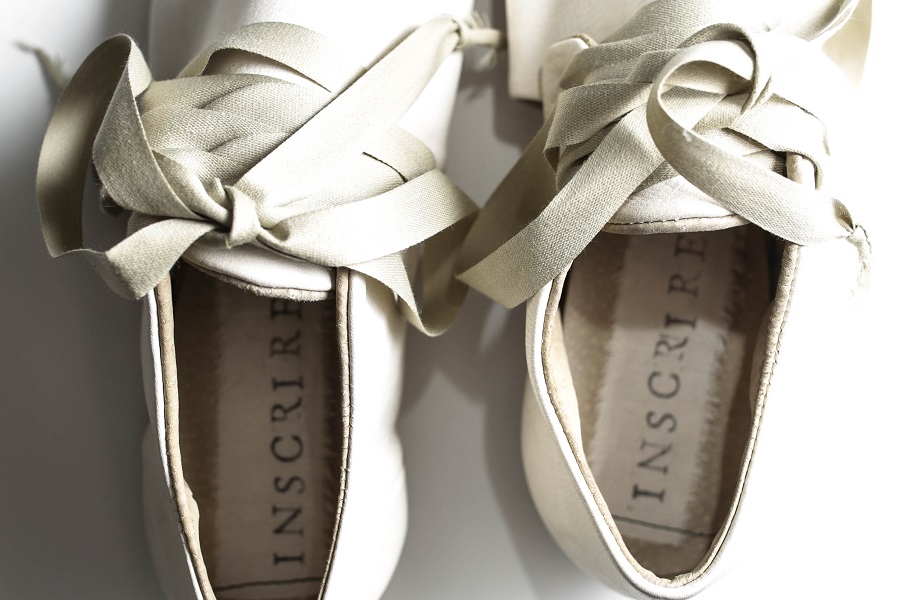 DAD store in Moscow
And when did you have clothes in stock?
I did not dare to go in for clothes for a long time, and now I regret it, because I missed some brands. After all, there are distribution laws. Good brands do not give their things to everyone, because they want to work in the market for a long time. And if the premium brand begins to be sold in a large number of stores, it will last for two years. The disappearance of interesting brands due to improper distribution in Moscow I have observed more than once. It's a pity, because there are not so many good shoe brands, especially those whose shoes are suitable for our climatic conditions.
And what happens, people understand that this is no longer exclusive and stop buying?
And that too. But most importantly, the price decline begins. And we work with a niche product, the demand for which is limited.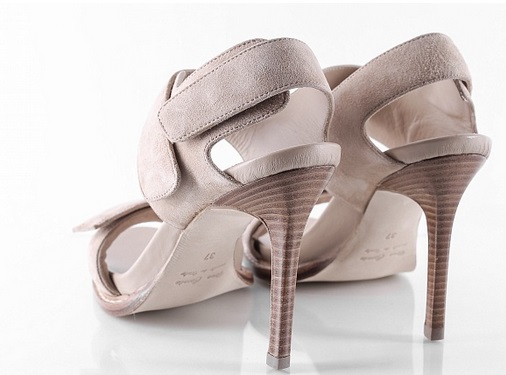 Sandals Ann Demeulemeester spring-summer'17, DAD store in Moscow
Do you have the same customers?
Yes, many of our customers admit that they buy shoes from us from the very opening. My customers are mainly people who are engaged in business themselves and people in creative professions. As a rule, they come to DAD purposefully.
Do you find new brands on the Internet?
All the time in different ways - I can see something in Paris, during Fashion Week, something on the Web, in showrooms.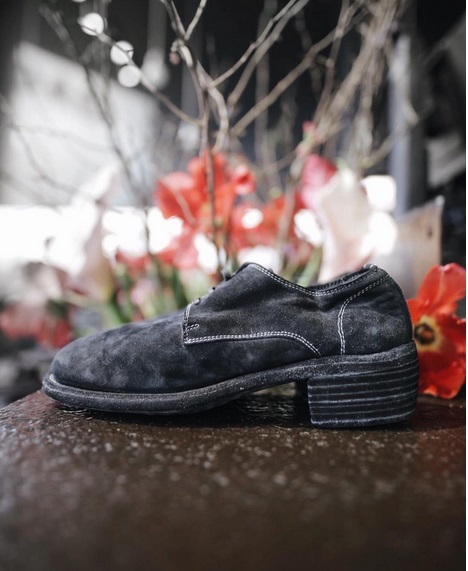 Guidi boots, DAD store in Moscow
With the advent of clothing in stock, the flow of customers has increased?
Those who used to buy shoes from us now also buy clothes. Now we can offer our customers to form their entire image, and this resonates. There are also new customers who simply drove by or passed by, saw our shop windows and decided to drop in.
How did your business feel the impact of the crisis?
I think the crisis is a little contrived by the media. Perhaps it's just that people's priorities are changing. In general, the most difficult was, perhaps, the crisis of 2008 of the year, when customers really came, complained that they were broke.
There was a time when I brought a lot of mid-price shoes. The rent was high, it had to be recaptured. But with the crisis, those who came for these shoes stopped buying, they had to sell them at discounts, and sales at discounts did not cover the costs. I refused this assortment.
I must say, we felt a decrease in traffic when roads were repaired in the center of Moscow last summer. People did not know where to put the car ...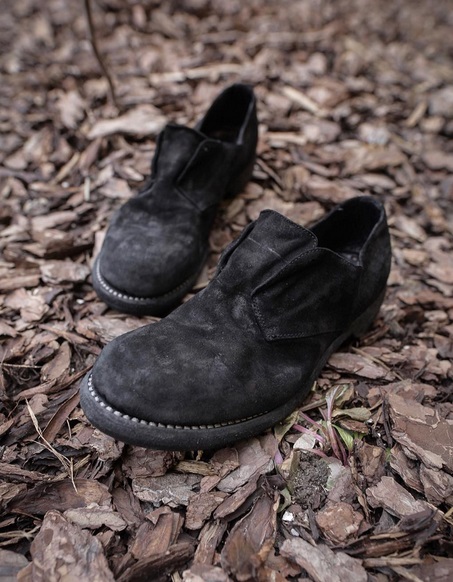 GUIDI shoes, DAD store in Moscow
Do you have discounts now? Loyalty program for their regular customers?
Regular customers have discount cards 10% and 15%, we do not give a big discount.
But these small manufactures, shoes that are sewn by 300 pairs a year, do they update the collection from season to season?
They add almost nothing, these are creative people, they experiment with materials and color, but the models do not change much. I would say that they generally have second place money. They, as artists, care more about their freedom, name and quality. Quality, in this case, is the key word, because globalization has led to the fact that it is the quality of products everywhere that has sagged very much - luxury, which is produced in large quantities, today suffers the same disease as the mass market.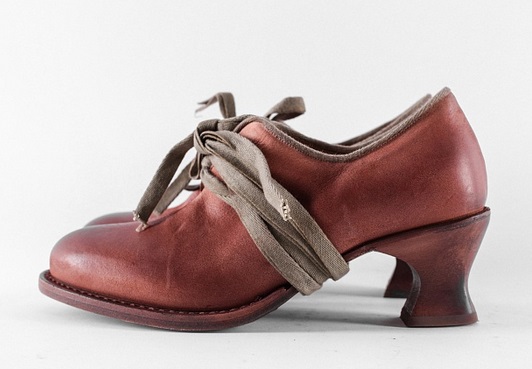 Shoes Cherevichkiotvichki spring-summer'17, DAD store in Moscow
Do you have a brand Cherevichkiotvichki, what is this brand?
Designer Cherevichkiotvichki - Russian girl Victoria Andreeva, but she has long been living in London. And shoes are made in Italy. But I must say that this is a complex brand, not a massive one.
In general, my brands change all the time, every season I try to bring something new. There are brands that sell poorly, but I still bring them because I like these shoes myself, and I think that someday the buyer will appreciate it. It happens that in the first season it does not go, and then they start buying.

Interviewed by Marina Shumilina

In 2002, when a small DAD store appeared in Moscow, connoisseurs of designer shoes got the opportunity to purchase models to their taste without leaving the country. DAD is a rare store, ...