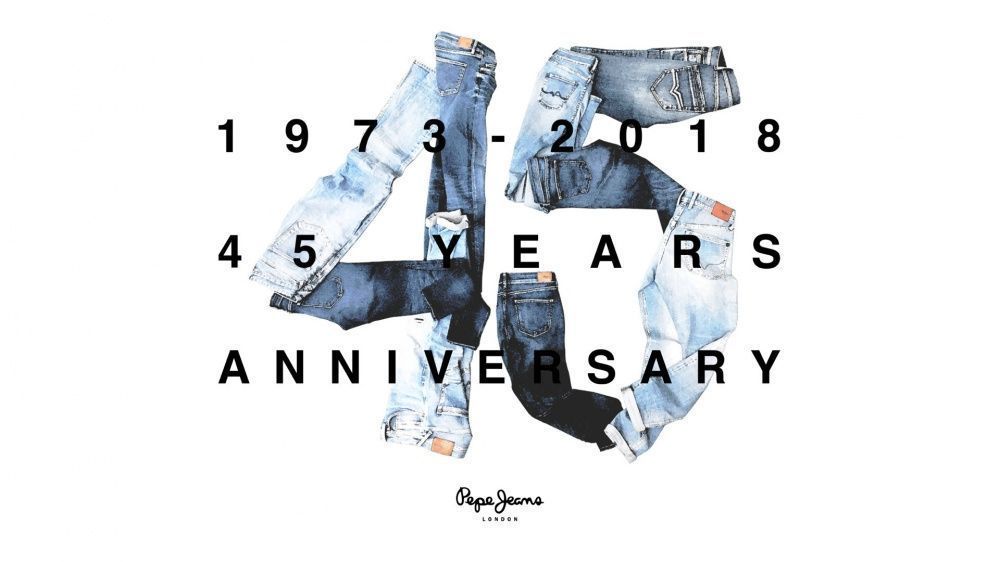 20.02.2018
3737
Pepe Jeans London. 45 anniversary of the brand
2018 marks 45 years of the famous English brand Pepe Jeans London. Large-scale preparations for the grand celebration of the anniversary traditionally apply to all spheres of the company's life. In anticipation of this significant event, the brand presented a new concept of branded stores, whose launch took place in Regent Street in London in the brand's new flagship store.
The concept design was developed by the famous Swedish designer with a worldwide reputation - Martin Brudnicki. He faced the difficult task of creating a unique interior with a purely London character, with a focus on eclecticism. The new brand concept should be understandable to the public of all ages, for all connoisseurs of the true English style, English music, English lifestyle.
In the coming year, the brand will surprise its fans with capsule collections dedicated to an important date. For example, the brand treated the development of a new shoe collection as creating a real work of art and devoted its advertising campaigns to it with an emphasis on shoes. In advertisements, shoes are presented as a masterpiece from the Modern Art category.
I must say that the brand is sensitive to its history and origins, therefore, in addition to following the current fashion trends, it continues to maintain a truly London style in shoe design. The season of autumn-winter 2018 Pepe Jeans London offers to meet bright, catchy and at the same time practical. The undoubted leaders of the entire collection that meet the requirements of modern dynamic life are sneakers and sneakers. An endless variety of colors, materials and textures will satisfy the most demanding public. At the same time, in addition to sports shoes, Pepe Jeans London invites fans to pay attention to a number of exceptionally elegant models made in attractively bright colors.
The men's collection of the brand will please a large number of tall models in different styles - extremely relevant in the cold season. A large number of details will not leave indifferent those who are sick of the idea of ​​minimalism, who want to surprise and impress. At the same time, the excellent quality of the materials used and the relentless improvement of production processes guarantee the high quality of the brand's shoes, because we all heard about English pedantry, and the Pepe Jeans London brand contains an English approach in its DNA.

2018 marks the 45th anniversary of the famous British brand Pepe Jeans London. Large-scale preparation for the grand celebration of the anniversary traditionally concerns all spheres of life ...
Editorial Office Shoes Report