"I read Suvorov's book, and he wrote -" keep your head in the cold, belly in hunger, feet warm ", and I realized that we need to work on shoes!" - Zenden President Andrei Pavlov smiles. It would hardly be appropriate to draw any analogies here, but the plans of the head of the Russian shoe company are global - the construction of a large commercial and industrial holding, the foundation for which has already been laid.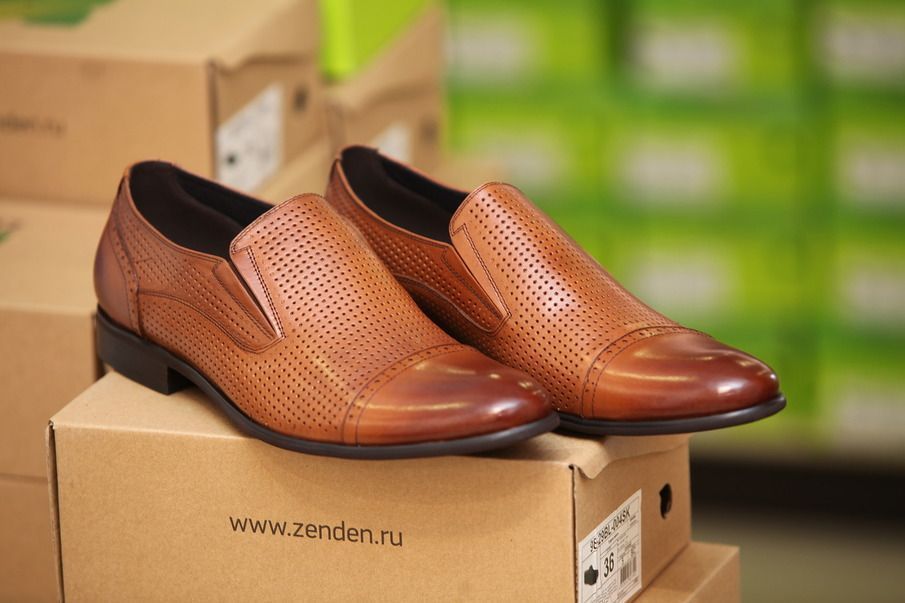 Andrey Pavlov: We can immediately start by describing the general situation in the market. Indeed, precisely because of the current situation, many companies such as Thomas Munz will leave the market.
Shoes Report: Now, it seems, there is a tendency to return footwear production to Russia? ..
Andrey Pavlov: These are all fairy tales, it is impossible to leave China, just as it is impossible to leave India and from some other countries. But we do not have enough factories, there is no economic sense to engage in production in Russia. Of course, the crisis hit, the dollar rose, but production cycles are many times longer than trade ones. You can open a store in a month, but it takes years to open a factory. Now the dollar is high, and in two years its value may decrease again, and due to the fact that the manufacturer has a long cycle, at some point he will certainly miss the cash register. If there are no changes in the part of tax legislation regarding privileges to the trading and manufacturing business, then everything will return to normal.
Shoes Report: It seems to me that specifically your company is being supported by the state?
Andrey Pavlov: We talked about this, support is provided, we are building a factory in the free economic zone in Crimea, where there are benefits. But all these benefits are now leveled by the cost of logistics. Now we are considering the construction of the first module, for which we need to bring wall panels. The delivery of these panels, at a cost of 12 million rubles, is about 4 million, and if the construction was carried out in the suburbs, the delivery would cost 400 thousand rubles. To produce in the Crimea is now many times more expensive. And if there are privileges for income tax there, we will not see this profit for many years, because logistics will eat everything. And, nevertheless, this project is interesting for us, we are ready to deal with it without thinking about money.
Shoes Report: What is the interest?
Andrey Pavlov: Interest in building, building, one might say, the Komsomol impulse. If I were insured against loss, I would be guaranteed to be engaged in production. How much I earn - a ruble, two or five, it does not matter if, on the whole, it will be profitable.
Shoes Report: Do I understand correctly that you focus on the low price segment and produce shoes that are easy to manufacture?
Andrey Pavlov: We have shoes and more complicated - this is men's model leather shoes, in the segment the average minus. Price Pairs of men's leather low shoes in retail - about 3 thousand rubles. Some women also produce women's shoes in Russia, but I think that out of 100 million pairs of official footwear production in the country, most are only assembled here. Slippers, slates, sandals are easy to assemble. Localization of production often does not exceed 20-30%.
Shoes Report: You recently acquired Thomas Munz's shoe brand and retail business. In addition, you have big plans for the development of the Zenden network, you are going to open 40 stores this year. What explains the growth in such a difficult time?
Andrey Pavlov: In principle, there are currently no retail players with a sufficient share in the Russian footwear market. There was a single Centro player, but they have problems. At the same time, look at the German market, Deichmann sales - $ 5 billion with a population of 80 million people! And in our country the market leader does not have even half a billion dollars, and this despite the fact that the population of Russia is one and a half to two times more than in Germany. Why is that? Because the Russian market is basically gray. Now the state has begun to put things in order, it has become not so easy to go to Turkey and bring a suitcase of shoes from there, China is far away, they are putting things in order at customs.
The domestic footwear market in its entirety is a market of various optimizations - customs, tax. Therefore, there were thousands, tens of thousands of players. Covering schemes, closing scheme banks leads to a whitewashing of the market.
Shoes Report: And what is happening with the same Centro, Carlo Pazolini is it due to the fact that the market is whitewashed?
Andrey Pavlov: No, the fact is that we were in a situation when there were few "white" shoe companies on the market, you can count them on your fingers, and at the same time - tens of thousands of players in a gray field. It was disastrously difficult to survive. On the one hand, multinational footwear companies are running out - we go to Zara, Bershka, H&M - they all have a shoe capsule. At the same time, they are more efficient in renting, purchasing, and financing. We go to Gloria Jeans, Yours is a shoe capsule. The share of sales of these shoes is growing. One brought 200 thousand, another 500 thousand, the third - a million ... But there is only one market!
On the one hand, these companies are crushing us, on the other, hypermarkets - O'Key, Auchan and others began to crush us. They sell sneakers, while Auchan can trade with a margin of 30-40%, but we can't. That's because of all this, Russian players who are ready to work honestly do not feel very well - Carlo Pazolini, Centro - no one really has any special profits, and so we are moving from bread to water.
Shoes Report: What kind of problems did Thomas Munz have?
Andrey Pavlov: The company is small, with such volumes it is difficult to pull transaction costs. After Thomas Munz became part of our business, the operational costs of this retail business decreased by a factor of three due to the closure of the Chinese office and optimization of logistics. In general, Thomas Munz is the former M-Shuz, one of the oldest shoe companies in Russia, they started back in the first half of the 90s. I myself worked with them in 1995, I bought shoes from them, which I then sold in Luzhniki, so my business began. Then it was a purely wholesale company, they had their own retail 5-6 years ago.
Now the owner of Thomas Munz out of the shoe business, decided to do something else. The shoe business requires complete immersion, around the clock, this is not the rental of premises - I handed over and went somewhere to rest. Most likely, the owner is just tired. After all, you need to constantly monitor the competition, the fashion, look a year ahead, constantly cook in this mess, and the business has become more difficult.
Shoes Report: And what do you think about the German brands, while they are keeping prices, they have frozen them?
Andrey Pavlov: No, German shoe prices rose almost in proportion to the euro and the dollar. We trade these brands! The increase was plus or minus slightly less than the course, keep in mind that neither rental nor salary increased in Russia. We see that the dollar has grown, but at the same time world currencies - the yuan, the Turkish lira have fallen against the dollar, and the goods are far from being produced in Germany! Yuan devalued by five to seven percent, just the cost of goods in dollars also fell. If all this is calculated, then it turns out that the growth was proportional.
Nobody will knock German brands off the market, they, unlike Russian brands, for which the sales market is all of Russia, there are still European countries. And no one is waiting for us in Europe - neither in Germany, nor in Poland. Centro and Kari already went to Poland ... - The Poles will not buy Russian shoes, especially since they are not unique. Russians abroad are not expected, and they will also announce some sanctions, at the same time, our Russian market is shared by the whole world.
Shoes Report: What government decisions could help the development of import substitution?
Andrey Pavlov: Benefits for production and tightening trade requirements. For example, they introduced a tax on meters, a trade charge, it must be tightened. All privileges that are given today to small businesses are, in fact, privileges for representatives of foreign brands. Tens of thousands of players in the shoe market are sitting on UTII, but these entrepreneurs are overpaying rent in shopping malls.
Please note that in almost any shopping center in the country, all the best places are occupied by foreign brands. Russian retail is dispersed in corners. At the same time, Russian companies pay two to three times more for rents than foreigners, because all the benefits that merchants give are taken by landlords.
Suppose a tenant of a retail space like us pays 23-25% of taxes from turnover - VAT, income tax, and salary. And the tax paid by a small businessman is only 2%! In the regions, everything is at UTII.
The developer understands that a small businessman exempted from taxes is able to pay rent at a higher tariff and asks him to pay 18 or 20% of the turnover. And when the European brand arrives, he, as an anchor tenant, agrees to pay only 5% - 7% of the turnover, and the shopping center meets him.
Shoes Report: What are the requirements for retailers?
Andrey Pavlov: First, we need transparency in rental relations. We have the twentieth chapter of the tax code, which states that the price difference of the same product should not exceed 20%. If rental rates in the mall are open information, the tax may ask - why is there such a difference? - Why does someone rent a meter of retail space for 1000 rubles, and someone for 5000? If now we do not stand up for our market, then we will all be taken out of here. Agree, it's not at all difficult for a large Western company to arrange a back office and sell goods at cost for a year, while earning in Germany, Poland, and Belgium. For foreigners, the Russian market is 1-2% of their sales. At these 2% you can fight, squeeze out competitors. In many countries, this is an already completed stage.
Today, the situation may be in favor of the Russian manufacturer, but the production cycles are long. Many of our manufacturers have experienced five such cycles since the beginning of the 90s. They came to life a little bit, and immediately received a hat - either a free customs or a low dollar. And what have they achieved in 20 years? Have they built powerful manufacturing holdings? - Not. As the factory was, it is - today a little more, tomorrow a little less. And now, they will lower the dollar to 45 rubles, and our producer will again be at a disadvantage.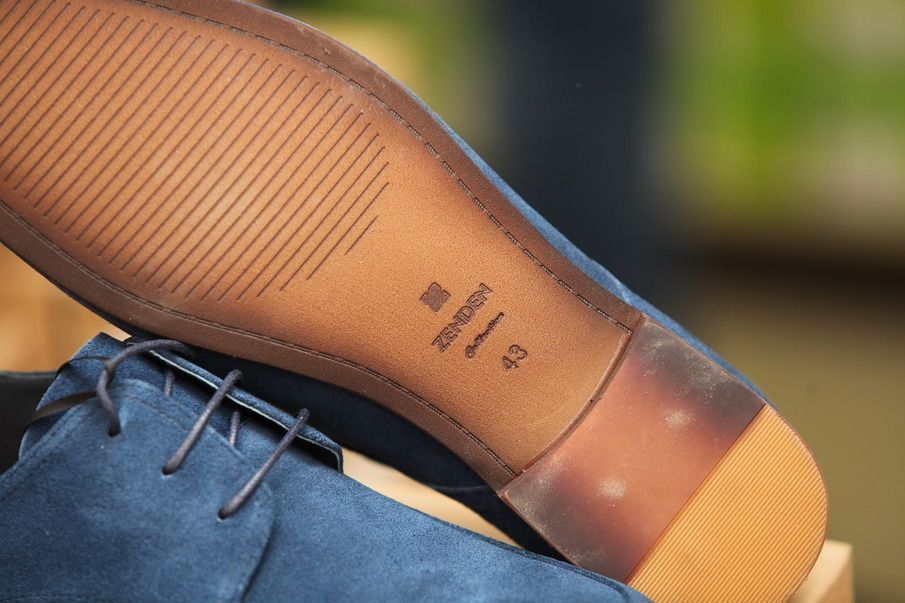 Shoes Report: But, despite all these risks, are you still building a factory?
Andrey Pavlov: We are building. But for our company this is not the main business project, we make money in retail. The soul simply lies in production, but we already had our own factories. I closed the last factory in 2007 in Borovsk, in the Kaluga region. And they built it from scratch. At first she worked in Obninsk, then she was transported to Borovsk, where she lasted five years, and was closed. Producing has become absolutely unprofitable, pointless. Even now it may be disadvantageous, it is easier to sew shoes in China, in India, somewhere else, but I want to. If production is not developed now, then the latest competencies in people will simply disappear. Can you imagine what will happen to the country if everyone will trade? The tax policy in the country must be changed, now we have all the conditions created exclusively for import!
Shoes Report: It seems that these conversations have been ongoing for a long time, but nothing happens?
Andrey Pavlov: The situation has begun to change. Across the country, free economic zones and zones of accelerated development now operate. The movement is on, at the top they also understand that without production - nowhere.
Shoes Report: Everyone complains that we do not have enough people who want to work in production ...
Andrey Pavlov: I agree. What motivation does a person have? The tax burden for a worker in production is more than 80%, including VAT. And how, under such conditions, as an employer, can I provide my employee with a good salary in the workplace? And it, by definition, should be higher than in retail! In the Crimea, the factory works for us, it is on lease. The first workshop - about 700 meters, about 4-5 thousand pairs a month we already produce. By the time the first phase of the factory opens, which is expected at the end of the year, we must train 100 people. People come from all over with different backgrounds.
Shoes Report: How fast can you train?
Andrey Pavlov: It depends on the specialization. You can teach packaging in one day. To train a seamstress - a month, two, three. But it takes years to grow a master.
Shoes Report: There is such a common belief that each nation has its own talent in a particular activity. We see that Italians have talent in the fashion industry, and Russians have it?
Andrey Pavlov: Russians are probably the most talented people in the world. Over the past 100 years, our country has been robbed and shot, so many people have been destroyed, and still we are rising. If we don't touch the country, give it 20 years of good development, transfer the vector of benefits to production, protect our markets, we could become world leaders.
Shoes Report: As a result, you still have a positive feeling from what is happening in the country's economy?
Andrey Pavlov: Of course, positive.
I hope that the development trend will continue, and maybe there will be a qualitative improvement. I have a dozen proposals for improving the economic system in the country. For example, the law on the opening hours of stores. In Germany, shoe stores work from 11 a.m. to 18.30 p.m., and during this time people manage to buy shoes for themselves, why do shoe shops in Russia work from 10 a.m. to 10 p.m. If we reduce the store's work by two hours, a million workers will immediately appear in the economy. But we do not have unemployment! But the reduction of the working day in retail should be fixed by law, otherwise no one will do it. Because if I reduce the hours of work on my network, and competitors do not, I will lose customers, and my business will not feel any economic benefit from such a step. In addition, stores often operate inside shopping centers, which have their own timetable and apply to all tenants.
Shoes Report: What are your plans for business development before the end of this year?
Andrey Pavlov: The plans are to open 40 Zenden stores and 10 Thomas Munz stores. We also plan to increase annual revenue to 16 billion rubles.
Shoes Report: Are you satisfied with today's business results?
Andrey Pavlov: I am pleased that we exist and are developing, that we sold our 6 pairs that year, and this year almost 400000 million. This is really cool. And we plan to continue our development, we are ready to consider the proposals of shoe networks for mergers, proposals of factories. We are ready to purchase. The country needs trade and production holdings, and we are undertaking the creation of such an enterprise.
In an interview with Shoes Report, the president of Zenden, Andrei Pavlov, spoke about the construction of a shoe production in Crimea, the purchase of Thomas Munz retail and the specifics of the Russian shoe ...