RALF RINGER appeared on the Russian market in 1996, initially as a men's brand. Today, the company produces and successfully sells not only men's, but also women's and children's shoes. RALF RINGER sales director Vladimir Ageev spoke about the results, successes of 2016 and plans of the company for 2017 to the chief editor of Shoes Report magazine.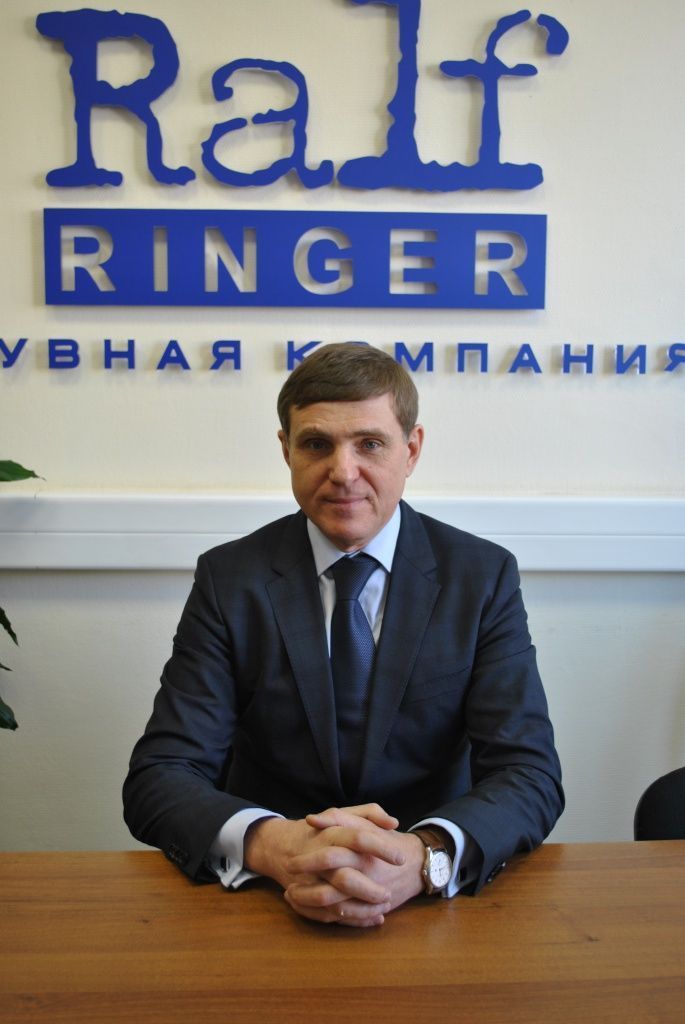 - In 2016, RALF RINGER celebrated its 20th anniversary. Tell us about the successes of this anniversary year, with what results did you meet in 2017?

- Without false modesty, I will say that 2016 was quite successful for us, a lot has been done. One of the important achievements of last year for us is the first year when our women's collection, which we worked on for a long time and brought to the market, finally shot: the sales of women's shoes equaled the sales of men's shoes, despite the fact that we have already released men's shoes 20 years, and the female only five.

- How did you manage to achieve this, because initially the company began its activities as a manufacturer and retailer of men's shoes?

- Today we are deliberately reducing the share of male production - not because we want to discriminate it in some way, it's just that the number of half-places in stores is limited and it's no secret that the standard ratio of sales of men, women and children's assortment is approximately the following: 30% - This is a men's assortment, about 60% - women and 10% - children. We are building such a matrix now, purposefully optimizing the men's assortment, removing some styles, while maintaining the integrity of the collection. In the women's assortment, on the contrary, any innovations are welcomed, we are in constant search, of course, nothing is being reduced, and it happens that we even leave a controversial model in order to measure the market and see how the consumer will respond to our new products.
The niche of the medium-class men's shoes is limited: you must either go down in price and go to the cheap segment, or go up and go to premium, but there are no sales there right now. We occupied our niche, and almost exhausted its possibilities, so we decided to start producing women's shoes, where we have great opportunities for growth.
Our stores existed for many years as men's, and when we tried to put a women's collection in the original men's store, sales were poor. But when we started to open new stores, where men's and women's collections were presented from the first days of work, immediately the sale of women's assortment went uphill. Therefore, now we are conducting a significant rotation of stores: we close the old venues - as a rule, street retail and shops in class B and C shopping centers, we open new ones - in Class A shopping centers or in very large places with lots of traffic. Today, the network of our own branded stores excluding franchises is 120-130 retail outlets, the figure is floating, as there are stores that are in the process of opening, others in the process of closing.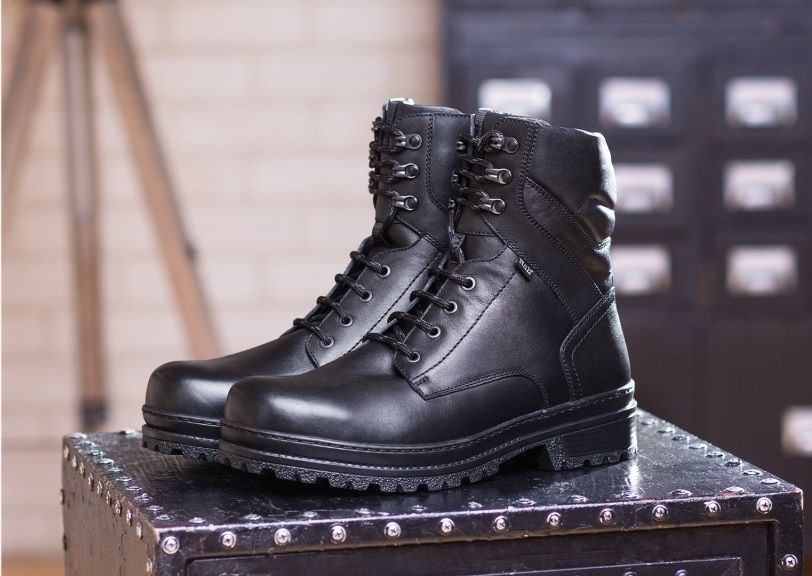 - Three years ago you started producing children's shoes. What successes have you achieved during this time?

- In "childhood" we were very successful: for the third year in a row the company has been a supplier of Detsky Mir, and the sales are rather big. According to the results of 2016, in total in Russia we sold 140 thousand pairs of children's shoes.

- Why was it decided to start production of the children's line? This is a very complex production process ...

"We have come to develop already as a family brand, promoting family values, as a result of which a holistic concept of cross-cutting styles, which are found in all gender collections: male, female and children's, has been built. It's nice when the whole family comes to the shops, and the daughter buys shoes, like mom's, and son - like dad. Naturally, children's models are not as conservative as adults, they are complemented by bright accents and practical details, but at the same time, according to the RALF RINGER tradition, they meet the highest quality standards. We approach the production of children's shoes with tripled requirements, and all who took it for sale note that there are no complaints about quality.

- How is your franchise program developing?

- Last year, we certified all affiliate stores that sold under our brand, and today we have 21 certified franchised stores.


- What else was important in 2016?

- In 2016, many key decisions were made for the company, among them the decision on rebranding, which will be held in 2017. Another important decision concerns our PIRANHA shoe line, which we single out as a separate brand.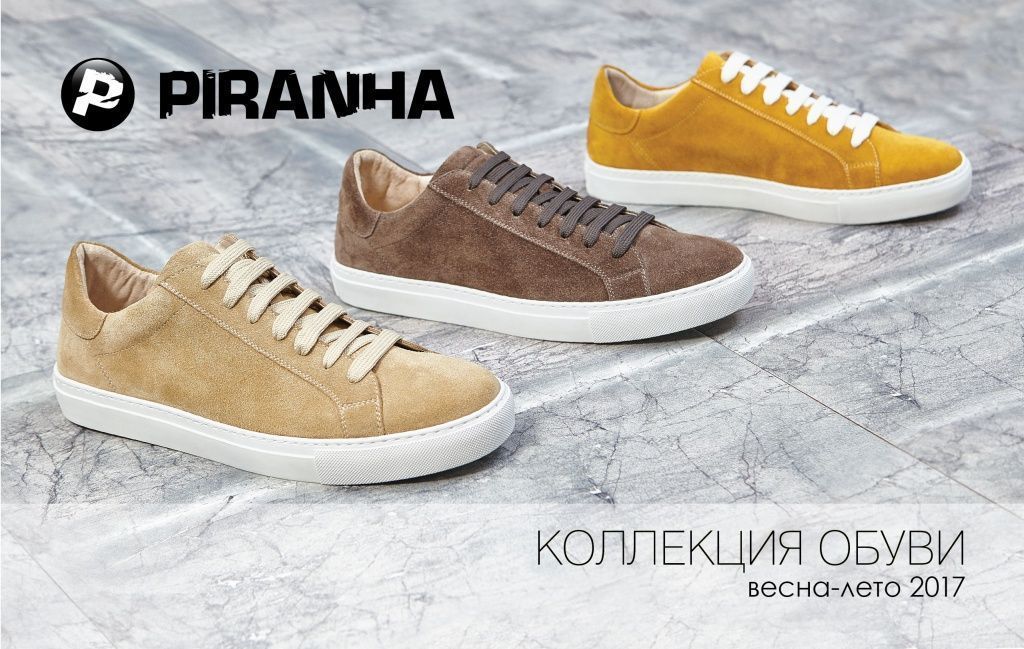 - Tell us more about this new brand, a collection of which will be presented at EURO SHOES.

- The line is not entirely new, it appeared quite a long time ago, but until recently we positioned PIRANHA shoes as a more fashionable line, something brighter, different from RALF RINGER - a very conservative shoe brand that embodies all traditional men's values. We constantly tried to improve PIRANHA shoes, launched a sneaker collection, a sneaker - in a word, looked for ourselves and, in the end, in 2016 came to a clear vision and understanding of how to develop this line. An analysis of the sales of PIRANHA shoes showed that it is not only and not so much young people who buy it, but middle-aged people with a stable average income that RALF RINGER "pretends" to be "classic", they want something more fashionable, stylish, but at the same time, These people are not averse to having durable and good quality shoes. Of course, we see additional opportunities in this. We bring PIRANHA into a separate brand, make it an independent complete collection, and even separate it into a separate retail network.
Now the company will have two collections: the classic RALF RINGER, which will include, among other things, our latest products - a sneaker theme, bright colors, and molded color soles, but all this will be presented fairly moderately, and PIRANHA, the styles of which will be brighter diverse and more fashionable. With this collection we participate in the EURO SHOES exhibition in February.

- How else will the brands differ from each other?

- Requirements for affiliate retail. RALF RINGER is highly regulated: any of our dealers, partners operating under the RALF RINGER trademark are required to fulfill a large number of requirements - to the store, location, sales, etc. We closely monitor the correct use and positioning of the brand. It will be much easier with PIRANHA - of course, we won't allow our shoes to be sold at the station or the market, but there will be no special, overstated requirements, so it will be easier for multi-brands to work with this brand. There are no PIRANHA branded stores yet, we plan to open several - to create a trading model that our customers could copy and replicate in the future. This is how the RALF RINGER franchise program develops, where everything has long been calculated, developed, there is a ready-made business model that you can work on without inventing anything.
What is important - PIRANHA will retain all the values ​​of RALF RINGER: reliability, quality and only natural materials, there will be no artificial and eco-leather, at least for sure in the foreseeable future. It will not be inferior in quality in anything: we will make it from the same materials, with the same hands, on the same equipment as RALF RINGER shoes. We will continue to produce high-quality shoes here in Russia.

- Where are your factories located, and what are the volumes of their production?

- We have three factories - in Moscow, Vladimir and Zaraysk - which are successfully developing and have a good supply of capacity: if we need to dramatically increase production, we can do this by opening the second shift.
At all the factories, men's, women's and children's collections are sewn, but each has its own specialization: injection molding and plantar production are located in Vladimir, tailoring and adhesive production are located in Moscow and Zaraysk. The volume of production of all three enterprises is more than 1 million 800 thousand pairs per year.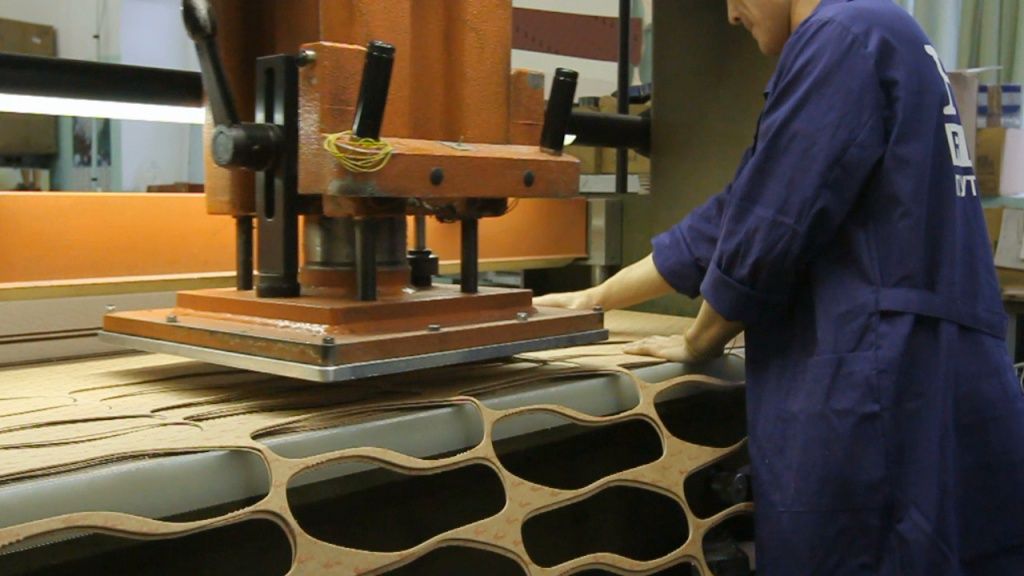 - Many Russian companies complain about the lack of qualified personnel for shoe production. How do you solve the problem with personnel?

"There really is such a problem, and we also encountered it." In Zaraysk, we had a constant turnover - the city is small, and it was difficult to recruit a permanent staff for production, but in recent years it has been possible to fully staff the staff. The crisis helped us with this: people began to travel less to work from Moscow from Zaraysk and, finally, began to look for work at home and find a job in our factory. We guarantee a steady, stable income, and it attracts people. Even in the most difficult times, we never delayed the salaries of employees in the workplace. Office workers may have suffered, but those who are in the workplace may never have.
In addition, we ourselves train workers. We are ready to recruit nonresident, including foreigners, helping them, if necessary, to properly draw up all the documents permitting work in Russia. For visitors, we organized a comfortable hostel in Zaraysk.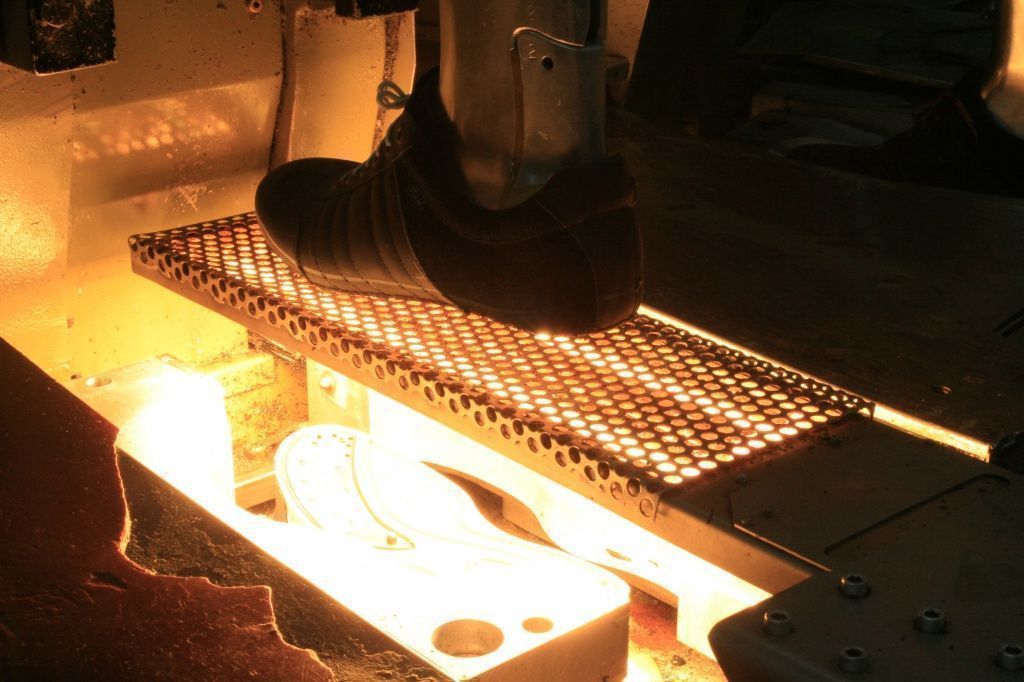 - Do you even undertake training?

- Yes. Of course, first of all, we are looking for specialists - shoe makers or seamstresses, but this is not easy, therefore there is a center for training and retraining, for example, for seamstresses.

- Do you have Russian designers?

-We do not have a staff of designers, we have fashion designers. Our staff of designers is fully staffed by cool specialists who develop all our models.

- What materials and technologies are used to create your shoes? The site indicates that the shoes are made only from genuine leather, is this really so?

- Yes, no synthetics, artificial and eco-leather. We use only natural raw materials, we are probably the country's leaders in import substitution, because even before all the current sanctions, starting in 2010, we deliberately aimed to minimize dependence on imports in raw materials and developed relations with Russian leather enterprises . The leader in leather production for us today is the Vyazemsky Tannery, which has recently made a huge qualitative leap. We also traditionally and closely cooperate with the Yaroslavl Tannery and Ryazan "Russian leather". It's the same with the sole: today we pour 80% of the sole ourselves, although back in 2010, 70% of the sole was bought from us. At the Vladimir factory we have our own highly organized plant production, provided with the best modern equipment. Of course, we also use purchased soles, but if it becomes more or less massive, then we will establish our own production.

- Many say that the quality of our leathers is not very ...

- It is not true. For the production of a classic men's shoe, nothing is better than Russian leather, no. For example, in Argentina, Brazil, cows are raised on average for 5 years (the animal grazes in open pastures and grows), and the leather is too big. In our country, due to the climatic conditions, the gobies grow only 2-3 years, getting a small but "young" leather, from which thinner and more elastic leather is made. If it was well made, the shoes made of it are soft and durable, after the second or third socks, it takes the shape of a leg and is no longer deformed, so Russian leather is the best for these purposes. Leather dressing really suffered for many years, but our suppliers today produce very good leather, to which we have no complaints.

- Do you plan to use innovative technologies, for example, membranes in your shoes?

- A membrane is a niche product, clothes and shoes with its use are sold in specialized stores. When I see somewhere shoes with a membrane for just one and a half thousand rubles, I don't believe - this does not happen, because it is by definition an expensive technology. Of course, we are considering the future development of the use of membrane technology in the Active shoe line, but so far this is only a project, because if you make an honest, correct membrane, it will cost a lot, therefore, the cost of shoes in retail will increase. And if you do something that is simply called a membrane, but does not have the characteristics corresponding to this technology, it is better and more honest to produce shoes with wool - this is a good insulation that is inexpensive, we do not deceive, we do not mislead the consumer. We are a company that never fools its customer and does not step over its values.

- What is your forecast for the development of the shoe market as a whole for 2017?

- I think that in 2017 people will completely wear out everything they had and go buy new shoes. The consumer squeezed in 2014 and bought almost all of 2015. Buy only those who could afford it, who did not suffer economically, or when everything was already completely worn out. In obese years, most actively bought clothes and shoes, women had at home in the closet up to 10 pairs of shoes, men - 3-4. And 2016 was the first year when people pretty worn out and forced to go to shoe stores. It is worth noting, however, that buying behavior has changed. There are fewer emotional purchases. People consciously make a choice in the direction of price matching the quality and long-term use of shoes, which are the main characteristics and advantages of RALF RINGER. And we noticed that sales went, although the shoes went up, and everything else went up, but sales got better. I can't say that they reached the pre-crisis level, but they improved. Most likely, in 2017 the trend for sales growth will continue, the market is unlikely to fall. Therefore, I think that the shoe market has good prospects: there will not be tremendous growth, but there is no need to wait for deterioration.

Interviewed by Natalya Timashova
The company RALF RINGER appeared on the Russian market in the 1996 year, initially as a men's brand.