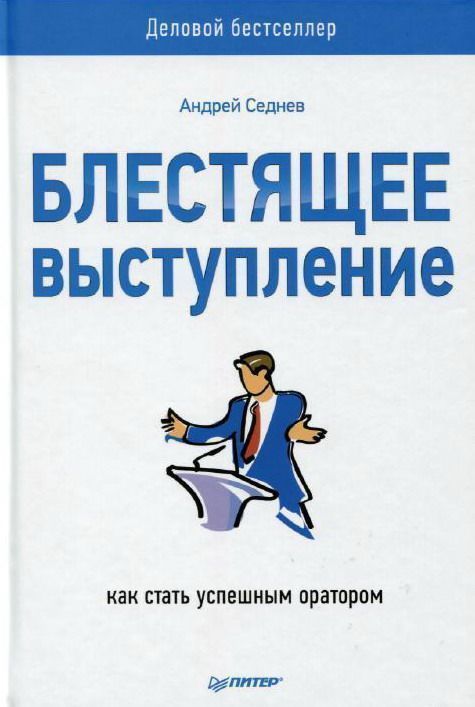 10.12.2014
5619
Brilliant performance: How to become a successful speaker
Andrey Sednev is the founder and trainer of the "Magic of Public Speaking" system. The methodology, as stated in the annotation to the book, will help to achieve success in just two months. The author gives specific advice on preparing for a public speaking: audience choice, appearance, elimination of distractions, moral and emotional attitude. What impresses is the quite reasonable arguments for each piece of advice: Andrei Sendev clearly explains to the reader "what is good and what is bad" in a public speech. Moreover, in addition to common truths, the book contains enough interesting advice, not devoid of common sense. For example, the author gives great tips for working with the notorious PowerPoint presentations.
What are the specifics: the author offers a phased review of all the elements of the speech (both oral and written). An accompanying comment is given for each item. All elements are explained in terms of personal experience.

Buy the book "Brilliant performance"