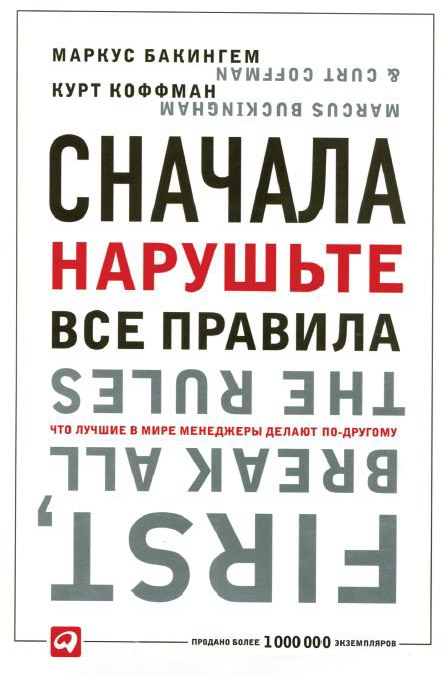 13.05.2014
5607
Break all the rules first
The overall quality of all the excellent managers - they are not afraid to break the rules. The authors of the book are leading employees of the Gallup Institute (American Institute of Public Opinion). For 25 years, the institute conducted interviews with more than a million working people, each of them was asked questions affecting various aspects of their work. According to the results of the study, this book was written, which shows different ideas about talent and the secrets of its transformation into a high commercial result.

What are the specifics: since the material for the book was an interview, real characters and stories from their professional or personal life appear several times in each chapter. You should not expect from this book a lot of practical advice, but after reading it, you can definitely improve your management style and in many ways understand your subordinates.

Find out the price on the website of Alpina Publisher"