Successful, modern lighting is one of the main factors for the success of a store: it attracts customers, which means that traffic increases and sales grow. The most successful and advanced technologies and lighting equipment could be seen this year at the largest international specialized exhibition EuroShop-2020, held in Dusseldorf from 16 to 20 February (the exhibition, which takes place once every three years, was held before the introduction of strict quarantine measures in Germany and around the world), at this event a huge pavilion was given over to light and everything related to lighting. SR lighting expert Mikhail Gusmanov, who visited the grand exhibition, tells about the main trends in lighting that now dominate retail.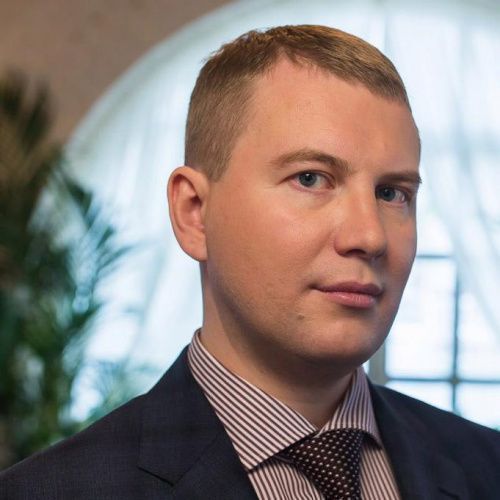 Mikhail Gusmanov
- Founder and CEO of NLT (New Light Technology), an expert in the field of LED lighting for retail.
One of the main signs of today is the total transition of stores to LED lamps (light-emitting diodes). They are economical and multifunctional: they make it possible to change the light temperature (Ra, K), the level of luminous flux (lm), create a certain atmosphere in the store, and draw the attention of customers to certain goods. Another trend is the use of warm linear lighting (3000-3500 Kelvin (K)) in the interior of the sales area. Such light is responsible for creating a cozy atmosphere in the room, allows you to visually compress the space and look more expensive. Warm light that enhances the color of the product is a favorite technique of premium and luxury shops.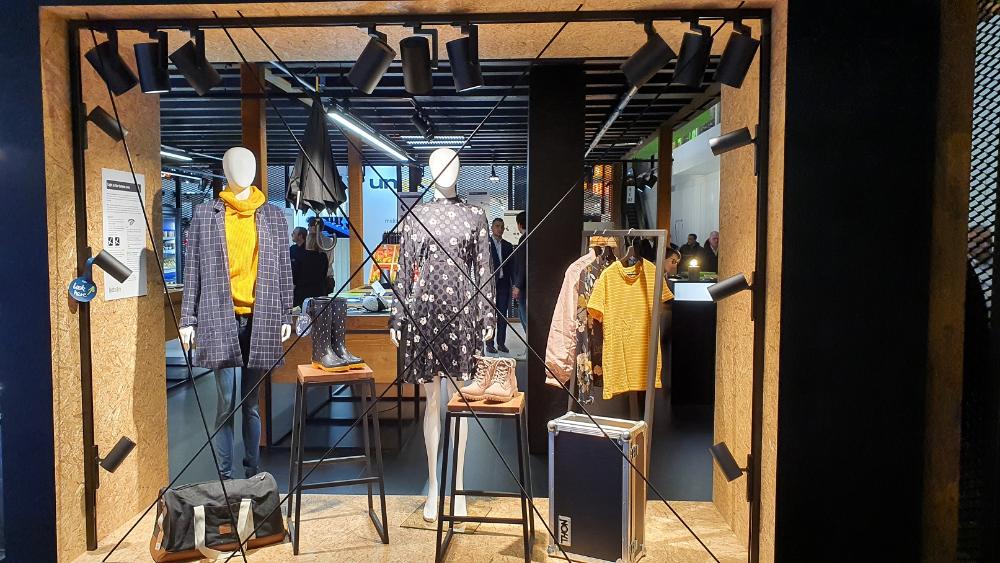 Top ten lighting trends for modern retail.
1. LEDs and special spectra. Obviously, they completely captured the market as light sources. And now the focus is not on the color rendering index and not on performance indicators, but on special spectra. This can be seen especially clearly in food retail, where almost every product category has its own spectrum. And in each of them there are several more types. Manufacturers of luminaires do not give any clear recommendations regarding spectra. It all depends on what design is in the store, and what the retailer wants to highlight with the help of these spectra.
2. Mobility. It implies the use of track systems and an easy process of replacing lamps, but not only accent ones, but also linear ones with optics and even design ones. Retail spaces are often transformed now, and the exhibition presented many solutions that allow you to move lamps, control them, quickly change the angle of illumination, replace modules with different color temperatures, remotely turn on and off lamps according to the scenario and sensors. A modern retail space should quickly transform for a specific task - selling seasonal offers, new products, sales, and light should help here, with its help it is easy to change a store.
3. Minimalism. There is a high demand for small-sized lamps. They take up less space, do not distract attention from the product and, at the same time, create magic - the light spreads out as if from nowhere, you do not see the light source, since it is hidden. For this direction, solutions have also been developed with a change in color temperature, illumination level and radiation angle.
4. Anti-glare, "soft light". Nowadays it is important for many retailers not only to choose a specific lighting for commercial equipment, but also to arrange the lamps so that they distribute the light evenly, without creating discomfort for buyers and sellers. Due to the very high competition, the greatest possible customer care is becoming another trend.
5. Directional light on the product, accent lighting. They try to arrange the lamps so that the light falls directly on the rack and does not illuminate the floor in the aisles. Various systems with optics and reflected light technology provide great possibilities for controlling light in retail spaces. Accent lamps allow you to draw the attention of customers to the product, for example, you can artificially create a zone of darkness and use accent light to highlight individual products or groups of them, like paintings on display in a museum. Accent is a favorite technique of jewelry and watch stores, but today it is also used in fashion retail.
6. Customization of fixtures. This is the revision of a mass product for a specific store. Manufacturers are increasingly combining a unique design with the versatility of a lighting fixture / equipment, using special light spectra for each product category. There are devices that emphasize the whiteness of things - clothes or shoes. Customization helps to "fall in love" with your product.
7. Dimming (dynamic control of light flux). The technology allows you to change the light temperature, lighting level, highlight / darken certain zones; create light dynamics in the store - smoothly turn on / off the light, increase the illumination level, create so-called dynamic light displays (advertising structures with automatically changing elements, presentation and display of goods).
8. Use of optics.
In the interior, high ceilings and large spaces are increasingly used, lamps are placed higher and higher, and not all the light reaches the product. Therefore, it is necessary to solve this problem. Optics come to the rescue, reflectors, which allow you to "collect" light and direct the light beam from a great height clearly to the product.
9. Video screens.
These modern technologies are also based on LEDs and can be an additional source of lighting, which should be combined with the design and the overall concept, the atmosphere of the sales area. The number of screens should be thought out, as well as the video sequence.
10. Integration of light into commercial and musical equipment. The trend is relatively new, but is gaining popularity in Europe, it began to develop thanks to the minimalist design of lamps and the fashion for minimalism in interiors in general. Allows retailers to get away with extra wires and connections.
Successful, modern lighting is one of the main factors for the success of a store: it attracts customers, which means that traffic increases and sales grow. The most successful and advanced technologies and lighting ...