Even 5-6 years ago it seemed that the era of huge shopping and entertainment centers that had begun had never ended. Projects became more and more large-scale, only Aviapark, Metropolis, Riviera and other mega-malls were opened one after another in Moscow. But today, their unshakable positions are shaken, some experts in the retail real estate market believe: in the United States, a sharp decline in consumer interest in malls has begun, which could affect Russia, and then in the coming years, the interest of buyers and tenants will switch to small format shopping centers and street retail. But no matter what the size of the shopping center, its tenants, who bring the main income - retail stores - need to work more competently with their windows and internal retail space in order to attract buyers and sell their goods. The administration of shopping centers needs to teach tenants the basics of visual merchandising, product presentation and window dressing, says Anna Balandina, SR expert in visual merchandising.
Anna Balandina
- owner of the visual communications agency VM Guru, market expert in visual merchandising and store design.
www.vmguru.ru
Trading retail is going through really hard times today, and you can't argue with objective data. Firstly, against offline - the growth of fashion-online trading in Russia in 2018-2019. According to RBC, only in 2018 the share of online shopping grew by 24%. Some consumers nevertheless go online, and there the fashion segment is one of the main growing and rapidly developing segments after consumer electronics, clothes, shoes and accessories are the second category of goods that are readily purchased on the Internet.
The second negative factor for offline trading is the trend for informed consumption: today's consumers, especially young ones, will prefer traveling and learning to buy fashionable goods. In addition, in Russia, due to the reduction in real cash incomes of the population after the crisis of 2014, from the consequences of which we have not recovered, the purchasing power of citizens has significantly decreased. In 2019, household incomes fell by 11,4%, according to RBC, while prices rose by more than 35%. The third negative factor is that the savings model of consumption is maintained and the life of durable goods has increased. If before the shoes were worn for 1-2 seasons, now 3-4 and even more.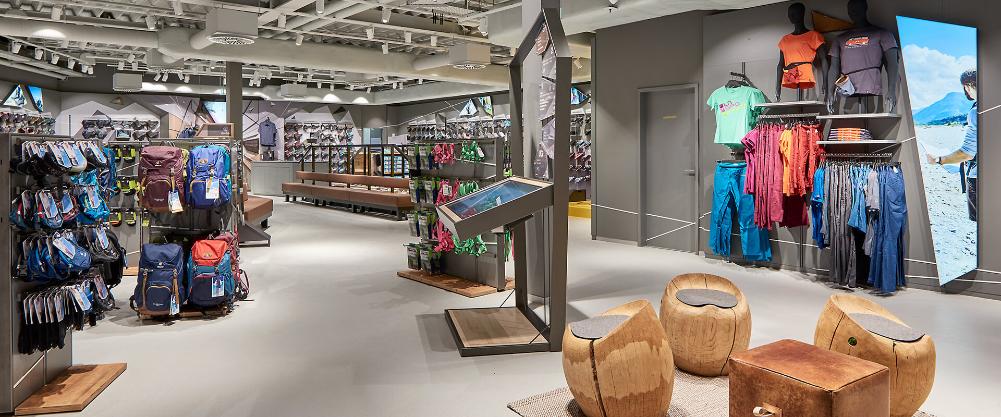 Shopping Center - Magnet
Modern shopping centers have become centers of attraction and relaxation, a magnet for people who go there not only for shopping, but also just to spend time. But people who come to the mall to recharge their emotions and have a meal do not always become visitors, and even more so shoppers (such traffic was even given the corresponding name - "spurious").
In order to attract and interest such visitors to the shopping center, the retailer must use the tools of visual merchandising (VM) and shopping design. We are experiencing a new stage in the development of shopping, when in order to compete with online, any store, especially a shopping center, must create emotions and impressions for visitors, interact interactively with them.
It is important to learn how to fall in love with the buyer in your brand, and for this you need to constantly interact with him - first of all, visually, because the new, young generation perceives information through pictures, through the most vivid, understandable visual language: store images, emotional, correctly decorated showcases selling light, the entrance area, which would drag the buyer into the store, and a commercial presentation of the goods. Here are the tools that positively affect traffic, to get in and buy something. Well, of course, it is necessary to fully work out all the trading space with the help of VM tools: create magnet zones inside the store, highlight presentation zones (stop-tables, podiums, etc.). And it is very important that you have a competitive product that cannot be bought online 30% cheaper (now young buyers are comparing prices for clothes and shoes online and offline).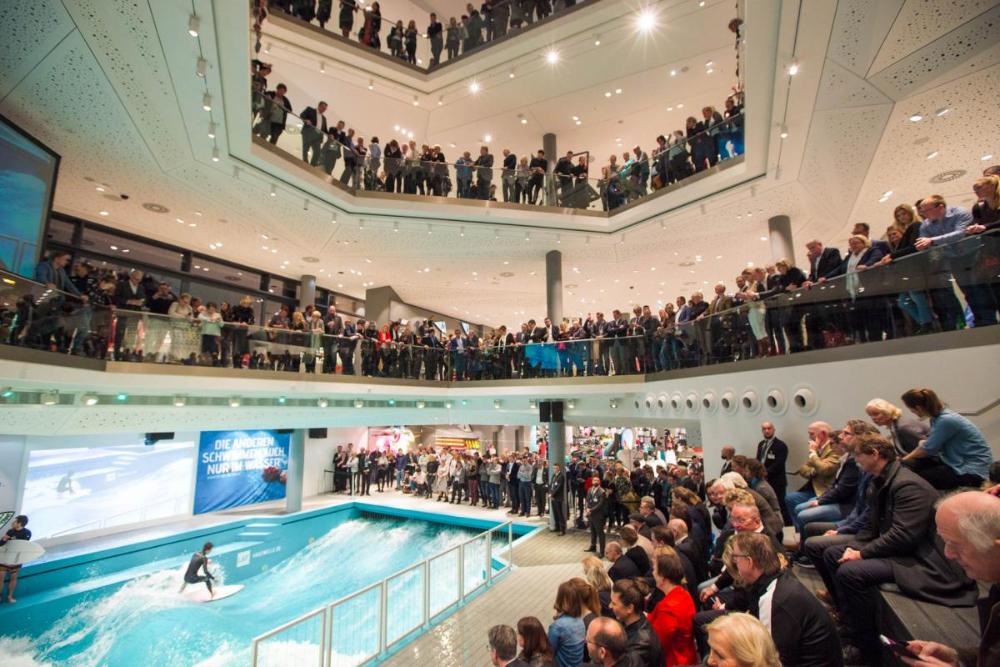 Teaching retailers the basics of VM and the profitability of a shopping center
Why should the management companies of the shopping and entertainment center train their tenants, in particular shoe stores, in the basics of VM, window dressing? Because this is the key to success, the effectiveness of the retail business, and therefore the profitability of the shopping center itself.
No matter how spectacular and attractive the shopping center itself - its retail space, food courts, entertainment for visitors - all the same, shops bring the main money of the shopping center. The modern lifestyle philosophy of shopping says: if shopping centers are not attractive to consumers, they will choose another shopping center where you can recharge with impressions and where the corresponding stores are, or go online for emotions, where there are games, series and other virtual entertainment.
Our experience with fashion brands, especially in regional shopping centers, shows that owners of small shops, small retail brands often just don't know how to make their outlet attractive and modern using VM. They never learned this from professionals, do not have system knowledge in the field of VM and showcase (and this is the real science that needs to be studied) and do not understand what to do in the current situation, so that the buyer goes to them, and how the visual frame for the brand. Or they see how strong brands are developing, what beautiful showcases, installations and presentations of goods they have, and try to copy everything, which for various reasons will fail. In general, it is a dead end, expensive and inefficient.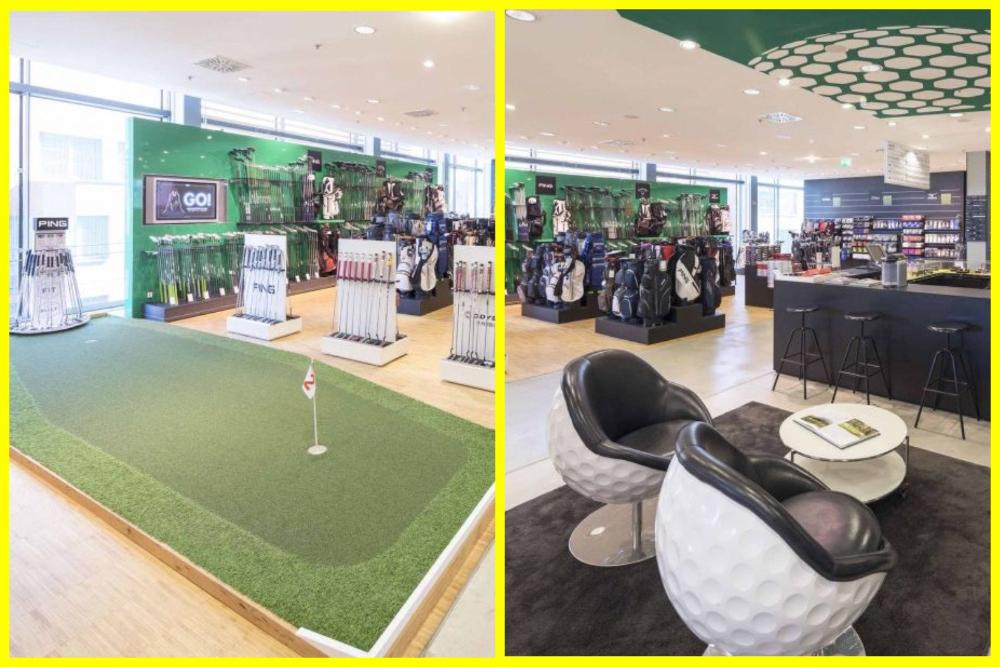 In order to create a shopping center, which would become a point of attraction in the city or in its area, of course, synergy is important - the joint work of the mall management and the tenant. The management of the shopping center, as an elder brother, should guide its tenants in the right direction, ask them the right vector of movement, train, because, again, today's customers come to a modern, interesting shopping center for emotions, but no matter how hard the shopping center tries to, if If there are unattractive stores that repel buyers, buyers will not return to such a shopping center. Not only large shopping centers, but also regional, district shopping centers should invest in the training of their tenants, because the cost of a 2-3-day group training is not commensurate with the effect that the management company / management of the shopping center will receive from this. Comprehensive training for tenants is also necessary in order to give them an impetus for development, and my experience confirms this.
Today, VM's marketing strategies and tools are changing very quickly, being developed under the rapidly changing trends of consumer preferences. In this regard, the design of stores adapts to the tastes of consumers, it is created taking into account the tastes of the target audience. Stores should update their design concepts every five to seven years, again, to please shoppers. And, of course, you need to competently and professionally arrange shop windows, entrance areas, seasonal collections, so that the goods are sold, and buyers come to you.
Even 5-6 years ago it seemed that the era of huge shopping and entertainment centers that had begun had never ended. Projects became more and more large-scale, only in Moscow opened one by one ...