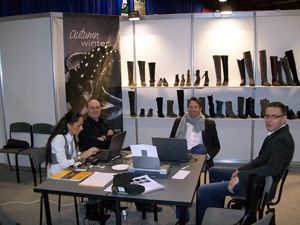 13.11.2010
6583
Accuracy and efficiency
Accuracy - this word can be used to describe the behavior of Russian buyers at the EURO SHOES PREMIERE COLLECTION presentation, which took place in February 2009 at the Sokolniki Exhibition and Convention Center. All its exhibitors agreed that orders were being made more carefully.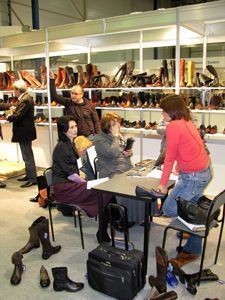 Fortunately, to a greater extent this did not affect their volume, but the structure. Sellers focused on orders for basic models, reducing the fashion category. And European suppliers were ready to change the assortment. As well as they were ready to make some concessions. Many companies took care of their clients in advance and prepared new proposals in the conditions of the crisis, which allow Russian buyers to optimize costs.
The wholesalers were pleased that Russian buyers finally became more interested in the general statistics of the brand's sales, took their assortment matrix and joint promotion of labels more seriously. And, in addition, so far none of the visitors to the presentation are going to refuse to work with European shoes because of the sharp depreciation of the ruble against the euro.
Speaking about the organization of the presentation, the participants noted that in Sokolniki all conditions were created for full-fledged work with orders. Exhibitors are sure that it was a well-designed business atmosphere that did not allow pessimistic forecasts to come true: there were more orders than skeptics expected.
In general, the project participants were satisfied: almost all the major European players gathered at the presentation. At EURO SHOES PREMIERE COLLECTION, shoe companies from Germany, Austria, Italy, Spain, Switzerland, Finland and the UK were represented. They brought more than 100 collections of the autumn-winter 2009 / 10 season, which in a few months will appear in Russian stores.
Nevertheless, experts in the shoe community today are increasingly talking about a possible shortage of shoes in the market, which will make itself felt next season. But there are predictions that this deficit will not last long, since the buyers' caution was partly unnecessary. Experts are convinced that the next presentation of EURO SHOES PREMIERE COLLECTION will be more fruitful, and the behavior of buyers during purchases less constrained and, as a result, the number and volume of orders will increase.
Accuracy - this word can be used to describe the behavior of Russian buyers at the presentation of EURO SHOES PREMIERE COLLECTION, which took place in February 2009 at the Sokolniki Exhibition and Convention Center. Everything…