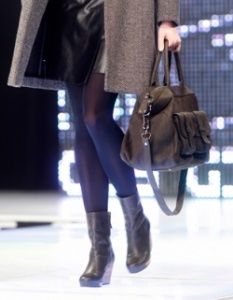 24.11.2010
7290
Statistics fixed optimism
40 countries. 1120 participants. 1750 collections. With these figures, the international exhibition GDS, held twice a year in Dusseldorf, closed in March. For three days it was visited by 29,50 thousand people to place orders for the season "autumn - winter 2010/2011".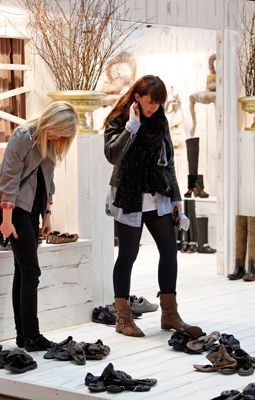 Describing the situation in the shoe industry, exhibition director Kirstin Deutelmozer stated: "GDS is a key indicator for the sector. Retailers made substantial gains from the long and cold winters. Stocks are exhausted, which means sellers need to make new ones by next winter, so the atmosphere at the exhibition was extremely working. "
The companies of the premium segment were also satisfied. Giancarlo Sonaloni, representing the Italian brand Roberto Botticelli, did not hide his joy: "After six years of absence, we returned to GDS, and we are happy. In September we will order a larger stand. "
The increase in space is also planned by the Italian company Manas. "GDS is simply a must for those who work with companies from Central and Northern Europe," said the representative of the company, Cleto Sagripanti, "we are meeting here with our key customers."
Every second visitor to the exhibition came from abroad. Most foreign buyers came from Benelux, France, Italy, the UK and Austria; 94% find their visit very successful.
Saturday was the day with the lowest attendance. Among the visitors were representatives of such large retail companies as SOK and Aleksi 13 (Finland), Jones Bootmaker and Office (UK), Humanic and Stiefelkonig (Austria), Apollon & Aphrodite (Norway), and Betsy Palmer and Shoebaloo (Netherlands).
The next GDS session will be held on 10 – 12 on September 2010.
40 countries. 1120 participants. 1750 collections. With such figures, the international exhibition GDS closed in March, which is held twice a year in ...