From February 26 to March 1, 2018, the professional exhibition of shoes, bags and accessories Euro Shoes Premiere Collection was held at the Sokolniki Exhibition and Convention Center. The event was attended by 209 Russian and foreign companies, within four days the exhibition was attended by 5 professional visitors. The main news of the completed exhibition is a significant increase in exhibitors from Turkey. Turkish brands were represented by a large area in pavilion 900. 4.1 companies brought their products to Moscow. The exposition of Turkish shoe companies was organized with the official support of the Aegean Exporters Association (EIB), and was attended by the Ambassador Extraordinary and Plenipotentiary of the Republic of Turkey to the Russian Federation, Hussein Dirioz. More good news: The Federation of Spanish Footwear Manufacturers (FICE) has recognized the Euro Shoes Premiere Collection as a strategically important partner for Spanish footwear companies, and since 35 has been the official representative of Spanish brands at our event.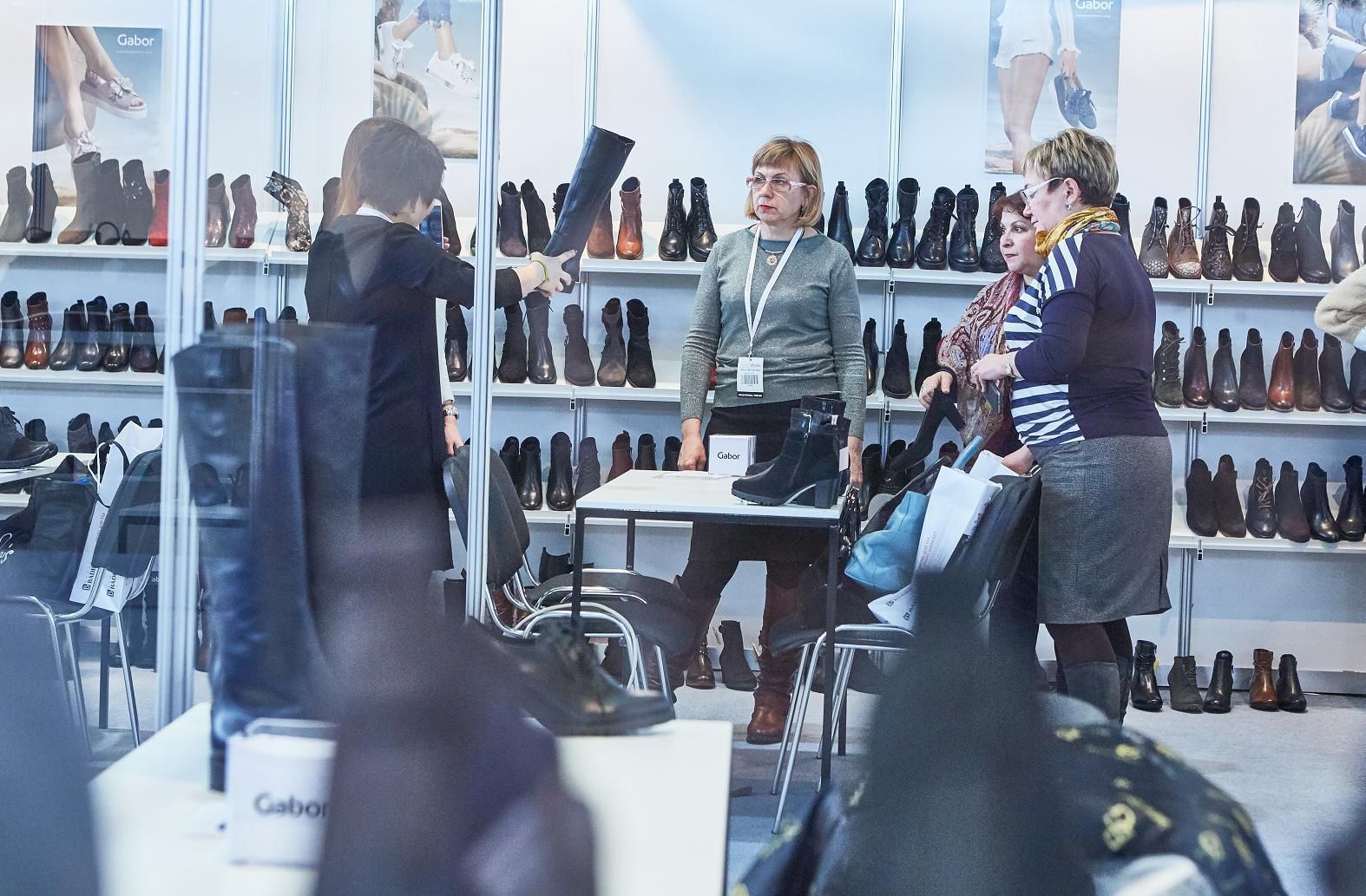 All the days of the exhibition, exhibitors and buyers worked a lot, business meetings and negotiations were held at the stands. It cannot be said that the activity of visitors has increased compared to previous years, the participating companies attribute this to a decrease in consumer demand and solvency of the population, which have been observed against the backdrop of the protracted economic crisis for more than a year. Another reason for the decline in activity of buyers and retail business owners, according to participants' representatives, is the difficult autumn-winter season of 2017 / 18: due to very warm autumn, lack of frost and snow in November and December in Moscow and other cities of the European part of the country, where it is usually quite cold and snowy at this time of year, there was no demand for winter collections until January 2018. Because of this, stores today have accumulated large remnants of winter models. As a result of all this, buyers, owners and managers of shoe stores began to more carefully approach the formation of orders, more meticulously and carefully choose models, colors and materials.
But there is plenty to choose from for buyers, at the February exhibition Euro Shoes, 209 footwear, bag and accessory companies from Germany, Italy, Spain, the Netherlands, Great Britain and France presented their products of the segments "medium", "medium +" and "premium" , Turkey, Finland, Poland, Slovenia, Israel, Austria, Switzerland, Portugal and others, as well as Russia. A lot of them this time were new brands, or "well-forgotten" old ones - companies that for some reason did not take part in 2016-2017 exhibitions.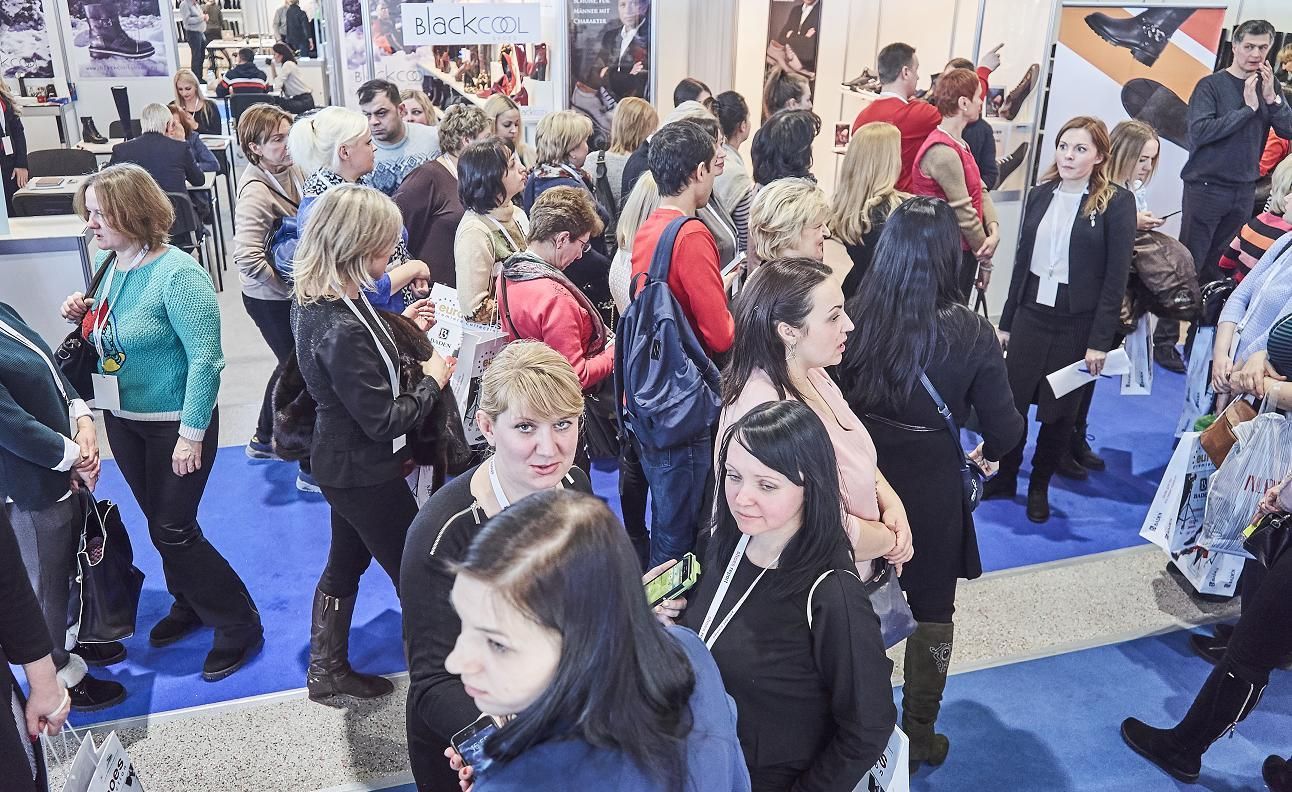 "In the hope of a revival of demand, European companies will return to the Russian market again," comments Anastasia Kornilyeva, director of the Euro Shoes Premiere Collection exhibition. Since the beginning of the 2017 year, there has been an increase in footwear imports to Russia and a revival of interest of foreign brands in the Russian market. In this regard, there is already a return to the exhibition of old exhibitors who have missed the last few seasons of Euro Shoes. So in February of 2018, Boxer (Greece), Mia Donna, Grisport, Beppy, Polking, Satorisan (Spain), Russian Vitacci (brand Basconi) and Franco returned.
Anastasia Kornilyeva's words about a new surge of interest in the Russian market confirm the visit to the exhibition of top management representatives of GEOX spa (Italy) headquarters for retail and distribution, as well as Imanola, director of marketing and international business development of the Federation of Spanish Shoe Manufacturers (FICE) Martinez Gomez. "Of course, the Euro Shoes exhibition deserves attention, as it is held on dates convenient for Russian buyers, it has already formed its own target audience, its backbone of visitors. This exhibition has been recognized as a strategic partner of FICE, and we will develop cooperation, "Imanol Martinez Gomez commented on his visit to the exhibition. - Spanish brands that have long been known and loved in Russia - Picolinos, Hispanitas, 24h, XTi and others - are traditionally represented on Euro Shoes, but in Spain there are many companies, large and not so big, that would also like to try to enter the Russian market . At our headquarters in Madrid, there are requests from at least 5-7 Spanish companies who are waiting for more information from us about the Euro Shoes exhibition and the advisability of their participation in this event in August 2018. "
Representatives of the management of GEOX, a long-standing and regular participant in Euro Shoes, said that "Russia is a fairly capacious market for GEOX, which has great potential." The Russian market remains strategically important for the Italian premium brand, which is confirmed, for example, by the opening on March 3 in Moscow of the world's first GEOX Kids store, where children and teenagers are represented. Currently, this is the only GEOX store in the world for children, and it appeared in Russia. "For us, the Russian market is strategically important, as it is the most dynamic and fastest growing in the world for our brand, and we will continue to invest in marketing, the product itself, retail and distribution in Russia. By the way, the period of the economic crisis here turned out to be a fantastic opportunity for us to strengthen our positions, and we used it, "representatives of GEOX say.
"At the February Euro Shoes Premiere Collection exhibition, we saw many new brands - Pitilos, OOG Generation, Run Lifewear, Nordikas (Spain), Caterpillar, Skechers, Steve Madden, Viadelle Ville, Dolomite, Rylko (Poland), Manz, Divino, Ortopedia, La Biali, URRAA, Fjolla Shoes, as well as the Turkish brands of the Izmir Manufacturers Association, continues Anastasia Kornilieva. - 35 companies from Turkey took part in the exhibition, which were presented by a large collective stand. The interest of Turkish shoe makers in the Russian market has always been high. Unfortunately, political and economic circumstances have been a definite barrier to the active participation of Turkish companies in the exhibition in recent years, but today we see that they want to actively develop business ties with Russian entrepreneurs, are inclined to dialogue and are looking for new partners in different Russian regions. At present, relations between Russia and Turkey have stabilized, and now nothing prevents the development of trade and economic ties between the two countries. As soon as the opportunity presented itself, shoe manufacturers from Turkey chose one of the most professional Russian exhibition venues, the Euro Shoes exhibition, for their debut in Russia. "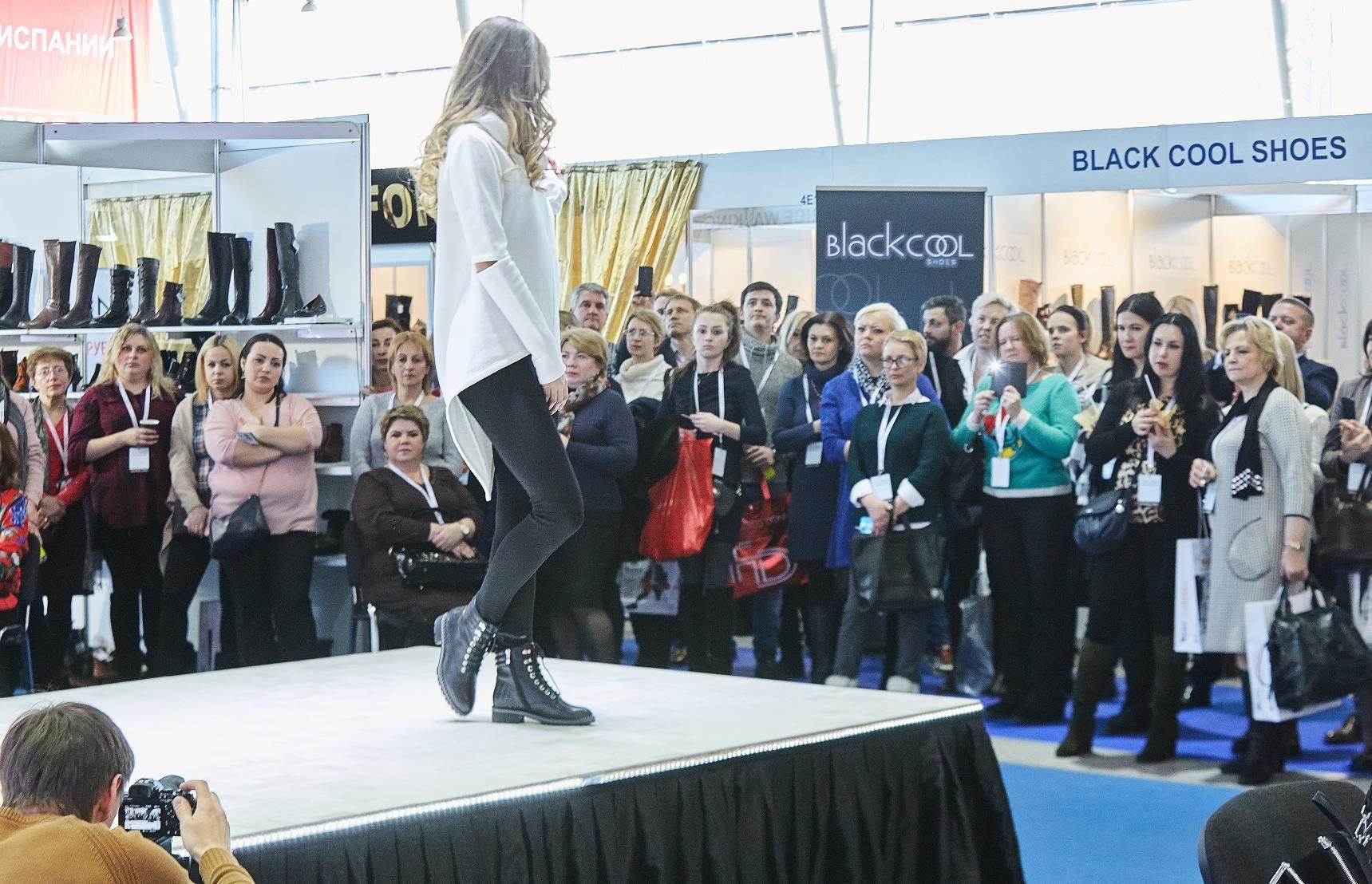 According to the Turkish ambassador to Russia, Mr. Hussein Dirioz, who visited the Euro Shoes exhibition on the occasion of the opening of the national stand of shoe enterprises in Turkey, "Russian-Turkish relations are on the rise, this is especially noticeable in terms of developing business relations. Our goal for the current and next years is to return to previous indicators of trade between Russia and Turkey - 38 billion dollars, and as the heads of our countries determined, and in the future - to achieve a turnover of 100 billion dollars. " The ambassador noted that in 2017, trade between our countries grew by 40%, reaching 22 billion. The shoe industry is among the ten strategically important sectors of the Turkish economy, about half of the shoe production is exported. The Turkish government supports national companies operating and planning to enter foreign markets, offsetting a substantial part of the costs of participating in international exhibitions.
Representatives of the Aegean Manufacturers Association (EIB) spoke very positively about the participation of their companies in Euro Shoes. On the last day, a meeting was held between the organizers of the exhibition and representatives of the EIB, at which the participation of Turkish companies in the next Euro Shoes in August 2018 was discussed. Turkish manufacturers plan to participate in the same composition, and there will be even more brands, including those not yet represented on the Russian market (mainly women's shoes of the "medium +" segment).
Euro Shoes visitors from Russia and Belarus showed great interest in the products of Turkish companies, especially new ones, as well as other newcomers. So, for example, Spanish companies participating for the first time in the exhibition - Nordikas (slippers), LODI, Gadea - presented interesting collections of high-quality natural materials. They also announced that they plan to participate in the August Euro Shoes.
In February, the Polish brand Rylko, which introduced men's and women's shoes, first participated in Euro Shoes. This is a family business, which has been around for half a century, all collections are made in Poland (a feature of the brand is the presence of half sizes). According to Daniel Korjak, Export Manager for Rylko, the company expects to find franchised partners for the development of branded retail in Russia. "We already work with Ukraine and Belarus, in Minsk, for example, they know the Rylko brand well, thanks to the fact that we have a partner in Belarus who has taken up the development of our company network and has already opened 6 stores. I would like the brand to have the same development in Moscow, St. Petersburg and other Russian cities, "says Daniel Korjak. In Poland, Rylko branded retail has more than 120 stores, and the first brand store in Russia is open in the Kaliningrad region.
On the second and third days of the exhibition, a busy business program was held in the conference hall. The speakers - well-known, respected experts in the fashion industry - told the audience how to effectively operate a shoe store in the current difficult conditions, competently using new visual merchandising tools, an omnichannel sales model (offline and online), viral marketing and various services for customers. Experts in the field of logistics and interaction with regulatory customs authorities made presentations on the topic of shoe marking in the 2018 year.

Opinion of the participant of the exhibition Euro Shoes Premiere Collection
Valery Popov, Head of Sales Department, Klondike (distributor of IGI & Co, Democrata, Kildare brands in Russia):

"Expectation and hope. In our opinion, these are two feelings, two trends that were felt at the ended Euro Shoes exhibition. Exhibitors were waiting for visitors and hoping for new orders; visitors were waiting for good collections and hoped to sell them profitably in the future; logistics companies frightened importers with responsibility for gray schemes and shoe chipping, but waited for as many customers as possible and hoped to earn at least something; Russians were waiting for the presidential election and hoping for a better life; nature was waiting for spring, women were waiting for love and hoped to meet her this spring ...
The exhibition was not crowded, but working and fruitful. Visitors who spent time and money on the trip to Moscow demanded careful attention. Exhibitors who presented collections in demand, voiced an acceptable commercial offer and provided excellent service, received customers and orders. Those exhibitors who did not give this complex received a wonderful spring mood thanks to the excellent service of the Euro Shoes organizers, who offered a useful, relevant business program. In general, in my opinion, everyone was satisfied ".
From February 26 to March 1, 2018, a professional exhibition of shoes, bags and accessories Euro Shoes Premiere was held at Sokolniki Exhibition and Convention Center ...