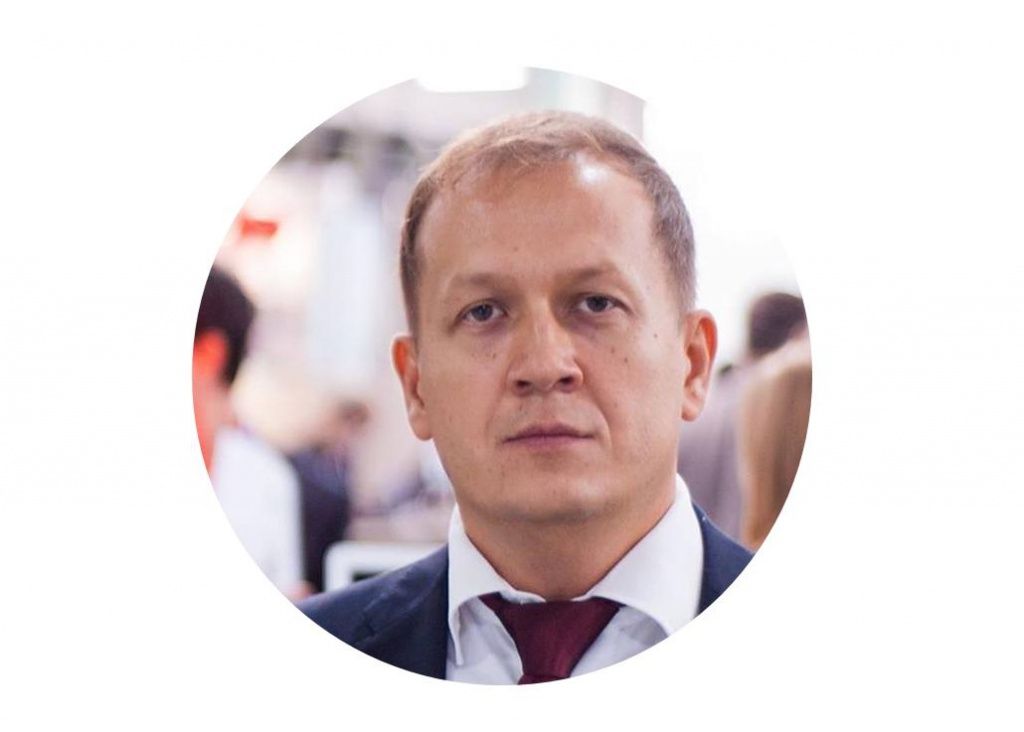 Vladimir Viktorovich Thurman - Leading expert on the commercialization of innovations in R.F. The main one for the adjustment from competitors. Author of the only step-by-step methodology in Russia and the CIS for developing a Unique Trade Proposal and bringing a business into an unrivaled space. Scientific director of NP "Resource Center for Business Development".
We should start with the statement, shocking to many: that an existing shoe store is not a business at all, just as a shoe factory is not a business. In this case, business is a process that makes money. A process that results in solving problems of a sufficiently large number of people. When the market is in certain price categories (be it the premium segment, middle segment or economy segment) a certain number of boutiques, shoe stores with a similar assortment, with various options for shoe models, but at the same time they are no different from each other - it is this situation that should be called crisis. And not a double increase in purchase prices and an increase in the dollar rate to 60 rubles! And this crisis situation has now become obvious: previously, the store's dislocation at the intersection of customer flows saved the day. Nowadays, neither a particularly well-promoted international brand, nor a unique location, nor even the cost per unit of production are the competitive advantage that ensures a company's stable position in the market. Now, if we return to the correct definition of business, namely: business is a process of solving the problems of a large number of people for money, then we need to answer the question, who is really your client and what problem does your product solve.
1. Solving specific problems of the buyer. Different categories of customers have different types of problems: for some, this is buying shoes for a thousand rubles (which is really a big problem, they still have to go through at least a season); and someone is buying shoes for status - that's another problem. But in fact, even these different categories of customers have something that really interests them. An interesting fact: the human foot contains more than 70 thousand nerve endings. That is, this is a zone of great impact of acupuncture points. The human foot secretes about 1 cup of sweat, this is just information for consideration. Both human health and the shape of the foot depend on the quality of the shoe, on its conductivity, design features. Have you ever seen girls especially when buying the wrong shoes get a spur? It grows on the heel, looks awful and is cleaned only by surgery. Why is this happening? This is not a disease, it's the wrong shoes. And from her all these bumps, corns on her legs and so on, especially when it comes to women's shoes. Why is this happening? Not even because they are the wrong shoes, but the point is that the sales assistant must be an expert. And in most situations, of course, the experts are more business owners, and the large shoe business continues to be a family business. Entrepreneurs who are seriously engaged in their business, go to order themselves, because it is impossible to entrust the order of the collection to the buyer.
How to make an offer that is impossible to refuse? You can consider different options for leadership - in terms of costs, production, marketing, etc. But the most important thing is to tell people how you love your work, what you do for its prosperity. And this is marketing, when a person with a turnover of one and a half billion (he does not need to work), travels and inspects every couple, which he will then purchase. This is value in itself.
2. Trained staff. The staff is organized extremely ineffectively, because they are taught to actively sell, they are taught to "push", to smile through force. But in fact, all over the world, in Europe, a long time ago, for more than 20 years, so-called consulting or expert sales, sales based on the provision of high-quality information, came. This can also be our value - the ability to explain, not only with the help of media, with the help of advertising (and we know that during the crisis, the advertising budget is reduced in many organizations), but also in our own words, simply tell a person on what basis a specific buying decision can be the best one. A person himself will make a decision, he will buy himself, if he knows everything and understands how the process takes place, including the selection of a collection. Expert information is also important. Let's say a person has a leg disease, a disease of the musculoskeletal system. Choosing the right footwear is crucial in this case, so we significantly expand the range. That is, when we are forced to sell the same shoes at a higher price. For example, I have Armani boots, I bought them for a thousand dollars when I was still a student, it was too much for me. Of course, they already have some defects, but they can hold out for so many years! I don't remember exactly, it's already 10 years or 12 years, but these are amazing boots.
People are buying. Could I afford it then? No, I could not. Why did I buy it? Because the sales assistant in the store where I planned to make the purchase, I not only liked it, she also explained everything to me. And it depends on the strategy of the business itself. If you work out in the economy segment, you are interested in selling products more often, that is, you are not ready to extend the quality. But then you should create a feeling of happiness with the client, because in the economy segment you can buy not one pair of shoes per season, but three pairs and not worry about the fact that these shoes can fly apart in a couple of years. And in any case, it is important to provide the person with value, to provide the person with information about what is the best solution for him. No matter how much money he goes into the store, we know that shoes are that part of the wardrobe that is never saved and cannot be dispensed with.
Crisis resistant promotion systems
I will give a concrete example. Take the shopping center and the shops operating in it. They usually work with an existing client stream. That is, to compete globally with strong competitors, for example, singleunit, a single store or several stores is very difficult. Right now the crisis, we just see, 900 restaurants are closing down in Moscow, 900! Are these people really amateurs? Not! These are people who also thought that they knew how to do restaurant business. So why do they close? And because the restaurant is also not a business.
A properly organized process that needs to be controlled is the task of the management, the manager himself. Therefore, these restaurateurs are some other people? Weren't they amateurs? 900 people? This is a global industry, an industry. In Moscow 900, in Saratov 50 were put up for sale. This is crazy. There may be only 150 of them ... So what did they do wrong?
1. Analyze your work and admit mistakes. Russian business is sick and sick seriously. I am sick of my misunderstanding that buying shoes, bringing shoes and putting shoes in a mall is not a business. You can't just wait for people to come and buy.
2. Get started with your customer base. It needs to be properly segmented and upgraded. Every person who enters your boutique should be automatically entered into your database. A dedicated process must be developed. How to attract a customer to a shopping center? How can one small boutique solve the customer traffic problem? Absolutely not, so you need to work with the existing flow of clients. You should have many reasons for constant contact with the customer: a new mailing list, a new brochure, new tips, a private show, a partner event inside a boutique, a tea party for regular customers, a kids club ... how many events can be organized with minimal investment, working only with your existing one customer base! People love to gossip, this is a well-known truth to which they have stopped paying attention, but in vain. They say that a satisfied customer tells three, and a dissatisfied one - ten. Three people is a good plus for the store! Especially if a satisfied customer says something that really impressed him.
3. Work with an existing client stream. Even with the client who comes to the boutique simply because he has 15 minutes free before the session at Cinema Park. But he's not a casual customer! He did not go to fast food and not to a nearby music store, but to ours he looked, he went to look at his shoes, which means that at least he will look after something. What does a person get at the exit? Nothing. And should? At least a brochure about the company. At least - an offer to come within the next ten days and take advantage of a special offer. At least two flyers for a friend and for a girlfriend and you will receive a special promo code, a movie ticket - and at once one bystander turns into three points of sale.
4. Organize partnership alliances. The correct organization of this process is to attract a client. For example, you can make a partner event with a medical center. People come to buy shoes as prescribed by the doctor of this center and receive a special coupon, a certificate for a preventive examination at the medical center. I can already see someone say, "We've done all this before." Nothing like that, you have never done it. The most you did was put these stacks of flyers at the checkout counter, somewhere on the notice board they hung a pack of leaflets, and another cleaning lady threw them into the trash can. It is important not only to think over all the actions and build all the processes, but also to control them.
5. Track changes in customer demand. As practice shows, the assortment needs to be changed during the crisis, but in terms of changing consumer preferences. Crisis is a psychological concept, not a physical one. On the contrary, you need to mobilize and take action, because competitors will do the same. This means that they will reduce advertising costs, they will reduce the payroll, they will change the range in the direction of the economy segment. Therefore, one must remain calm and understand that demand never stops for this part of our wardrobe. If you initially organized the process of attracting customers, collecting contact information and working with a database, studying preferences, affiliate traffic, then you received zero advertising costs. If after that you built a system of repeated contacts with this client, then you will have no problems attracting new customers.
The crisis is not durable, and now it is important to launch the so-called upward cycle of business development, which means that you need to first of all decide on the very main goal. The main goal is what you do for your clients. Unfortunately, the level of understanding of our entrepreneurs is really far from this. What are they doing? They make money for themselves. We have to solve problems. And this is called strategic competitive advantage. Strategic competitive advantage is uniqueness. That is, to become the best boutique in the city, the best boutique in the area, the best store in the center. This in itself a desire should be - to become the best in what you do, the best in every issue that you decide. And after that, start perceiving yourself as the center for solving the problems that the client faces, because the client may have a large number of problems. If you invite, say, a professional medical specialist to see you, can you imagine how pleasant the client will be and how many times will the sales increase? Or if you invite a professional stylist or professional designer to customize shoes for your client in your store. Sales increase 4 times, average check 4 times, 4 times. It seems to me that your specialist should live there. You have to take him to the state. Why don't you do this, why such inertia of thinking? It's all about misunderstanding. Businessmen think that I bought boots, sold boots - this is a business. This is not a business. This is "lavishness". Business is when we create great value. And a non-competitive business is when the value you bring to the world for your customers is greater than the value of any of your competitors. This is what non-competitive business is.
Vladimir Viktorovich Thurman - leading expert on the commercialization of innovations in RF Chief on the competition from competitors. The author of the only step-by-step methodology for developing a Unique ...