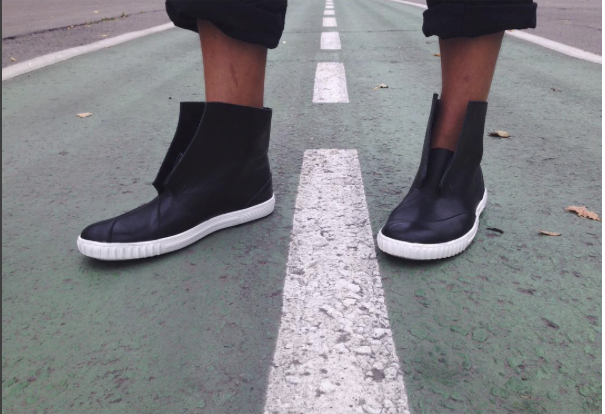 16.09.2015
18467
Instagram account as an alternative to the online store
The social network Instagram is not just one of the most effective platforms for promoting a shoe brand. As the experience of some Russian brands shows, it can become a worthy alternative to a full-fledged online store.
Despite the popularity and the huge number of models of women's and men's handmade shoes, the Moscow shoe "55 Workshop" still does not have a website or a store. All sales are conducted on Instagram, which replaces a showcase with bright attractive photos and all the information the buyer needs. Communication about fitting, buying and delivery takes place on whatsapp, viber, phone and email.
No less successfully sell designer brands Pirosmani, VOID Shoes, Afour Footwear through Instagram. But for them this is not the main sales channel, but rather an opportunity to speed up the sales process, establish communication and expand the number of customers who are too lazy or uncomfortable to go offline shopping in search of a new pair of shoes.
According to the Pew Research Center, Instagram's core audience is young people between the ages of 18 and 29 years, 57% of which check their account at least once a day, and 35% do it several times a day. At the same time, they demonstrate a high involvement in interaction with each other and with brands, and often make purchasing decisions under the influence of effective photos and positive feedback from other subscribers.
Hashtags help you find shoe brand accounts on Instagram. According to a study by marketing company TrackMaven, 4-5 hashtags under the photo are enough to attract buyers. The growth of new subscribers and user activity is also stimulated by contests for which valuable prizes are offered for victory. Instagram users will also be more likely to subscribe to a brand or store account if they are promised bonuses. But do not give out discounts just like that. It is better to exchange them for comments, reviews and reposts. And you need to remember: the most important thing on Instagram is the photos. The brighter, more attractive and better they will be, the more subscribers, which means you can get buyers.
The social network Instagram is not just one of the most effective platforms for promoting a shoe brand.