19.06.2020
13288
How is changing the content of the fashion brand in social networks
In this article, we will not talk about obvious things: a turn on online sales, cost reduction, support for staff and ourselves. A lot has already been written about this, and every second article continues to be published. Expert SR Elena Vinogradova shares her observations and ideas on the work of a retail store of shoes and accessories on social networks.
Elena Vinogradova
- Expert in sales and purchases in the fashion business. The author of a business blog for clothing, footwear and accessories stores on Instagram - @ fashion.business.blog.
www.instagram.com/fashion.business.blog
So, right to the point:
If your offline store is closed and you don't have a website, then social networks, primarily Instagram, is one of the main channels to stay in touch with your customers and sell.
If your offline store is closed and you have a website, then social networks are the channel that will help bring additional traffic to your website and "warm up" the audience.
If your store is closed, there is no site and there is still no Instagram profile - It's not too late to start. Start and be ahead after.
These are the three main situations in which stores find themselves.
But, regardless of the situation in which you are currently in terms of the availability of different sales channels - online and offline, your main asset is your customers. It is very important to be in touch with your audience.
If the store does not work, start communication with your existing or potential subscribers on social networks. The main task is to engage the current target audience in communication and attract a new one to future purchases.
And the goal of such communications is more long-term than just selling here and now. This is an opportunity to keep your company in the field of view of the client, together get out of the crisis and return to the market with your audience.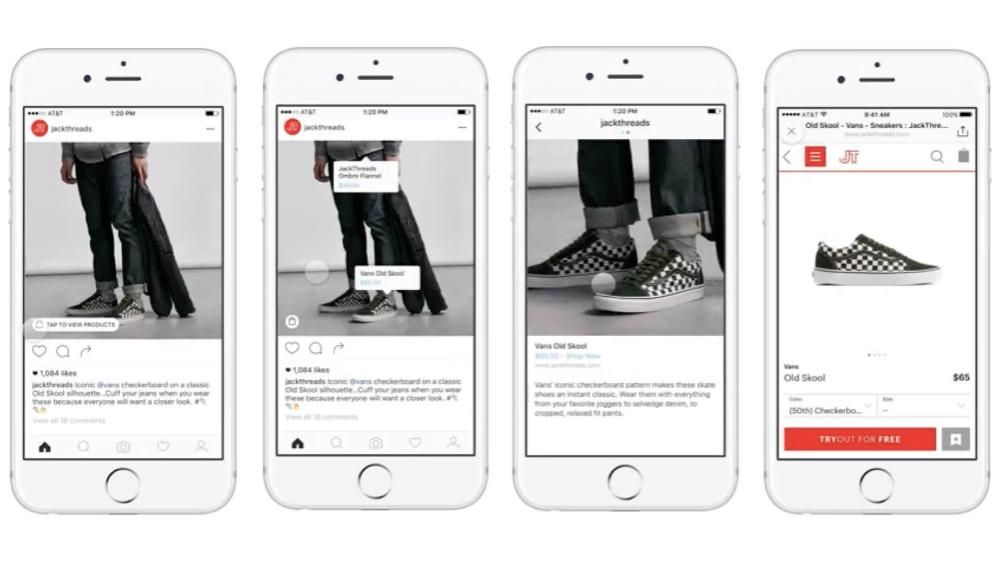 Key points:
Regular content. First of all, stories. They should be every day, in video format (required) and photo. If you can't post posts every day, then stories should be constant. Distribute information throughout the day to keep your audience interested, post content, for example, 3-4 times, not just in the morning.
Different types of communication - not only the already mentioned posts and stories, but also live broadcasts, and IGTV, communication in the comments and in Yandex.Direct.
Collaborations that will be of interest to your target audience. If you focus only on yourself - this is a less winning strategy now, it's time to unite and actively network.
Personal brand. The time has come for him a long time ago, but today without this it will be many times more difficult to survive. We buy not from companies, but from people - from those whom we follow, whom we fall in love with, whom we want to follow. If the company profile does not have you as the owner, if you do not have your personal profile, if you hide your team, you lose to those who are open and not afraid to show a "face". Act, they will remember only you.
All your content is marketing. Each communication with a client, whether entertaining, informational or useful, ultimately leads to a sale.
Expanding the boundaries. If you sell shoes, this does not mean that in your profile you should only talk about shoes. Content is a reflection of the interests of your target audience, and they are not limited only to boots and sneakers.
Sincerity and professionalism. Broadcast them not only at your personal level, as the owner of the business, but also at the level of your team - those people who communicate with customers
Ideas for content on social networks:
involve buyers in the history of the company through the backstage: tell us how you started, how many years you have been in the market, how many crises you have gone through, show key employees of different levels and let them tell you why they chose your company, what they love in their work;
shape public opinion: tell us how you help those who are now even more difficult than you. Support charity projects, even at the information level, if there are no other resources. The call to do a good deed is also a noble cause. Today we will remember the leaders giving and tuning people to the ability to give;
be useful, entertain and develop your customers, help brighten up everyday life. For example, if you are selling a children's assortment or your customers have children, invite the actor to read the bedtime story to the children live;
take an interest in the opinion of your target audience, ask questions, conduct quizzes, ask to evaluate models from your collection, give advice;
hold contests, give gifts more often, encourage the audience to be active (mechanics can be different - from comments, invitations of friends and reposts to more creative conditions) and give models from your collection for this, or purchase certificates in your store;
use affiliate marketing: invite stylists to do reviews from a closed store, if you have access to it and have an online store and delivery, invite indirect competitors, create images, share the usefulness of creating a personal collection;
share your usefulness: carry out revisions of the wardrobe, talk about how to properly care for and keep shoes, how to organize the space of the wardrobe room, how to buy online;
attract custom content: reviews (text, photos, videos), interviews with your clients, mini-films about them, filming of your clients in photo shoots;
attract the content of your brands - see what they publish on social networks, request photos and videos, invite designers and representatives of your suppliers to live broadcasts;
add variety to your clients 'leisure: tell us what to do at home, invite a fitness trainer to exercise, a chef to prepare a delicious and beautiful dish live, an artist to conduct an online painting / drawing lesson for children and parents, a psychologist - talk about how to save a resource and a comfortable environment in the family in isolation;
be creative: recently, one of my clients, the owner of a chain of shoe stores, sent me an invitation to live. It turned out that the employees came up with the "Shop on the couch" format and sold shoes and bags online several times a week live from a closed store: they chose a charming seller who stands in front of the camera, takes alternately prepared model lots and makes a short but vivid presentation to the camera, voicing characteristics-benefits-advantages, price and lot number. Live buyers book and buy the models they like. It is very easy! No additional costs are required, except for those already available for staff.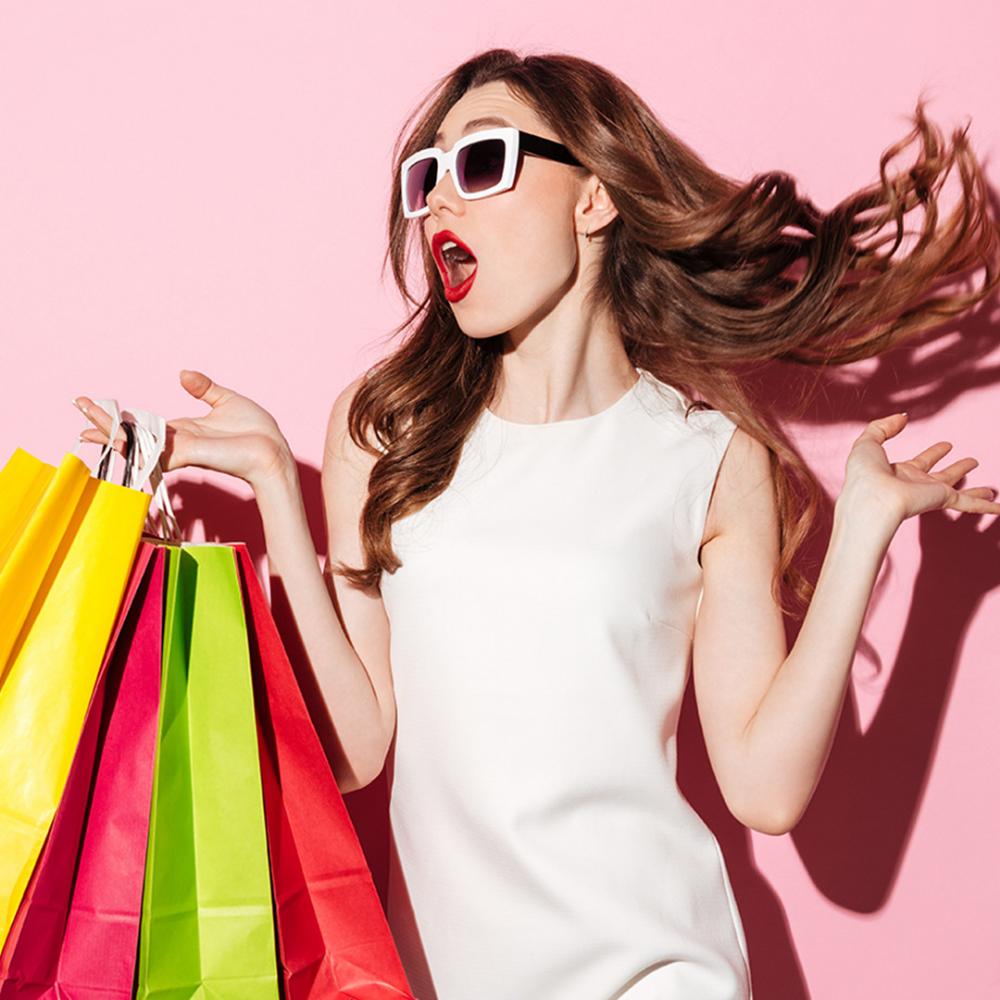 In summary: Be active and creative, engage buyers in the atmosphere of a brand or a store, communicate, talk about the collection, about yourself and employees, give tasks, organize contests, entertain and develop, support - be near!
Yes, business is now very difficult, but for ordinary people - your customers - too. They want love, attention, care and participation, warmth. Everything will end, and if you go through this period with them, they will remain with you afterwards. Your customers are your asset. If you focus on them, then no crises are not afraid of you.

If you want to learn more about how to sell on social networks, and not just spend time on photos and videos, Elena Vinogradova invites you to her 2-hour online lesson "Fashion store Instagram". For the readers of the magazine, the "Shoes Report" promotional code is in effect, giving special training conditions and a bonus - a checklist for auditing your Instagram profile with 70 points. Details in Direct on Instgram - @ fashion.business.blog.
In this article, we will not talk about obvious things: a turn on online sales, cost reduction, support for staff and ourselves. A lot has already been written about this, and continues to come out ...
Editorial Office Shoes Report