The topic of filling a commercial profile, it would seem, has already been studied far and wide. At the same time, there are a lot of faceless, similar and boring accounts in the online space. Accidentally getting to such pages, you quickly scroll through them, and if you suddenly subscribe, then unsubscribing in the shortest possible time is inevitable. In this article, SR expert Elena Vinogradova decided to move away from theory and share practical cases that she liked from a professional and consumer point of view.

Elena Vinogradova
- an expert in sales and purchases in the fashion business. Author of a business blog for clothing, footwear and accessories stores.
https://t.me/fashionbusinessblog
https://youtu.be/ITZYQCURGGs
The first and most important thing for a fashion brand now is User Generated Content (UGC). Let's divide it into several categories:
1. Storytelling
Recently I was hooked by an idea from the flower shop @ cvetochny.ru. ⠀⠀⠀
Founder Natalia shared her story of meeting her husband in her profile, and in stories she asked everyone to share their stories of happy meetings. As a result, the store kept a diary of amazing stories with a happy ending for almost two weeks ahead of February 14, publishing each one in a separate post.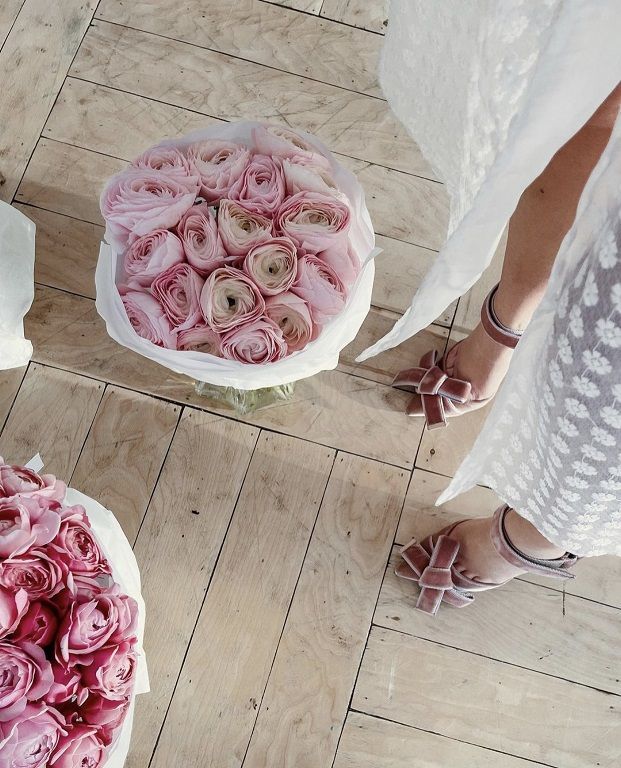 Each post has a structure: an ending with the names of the characters, the date of acquaintance and marriage, information about the children, if they have appeared during this time.
It was very touching, sincere, really simple and very much in the theme of the holiday - Valentine's Day.
Since we are considering this example as a business case, the following is also important: in addition to the obviously inspiring UG content, it works to promote the product.
Let's use the same example to analyze what exactly the store was doing:
Each post is illustrated with a photo or atmospheric video from its range.
At the end of the post, after the story of acquaintance and a happy ending, there was always a neat selling ending: a short description of what is in the photo and the price. For example: "A gift for February 14: a bouquet of 51 scarlet roses 10 rubles and a bunch of 000 balloons-hearts - 20 rubles."
In fact, customer stories - completely different thematically - are an endless source of ideas for content, a way to increase audience engagement and loyalty. As well as a proposal from the store's assortment that complements such stories, which is appropriate in the given circumstances.
At a shoe and accessories store, this can be:
gift ideas for her / him;
special promotions and conditions for buying for couples;
certificates and gifts.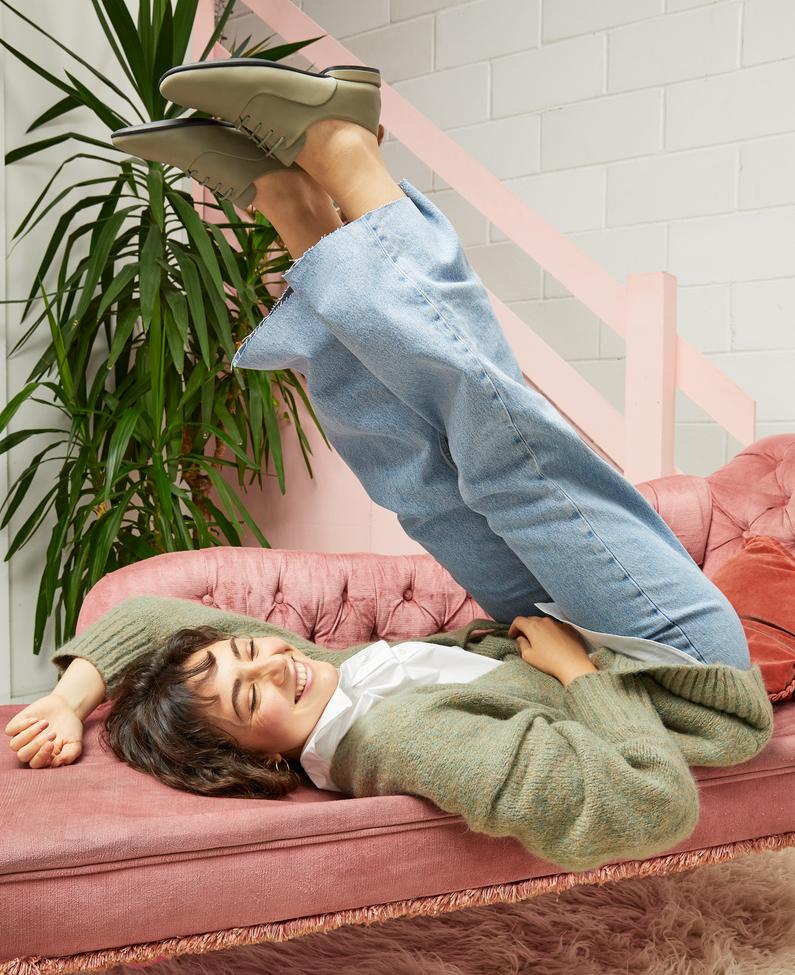 This is a great way to sell beautifully and very naturally, easily.
Now let's shift the idea for a shoe store to another holiday, for example, on International Women's Day - March 8th. It has already passed, but it will definitely be next year. And, by the way, in the fall (this year on November 28) there will still be Mother's Day.
You can ask your clients to talk about their mothers and grandmothers. And it's best to first publish an example of such a story told by the owner or company owner so that the audience can easily jump in and follow you.
And at the end of the post and as an illustration to it, offer gifts for mothers and grandmothers from your assortment: bags, shoes, stoles, hats, certificates.
You can go further and make the authors of the stories separate terms of purchase or provide special services, for example: home delivery of a gift, a bouquet of flowers or a beautiful author's postcard, or electronic. The budget for these expenses can be very different, this is not the main thing.
The variety of custom storytelling ideas is endless. You can be tied to dates and events, or you can come up with ideas for no reason. For example, with a wedding shoe capsule, it is appropriate to ask the audience to share wedding photos or offer to talk about a honeymoon trip - already happened or desired.
People love to talk about themselves and read the real stories of others, why not apply this to your business ?!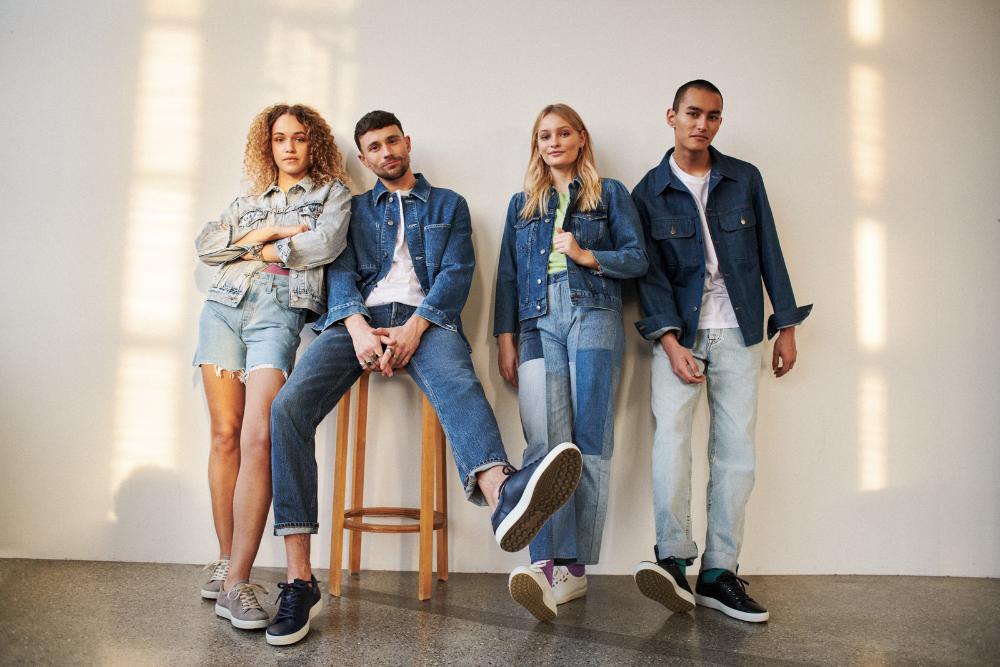 2. Custom photo and video content
Everything seems to be obvious here:
We ask customers to share their purchases, images in our models, marking our profile in stories or posts.
We create hashtags, building a community of our customers and encouraging them to become a part of your world. As, for example, Rendez-vous does, uniting customers under the rdv_people tag, or 12storeez, using the # 12friendz tag.
We regularly check the content under hashtags and use it in our feed.
We can give something in exchange for a mark, encouraging clients to take pictures and celebrate us, or we can create a community in which clients will strive to get themselves out of the desire to be involved in the world of style, taste, beauty and the values ​​they share.
Now let's move on to a variant of such content, which is actively gaining momentum, but is not yet very common.
The COS brand began to use full-size photos of images from Instagram customers in the product card on the site. Previously, H&M did it, but in small preview-format pictures, but here is a different presentation, more serious. Perhaps in the not too distant future, we will also see "entry" photos from clients.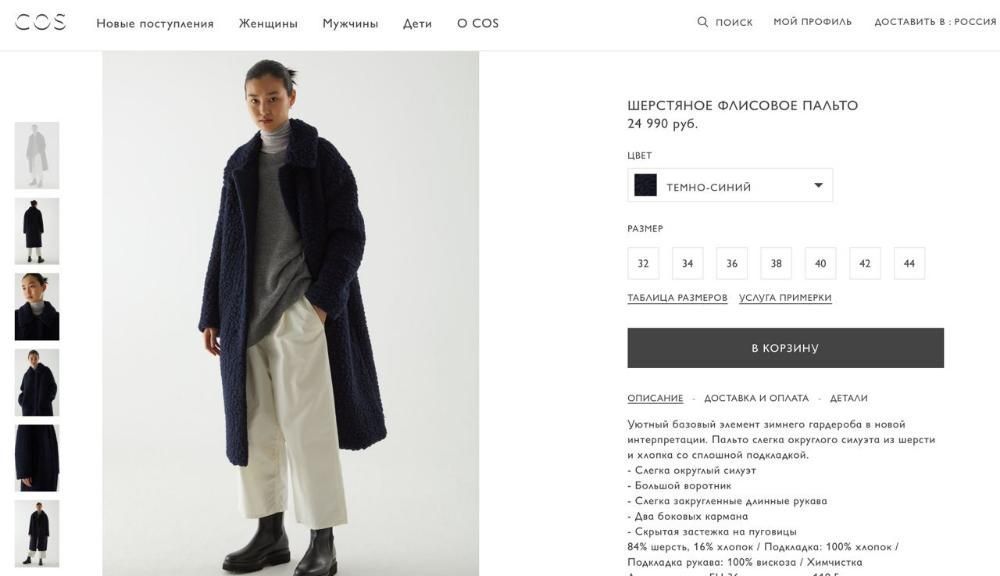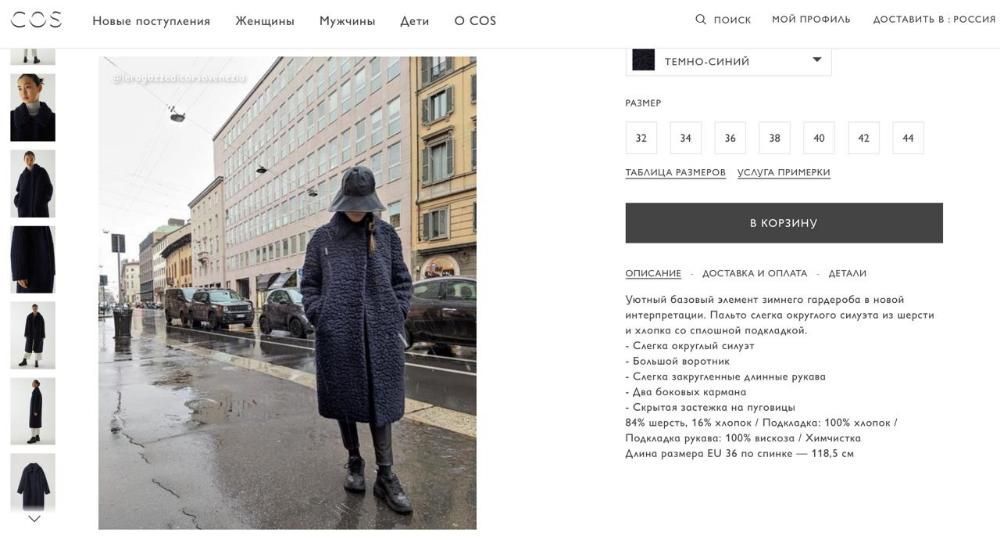 Summary:
Where there is no involvement, there is no sales. Glossy super-perfect images are no longer enough to build brand / store loyalty.
Use the resource of your audience and give yours in return: be sincerely interested in what she lives, what she loves, how she makes a choice. Share content, encourage to create it in your style, entertain, surprise, come up with something new and useful. Then purchases and loyalty will not be a tortured accidental labor outcome, but a natural and controlled consequence of such a strategy.
The topic of filling a commercial profile, it would seem, has already been studied far and wide. At the same time, there are a lot of faceless, similar and boring accounts in the online space. Accidentally falling on such ...