Everyone wants to get on the Internet, and for some it can even be really useful. How to start creating an online store? Where to start, what to consider? A general idea of ​​this will help form Alexei Eremin, Commercial Director of the Internet Marketing Agency OS Company.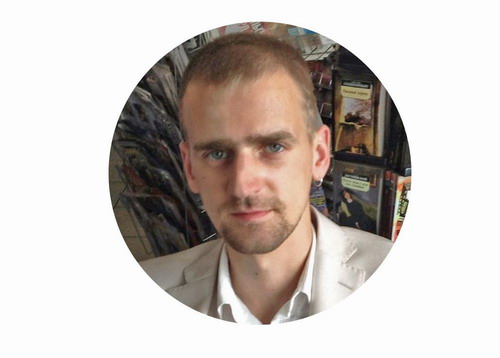 Alexey Eremin is the commercial director of the Internet marketing agency OS Company.
OS Company is an internet marketing agency founded in 2008. The main activity is the creation and development of complex Internet projects, in particular, the development of atypical online stores and the solution of individual tasks, such as increasing conversion, automating business processes, synchronizing an online store with CRM systems and others.
Is there any reason?
Before allocating a budget for opening your own online store, find out the feasibility of this step. The launch of an online shoe store definitely makes sense in a region where the number of online stores is less than 10 or even approaches zero. As online shopping is increasingly being made in the regions, the owner of a shoe sales site has the opportunity to cover the market not only of his city, but also the market of nearby cities and regions.
In the event that about 10 shoe stores are already represented in your niche and region, it makes no sense to enter the fight without a competitive advantage. Internet users are accustomed to choosing from the first three stores leading in search results, which means that your competitors are projects with powerful financing and great promotion opportunities. Do you want to fight? Well, try to disengage from them with a free fitting service, free delivery or the choice of several pairs and a trouble-free refusal. Or hook the visitor with a professional design, adequate presentation of information or a convenient option for the purchase and payment of goods.
To assess the capacity of your niche and at least basicly study the market, use the Wordstat.yandex.ru service. With it, you can compile a list of all potential queries like "buy shoes online", "online shoe store" and others, and find out how often users from your region make such queries per day, week or month. Evaluate the information received as follows: if such requests are made conditionally 1000 times a month, this means that your store has a maximum of 1000 potential buyers. They make a request, but only a part of them will see your site in the SERP, although you can try and bring it to the top ten. Even if you are among the first, 95% of users will visit your site. Why not 100%? Yes, because some users deliberately ignore the top three promoted sites. Of those who have visited your site, 4-5% will make a purchase, or 40-50 people out of 1000 - this is a normal conversion of a well-functioning online store. True, it can be somewhat more due to regular customers, but only if the site is constantly being occupied and funds are invested in its promotion not periodically, but regularly. Knowing all these numbers, you can estimate whether your project will survive due to the number of buyers available in your region, or it is better to invest in the development of your physical store.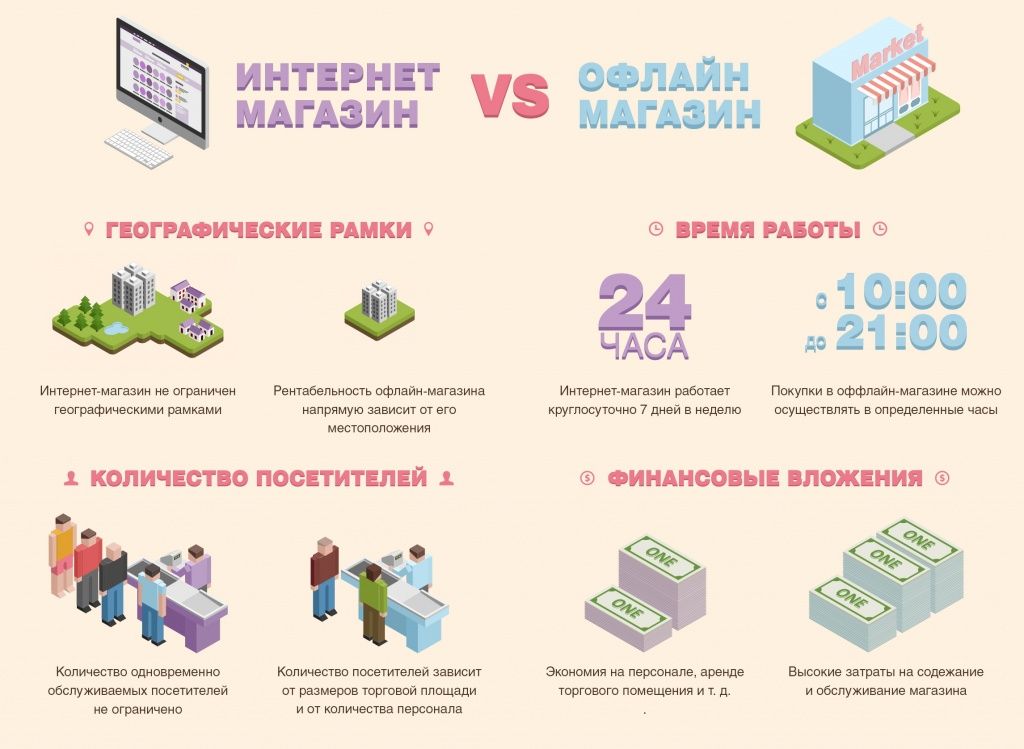 How much?
No Internet agent will give you an exact answer to this general question, be he in a sober mind and solid memory. However, the approximate amount of monthly expenses can be identified: in Moscow, it makes sense to go online only with a budget of 40-45 thousand rubles a month, in St. Petersburg the price of the issue is slightly lower - about 35 thousand rubles, in other regions of Russia site support will cost more cheaper. The price level depends on the amounts that competitors are ready to lay out in order to be in the top ten. Therefore, if there are quite a few people in your area who want to promote their online store, be prepared to pay dearly. It is impossible to independently calculate the budget for the development and promotion of a site without being a specialist, therefore it is unlikely that you can do without the help of an Internet marketing agency. Internet marketers will determine the amount of monthly expenses based on factors such as the competitive environment, congruence (unity) of requests, the number of external links to purchase, the work of a content manager, programmer and layout designer: each of these specialists is connected as needed. It will not be possible to do "cheap but cheerful" in the case of an online store: your site will sell exactly as much as you invest in it - there are no miracles in this business.
How to arrange delivery and payment?
Delivery in Russia is a sore point. We all know about the speed of the Russian Post and the price of services of courier services such as EMS, DHL or Pony Express. Not all of them send parcels quickly and relatively inexpensively to where Russians wear shoes, so the issue of delivery is now being addressed somewhat differently. Recently, more and more companies appear that take on the function of an intermediary between online stores and completely different courier services. They accept an order from an online store, find out the customer's needs in terms of shipping costs and a convenient pick-up location, and give the order to one of 15 or even 30 courier services they work with. Such aggregator companies, for example, are TopDelivery, MultiShip, ShopLogistic, CardinoLogistics and others.
Payment by credit card is a great advantage for an online store, even if this payment method is not yet widespread in Russia. To organize payment by bank card on the website, you need to agree with one of the banks like Assist Bank or RBC Bank, which allows you to accept electronic money and payments from cards. After the conclusion of the agreement, the bank opens the store owner access to the personal account. A special code is attached to it, which should be inserted into the site template to create a payment form. After that, you can already work, but for its services the bank takes from 1 to 6% of the turnover.
How to combine with a real store?
Let's say you are the owner of a small store in a town and the whole business depends on you. You made the right decision to develop an online store in order to be the first to occupy a niche in the region, but you are tormented by the question: how to do everything? There is good news for you: modern technologies allow you to manage your online store almost from a tablet or smartphone. Most online stores are created on the basis of Bitrix and Umi systems, which have special modules for installation on mobile devices. All orders from buyers of the online store automatically come to the owner on the phone or tablet, and all the manager needs to do is call the order to confirm and send the goods. True, if the volume of orders is large, a separate person should be engaged in this work. But at first, you can do it on your own in parallel with the work of a physical store.
If there is a desire to develop on the Internet, but there is absolutely no time, you can outsource the project of an online store. There are separate marketing agencies that, for a certain - and considerable - percentage, take over the work of the call center and coordinate delivery of orders, paying the actual owner a profit on sales.
Arrange delivery yourself or outsource?
Answers Gleb Nikulin, Development Courier Development Director for TopDelivery Online Stores:
I would recommend that you create your own delivery department for those online stores that intend to make it a great competitive advantage and are ready to develop it and pour funds into it. In other cases, in terms of quality of service and benefits, it is better to contact courier services.
The statistics of major e-commerce players show that sales in the regions prevail over local ones in a ratio of about 60% to 40%. Therefore, already at the initial stage of creating an online store, be guided by the fact that in the future you will most likely have to work with regions. In this case, it would be most expedient to turn to the help of courier services operating throughout Russia, or to combine local delivery services with federal ones.
With regard to delivery in the city, when forming a staff of our own couriers, a number of tasks may arise: routing, control over employees, their training, staff maintenance, cash discipline, sufficient resources to meet delivery times. As a rule, such couriers are students, in fact, random people who do not consider this work seriously. So here again it is better to turn to courier services - those who deliberately chose the profession of a courier and approach their work responsibly work there.
Everyone wants to get on the Internet, and for some it can even be really useful. How to start creating an online store? Where to start, what to consider? A general idea of ​​this will help ...