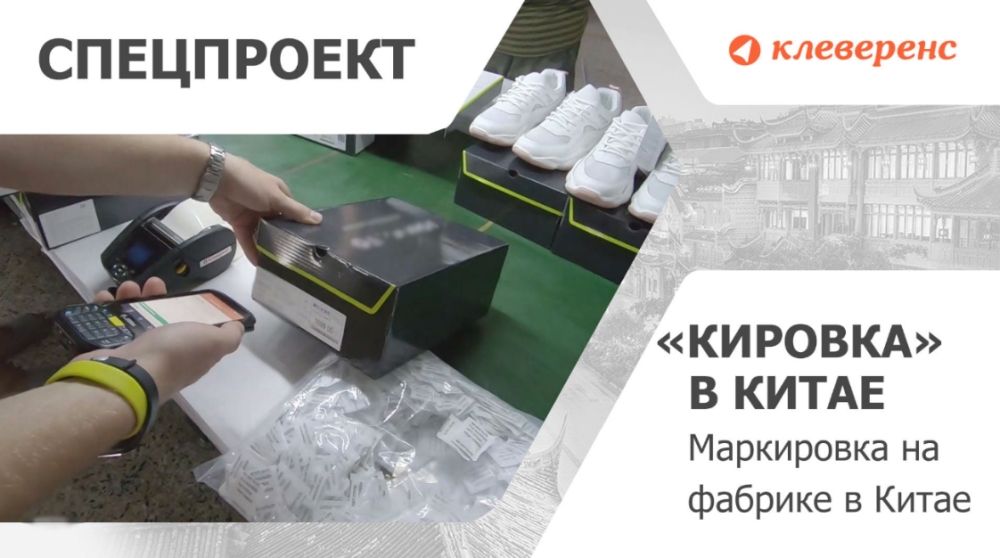 15.10.2019
3686
Released software that eliminates errors in the process of marking shoes
The Russian software developer Kleverens went to one of the shoe factories in China to test its new software product, which eliminates errors in the process of pasting marking codes at a manufacturing enterprise. The test of the new software was shot on video, which allows us to verify the effectiveness of the new solution.
Now it is no longer difficult to imagine what the process of marking shoes looks like at one of the shoe factories in China: Several girls are sitting on the production line with pre-printed bar codes. The line moves slowly and allows the employee to stick a label on the box, and then directly on the shoes. So, it takes about 10-15 seconds to paste over one pair of shoes.
10-15 seconds ... Of course, these are indicators of an unloaded line, so to speak "indicative for filming". When the flow increases the label is not just to stick, it can not be quickly found. The labeling process requires automation.
All operations in the process of marking shoes are divided into small suboperations and most of the work is done using specialized mechanisms, but it is obvious that the main work here is performed by a person. In the process of labeling, it turns out that with a dense stream, employees do not have time to find the right labels. Some of the boxes they have to set aside for further verification and to avoid errors in such a situation is almost impossible.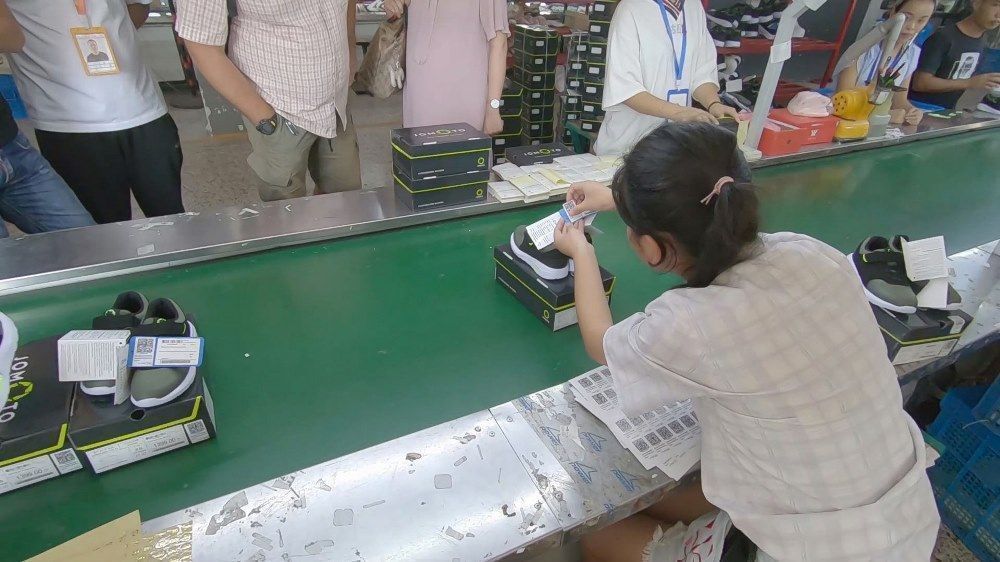 To solve this problem, the Cleverness company developed a special software solution, the use of which allows to completely eliminate marking errors, since the program constantly forces the employee to check the codes that were pasted on the shoes.
To test the new software solution, Cleverness went to one of the shoe factories in Guangzhou and shot a video clip that shows the performance of their new software product.
Cloverance is an official developer of software for projects on the accounting of tobacco products, alcohol, fur products and shoes in Russia. The company's products are included in the list of tested Honest Sign solutions.
Company website: https://cleverence.ru
Sales Phone: + 7 (495) 662-98-03
Sales Department Email: sales@cleverence.ru
The Russian software developer, Kleverens, went to one of the shoe factories in China to test its new software product to fix errors in ...
Editorial Office Shoes Report