At Milan Men's Fashion Week, which was held from 12 to 16 in June, fashion brands boasted new models of sneakers and men's sports-style sandals.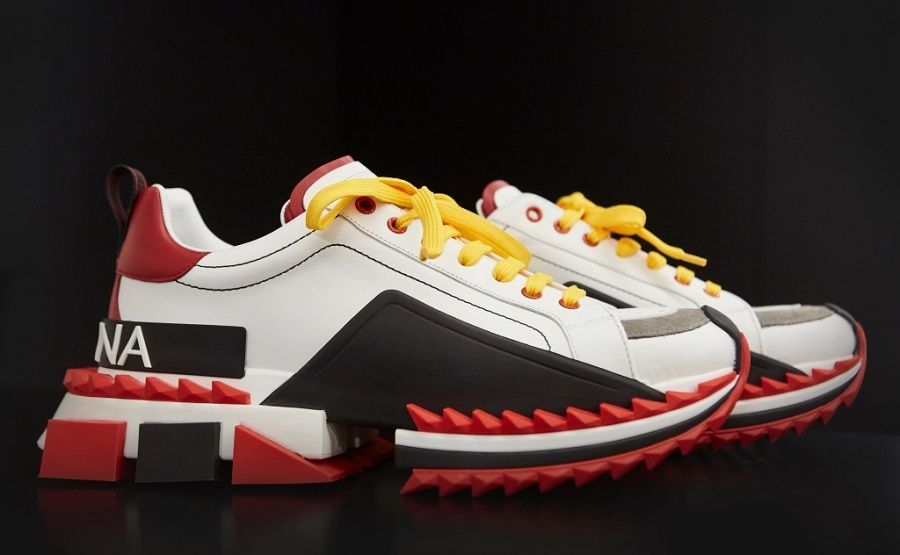 Super King Dolce & Gabbana Sneakers Spring-Summer'19, photo: Footwearnews
Dolce & Gabbana
showcased brand new Super King sneakers. Bright and memorable, presented in a contrasting color scheme, with deliberately huge sawtooth soles and geometric heels, they somehow resembled LEGO bricks. The Super King sneakers will go on sale on June 22, but the brand's website is already pre-ordering the shoes, with the Super King being offered for $ 945 to $ 995.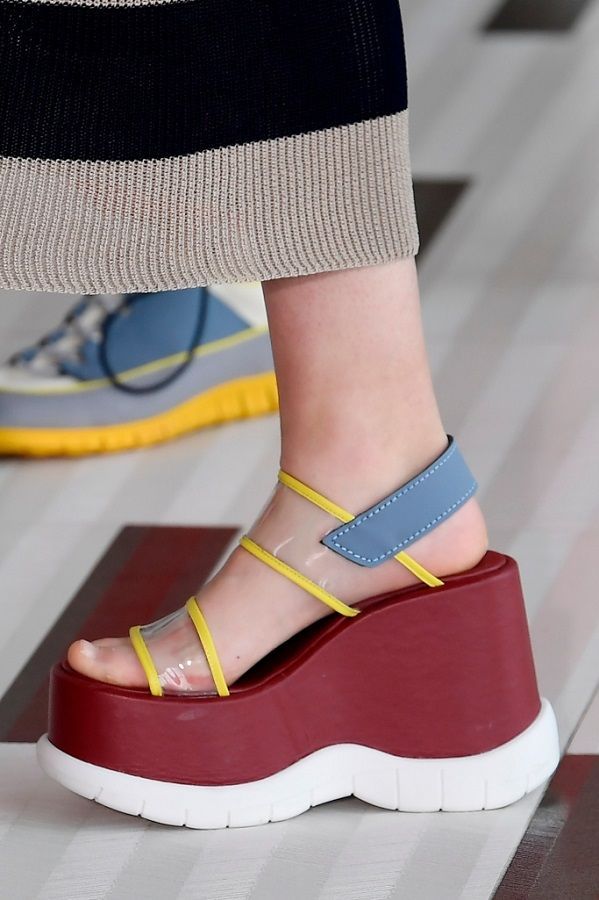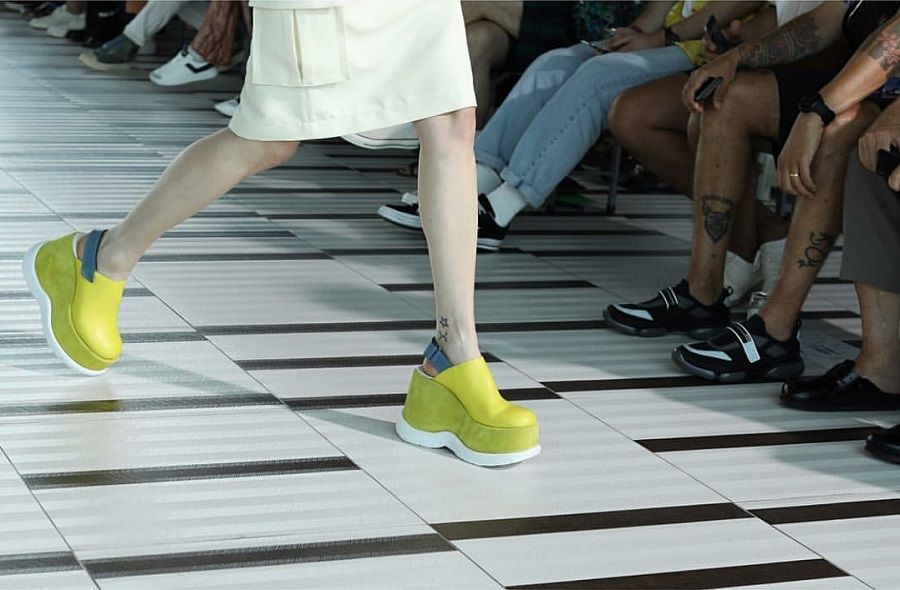 Sunnei spring-summer'19, photo: Footwearnews
Marni shoe brand founder Achilles Gabriel has teamed up with Sunnei. The collaboration resulted in new colored sneakers and platform sandals. Sunnei brand co-founders Loris Messina and Simone Rizzo directed their efforts to create a spring'19 collection of women's clothing, while Gabriel launched bright women's flat clogs for women inspired by the old school Italian shoe brand 90's Onyx.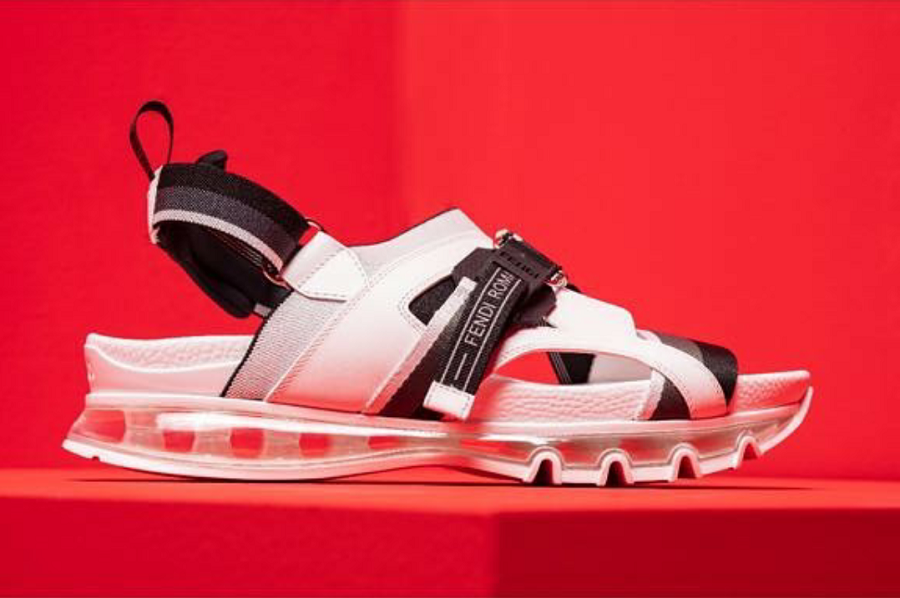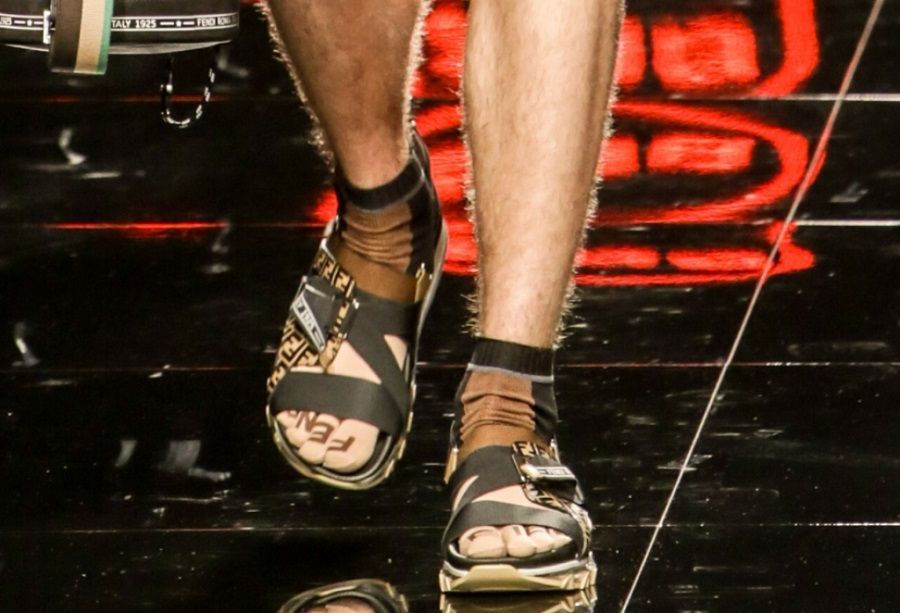 Fendi Spring-Summer'19, photo: Footwearnews
Fendi introduced chic men's sandals for walking around the city, with wide straps that are fastened with fasteners with the FF logo. These sandals are supposed to be worn with toe socks, on each of which - one letter from the word Fendi.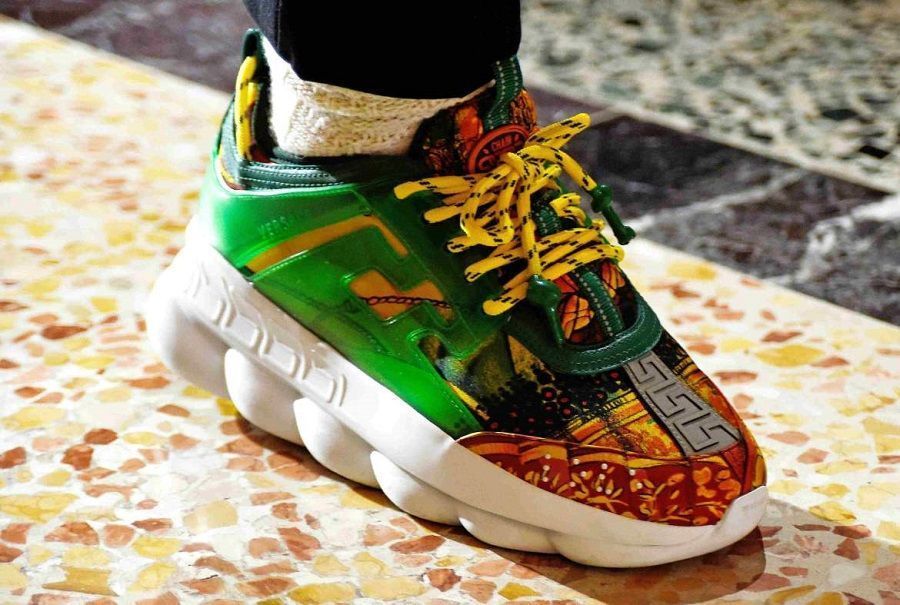 Versace Chain Reaction Spring-Summer'19
The fashion house Versace has repeated its collaboration with rapper 2Chainz with the launch of the new Chain Reaction sneaker. In the new model, we see the same rubber soles as in the previous one, which are surprisingly light, despite the fact that they have elements of chains and metal decorations. The mesh on the sneakers repeats the famous Greek Versace pattern, complements the shoe design with the word "love" written in Braille.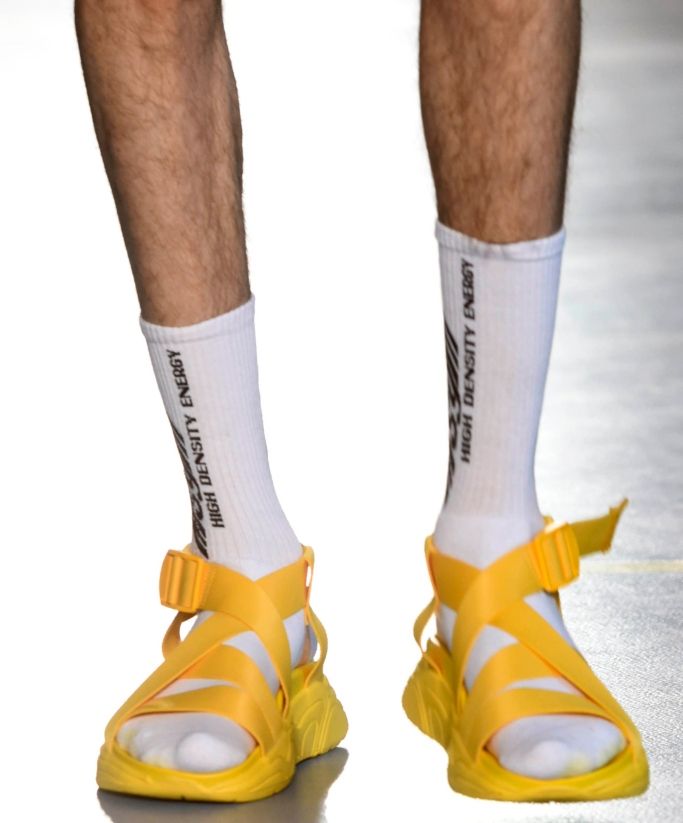 MSGM Spring-Summer'19, photo: Footwearnews
MSGM is back two decades. Creative Director Massimo Giorgetti has been creating colorful sneakers and sandals since launching his label in 2009. This season, brand sneakers came out with elements of the color "electric", which was popular in 90. Half-sporting-half-tracking sandals with wide straps wrapping around the foot seem to come from the same time.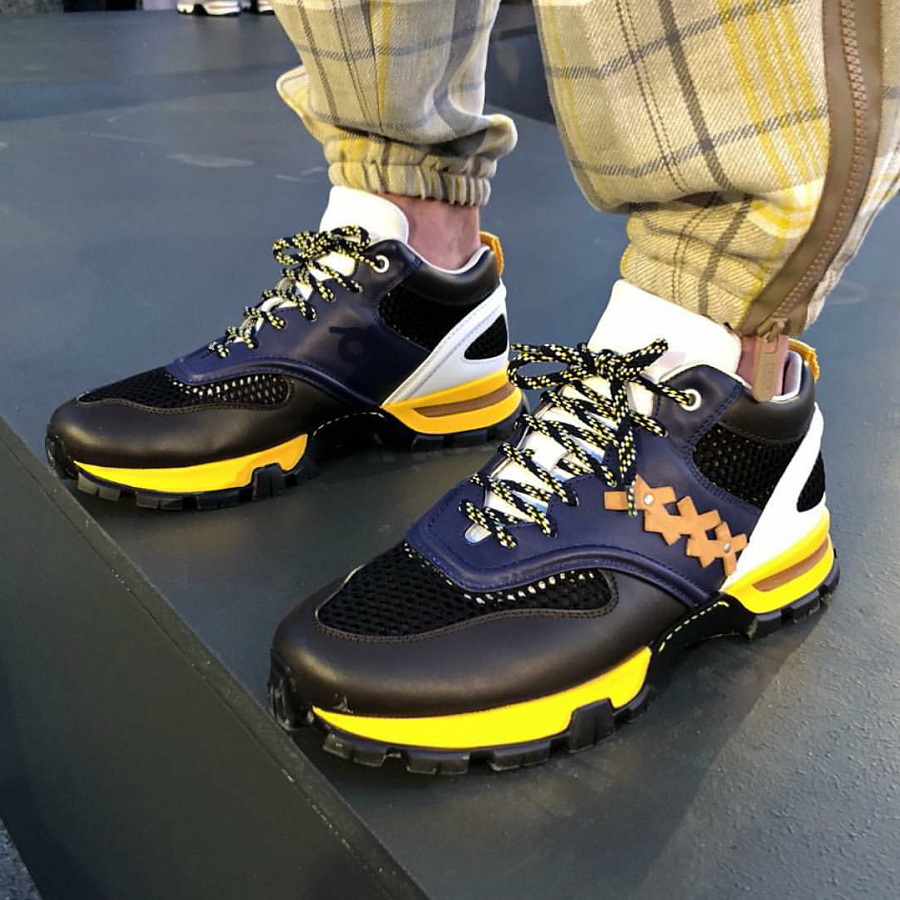 Ermenegildo Zegna spring-summer'19
Ermenegildo Zegna sneakers combine handcrafted craftsmanship and new technologies - a perforated calfleather upper with a mesh-like pattern, carved leather weaves, and horizontal leather stripes on the sole and heel area mirroring the location of the air cushion used in the construction of these athletic shoes. making it incredibly comfortable.
Based on footwearnews.com
At Milan Men's Fashion Week, which ran from June 12 to June 16, fashion brands showed off new sneakers and men's sports sandals.