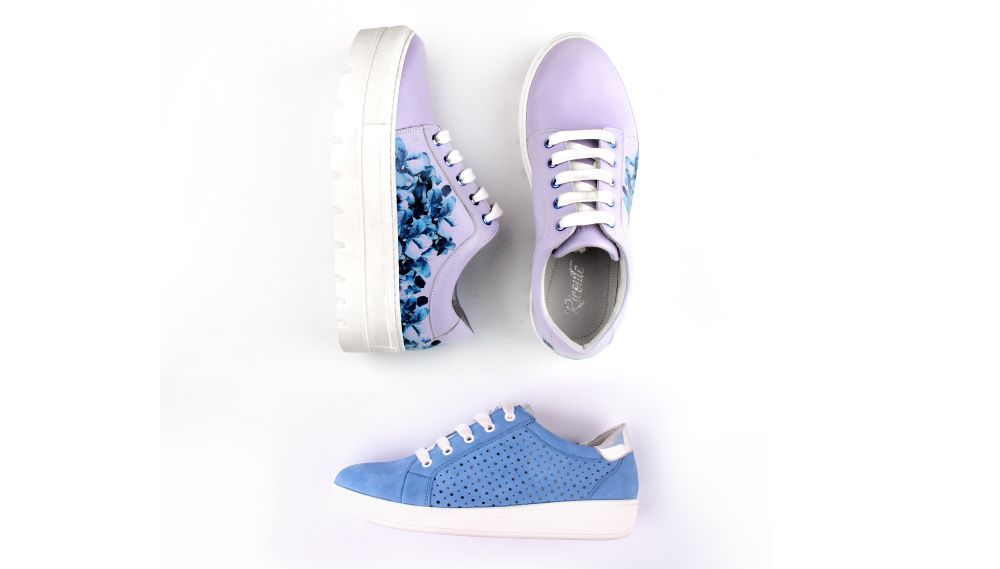 16.10.2018
5069
Current athleisure trend in Riconte shoe collections
Sneakers have long ceased to be just an attribute for sports. Today it is shoes for walking, meeting with friends and business trips.

The term athleisure itself combines two concepts - athletic (English "sports") and leisure (English "relaxation"). The result is a mix of things for sports and relaxation. However, the popularity of this trend can be explained not only by the cult of a healthy lifestyle, many choose it for a combination of the style and comfort necessary in everyday life and which is the main indicator in choosing wardrobe items.
Now athleisure is a whole fashion segment, within the framework of which sportswear is originally created that is meant to be worn in everyday life.
The Riconte brand is no exception. As part of the spring-summer 2019 collection, a whole line of shoes in sports style is presented. Here you can see several styles at once: from classic and lightweight sneakers to trendy sneakers with massive soles.
All shoes are thought out to the smallest detail: genuine leather upper, sole of different thicknesses, soft MemorySoftSystems insoles, through-hole perforation, providing inner shoe comfort, exclusive print. The wide color palette of the collection: from white and pale lilac to bright blue and turquoise, allows you to choose the perfect pair for any look.

Riconte shoes are produced in the center of Moscow, at the Paris Commune factory. The collections of the Riconte brand can be found on the website pk-zarya.ru and in social networks:instagram.com/riconteshoes vk.com/riconteshoes
Sneakers have long ceased to be just an attribute for sports. Today these are shoes for walking, meeting friends and business ...
Editorial Office Shoes Report