In two articles, SR expert in shaping and working with fashion assortment Galina Kravchenko / @ galina_kravchenko79, director of the assortment department at FCG / @ FCGMEDIA and head of trend analytics at FCG / FashionSnoops, will talk about fashion themes for the fall-winter 2021/22 season presented by international trend bureau FASHIONSNOOPS.com. The first article that we publish in this nmer will be devoted to the topics DWELL and ASYLUM. These topics can be seen as long and functional trends.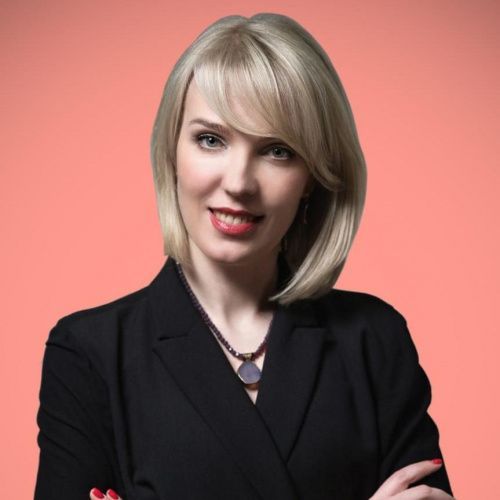 Galina Kravchenko
-
Director of the Assortment Department, Fashion Consulting Group, representative of the international online trend bureau FashionSnoops.com.
@ galina_kravchenko79, @fcgmedia
The introduction of a fashion trend into the range of clothing and footwear today is an extremely important aspect of assortment management. On the one hand, this allows you to create emotion for the buyer, which is extremely important for influencing sales and drawing attention to your products. On the other hand, it is the opportunity to choose long trends to create an off-season assortment that is relevant for two or even four seasons.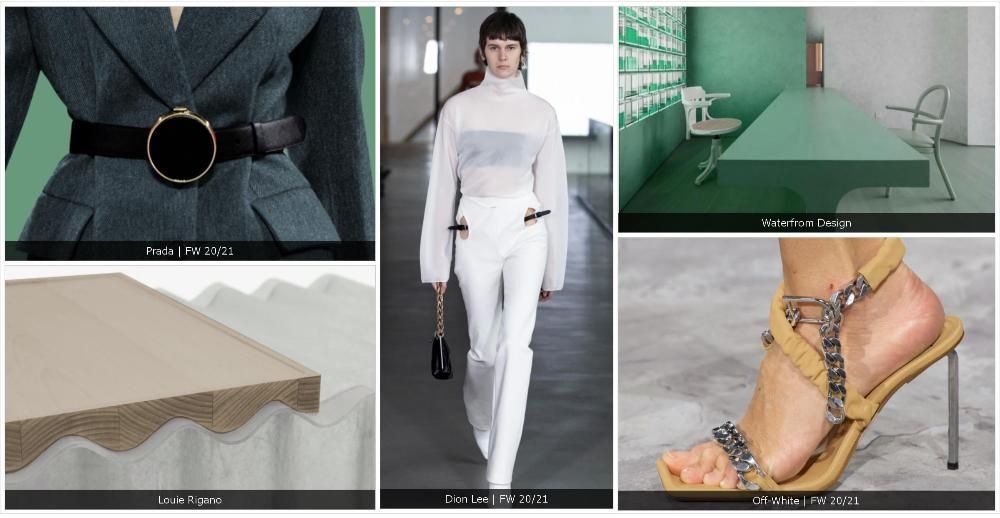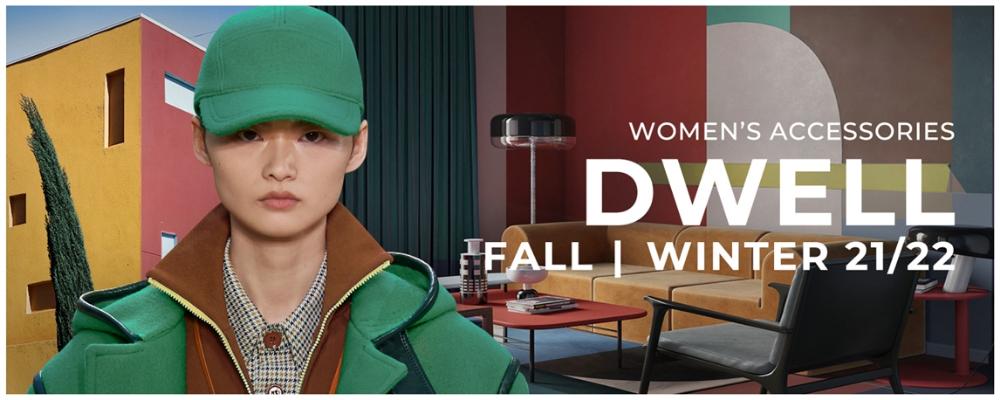 Fashionable theme DWELL (Place of residence, dwelling)
This is a style in which you feel at home, where the memories of the past are warm and pleasant.
This style reminds us of the importance of staying optimistic and adding spark to our new routine with fun hues and cute design elements.
The Dwell Fashion Theme is a must-have reminder to slow down and reflect on true values ​​and enjoy simple things like home comforts, kitchen cooking, and dinner table conversations.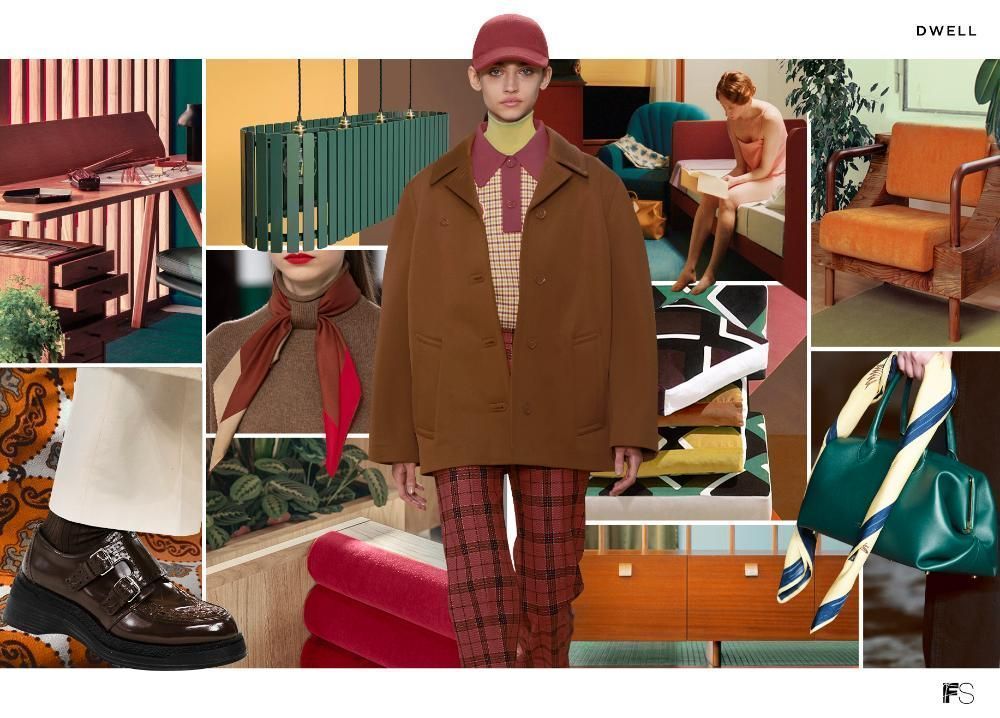 A sense of nostalgia comes through with a retro 60s palette of classic browns:
terracotta
colors of raw and burnt clay
dark soil color
beige
coffee with milk
vinous
contrasting shades of malachite green, muted pistachio, bright raspberry and burgundy.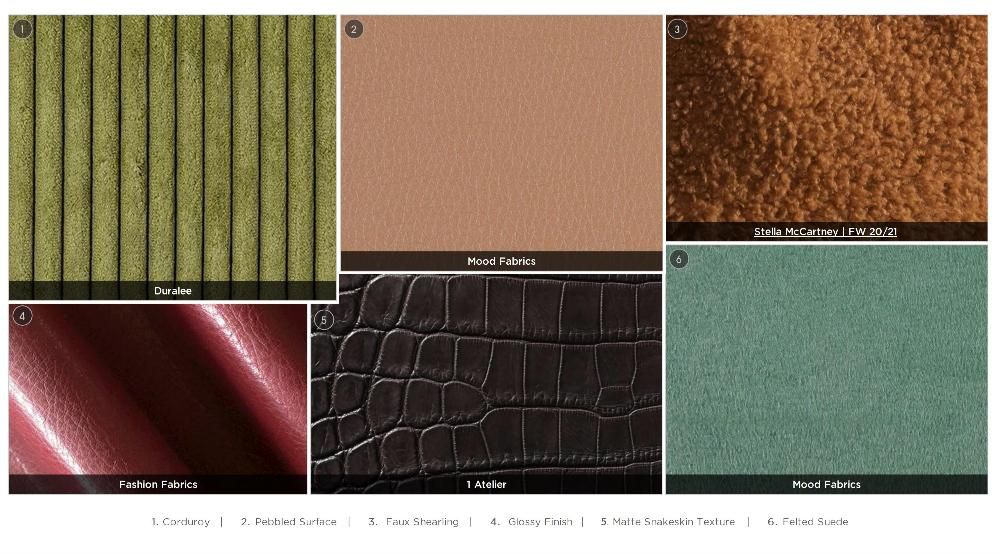 Basic materials include corduroy, reptile-embossed leather, faux fur, suede. The most preferred decors are volumetric chains, color blocking, brooding.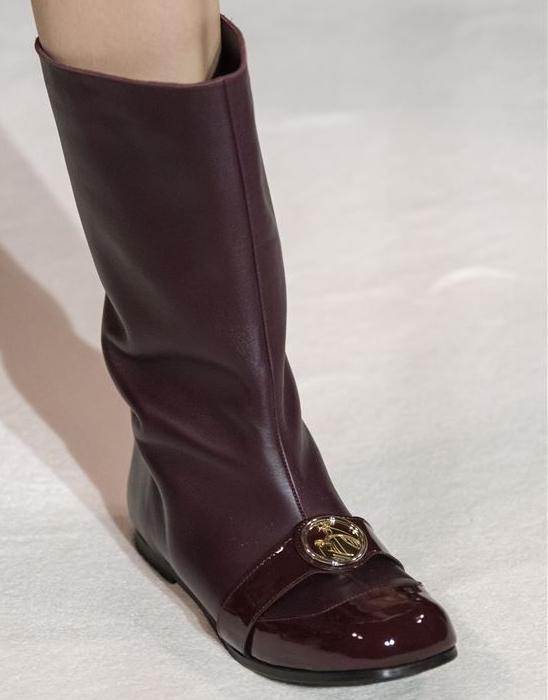 Decor: buckle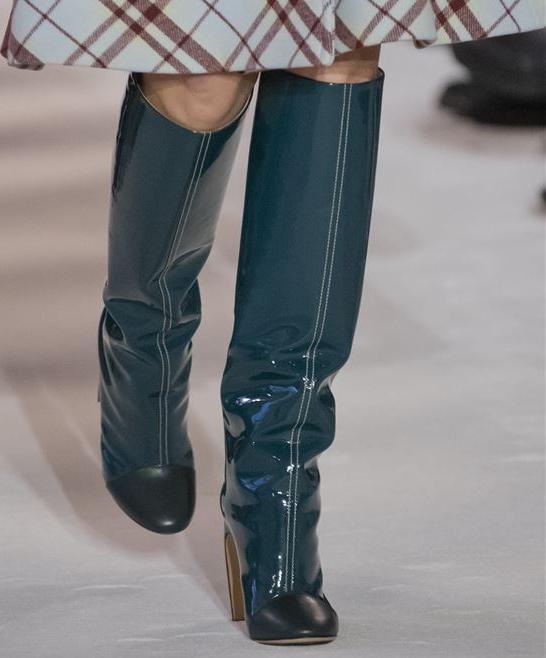 Material: Patent Leather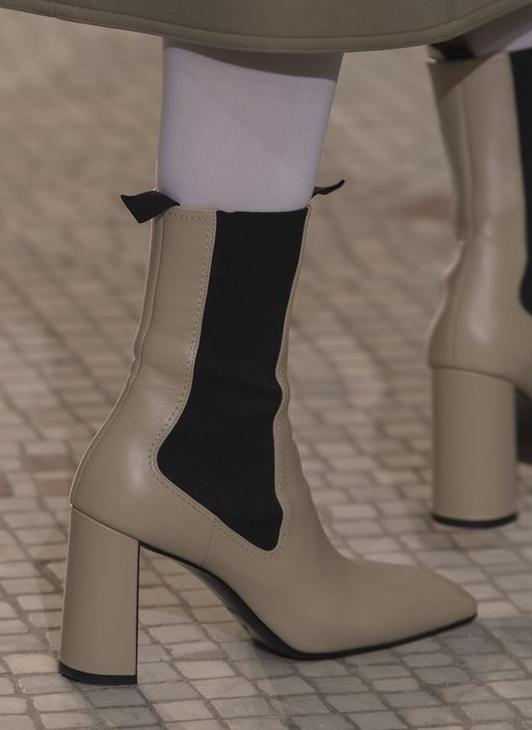 Construction: Chelsea Heel: Stable
Fashionable theme ASYLUM (Shelter)
Represents humanity's desire for security.
ASYLUM Is a post-apocalyptic vision of clothing and footwear, simultaneously inspired by the elements and futurism in the style of the industrial revolution. The dawn of a new era of utilitarian design and the introduction of technologies to enhance the comfort of shoes and clothes is dawning.
The color palette of the fashionable ASYLIM theme is reminiscent of the surface of a sandy planet:
all kinds of colors of gray shades of rocks
shades of beige sand
upbeat shades of pink and coral
dark olive.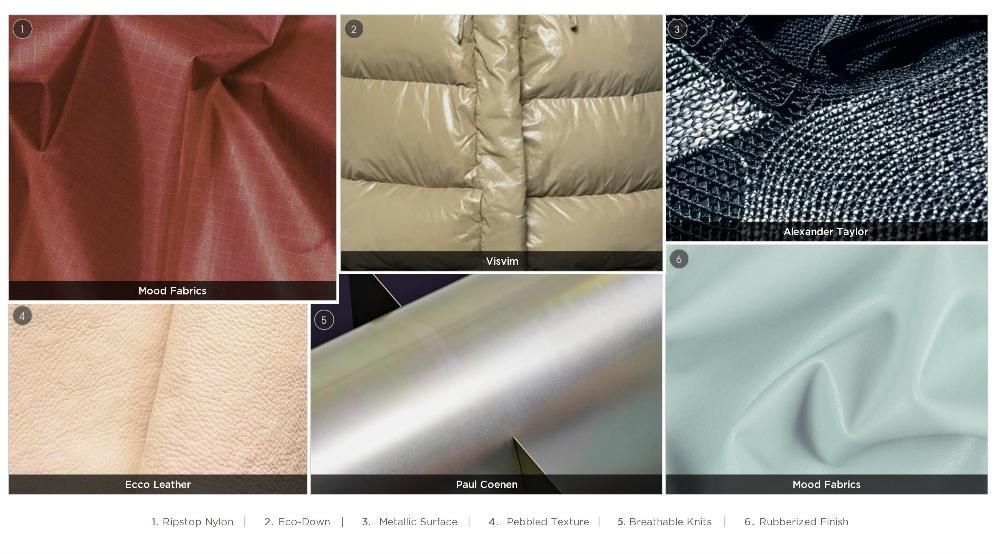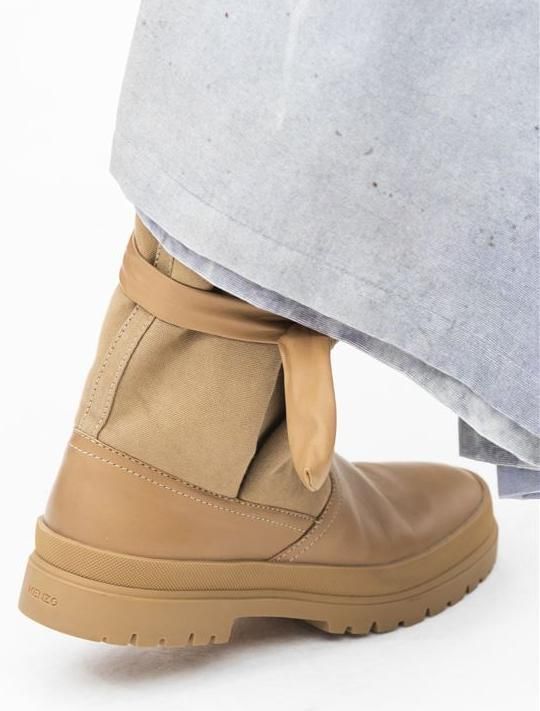 Decor: broging + buckles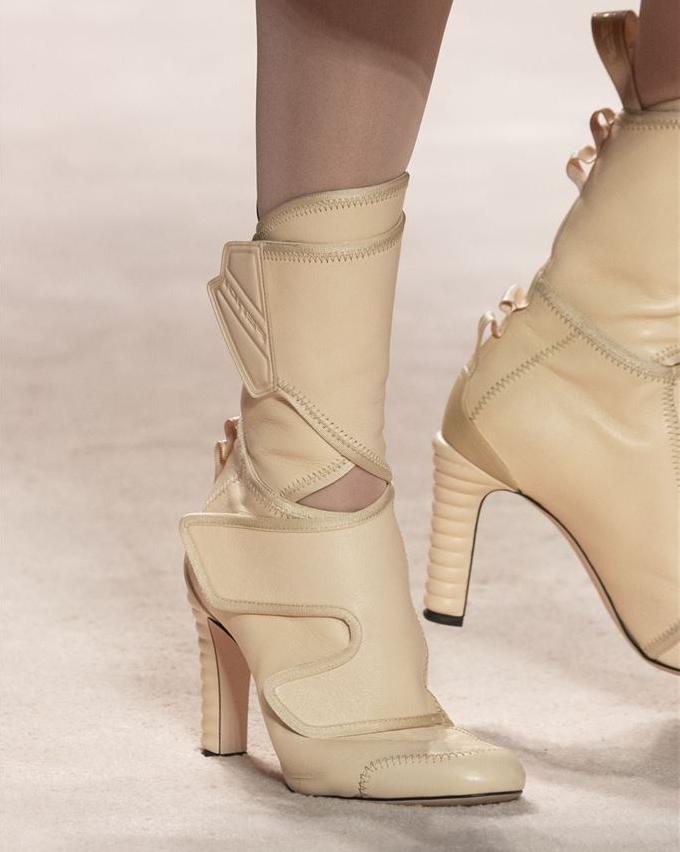 Decor: knot
The main materials of this topic:
nylon
eco-fluff
breathable jersey
rubberized materials
Decor:
additional pockets
Velcro fasteners
quilted materials
transforming parts that change shoes and accessories, creating 3-in-1 products.
In two articles, SR expert on the formation and work with fashionable assortment Galina Kravchenko / @ galina_kravchenko79, director of the assortment department FCG / @ FCGMEDIA and head of the ...