In this long article, Galina Kravchenko /@galina_kravchenko79, FCG Assortment Director /@FCGMEDIA and Head of Trend Analytics at FCG/FashionSnoops, talks about the key innovations and trends in sportswear for the SS22 season, highlighted by the FASHIONSNOOPS.COM trend bureau.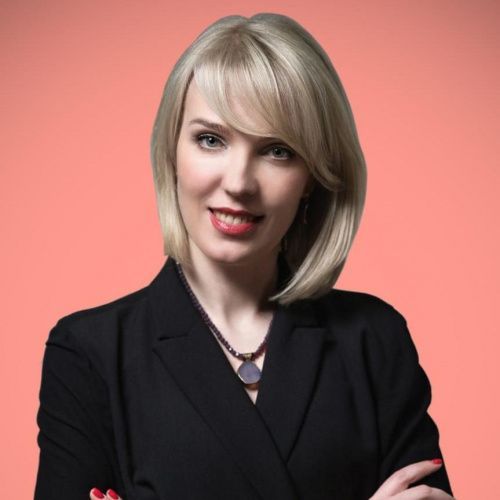 Galina Kravchenko
-
independent trend expert. Specializes in the development of commercial collections of clothing and footwear, assortment management in retail chains and wholesale companies. Introduces international experience in fashion product development into the practice of Russian companies. Successful consulting and training projects were implemented for companies in the Clothing and Footwear segments, including: Unichel, Econika, SALAMANDER, Kotofey, Lamoda, Otto Group, Gretta (ELEGANZZA retail chain), Leo Ventoni , Luxottica, Gloria Jeans, Holding Center, Oodji (ALMEO GROUP, Kazakhstan), Sportmaster, Shop&Show TV channel, 1001 DRESS, Sela, Wild Orchid, Conte and others. Author and presenter of a series of training workshops and a course of lectures on assortment management and fashion trends. He has numerous publications in b2b publications: Shoes Report, PROfashion, FashionUnited, Fashion Magazin, General Director, etc.
The quilted shoes provide durable protection with a therapeutic effect that feels like the warm embrace of a blanket.
The shoe is silent and comes in muted tones of cream, blue, baby blue and black that give it a sophisticated feel.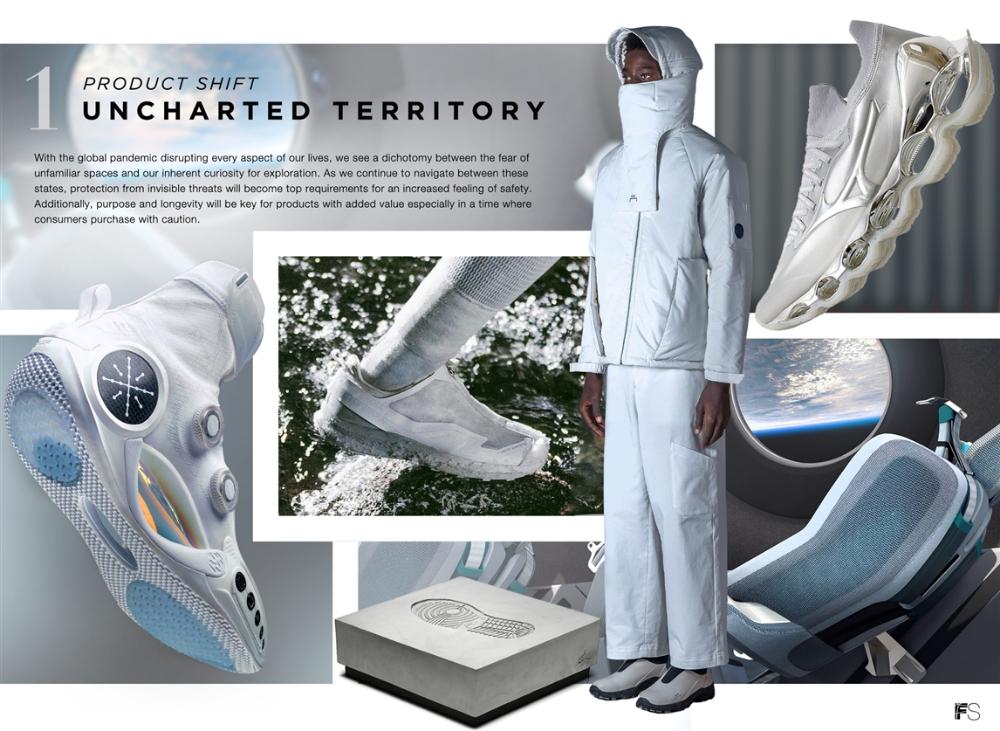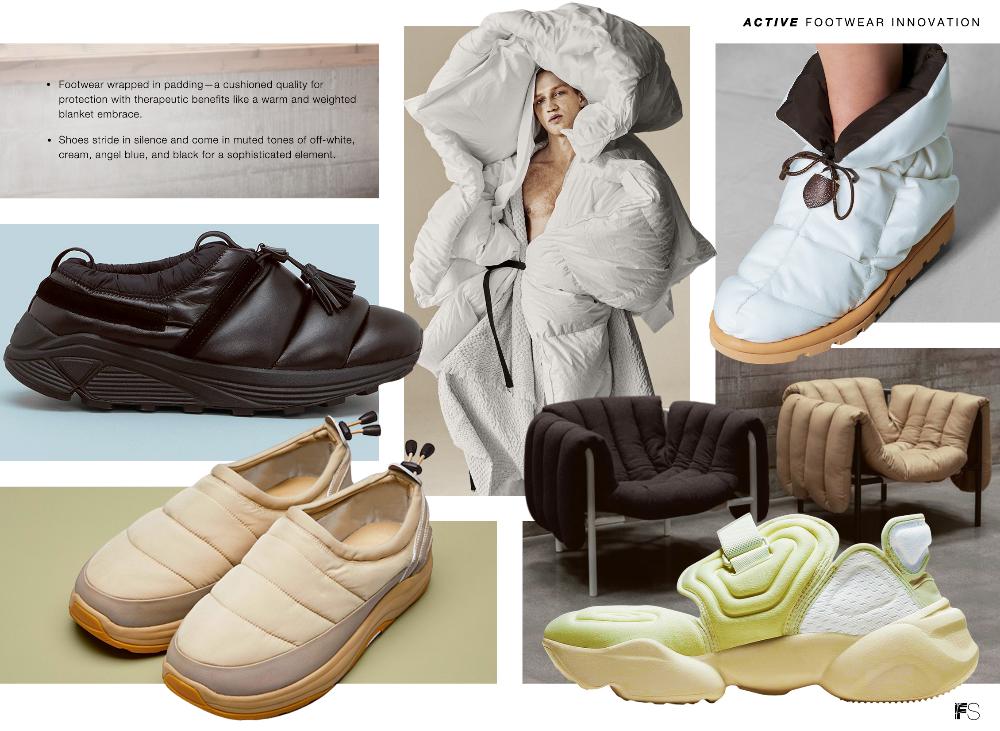 Slippers have become a category in their own right, reflecting the times of COVID-19, when the lines between work and leisure are blurring. Slates-like rubber shoes in a new "rounded" design look like an object of modern art. An additional plus is the convenience when putting on slippers.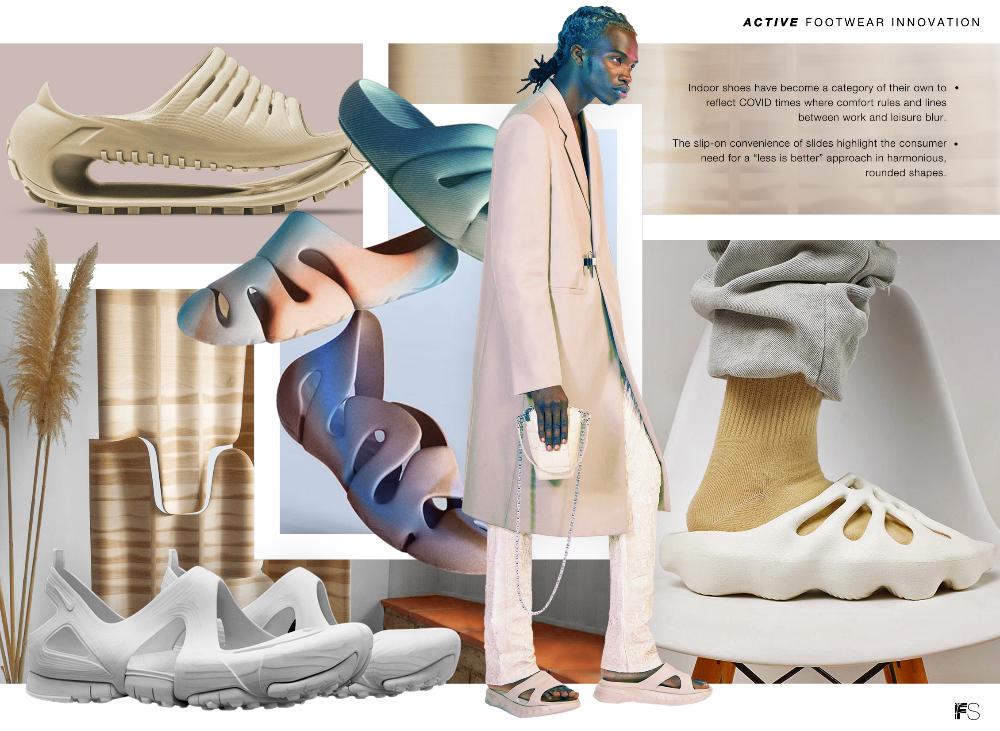 Shoes that fit a measured lifestyle in a new timeless design are made in soothing colors. A distinctive feature is the soft, stretchy upper materials and the absence of details, including straps.
The advantage of the new models: a minimum of effort for putting on, a comfortable fitting of the foot. Can replace medical orthopedic shoes.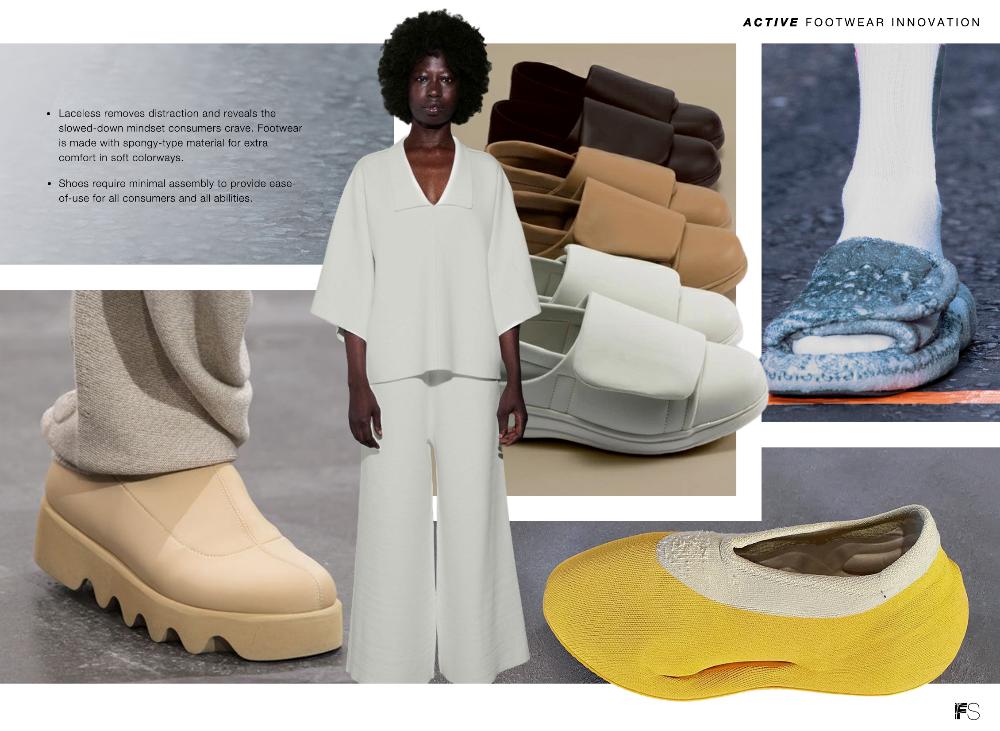 Fluffy texture creates a feeling of comfort. The design has a calming effect, giving the foot a beautiful and fun look with soft material in a relaxed color scheme.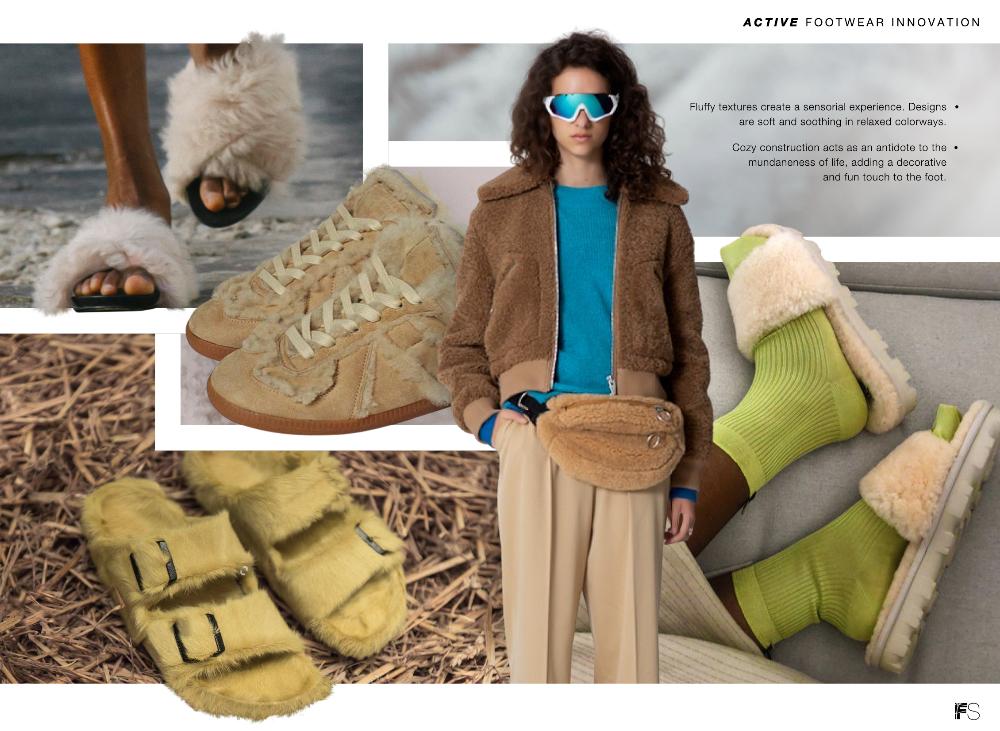 Designers, inspired by nature, create shoes from natural materials using traditional craft techniques. Decor elements refer us to traditional crafts - knitting, weaving fishing nets, basket weaving.
Models are made in muted pastel colors, as well as calm natural shades.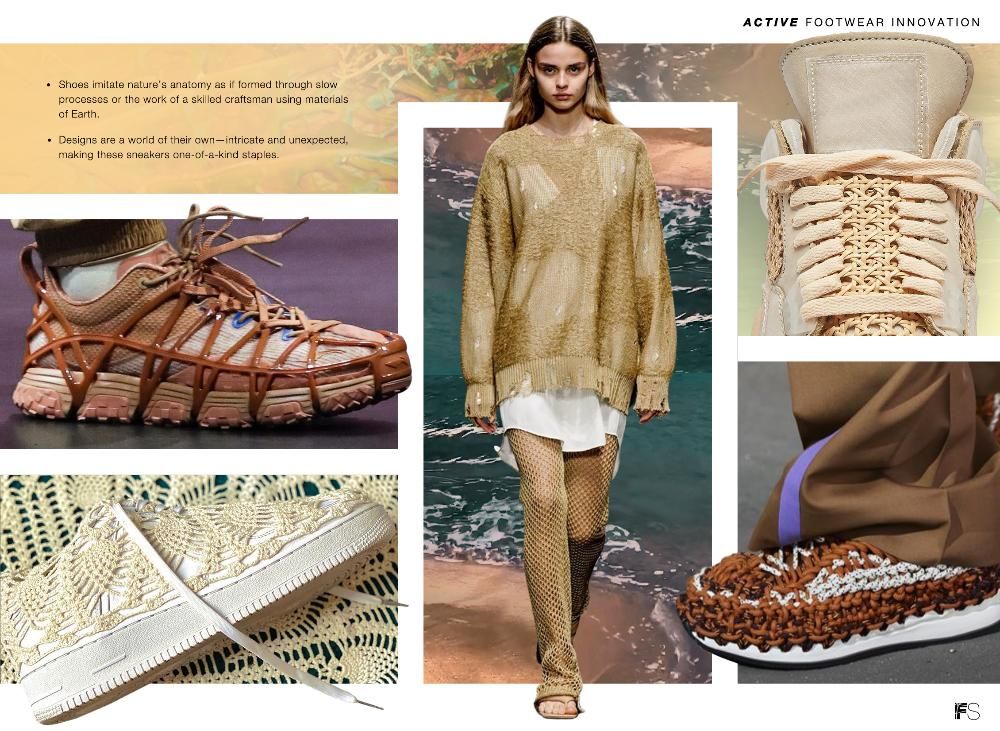 Worn materials and faded tones reflect a casual approach to athletic footwear.
The appearance of the models gives the impression of shoes that have been in use for a long time and are made from recycled materials.
The design often uses raw edges and "worn" textures, which creates a sense of durability that has stood the test of time.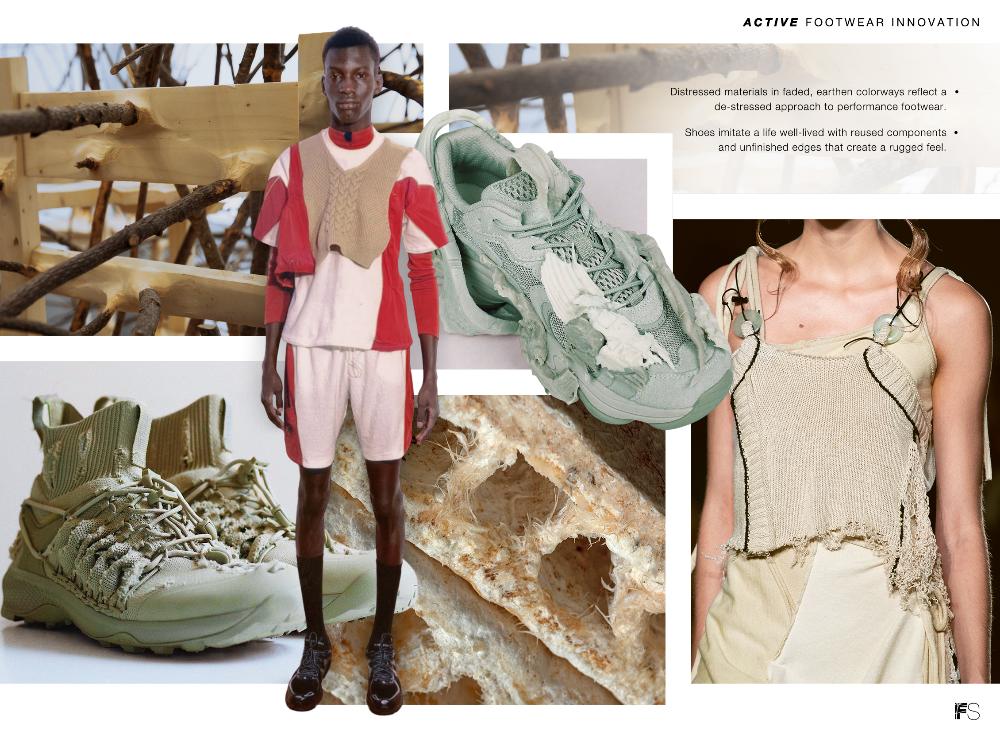 Shoes with outer soles made from recyclable monomaterials. Removable outsole easily transforms shoes from street to indoor. At the same time, the shoes remain multifunctional and durable, but with soft shapes.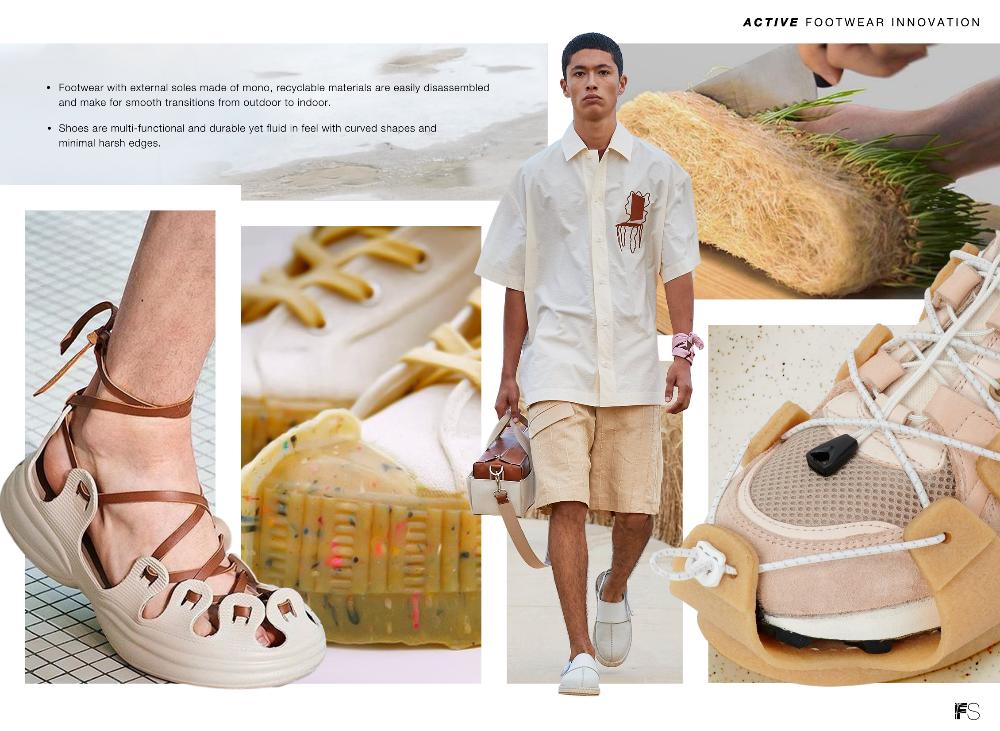 Models have a simple, elegant design in white natural shades.
The design is recyclable and meets environmental standards, which use a minimum number of components, biodegradable plant materials, and no chemical dyes.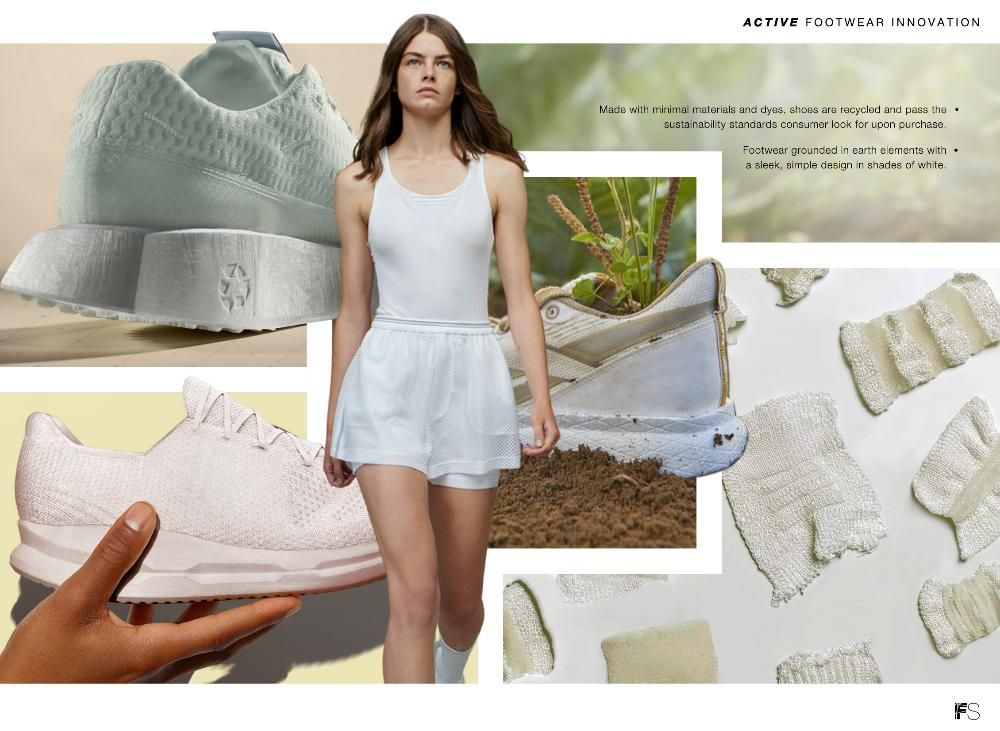 Traditional lacing systems have been reimagined for disabled consumers with motorized mechanisms, push/pull tongues and more versatile designs.
The shoe provides a snug fit and gives the wearer the ability to move vigorously.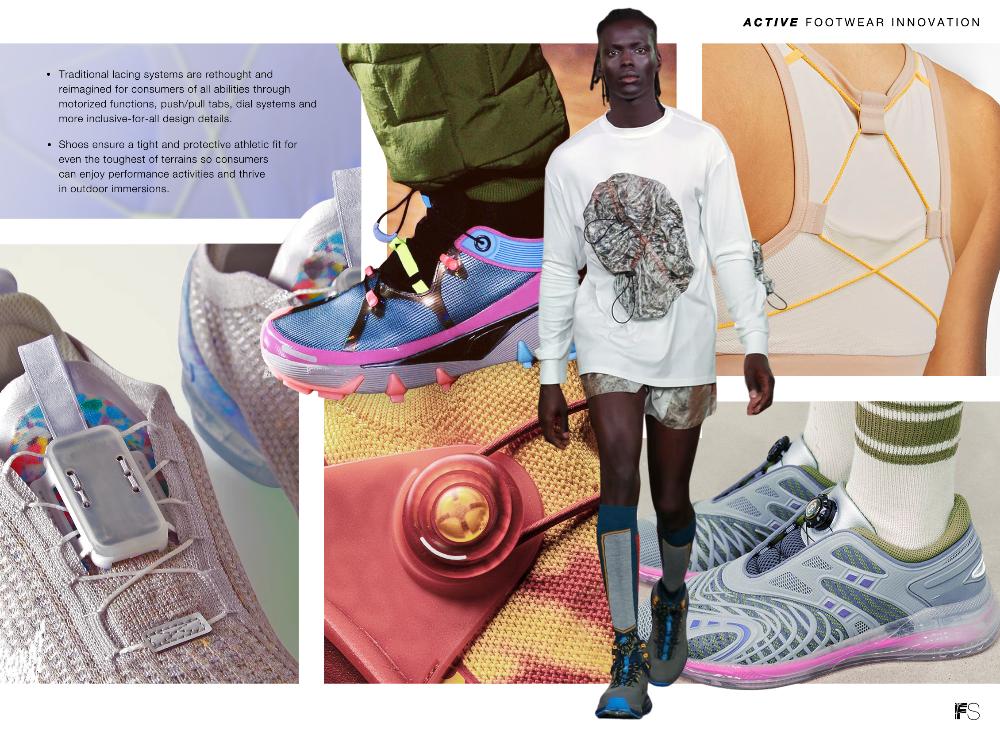 Everyday sneakers are increasingly using trail sock elements.
The shoe includes a stocking-like element that covers a large area of ​​the foot to increase exercise capacity in all surface and weather conditions.
The design of shoes uses elements of biomimicry (adjustment to the external environment of living organisms): shoes like a cocoon, changing the upper of the shoe to fit fullness, pronation of the insole to the individual characteristics of the foot, or direct references to natural elements. For example, a honeycomb pattern, materials like a natural sponge.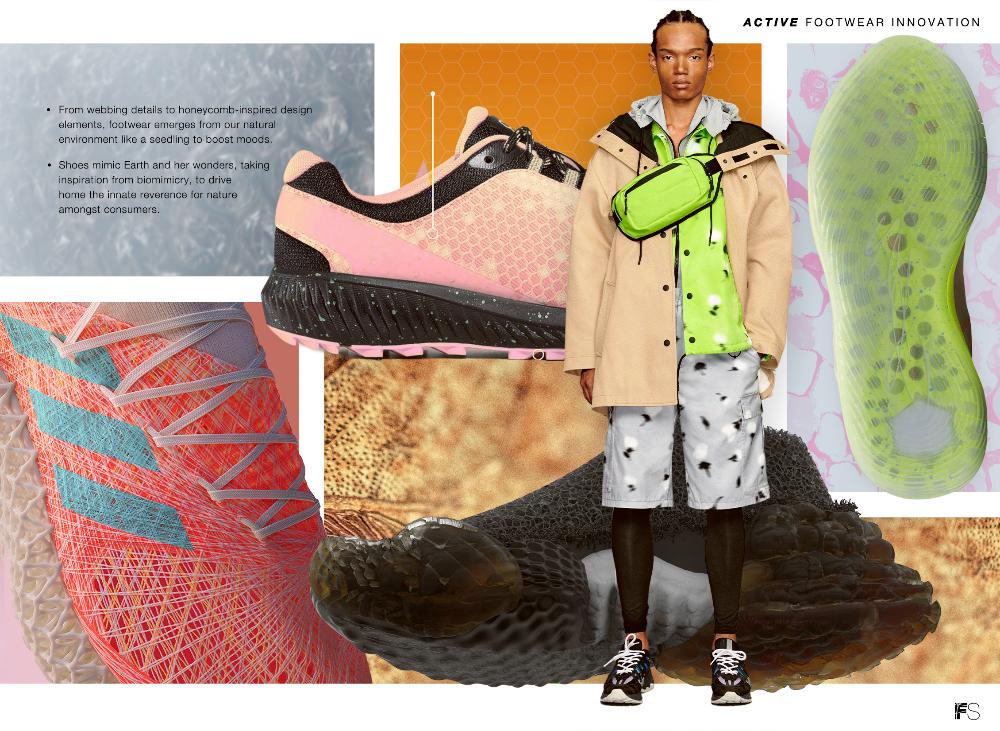 The shoes are distinguished by funny "inflated shapes" and a wide last, comfortable to wear. Bright colors add a positive vibe.
Humor and play in shoe design concepts bring lightness and brightness to the life of the buyer and become the main recipe for well-being.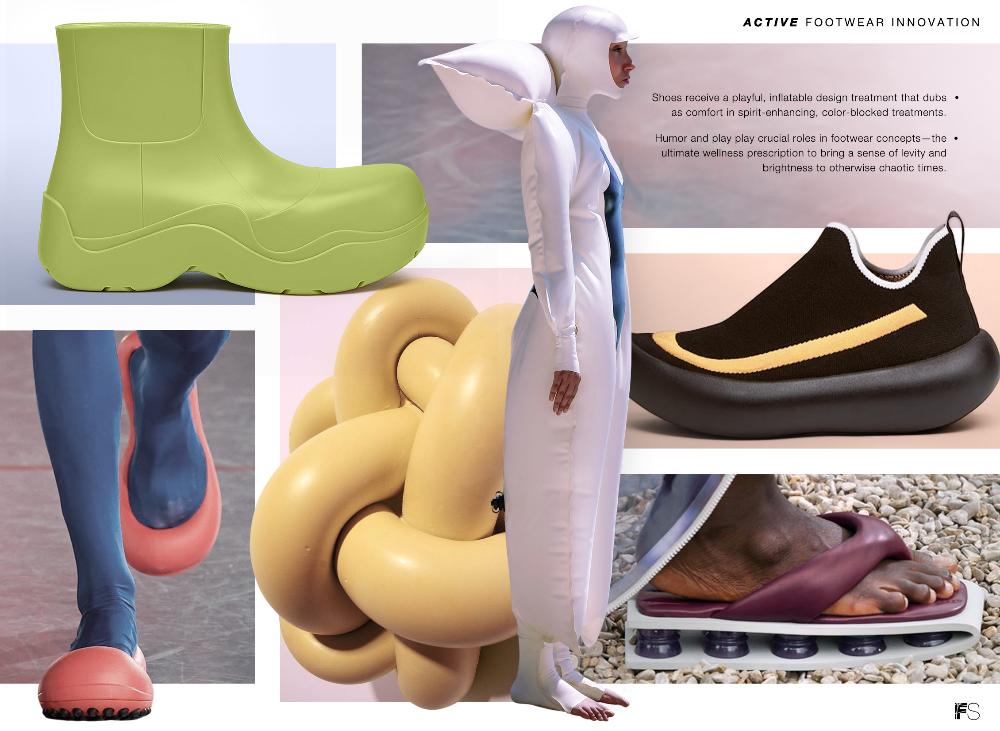 State-of-the-art technology creates a 3-in-1 multifunctional shoe made from durable materials and suitable for different conditions of use.
Designers create innovative, unexpected design, going beyond the usual designs.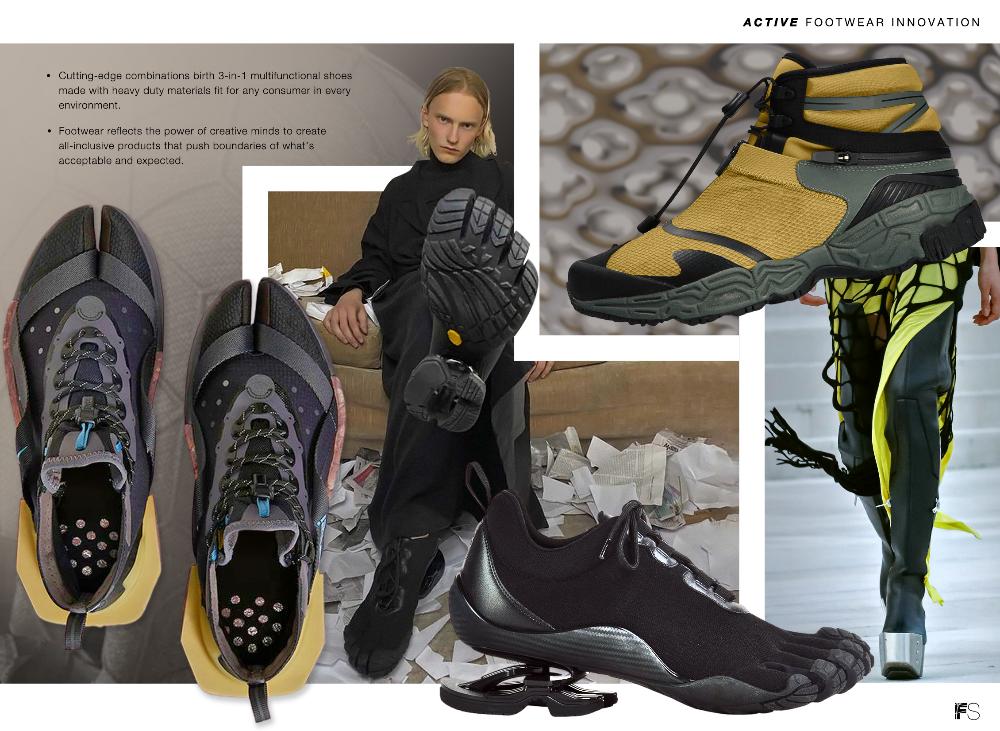 Decor elements may not necessarily be functional, but may contain a hint of additional functionality.
For example, the CROCS model with additional carabiners, a removable shaft, a compass and even a hiking rope.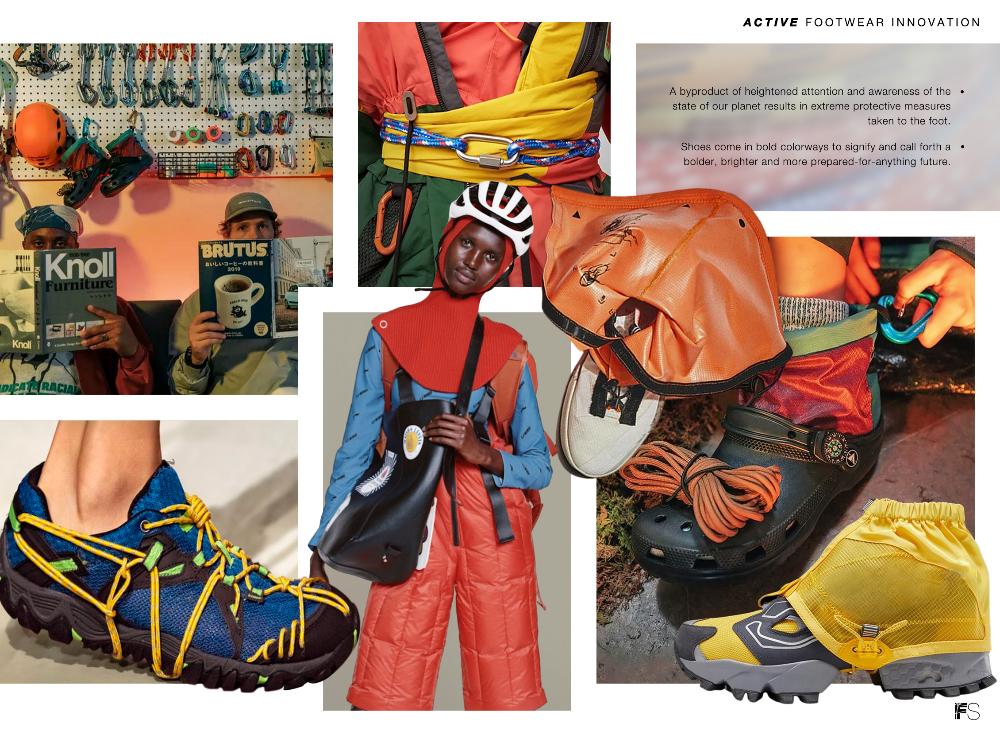 Unexpected combinations of materials and details sometimes look ironic, but show a unique design.
Models seem to be made in a single version to order and allow the buyer to express himself.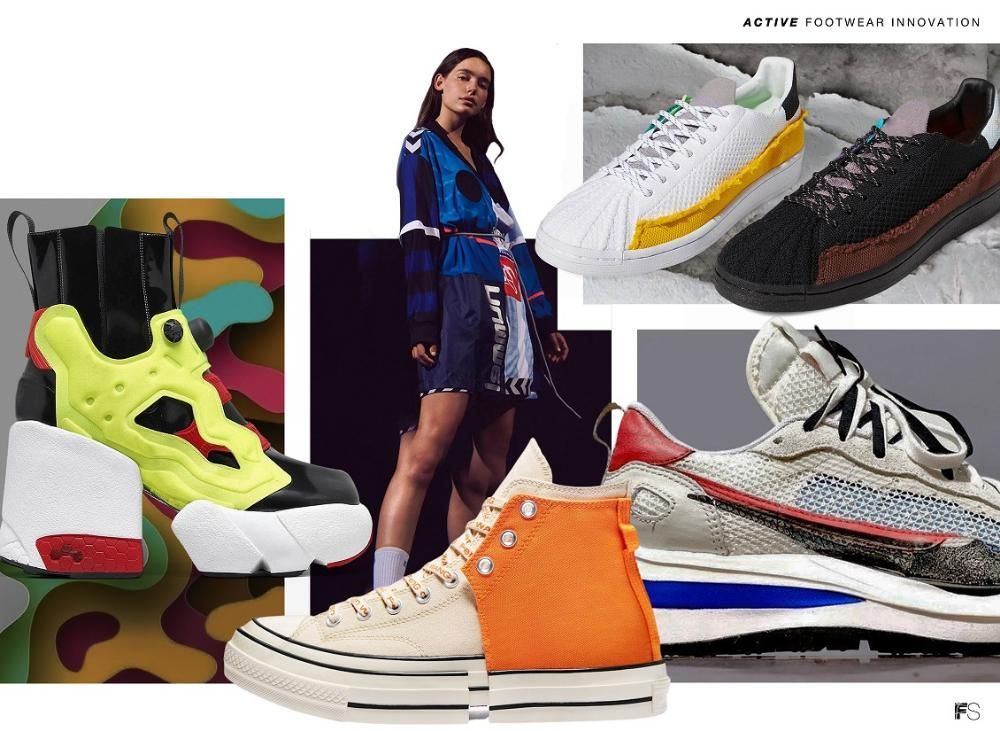 Gadgets are built into shoes and increase their comfort: automatic lacing and adjustment of tightening options, special applications for sneakers, voice control using Siri, changing the color of the model using LEDs. And yes, sneakers can now be charged using a special charging mat.
"Smart" insoles improve the quality of training and assess the load, as well as transmit a signal to a special mobile application, where all movement processes are visualized.
The sneakers are now multifunctional and provide electrical charging ports.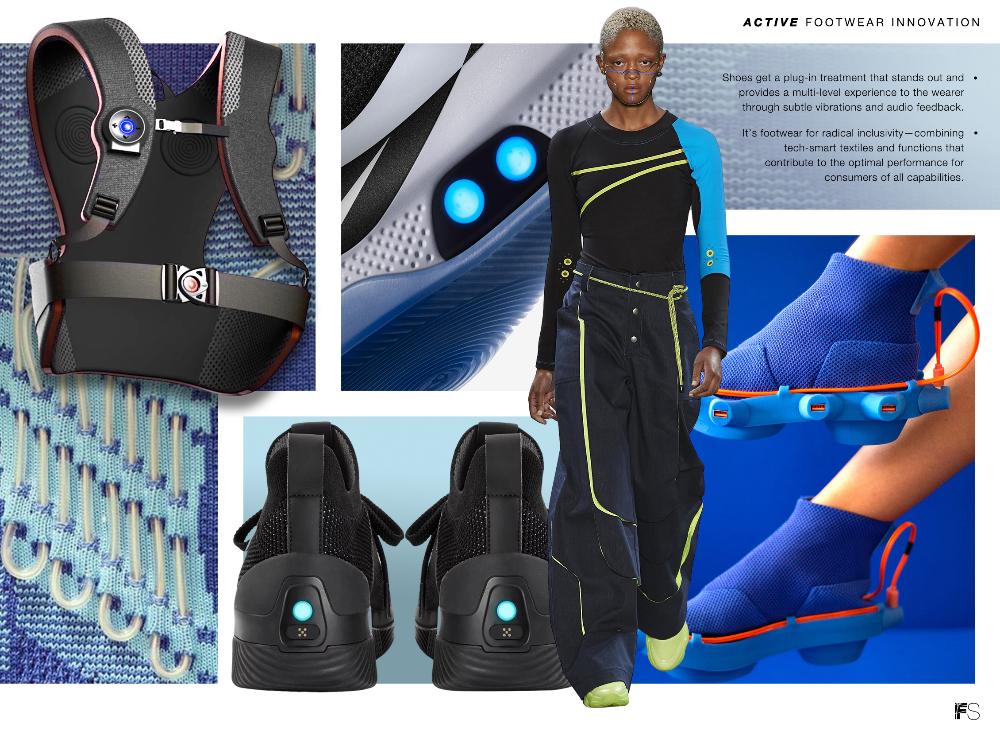 In this long article, Galina Kravchenko /@galina_kravchenko79, Director of FCG Assortment Department /@FCGMEDIA and Head of Trend Analytics at FCG/FashionSnoops, talks about key…