We continue a series of articles devoted to the four main fashionable topics for shoes for fall and winter of the next season. In the previous issue, our expert Galina Kravchenko spoke in detail about two trends - Pastoe and Terraform, and which shoe models will be relevant, which silhouettes, colors, materials and details will be fashionable in the FW 2020/21 season. In this issue - a detailed analysis of the third fashion theme CURIO PARLOR - Antique Salon.
Galina Kravchenko
- Director of the Assortment Department and Head of the FCG Representative Office of the FashionSnoops.com international trend bureau. Former Director of Marketing and Member of the Board of Directors of Zenden. He specializes in the development of commercial collections of clothing and footwear, assortment management in retail chains and wholesale companies. Introduces international experience in fashion product development into the practice of Russian companies. Author and host of a series of training-workshops and a course of lectures on assortment management and fashion trends for the HSE. In Fashion Consulting Group, she has implemented successful consulting and training projects for companies in the clothing and footwear segments, including: Unicel, Rossita (TM Lisette), Sursil Orto, butik.ru, Cavaletto, Vitacci, Nikamed, Ekonika, Cablook.ru, 2fellini.ru, Gretta (Eleganzza retail chain), Leo Ventoni, Lamoda, Otto Group, Muschel (showroom), Wild Orchid, Oodji (Almeo Group, Kazakhstan) , "Sport-master", Sela, "Holding Center", Vito Ponti, TM Fest, TM Golub, Luisa Cerano, Molito Group (chain retailer of Molito, Baltman, Mosaik brands), Westland, and others.
CURIO PARLOR - Antique Salon
Curio Parlour fashion theme with its atmosphere as if invites to a boudoir, furnished with rare furniture, with interiors in the colors of lollipops and French pasta cakes. Every thing corresponding to this trend is literally saturated on the one hand with sweet dreams, and on the other with bohemian jazz parties in the style of The Great Gatsby.
The surroundings of the antique interior are in everything: in chic materials - such as satin or velvet, genuine leather or rich jacquard, and in a variety of colors with "candy" shades - lemon yellow, bright blue, juicy peach and muted purple. And in the decor of objects there are all the attributes corresponding to the jazz era - feathers, sequins, sequins, embroidery.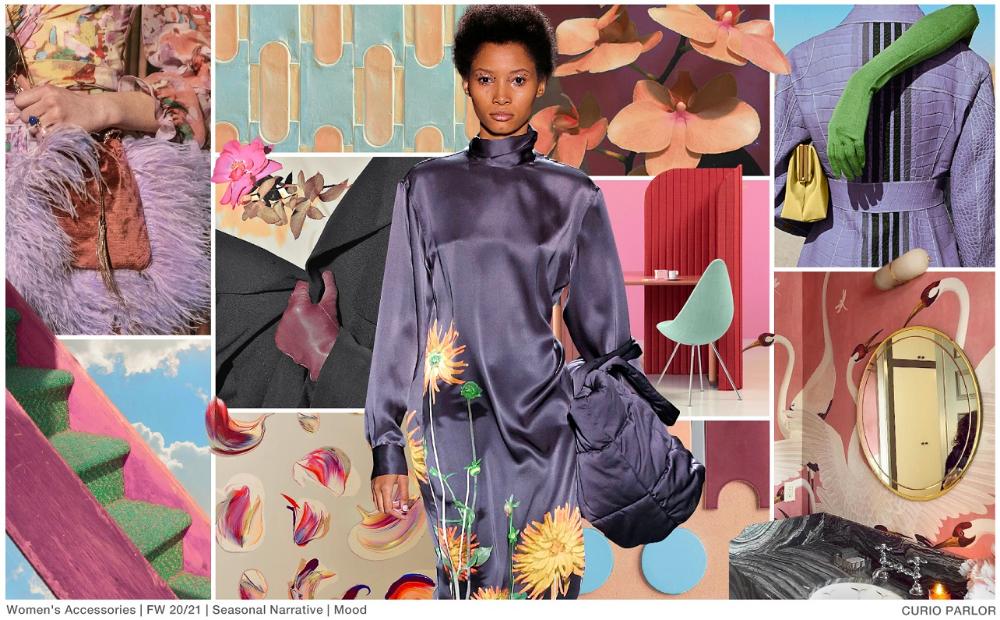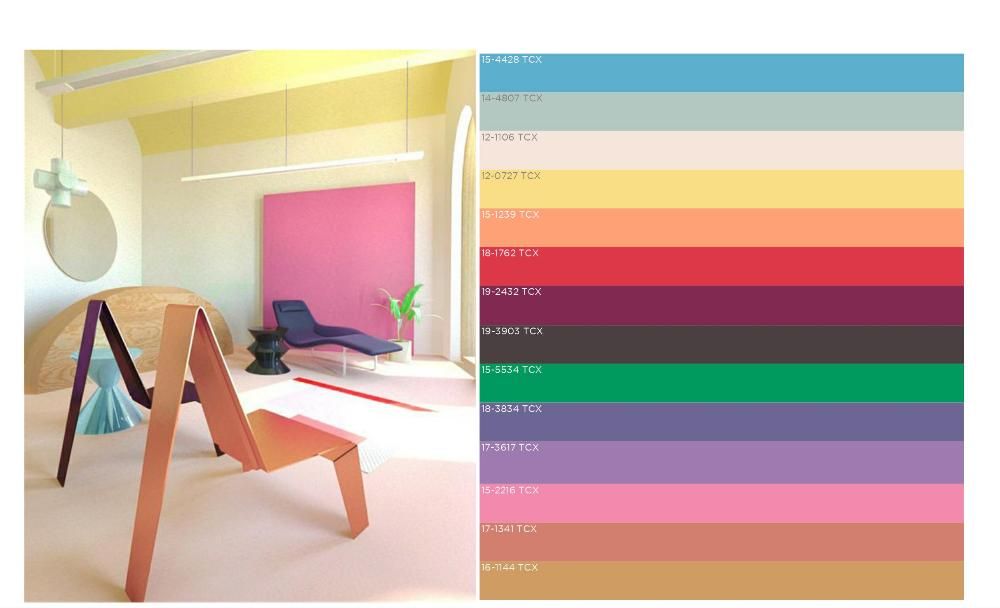 Boots
In the FW 20/21 season, CURIO PARLOR theme shoe models are saturated with decor like never before: extra straps, buckles and lacing. There are extravagant models made entirely of sequins of different sizes, and in a romantic style with a floral print. Unusual materials are especially prominent here - such as satin and tapestry textiles.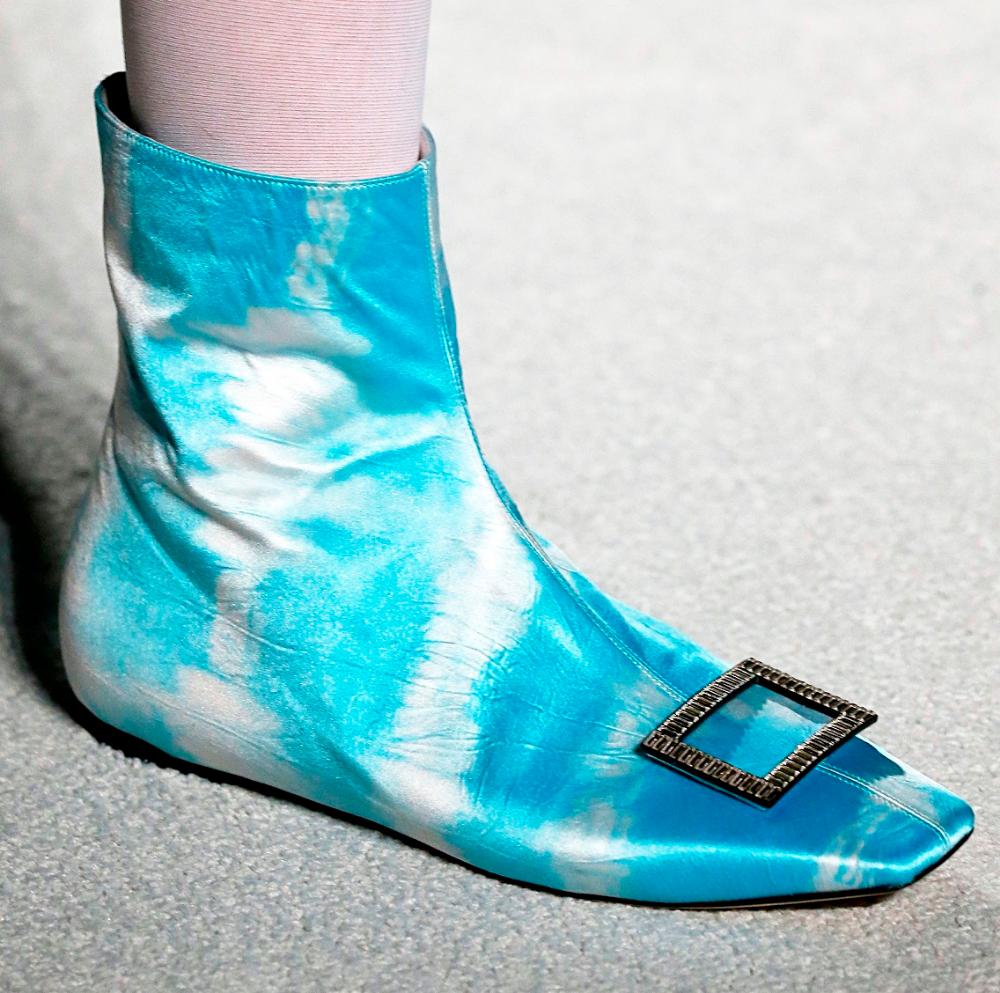 Material: satin, Decor: buckle, Print: thai dai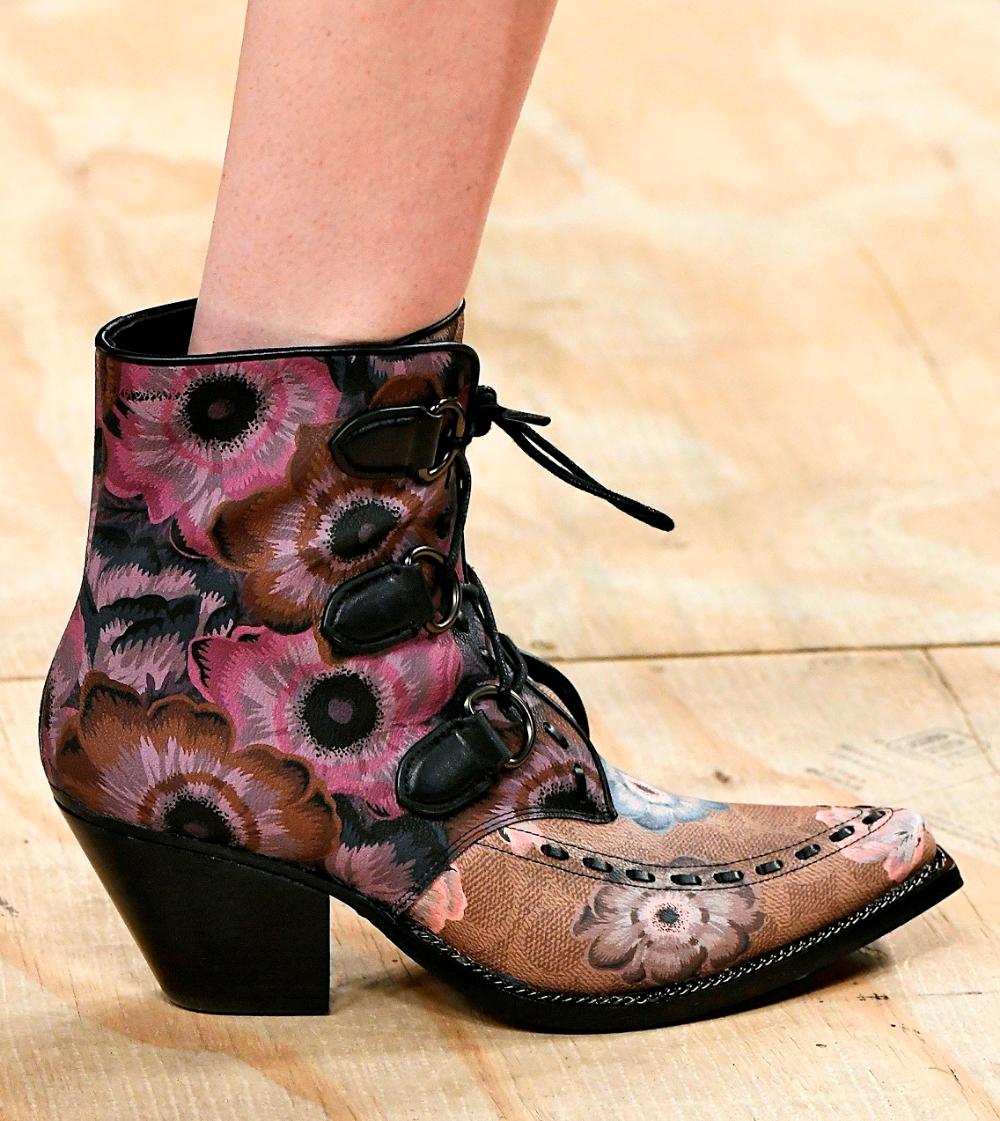 Design: Cossacks, Print: Floral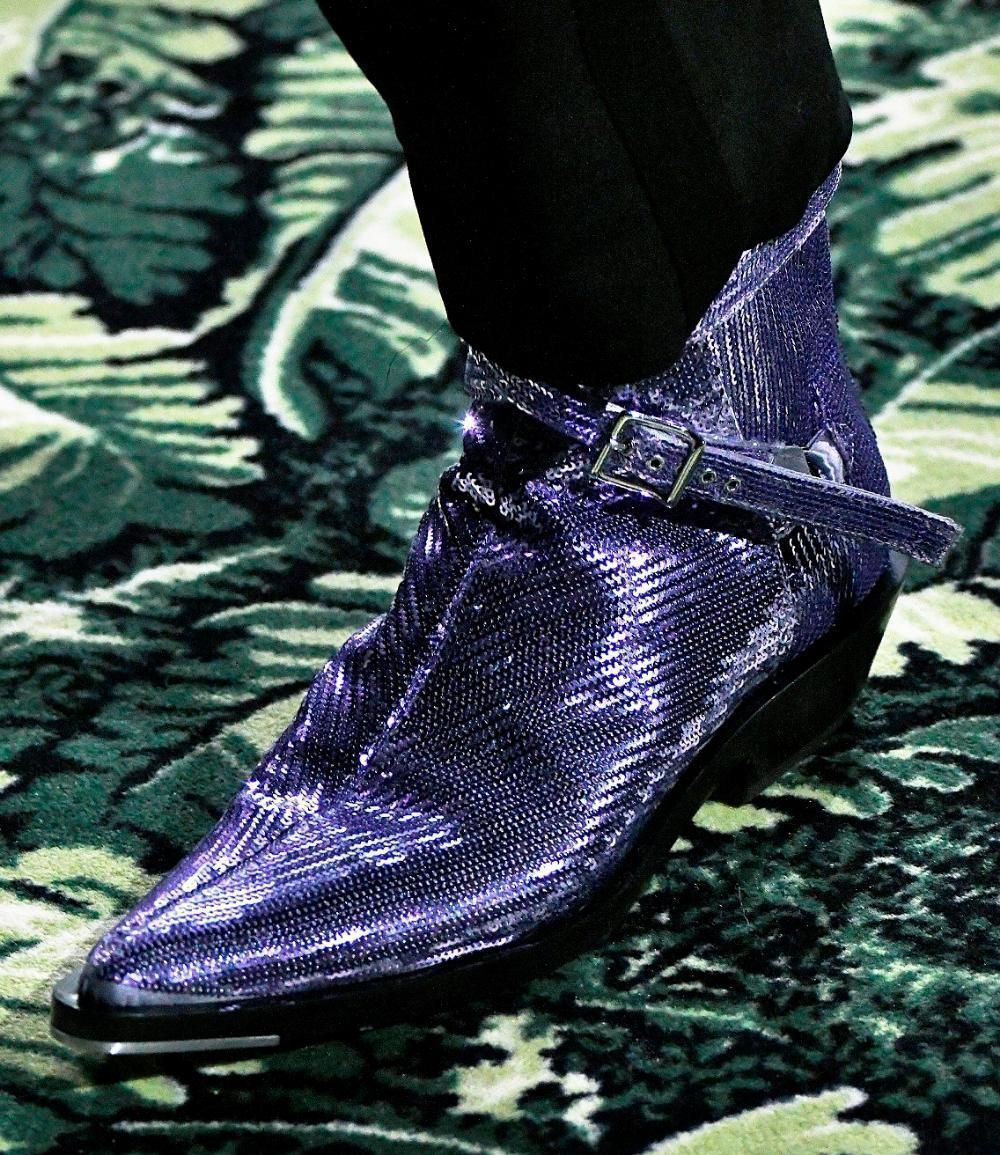 Design: Cossacks, Material: sequins
Low shoes and ballet shoes
The low shoes and ballet flats related to this fashionable theme look especially bright in the fall-winter 2020/21 season. In addition to bright prints and sequins, massive buckles decorated with feathers and bows with beads are used here, which give this shoe and the image a generally playful mood. Atlas also became the main material in this category.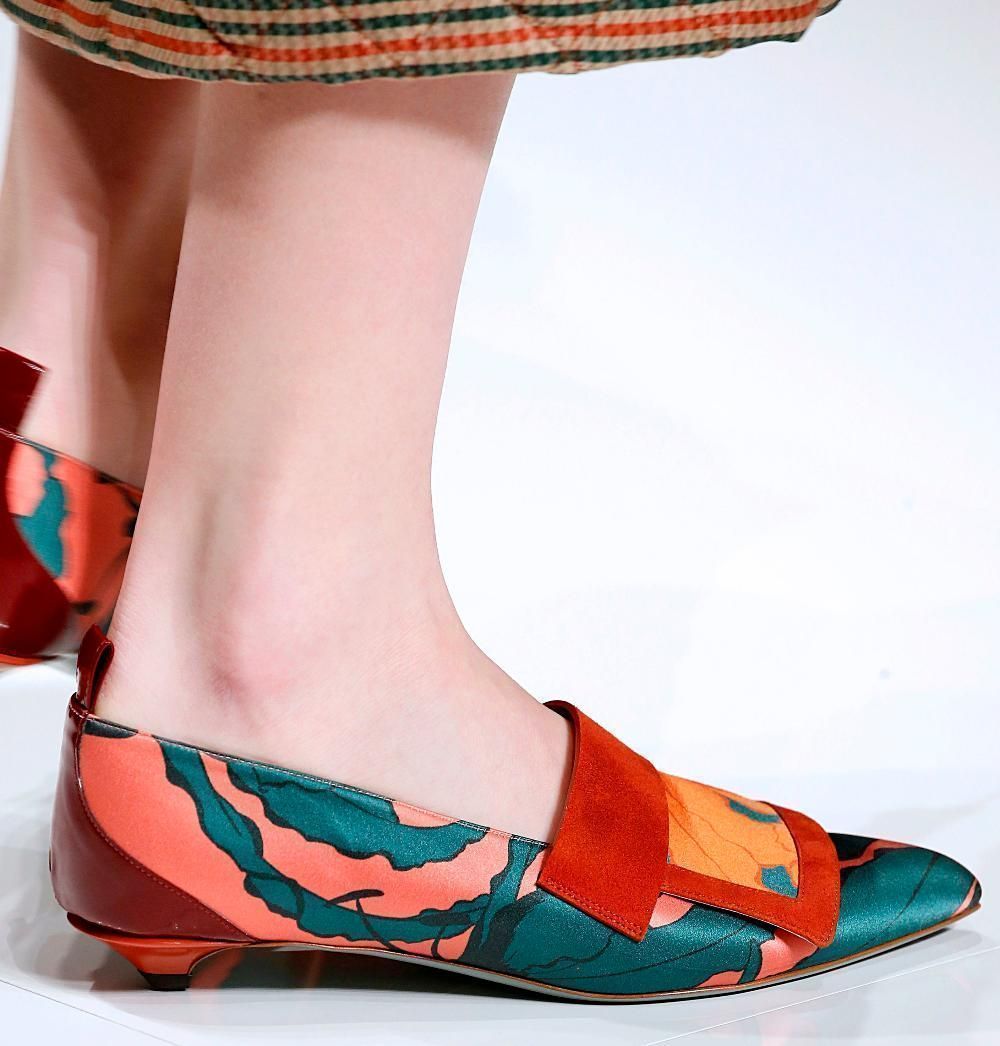 Design: Loafer, Decor: Bright Print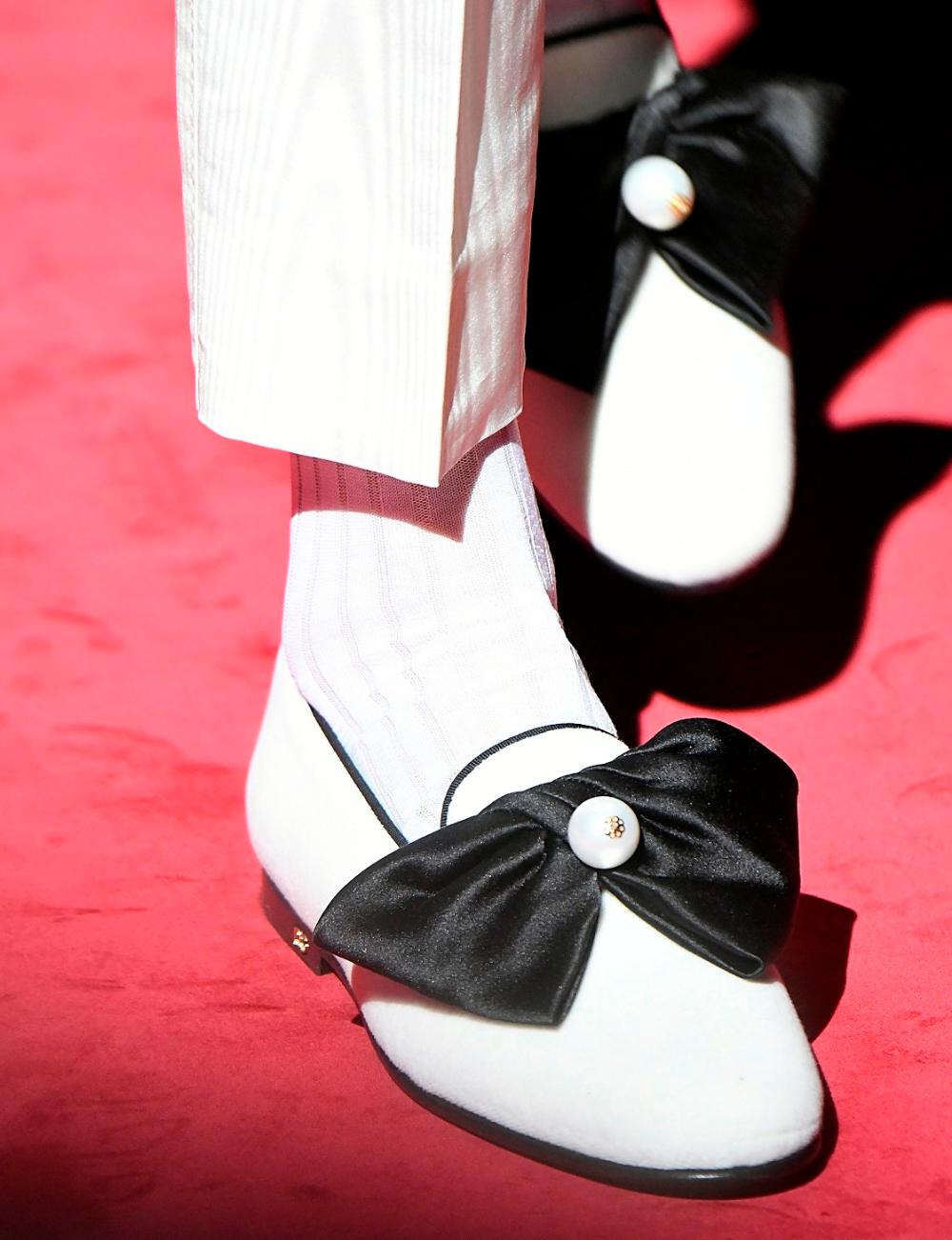 Design: loafer Decor: bow + bead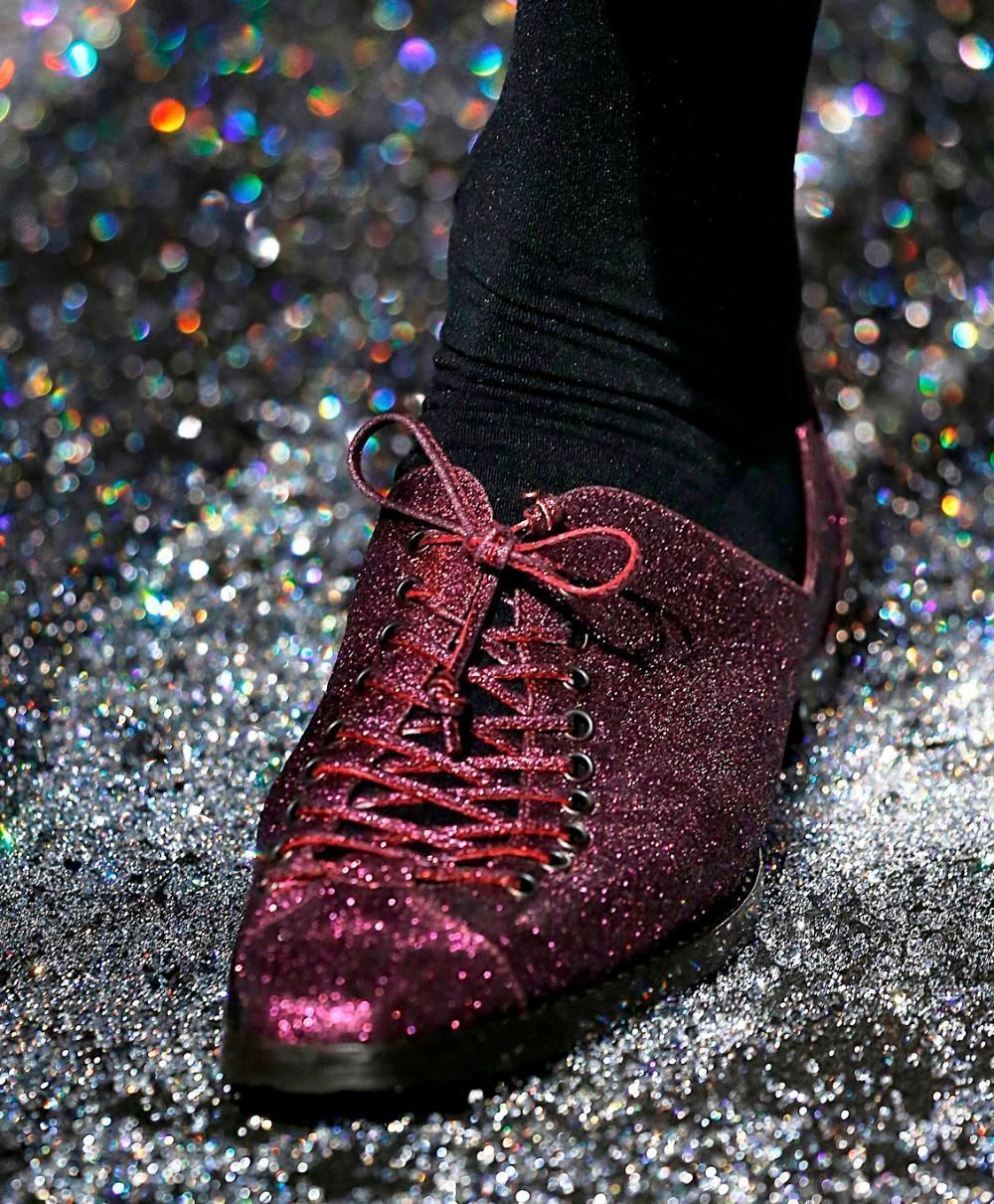 Decor: Lacing, Material: Sequins
Ankle Booties
In the new season, kitten heel low-heeled lace-up ankle boots will keep pace with the steady square heel. Designers do not cease to amaze - they decided to choose a boucle as the main material for ankle boots. But if for someone it is too modest, that is, options that are completely decorated with sequins, are quite appropriate for an evening out, or with a floral print for a romantic date. And for those who prefer the classics, as a decor, designers offer a string of beads tied at the top.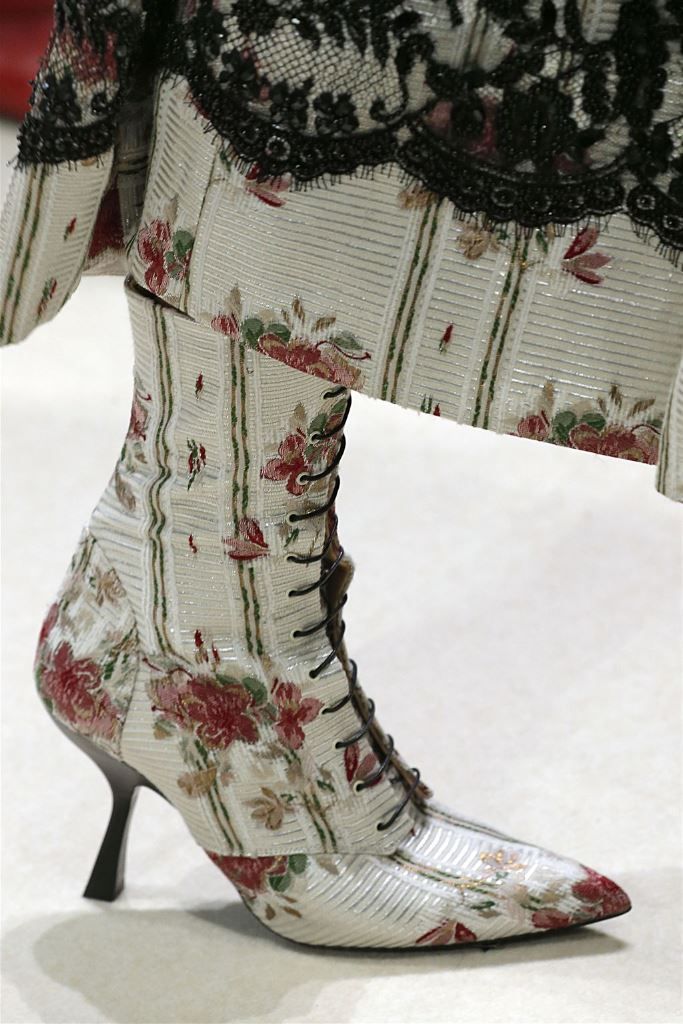 Material: Leather, Decor: Ankle-toe, Heel: Steady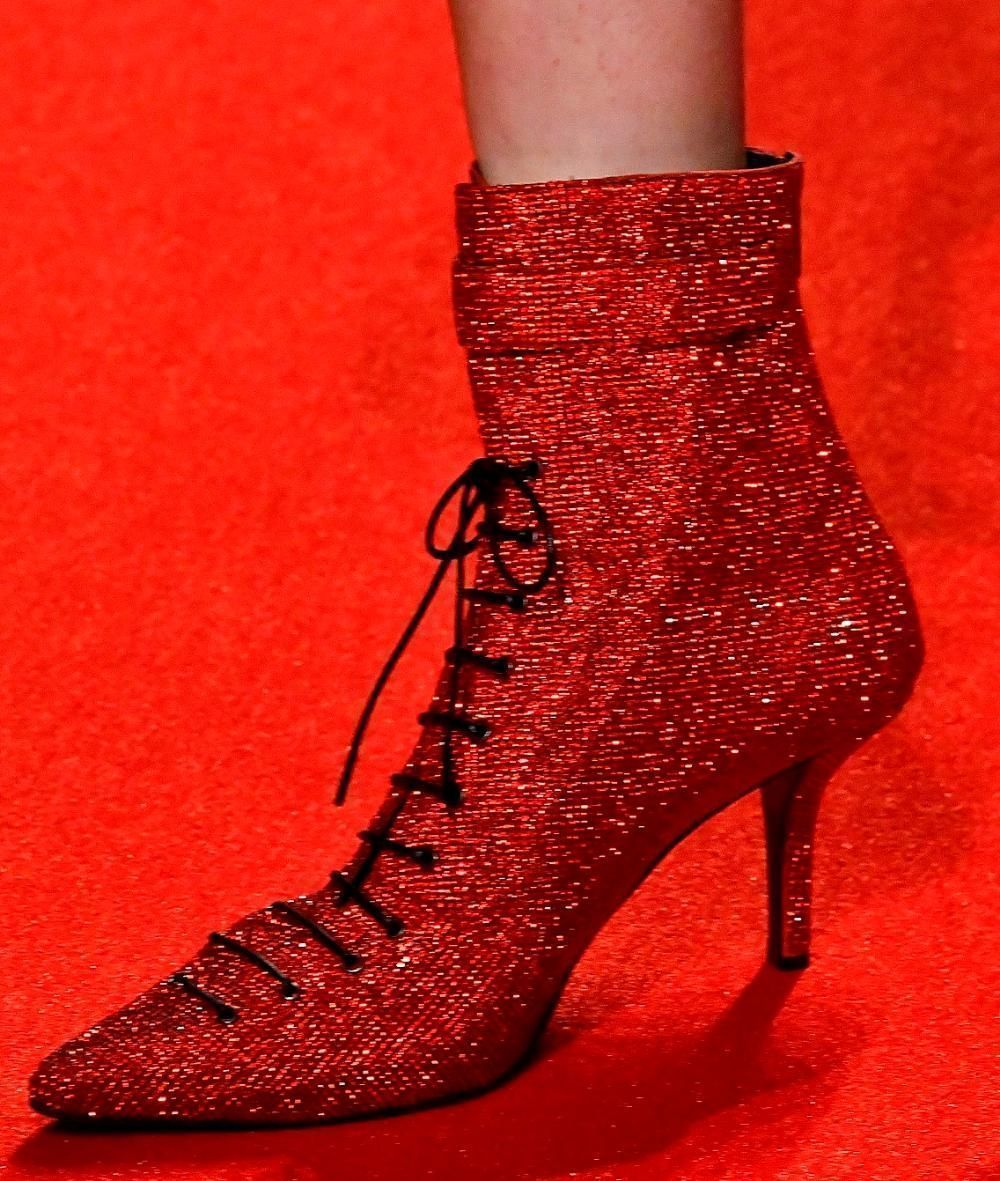 Material: under the leather of a cow, Heel: transparent resistant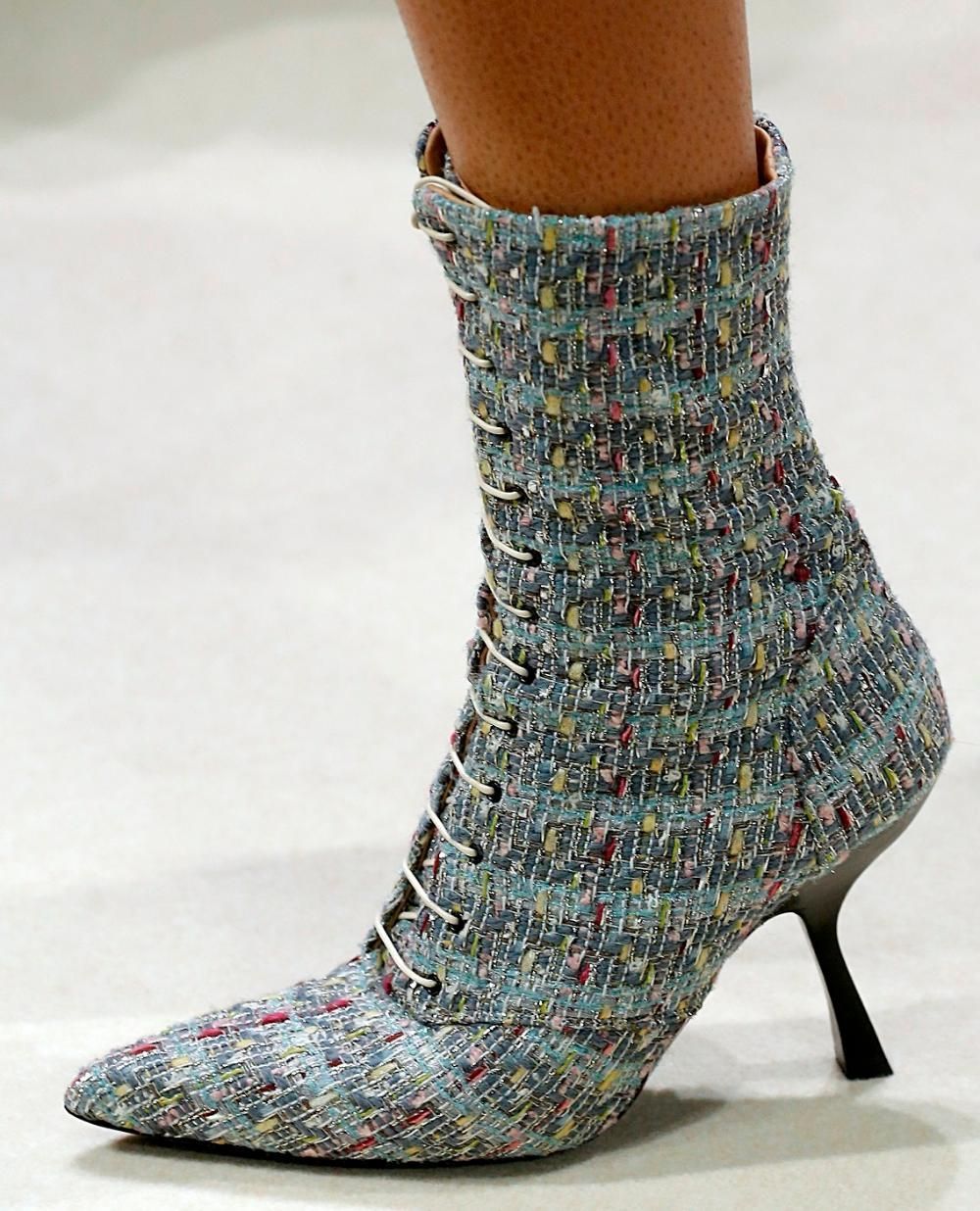 Material: suede, Heel: kitten heel, Decor: color blocking
High heel shoes
Heels in the autumn-winter season literally radiate the mood of the holiday: expensive shiny satin surfaces, rhinestones and, of course, feathers are ideal companions for an evening out. And in more modest options - on a low heel - pearl threads or an open heel are used as decoration.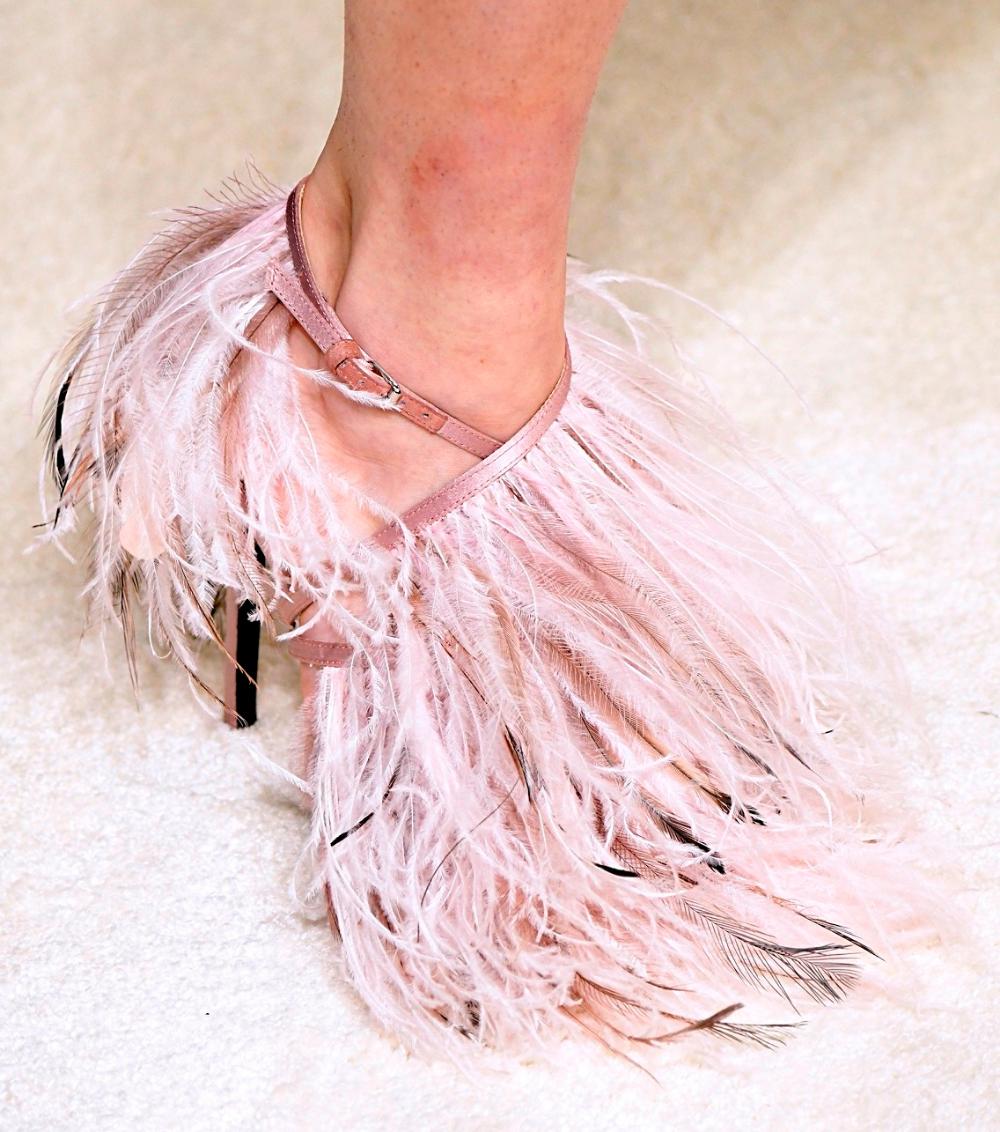 Decor: Feathers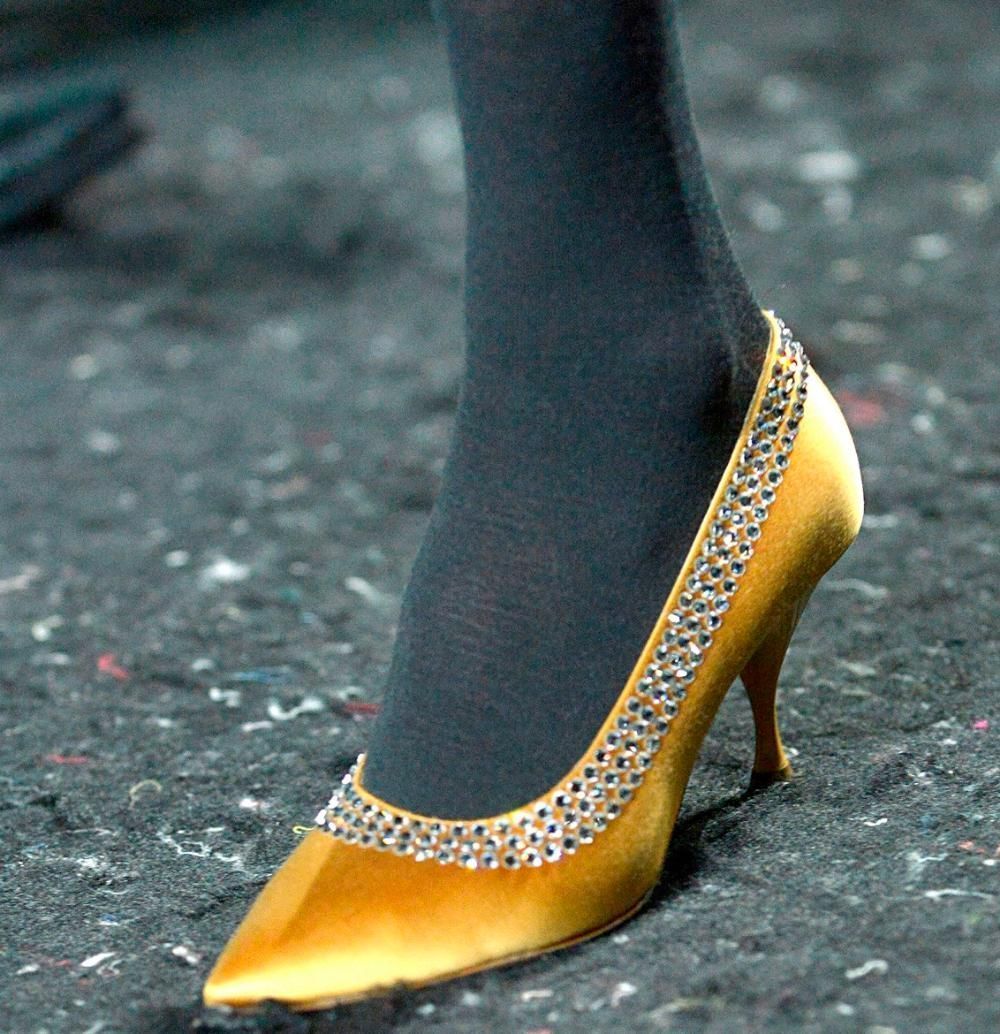 Material: satin, Decor: rhinestones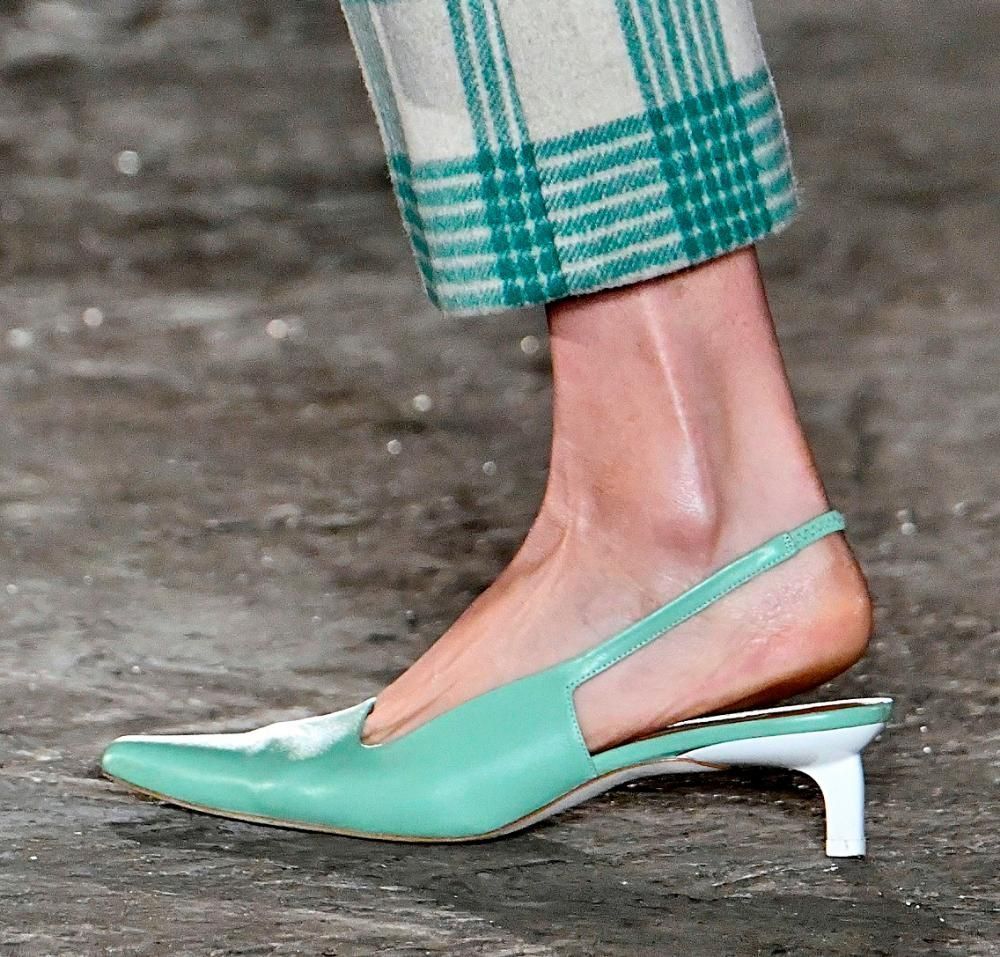 Construction: Open Heel, Heel: kitten heel
Boots
CURIO PARLOR theme style boots continue the main line of the trend - at the head is an atlas of candy colors or prints. More classic models are made of natural materials - now at the peak of popularity, leather and suede. Some couturiers decorated high boots from the new collections with lacing along the entire length of the shaft, or an unobtrusive print with flowers.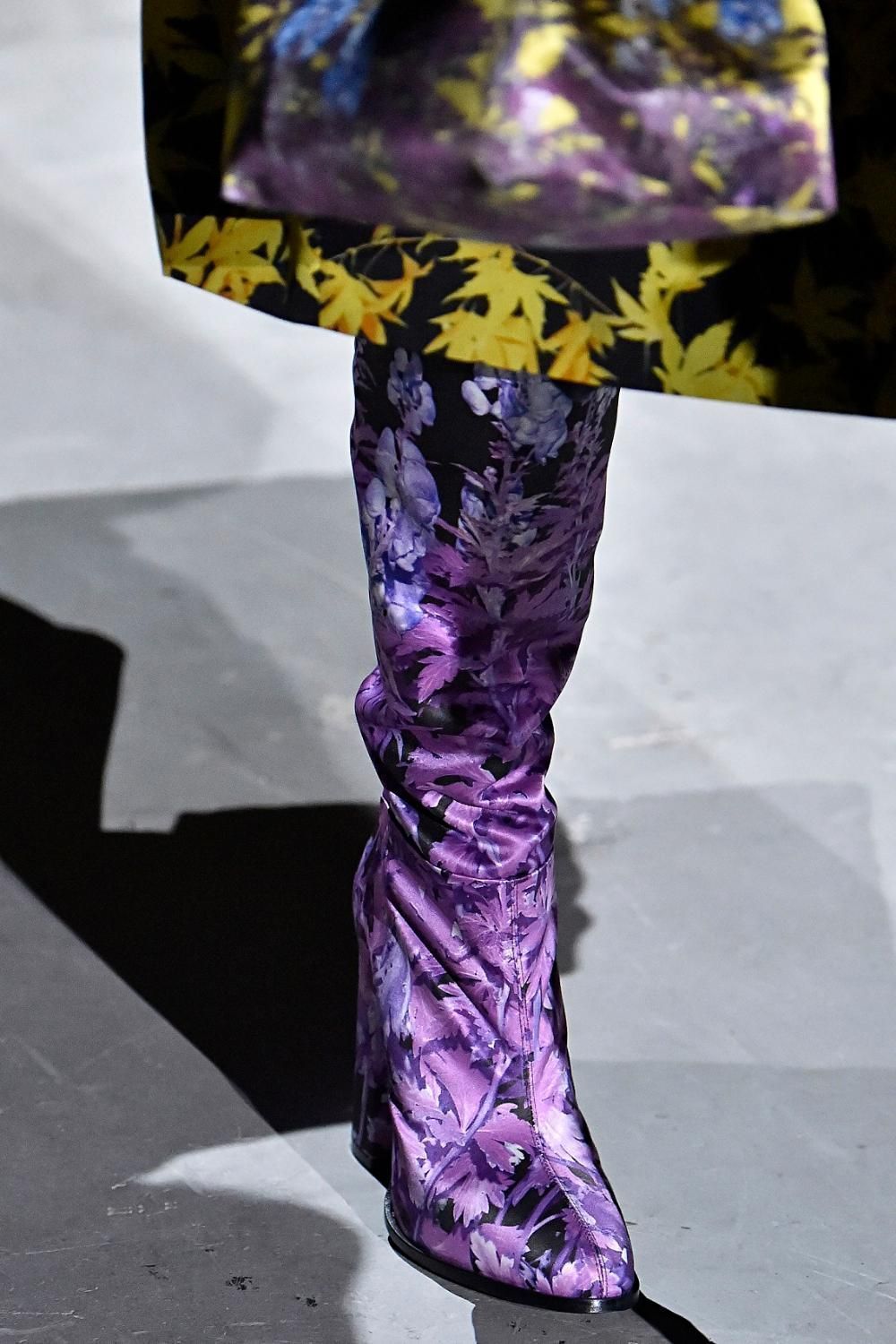 Material: satin, Print: floral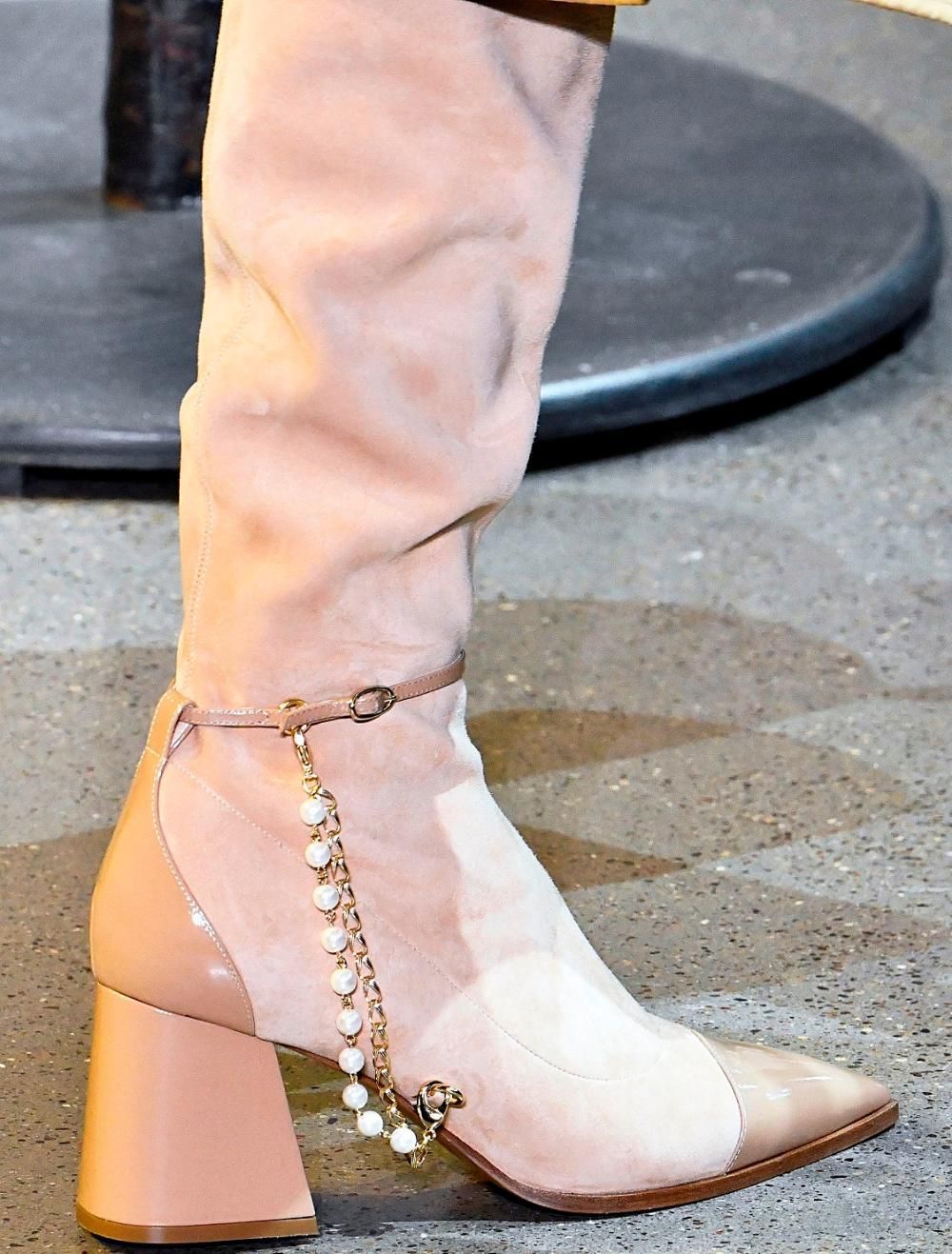 Material: leather + suede, Heel: steady, Decor: beads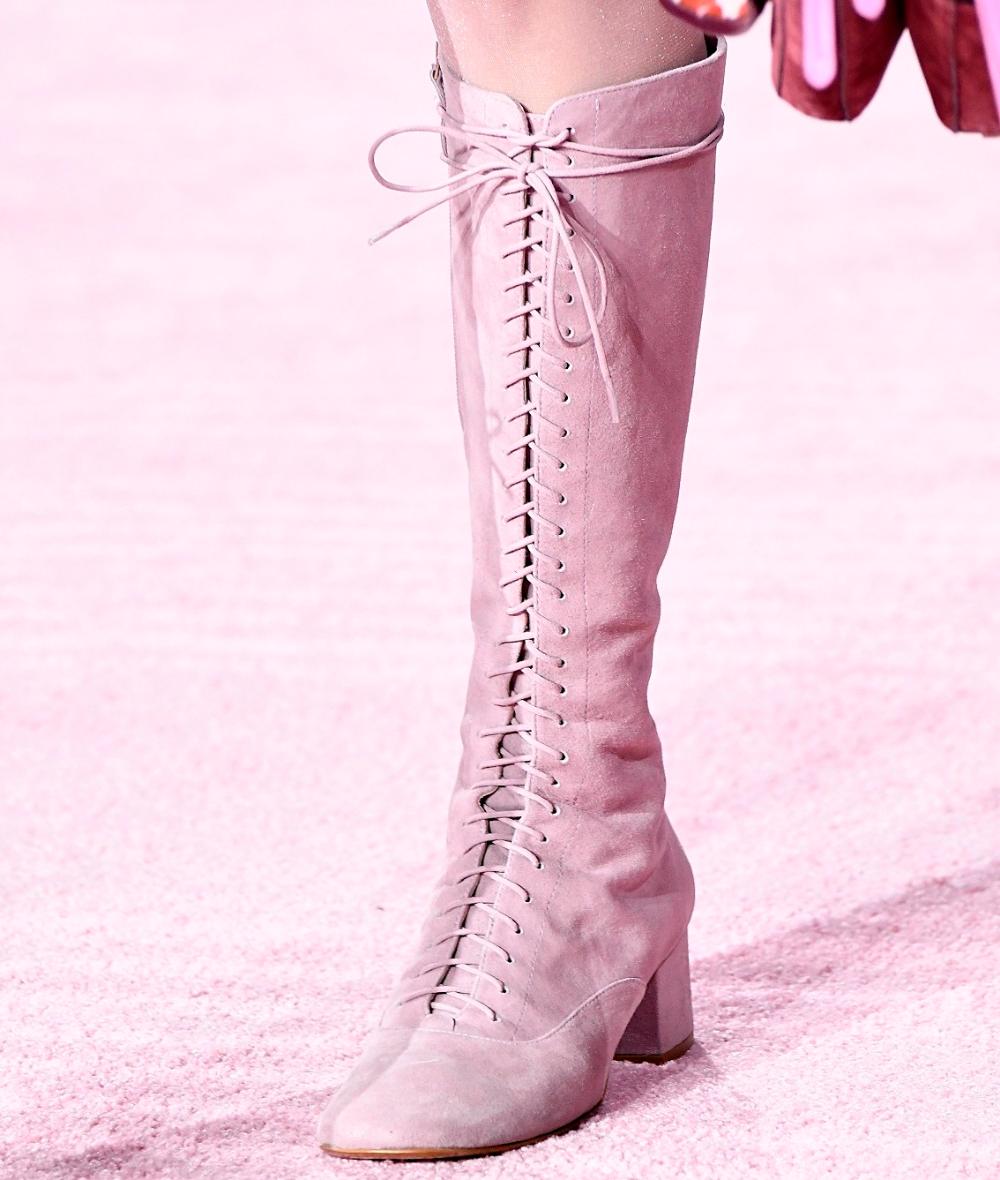 Material: Suede, Heel: Square, Decor: Lacing
We continue a series of articles devoted to the four main fashionable topics for shoes for fall and winter of the next season. In the previous issue, our expert Galina Kravchenko spoke in detail about two ...