Franchising is one of the most effective small business development schemes. In an optimal scenario, it benefits all parties involved. What are the features of shoe franchising, and what are the pitfalls in working and striving to make the perfect deal? Questions are answered by business coach Anya Pabst.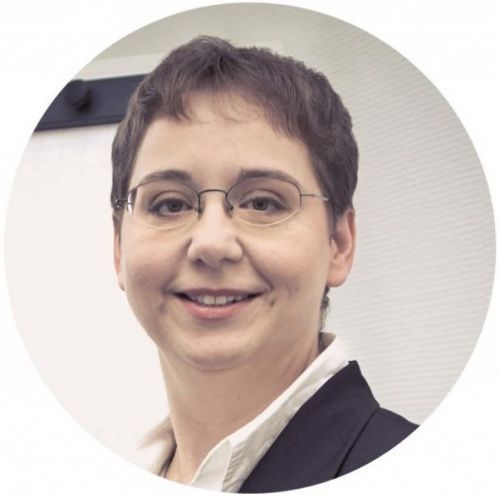 Anya Pabst
- Head of the Russian branch of BEITRAINING. Master of Sociology and Slavic Studies. Education "HR Manager", is a specialist in the field of crisis communication. He has experience working with people in study groups of various profiles both in Germany and abroad. Over the years, Anya Pabst has trained over 150 trainers. For more than 7 years her professional activity has been associated with work in the CIS countries - Russia, Kazakhstan and Ukraine. BEITRAINING is an international franchise company and a certified strategic partner of the German and Austrian Franchising Union on the topic of "Professional Development". He specializes in training and professional development in the field of management, trade, customer service and personal growth.
Franchising is a business concept that makes it possible to use already proven and proven technologies, learn and receive the necessary advice, and use the established reputation of a well-known brand. Such a system of doing business allows you to simultaneously use a ready-made business concept and at the same time be the master of your own business, taking responsibility for success and failure.
According to statistics, 95% of all new enterprises fail in the first year or two of their existence. At the same time, 85% franchisees are still standing on their feet after two years of existence. By getting a streamlined scheme at the start of the project, you don't need to think about how to sell or advertise the product - in most cases, this experience just needs to be correctly adopted. Small and large solutions, finding partners, choosing the best schemes take much more time than it might seem at first glance. A franchised company in this case receives special advantages and support from the "big brother" (franchisor). Those who decided to open a retail business on their own fill up their bumps in solving a variety of issues - current and strategic, losing time and money. Another important point: 67% of retail customers are conservative and give preference to branded products that they have been familiar with and prefer for years - that is, brands, many of which are nothing more than franchised networks. The economics and preferences of customers make it easier to enter the retail market through the franchise of a well-known brand, rather than creating your own brand.
Today, retail trade in Russian franchising is actually 50%, half of the franchises are retail chains. As a model that promotes the rise and stabilization of small businesses, franchise schemes seem to be a good way of self-realization for entrepreneurs, experienced and beginners. A franchise-opened store has the advantage of minimizing expenses on payroll and tax deductions, since there is no need to recruit a large staff - after all, many business processes have already been tested, established and worked out, and there is no need to create special marketing, visual merchandising, or to hire the staff of this specialization. According to statistics, 75% of new companies are created with less than twenty employees. In Russia, small businesses, including those operating under the franchised model, also read an average of 3 to 10 people.
The success of the enterprise equally depends on both the franchisee and the franchisor - on the elaboration of details, business management schemes, independence and readiness for dialogue. But shoe retail is the strong competition and serious difficulties already at the start, so even if the store opens under a franchised umbrella, its owner and manager will have to work hard and hard at the initial stage.
On the other hand, according to experts, despite strong saturation (if we talk about product content in different price segments), franchising in shoe retail remains attractive for entrepreneurs due to stable demand and stable supply.
Due to the characteristics of the market, the franchise model is one of the most interesting for shoe entrepreneurs, especially against the background of the expansion and development of large retailer networks and the reduction / closing of individual stores.
In theory, everything looks great, but in practice, the process of selling a franchise does not always go smoothly: difficulties during negotiations between the franchisor and franchisee company, the expectations of the franchisee, unrealistic forecasts, and misunderstanding during subsequent interaction. How to avoid common mistakes when selling / buying a franchise and make sure that both parties feel the benefits of the transaction? Let's try to figure it out.
Choosing the right concept is the first step towards success.
If the decision to enter the shoe retail market through a franchise is made, its choice is not to start with the costs and concepts, but to evaluate its own capabilities. Of interest to franchisors are, first of all, large cities, then medium-sized ones with a population of 400-500 thousand inhabitants, but a candidate from a small city may not be desirable for a large franchisor simply because the shopping centers there do not have sufficient traffic and cannot Provide appropriate traffic to its requirements. If we are talking about business development in a small city with a population of 100-200 thousand people, do not give up the idea: you can ask the franchisor about concepts that are specially designed for small settlements, because shoes and clothes are necessary for their residents anyway, and that means there is a niche for entrepreneurs.
At this stage, you need to objectively assess what the potential consumers are and determine whether there is a market need to open a shoe store in a selected place. And only if the answer is yes to both questions, we can proceed to the assessment of retail space and our own investment opportunities when launching and supporting the project. It's worth getting acquainted with the offers of franchisors only after the first stage has been successfully completed.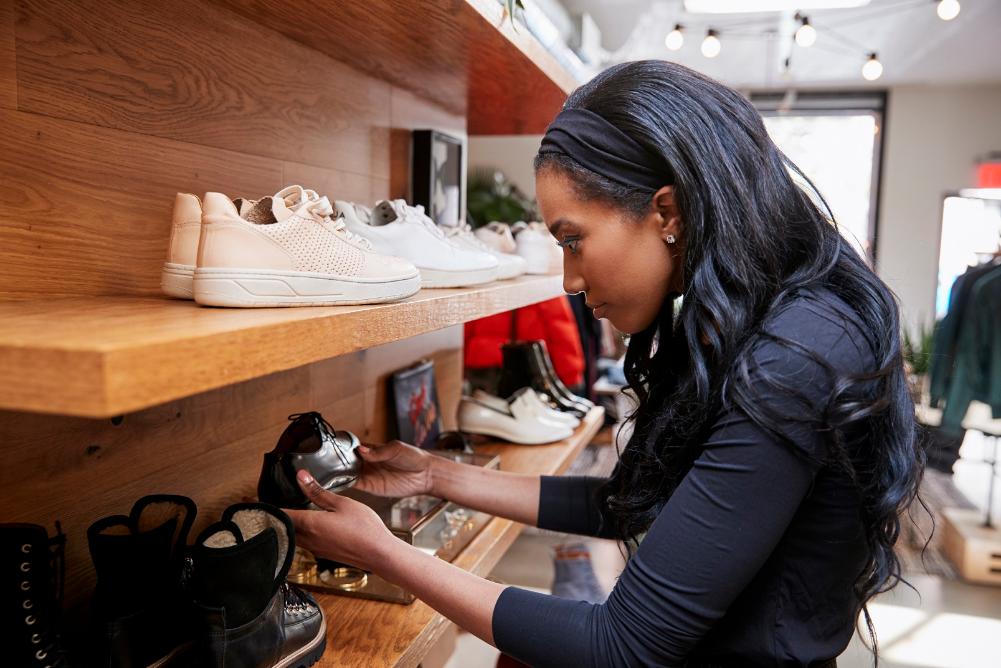 Ideally, the franchisor and franchisee should communicate on an equal footing as business partners
The future franchisee should carefully study all aspects of the contract with the franchisor and without hesitation to find out under what conditions the latter terminates the contract or takes the store under its full responsibility. Unfortunately, the recent trend is this: franchisors are waiting for franchise buyers to "disperse" the site, make up a customer base and gain a foothold in the field, and franchisers will only have to harvest. In fact, real success for both parties comes only when the interaction is on the same level, without a top-down look: when the franchisor sees the franchisee as an equal partner, and not as an extension of his own hand, or - the other extreme - as a completely independent enterprise who should not be helped.
Personal competencies that a person possesses, his very ability to be a businessman and how personally the selected market segment suits him are the determining factors in the process of selling a franchise. In addition, you need to keep in mind all expense items at once, some of which the novice franchisee often overlooks:
Lump-sum payment;
Introductory training expenses;
Original equipment;
Running costs of doing business;
Ongoing expenses for daily life;
Plan b;
Personal resources.
Shoe retail has its own characteristics that are different from other segments where commodity franchising operates, for example, a lump-sum payment, which may not be available for fashion franchisors. The features of the market, saturated even with a small number of significant players, allow large franchisors to dictate their conditions. Compared to the clothing fashion segment, where the main revenue of brands is production and supply, shoe franchisors do not reassure their partners with benefits and regularly require marketing fees or royalties. It's wrong to think that the franchisor is only interested in selling a license, because his own success depends on the success of the franchisee. This means that the main thing is for the franchisee to be able to create a successful enterprise that will last not a year or two, but much longer, and will only develop.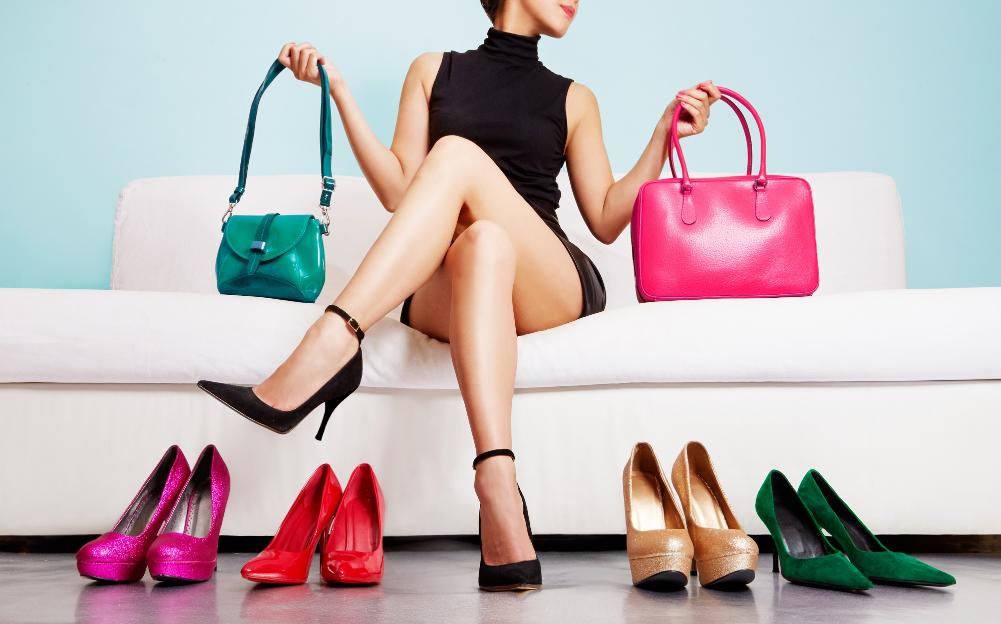 Franchise for any wallet: from budget to expensive options
Inexpensive shoe franchises are a rarer occurrence. In this case, the franchisor creates a special package that summarizes the experience of budget franchises and new formats that make the franchise cheaper. This allows you to work in the regions and on small sites, with less investment. Thus, two or three dozen major franchises of shoe brands on the market can be classified from budget offers and franchises with an average level of investments to expensive options when the cost of starting a business exceeds 200 thousand euros. The latter looks especially expensive compared to budget options starting from 10-20 thousand euros.
A new phenomenon such as a motivating royalty system is also interesting: in this case, a revenue plan is drawn up, and if the monthly plan exceeds 90 percent, then the base and royalty rate are considered from the fact. If the monthly plan is completed at less than 90 percent, then royalties are calculated from the plan. Thus, the franchisee loses in revenue when it is not fulfilled and wins when the plan is overfulfilled.
Shoe multi-brand - a popular franchise format
Multi-brand franchises are popular among community entrepreneurs, this is especially noticeable in contrast to the fashion segment, where monobrands generate stable demand. Multibrands seem to many to be a more profitable option, even despite a more complex conceptual positioning, special assortment policy and large store areas, which means high costs at the start.
Acropolis of Success
For the success of a new enterprise, it is not enough just to have money to pay a lump-sum payment and start a business. Personal competencies, the very ability of a person to be a businessman, and how personally the selected market segment suits him personally are determining. Many franchise agreements are overly binding and unilateral. In fact, we must remember that both parties are interested in the success and long-term perspective of the enterprise, and pushing each other is a bad strategy.
Franchising requires responsibility and carries the risk of losing your funds if things go uphill. Franchisees need flexibility of thinking, openness and a desire to improve, team orientation and conflict resolution skills, a serious attitude to work ethics and patience. In fact, such qualities would not hinder any business, and indeed every person. Do not forget about the leadership skills: strategic thinking, effective self-organization, the ability to prioritize and delegate authority.
The success of the new franchisee depends on several key factors that together make up the so-called "acropolis of success":
1 - business idea
2 - Resources
3 - Personal Skills
4 - leadership competencies and leadership skills
The four points above are the pillars on which a successful franchise enterprise is based. Thus, success depends on the success of the business idea, and on the resources available to the franchisee, but equally on his personal skills, leadership skills and leadership skills. An attentive and responsible leader is a gift for any company and a necessary condition for a successful company.
Pros for both sides
Franchising is one of the fastest growing business concepts. For the franchisor, this is income from the payment of lump-sum contributions, the opportunity to expand the network and its presence in other regions, increase brand awareness and increase turnover. The ability to choose the right franchisee will reduce the risk of ruining your reputation, which arises if one of the franchisees fails or does not comply with company standards. For franchisees, the franchise business concept is a well-known brand, proven technologies, stability, competitiveness, development and support.
In recent years, the attitude toward franchising as an effective way of development has been "growing up" in the business environment, and, which cannot but rejoice, the understanding of franchising as a "panacea", "quick money" or a donor business line is leaving. Franchising is an effective way to reach fast-growing markets outside the home region, a method that is most effective for small companies to manage regional properties. For the effective development and interaction with the "center" of the franchisee, it is important to be heard, which means that it is necessary to increase the involvement of the franchisee in the operational activities of the franchisor with the right to make certain decisions. This business, like any other, requires responsibility and contains the risk of losing your money if things go uphill. But he who is not afraid of difficulties - he overcomes them.
This article was published in the 150 issue of the print version of the magazine.
Franchising is one of the most effective small business development schemes. In an optimal scenario, it benefits all parties involved. What are the features of shoe franchising, and what ...