No matter how much money you spend on advertising a store, no matter what promotions and sales are, your store will not be a profitable enterprise without the clear and well-coordinated work of employees. Service standards and seller's work standards in the store are not only the most important tools for maintaining order and solving difficult situations, but also a direct way to increase retail sales. Visitors to the store will turn into buyers only if it works like clockwork, and if the store director competently manages the employees. In her book, business coach Victoria Lamanova, who has managed retail stores for many years, shares recommendations with store directors based on her own practical experience in Russia and well-honed methods in real life that help increase employee productivity and increase sales.
Gold standard
We all strive to increase sales and profit, and in the face of fierce competition in the retail market, buyers need to constantly surprise and attract something. The most powerful competitive advantage can be high quality service and additional service.
The first rule for the success of a single store and especially a retail chain is the standardization of work processes. For a passer-by to become a visitor, one must at least have clean windows, a bright sign, and a well-lit entrance. This should be known and provided by all store personnel. In order for a visitor to become a buyer, the seller must inspire confidence and sympathy and understand how to achieve this. In order to make the buyer convenient and comfortable in our store and have a desire to return to us for a new purchase, the store should work without interruption, like a mechanism in a Swiss watch. Trading processes must be registered and debugged. All employees should clearly know, and not invent each time again what, how and when they should do.
A standard is a clear, concrete description of the requirements and actions of an employee in work situations and in the execution of any business processes. The standard allows each employee not to waste time searching for a solution, but to follow a proven scheme. This is necessary for the company to attract new customers and retain existing ones.

For a successful and accurate operation of a retail store, it will be necessary to develop and implement quality service standards (SKO).
The purpose of the development, implementation and application of DIS in stores is determined as follows:
To convey to each seller what he should be proud of while working in the company. Form a positive image of the company, educate carriers of the corporate spirit.

Explain that our main competitive advantage is quality service. Show what is meant by high quality service, what the seller should strive for.

Create a single corporate style.

To equip the seller with correct models of behavior in various situations.

Help adapt to beginners.

Reduce professional errors to a minimum.
Absolutely everything to the smallest detail - from the appearance of the sellers (face, hair, hands) to labor discipline and the correct behavior of the staff should be spelled out in the DIS. It is also necessary to prescribe such moments as non-standard situations in the process of servicing, conflict resolution methods, rules of conduct for personnel in emergency situations (this can be not only a fire, a robbery, but also if the visitor / buyer suddenly became ill, or he was suddenly injured, or if a drunk visitor breaks into the store).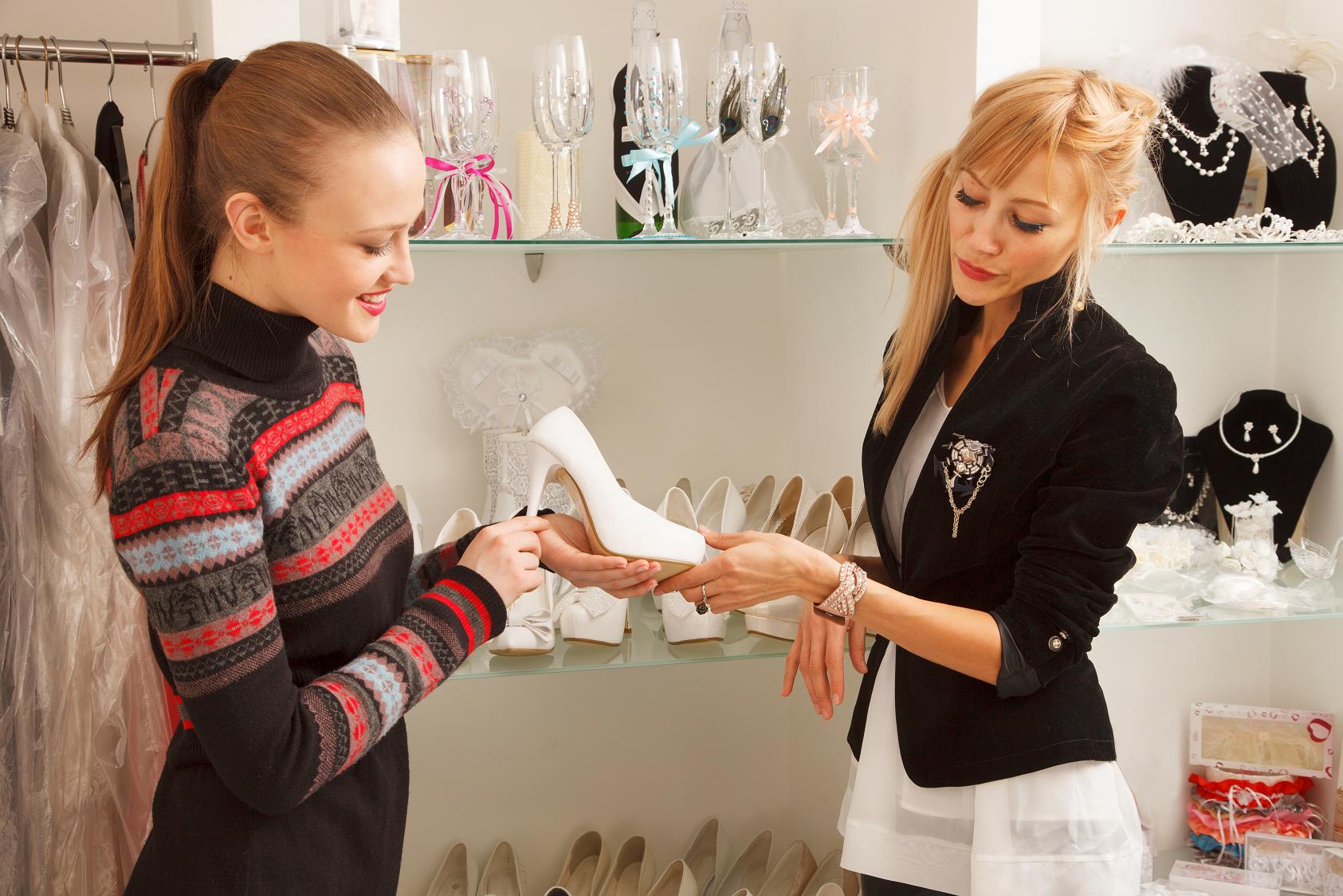 A mysterious stranger

Separately, it is worth mentioning the Mystery Shopper program. Competition is growing, the market situation is becoming more complicated, and just observing the standards of quality service is not enough for a retail store to work successfully. To stay afloat, retailers have to look for new methods to stimulate sellers. One of the most effective is the introduction of the Mystery Shopper program with the involvement of freelance specialists. In some companies, the role of shoppers is played by newly hired employees or office workers, but this is not always effective.
Mystery shopper evaluates the work of sellers and the trading floor itself according to the following standard criteria (the list can be expanded):
Sales staff: appearance, meeting the visitor, dialogue with the visitor, the use of professional sales skills, calculation.
Shopping room: the state of the sales area, the condition of the sign, lighting inside the store, information about the promotions.

Director - all over the head

Store management is the process of setting goals, planning, organizing, motivating and controlling, necessary to achieve the results that the company sets for itself, and the main goal is high sales, as a result of which business owners will get the maximum profit. Today, directors who can sell themselves are successful and in demand on the market. To explain to the seller how he should work, you yourself must be competent in all aspects of the trading process, and first of all - in sales.
There are several types of directors.
"Captain on the bridge" is serious and experienced. He sees everything, hears everything, he knows everything; gives orders from the position of a mentor. Being in the trading floor, it always monitors who, how much and what has sold, does not allow the visitor to be ignored, controls that all sellers have approximately the same number of sales and loads. The staff understands the "captain" from a half glance, all his orders are carried out implicitly. The director has vast experience and work experience, he is always and in everything fair, he has no favorites, is not afraid to discuss production issues with the team, but the final decision is always reserved.
"Soul of the collective" is a cheerful and hardworking leader. He tries to do more for the staff than everyone else, monitors the comfortable atmosphere in the team, knows how to joke and cheer up. He likes to sell personally and, if he sees a difficult buyer in the trading floor, helps the seller. Each employee is happy to fulfill his order. She does not always manage to fulfill her duties during working hours and remains in the store overtime. Able to turn weekdays into holidays.
"Man-instruction" - honest, fair, conscientious, proactive. It is always polite with the staff, demonstrates respect for each employee. It achieves a clear implementation of all orders, acquaints staff with work regulations and is always only signed. Monitors step by step execution of instructions, does not accept amateur performances. In the trading floor, she watches that everyone is busy with business, not leaving a single minute without work.
The role of the director's personality in the success of a store is sometimes forgotten, listing the factors that determine the success of any store. Meanwhile, along with a good location, a wide range, conveniently and beautifully presented in a clean and comfortable trading floor, the optimal ratio of price and quality of goods, a high culture of service, staff competence, exclusivity and timeliness of advertising campaigns and sales, charismatic, hardworking, active Director is a factor in the store's success.
Practice shows that there is a set of basic economic indicators of the store, the increase and growth of which the director can really influence:
sales volume, revenue;

number of purchases;

average check value;

conversion;

revenue on 1 sq. m of retail space;

revenue per employee;

profitability, profitability of the store.
The higher these indicators, the more effectively the director fulfills his duties.
A good director of a retail store should be able to do a lot of things. He should be an outstanding personality and super professional in his field, engage in self-education and self-improvement, be able to manage time and competently plan the work process, be able and willing to delegate authority, make decisions and be responsible for them. The author of the book "Seven Skills of Highly Effective People," Stephen Covey, offers real leaders to act in a "win-win" position in any situation, that is, with a special attitude aimed at the constant search for mutual benefit in all interactions with each other. In his opinion, an effective person should have seven skills:
Be proactive. Be proactive. Seek opportunities to do, not reasons not to do. Take on obligations and fulfill them, expand your circle of influence.

Represent the ultimate goal.

Do first what needs to be done first.

To think in the spirit of "win-win."

Seek first to understand others, then to be understood.

Achieve synergies, creative collaboration.

Be able to self-renew.
Analytics will help us

What questions do sellers and managers ask each other when they meet at meetings, trainings and corporate parties? "Well, a lot of buyers? Do you fulfill the plan, and what growth? "The answers to these questions are of interest to both interns and business owners. You can get them only by carefully studying the economic indicators of the entire team and each employee individually. Today, a strong director is able to independently calculate indicators, operates with numbers and not emotions, monitors the activities of each seller - and analyzes and monitors the implementation of all these indicators daily.
One of the important areas of analytics is the study of competitors. First you need to determine who is the competitor of your store. After the list of rivals is compiled, it is necessary to decide for what purposes you need information about them. More often than not, the main purpose of this analysis is to adjust prices. It is important to offer customers average market prices for ordinary, traditional goods. Low prices embarrass self-respecting people, but there are no people who want to buy at inflated prices.
The second most important goal is to have an interesting, worthwhile, exclusive, sought-after product, at least partially different from the range offered by competitors.
It is important to study competitors to conduct a comparative analysis of their and their own strengths and weaknesses, eliminate shortcomings, learn from the experience, introduce interesting finds of neighbors in the store, identify "empty niches" and use them, correctly conduct presentations for customers, emphasizing their strengths sides and differences from competitors.
Creating a competitive advantage is possible only on the basis of analysis of the work of rivals. But before embarking on reconnaissance, it is necessary to draw up questionnaires in which the following points should be taken into account:

1. Price analysis.
Purpose: to determine the price positioning of the company relative to the average market level, relative to the prices of your company.

2. Product analysis.
Purpose: determination of possible assortment development and qualitative advantages of the company.
3. Staff analysis.
Purpose: determination of staff potential.
4. Analysis of advertising activity.
Purpose: determination of the prospective advertising campaign of a competitor.
There is one more method of analysis of the company's activity that can and should be applied - SWOT analysis. This is a strategic planning method used to evaluate factors and phenomena that affect a project or enterprise. All factors are divided into four categories:
Strengths (S) - strengths;

Weaknesses (W) - weaknesses;

Opportunities (O) - opportunities for the enterprise;

Threats (T) - threats to the enterprise.
Where can a store director use this method? When analyzing competitors, comparing their business with their own, developing proposals for improving the work of the store.
Any analysis makes us think, structures our knowledge. An analyst is a person managing information, and a modern director must learn this skill, be an excellent analyst in order to make a business successful.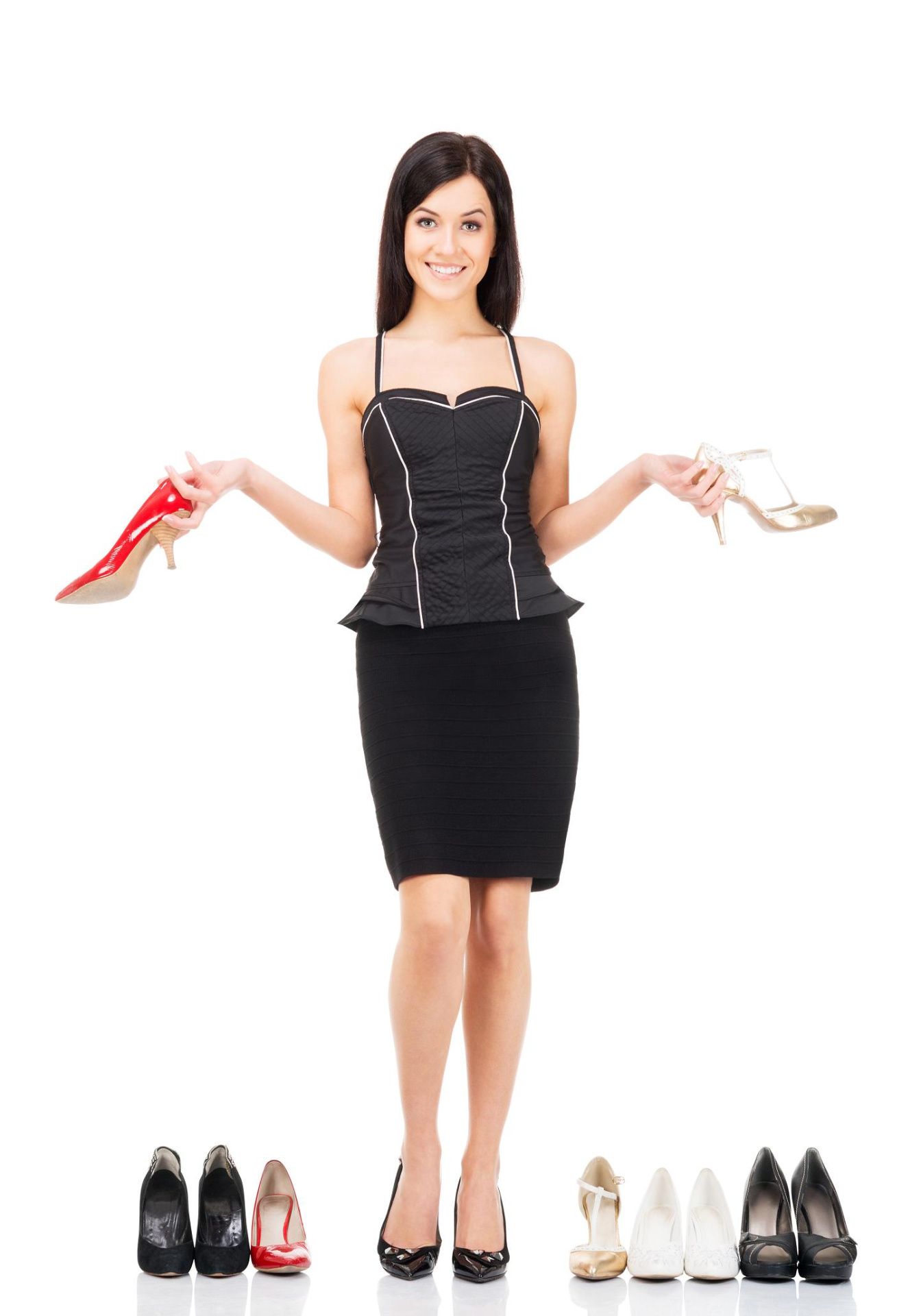 There should be a place for creativity in work

The duties of the store director include monthly monitoring of competitors. At first, everyone does it enthusiastically, but over time, the zeal diminishes - they are tired of doing the same thing, and the director does not see any special changes after submitting reports on the advantages of rivals. As a rule, it all comes down to price adjustments, and management ignores all information about interesting product updates from neighbors. Routine kills any initiative and any creative impulse!
It is believed that a small percentage of people make the world move forward, and the bulk of the population only makes up the population. There are creative individuals who can think outside the box and enjoy daily life and their work, and the bulk who suffer from monotony and routine, but do not want to change anything.
But in the modern labor market one cannot refuse creativity, otherwise you instantly become uncompetitive with all the ensuing consequences. This thesis fully applies to store directors. How is creative work different from routine? The fact that a person is ready to do it for days, without getting tired and effortlessly concentrating for a long time on what he is doing. Extraordinary directors turn everyday work with goods, assortment management into an exciting game. They are enthusiastic about ordering and rotating goods, repositioning, thematic window dressing. Even if the manager's actions are limited by strict instructions, he will always find a way to show creativity in seemingly purely business topics, such as analyzing and optimizing the assortment, working with the product matrix, ordering goods, turnover, and others.
One of the most creative directions in organizing a retail store is visual merchandising. Proper display of goods can be a powerful competitive advantage if you approach the process creatively.

Learn to negotiate with people

"The ability to negotiate with people is the same product as tea or coffee, and I will pay more for this product than for anything else," said John Rockefeller, and he certainly knew a lot about communications and negotiations. The process of communication between people is very complicated, our speech, tactile and mental contacts are matter very thin and highly organized. The whole process of trade and sales is built precisely on the communication of individuals, on communications, and the success of a trader / seller depends on how masterfully he is skilled in communication.
When unusual, conflict situations occur in stores, directors try to work them out with the whole team. "Debriefing" is a common thing with subordinates, because even in very friendly teams, colleagues, at times, begin to not sort out relations very politely. In order to minimize the negative effect of hassles and conflicts in the labor collective, a special document is needed - an employee's code of ethics, in which the following values ​​should be indicated:
Reliability and honesty.

Respect for the individual.

Equal opportunity in the workflow for everyone.

Respect for subordination and business etiquette.

Knowledge and observance of the rules of communication.
Business etiquette is the most important aspect of professional behavior, its knowledge is a quality that must be acquired and constantly improved. Many quarries collapse and money is lost due to improper behavior or bad manners. Business communication is a special area of ​​communications, a process in which there is an exchange of information and experience, involving the achievement of a specific result and goals, solving a specific problem. At the same time, business communication involves the ability to competently and intelligently build human relationships.
Japanese companies annually spend hundreds of millions of dollars on training in good manners, etiquette, and on counseling on issues of cultural behavior. After all, the success of the company largely depends on the ability of employees to work together to achieve the goal. For many centuries, etiquette has been an important part of Japanese culture, the device of all life. Not only a career, but, at times, a person's life depended on the knowledge and enforcement of his rules. Violation of etiquette led to hostility and war. Avoid such wars and enmities in the sales team will help etiquette training, months of courtesy.

Sandwich Rule and Other Secrets of an Experienced Mentor

Mentoring is one of the forms of training in the workplace, the emphasis here is on the practical component, it is aimed at developing professional knowledge and human qualities. In the store, a mentor is always attached to the novice - as a rule, first it is the administrator or director of the store, then a successful seller. It is always difficult for a beginner to join the team. To systematize this process, internship and adaptation regulations are created - with a clear training schedule. The company should have clearly prescribed trainings for training new sellers, but at the same time, an individual internship program is drawn up for each newly hired seller.
It will be effective to use the clear communication algorithm in working with beginners:
say it;

Explain

put in context, that is, give an example, demonstrate, try together.
Feedback is a critical step in mentoring. She needs a leader and mentor to control. The following types of feedback are distinguished:
1. Supportive - praise for achieving results. "Well done, excellent result, you spent the second time selling yourself. Quickly served the buyer, he was satisfied. So, he'll come back to us again. "
2. Corrective - aimed at changing the actions of the employee. "You managed to conduct a sale on your own, a good result for a start. But try next time to first press this and this keys and do not forget to check the box "gender" and "age". We need this information when planning promotions, for whom to conduct them. But in general you've done well, not bad for a start. "
When working with employees, and especially with beginners, you must use constructive criticism. It is useful to apply the so-called "sandwich rule", as if interlacing criticism and encouragement: if you need to point out an error to an employee, first praise him, then criticize, praise again.
To evaluate whether a newbie learns everything, apply:
oral or written testing;

a survey on the material passed;

role-playing game to practice the skill;

mini certification.
And in the end, about one nuance - about the features of adult education.
The perception of information by adults has its own characteristics: if children learn new information and learn in many ways subconsciously and intuitively, then for adults it is a conscious process. An adult is ready to receive only the knowledge that he considers necessary and necessary. Therefore, when teaching adults, the forefront:
This article was published in the 133 issue of the print version of the magazine.
No matter how much money you spend on advertising a store, no matter what promotions and sales you organize, your store will not be a profitable enterprise without clear and well-coordinated work ...