The flagship brand store in New York is located on the corner of Fifth Avenue and 46 street, its area is more than 1476 square. meters. The store occupies the 4 floor, on one of them there is a department for men's shoes and clothes, the other floor is an assortment of shoes and clothes for women, a separate floor is given to the Zone Lounge and one more - to the Adidas Original range and goods for sports. This is a stadium store, fitting rooms in it are similar to sports locker rooms, there is a track and a section with turf for testing shoes by athletes.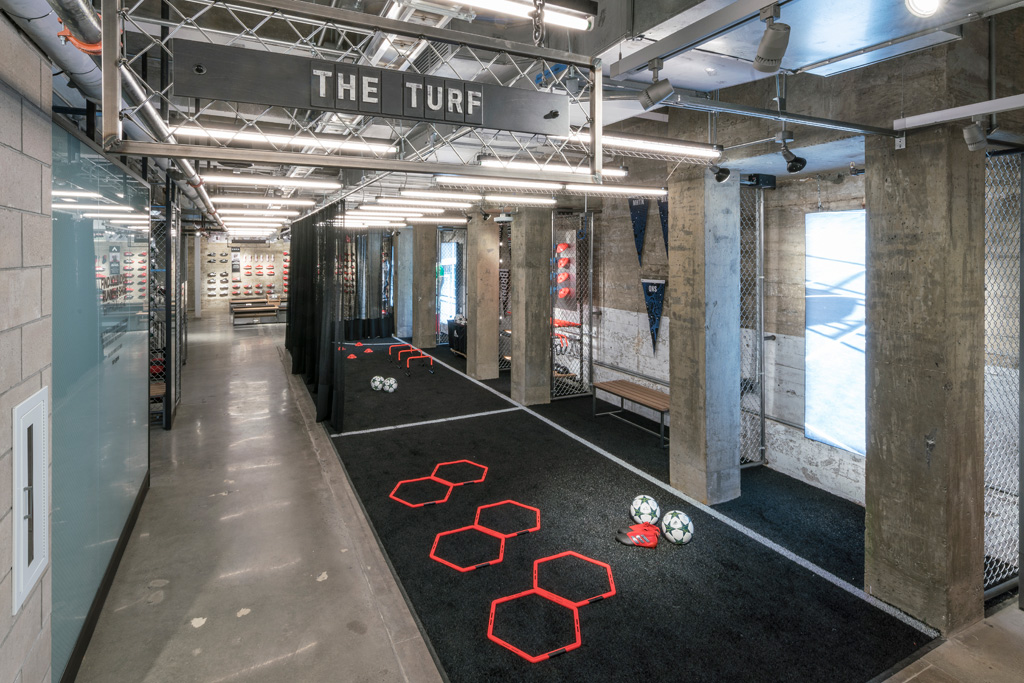 In addition, Adidas installed a guest kiosk in the store's space where you can get advice from a fitness consultant and enjoy freshly squeezed juices. New York New Store - Adidas' Largest Global Retailer.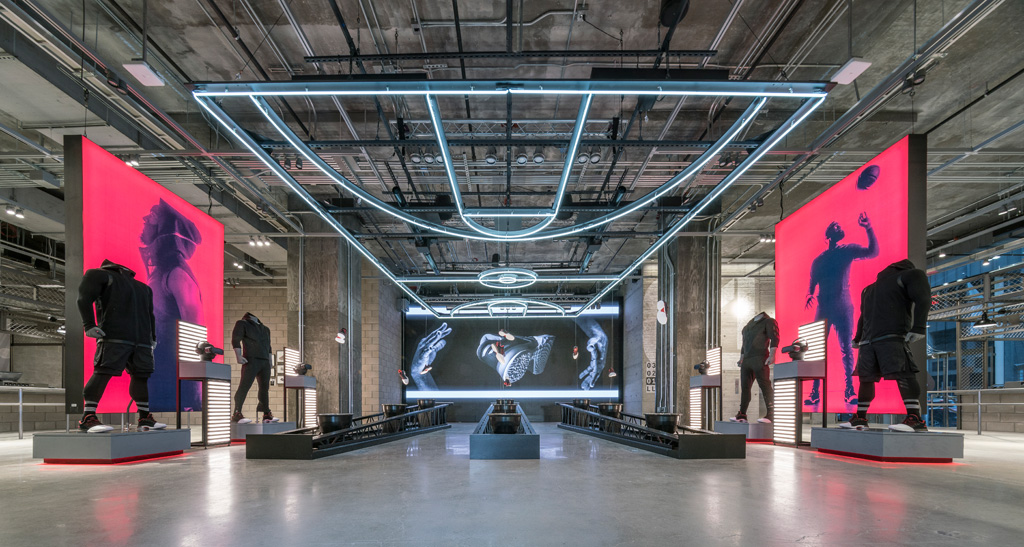 The brand's flagship store in New York is located at the corner of Fifth Avenue and 46th Street, covering more than 1476 square meters.