St. Petersburg sneaker brand Afour and design studio Ciay have released a new model of sneakers with a unique design based on the graphics of combat aircraft.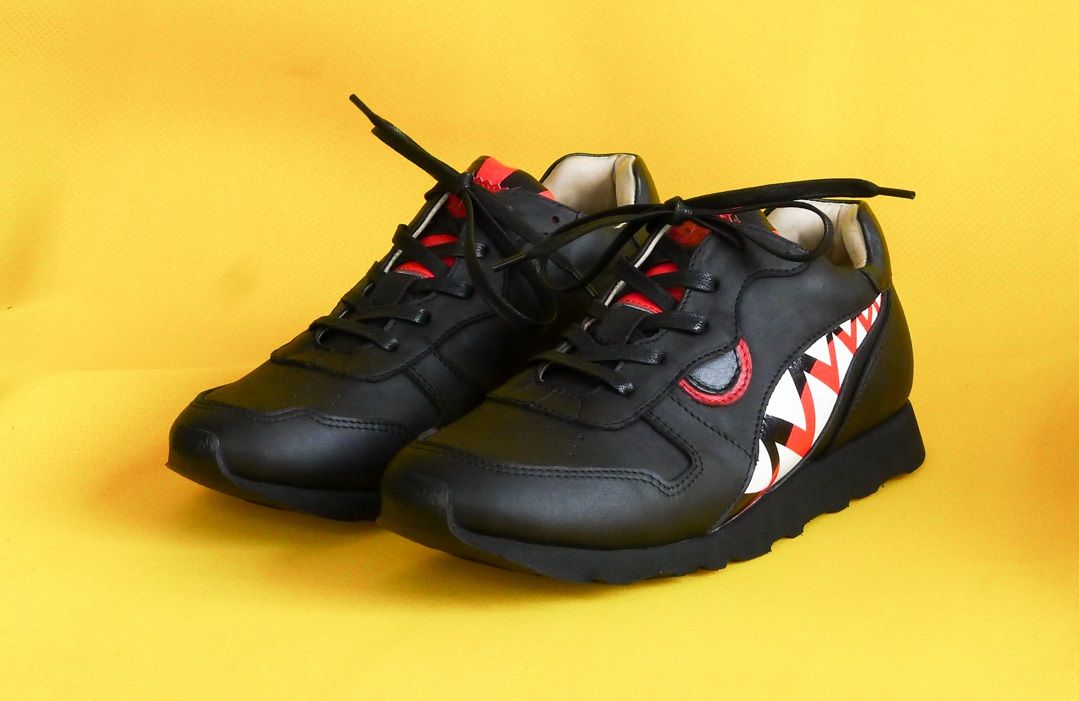 AFOUR x CIAY SkyFighter Stealth
The SkyFighter 2 Stealth model is the new iteration of the SkyFighter Stealth model, which has been produced by the Afour handmade shoe brand once a year in collaboration with Ciay designers for several years, each time in a new color. In 2018, Afour and Ciay worked not only on coloring, but also released an updated style of the model.

Ciay Design Studio specializes in providing auto tuning and graphic design services. Hence the somewhat aggressive style in shoe design.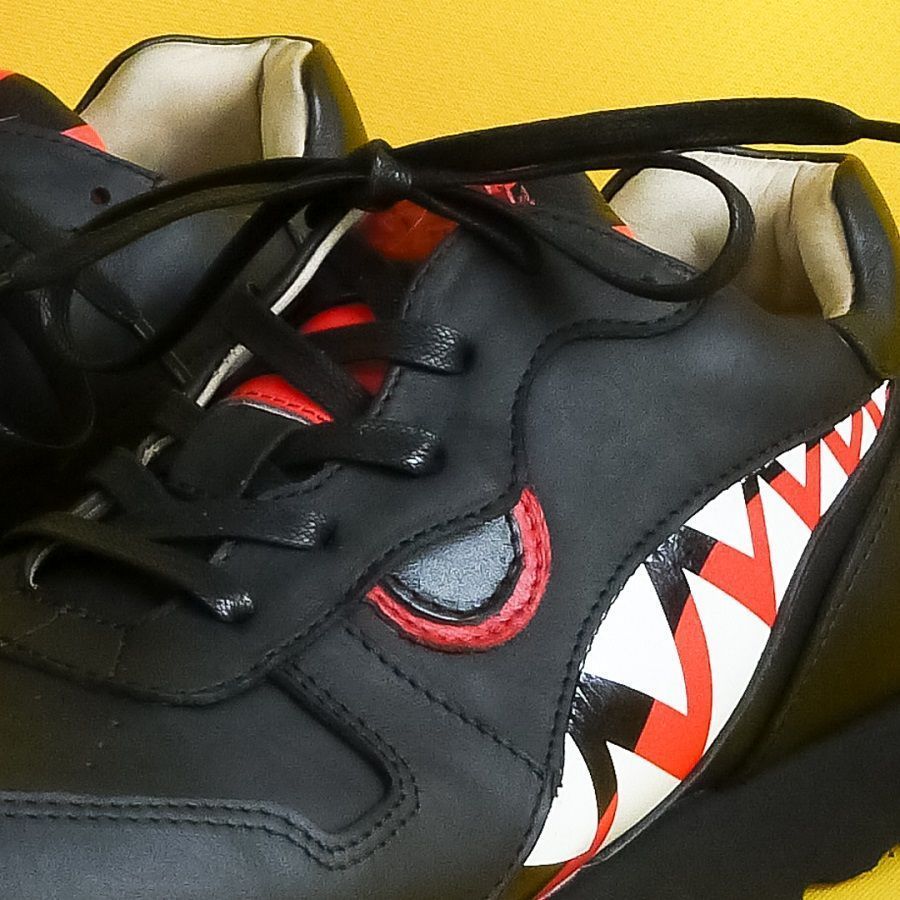 AFOUR x CIAY SkyFighter Stealth
The Afour x Ciay SkyFighter 2 Stealth sneaker design is all about the graphics of real combat aircraft. The black upper is made of natural nubuck treated with grease, which gives the material a hydrophobic and matte effect in the style of stealth technology and colored inserts with a zipper print, reminiscent of a shark's grin. The tongue has the same red and white zipper. There is a stamped Afour logo on the heel of the shoe.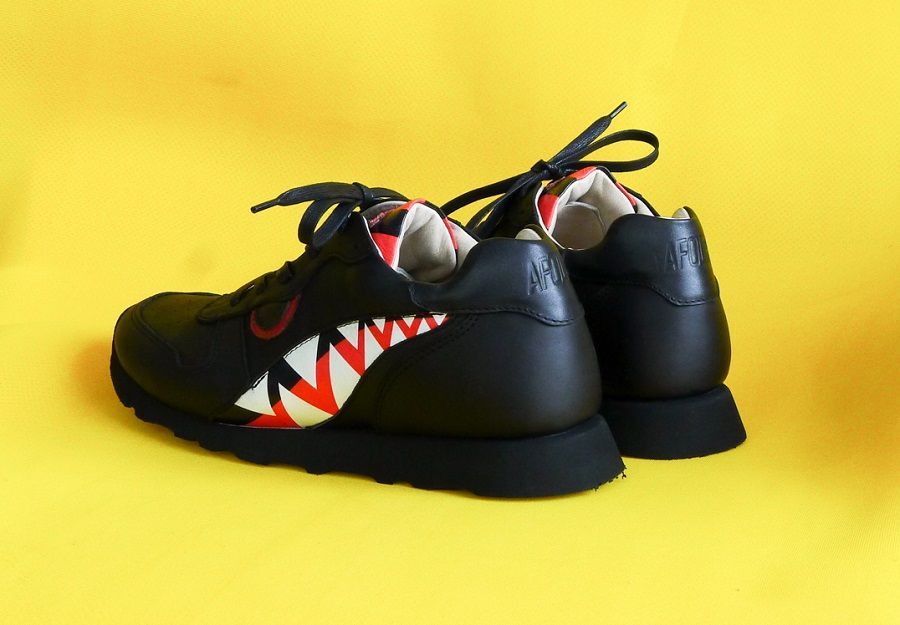 AFOUR x CIAY SkyFighter Stealth
"Together with the designers of the CIAY team, we created and implemented the SkyFighter model. Having developed a visual concept together, our engineers and designers brought this model to life. This was a few years ago and since then we release a new color once a year, adding different steps and themes to the sneakers. This time, they were inspired by stealth technology and the image of a ninja from the urban jungle, "said Afour.

In support of the release of the new model, a commercial was released, which is supposed to be broadcast on social networks.

The sneakers are equipped with a light and durable Vibram Morflex sole, and are already available in the Afour online store at the price of 8900 rubles per pair.