AFOUR, a handmade shoe brand hailing from St. Petersburg, has released a concept collaboration with artist Sasha SWAMP and sock brand St. Friday Socks.
The collaboration resulted in an updated model of the AFOUR Shadow sneakers.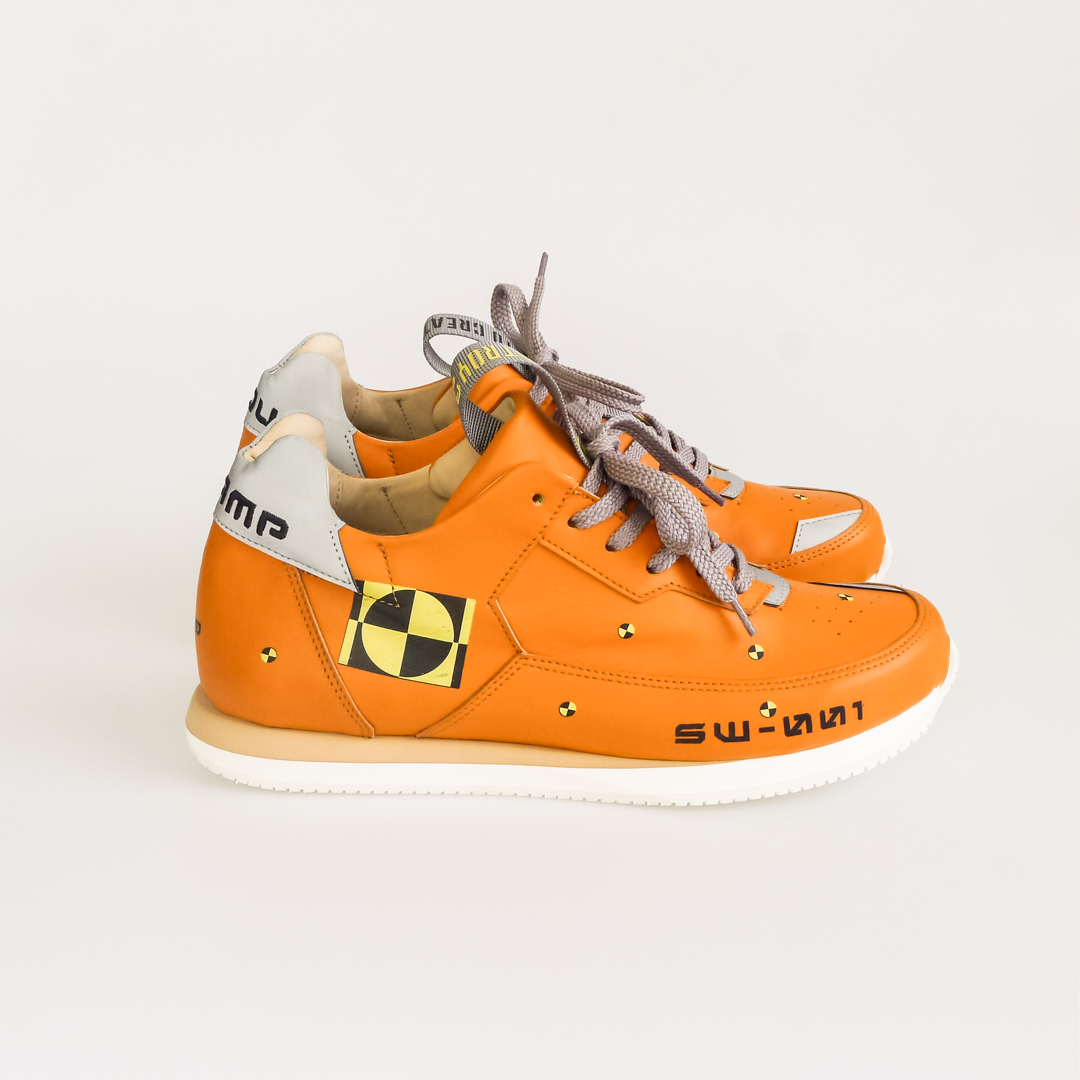 The participants in the collaboration approached the matter with all seriousness. They dedicated a new model to a project from the world of aviation Sierra Sam, created in the 1949 year a dummy for testing aircraft catapults.
"The repeated destruction of Sierra Sam has saved more than one life. It was he who became the prototype of automobile crash test dummies, whose tests have saved and continue to save millions of lives every day, "the AFOUR press release said.
The words "Creation for Destruction" and "Destruction for Creation" became the slogan of the collaboration (English: "Create to destroy" and "Destroy to create"). These phrases in English are present in the form of prints on stickers attached to the language of the shoe.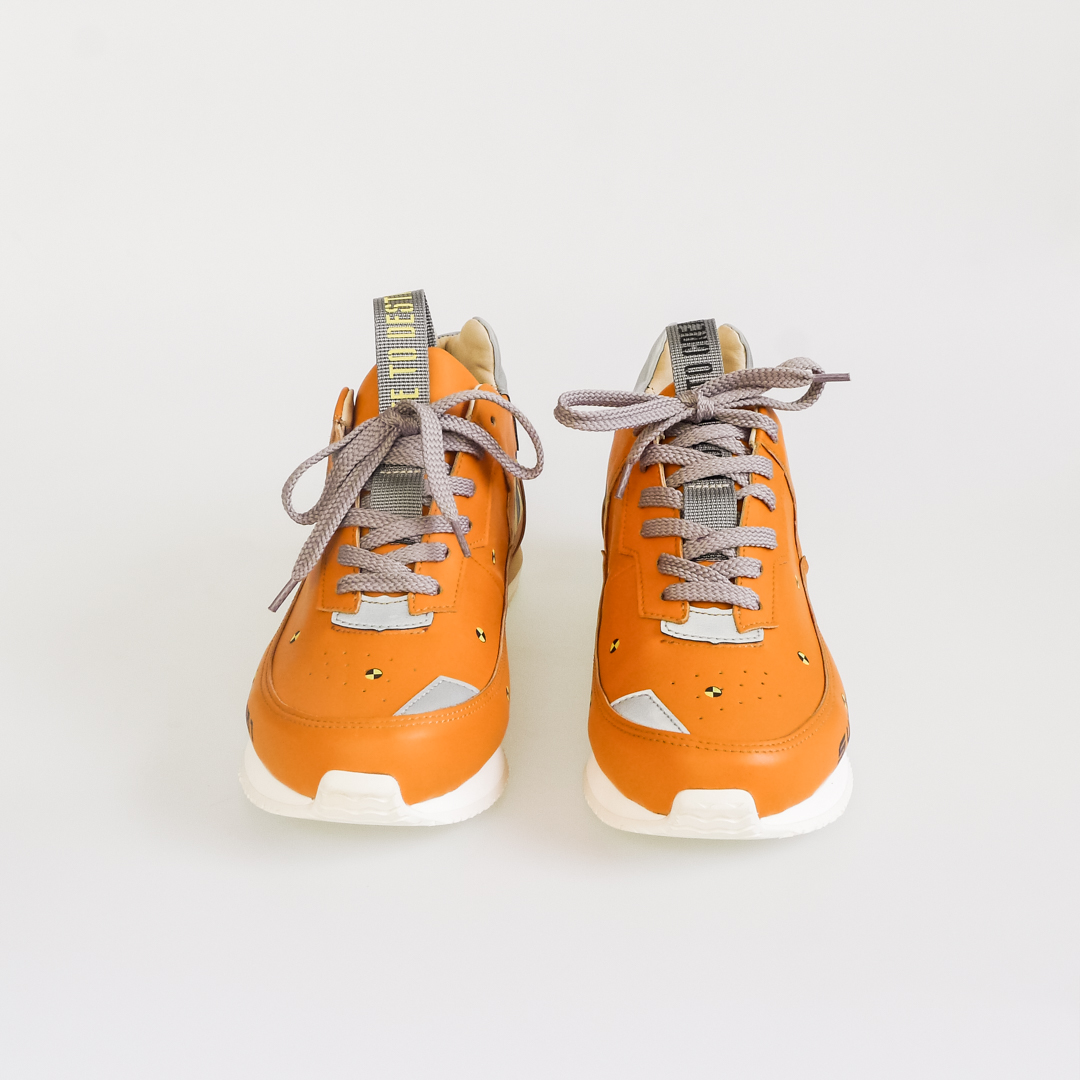 The orange color in the design of the upper sneakers made of genuine leather was not chosen by chance. According to the authors of the project, this color is better displayed on images of high-speed cameras and does not create glare. In addition, the body of the sneaker is dotted with black and yellow markers. Such markers on the car body allow you to see the degree of deformation of the body panels relative to each other after impact.
Also, there are reflective elements in the sneakers.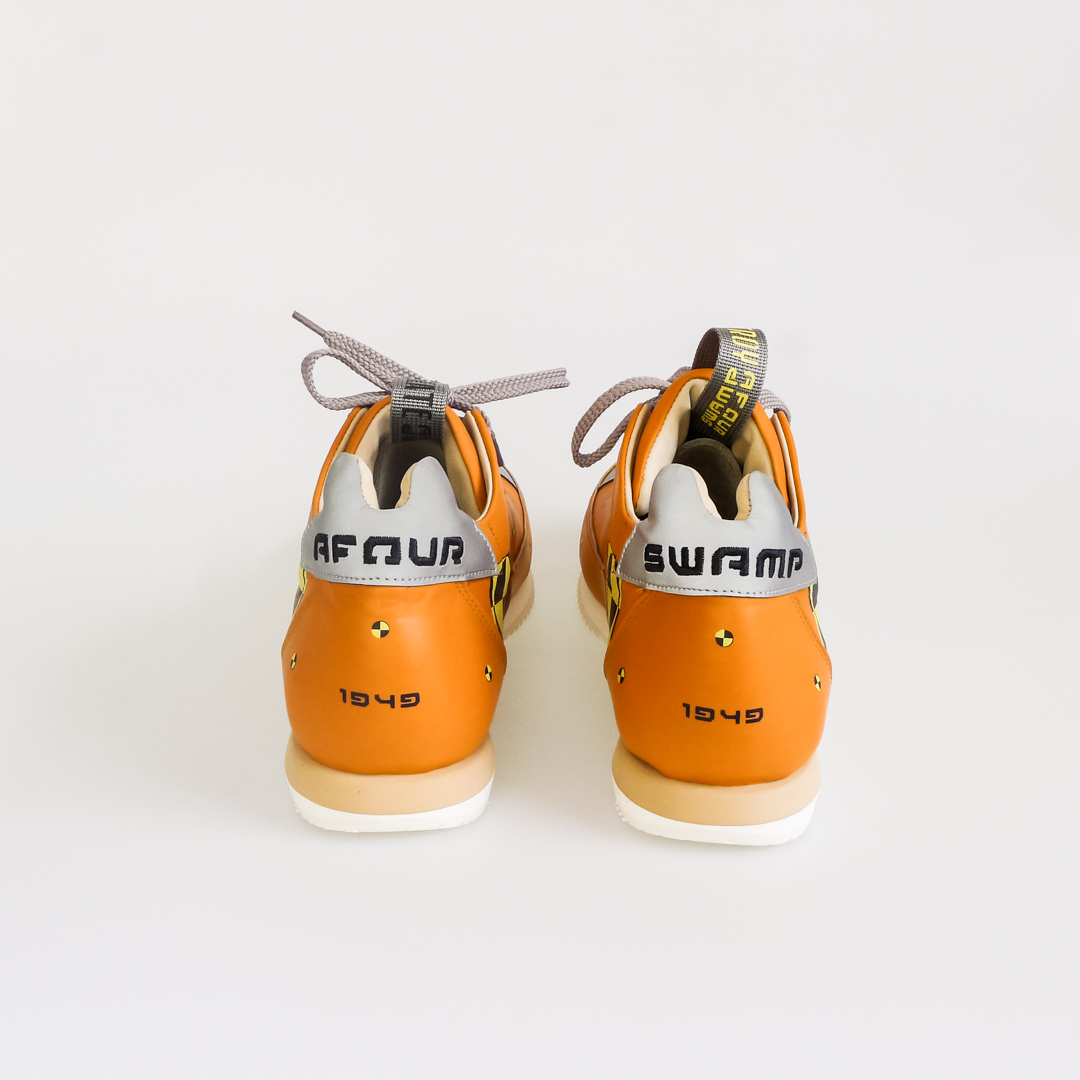 On the heel is the birthday crash test of the Sierra Sam mannequin. St.Friday Socks designers created socks to match sneakers, where the inner black and yellow mark located directly on the ankle, one of the most sensitive points of the foot, finally collects the image of the concept.
Presentation of the result of the collaboration will be held on June 9 at the Royal Auto Show in St. Petersburg, which will be held at the Expoforum Exhibition Center.
In the online store of the AFOUR brand, AFOUR x SWAMP x St. sneakers Friday Socks will appear on June 13. The first ten online buyers of sneakers will receive a gift in the form of a crash test dummy figurine autographed by Sasha Swamp. To all pairs there is a set of stickers with black and yellow marks, with which any item can be turned into a crash test dummy.
The St. Petersburg brand of handmade sneakers AFOUR has released a conceptual collaboration with the artist Sasha SWAMP and the sock brand St.Friday ...