Fashion house Balenciaga opens in September the second boutique in Paris, under the leadership of creative director Demna Gvasalia. The brand's boutique at Avenue Montaigne will be made in an industrial style, with the main materials being concrete and aluminum.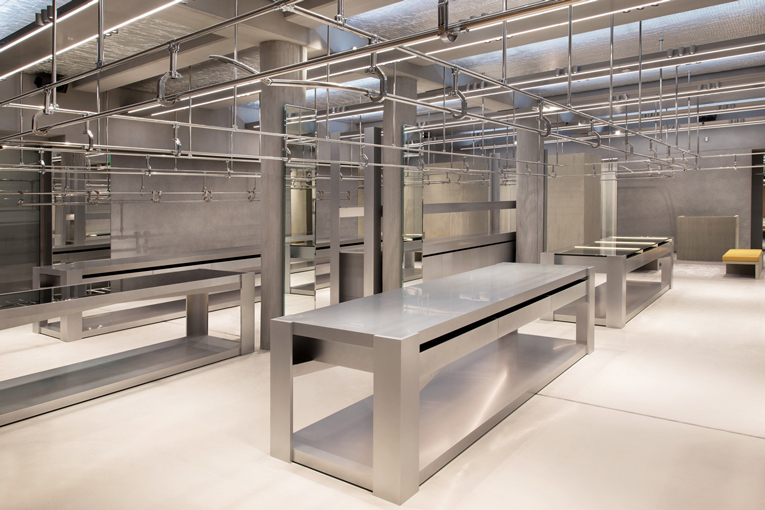 The industrial-style Balenciaga brand boutique first appeared in Los Angeles last year. In March of this year, a shop in the same factory style appeared in Paris on the street of San Honore. The brand's new boutique at Avenue Montaigne will be the second Parisian Balenciaga store to open in a new design concept, and the fourth boutique in the city.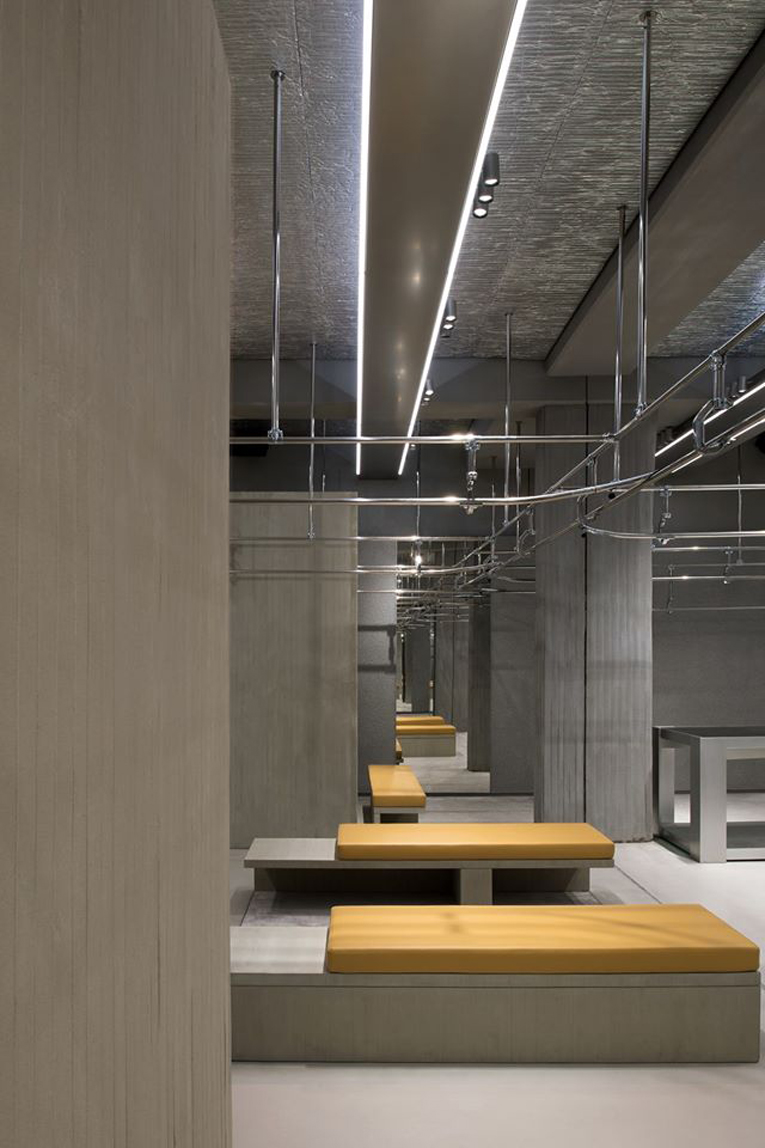 Clothing in a boutique in San Honor hangs on industrial conveyor rails, similar to those located in the production headquarters of the luxury brand in Italy. To give a feeling of factory space, the ceilings are covered with aluminum foil, the dressing rooms are made of concrete, and the seats of the benches are covered with artificial leather. Other interior elements that are designed to emphasize the factory atmosphere are silicone curtains and aluminum tables for laying out accessories.
The boutique presents a full range of brand products - men's and women's clothing, shoes, accessories.
The fashion house Balenciaga will open its second boutique in Paris in September, under the direction of creative director Demna Gvasalia. The brand's boutique on Avenue Montaigne will be carried out in ...