The large German footwear brand Birkenstock, known for its foot-shaped sandals with a cork insole-sole, is entering the Russian market for the first time.
The official representative of the brand in Russia was the distribution company Brandpool East. In all countries, including European states and the USA, the brand is presented in multi-brand retail, primarily in the form of corners in large department stores (department stores). In Russia, the department store format is underdeveloped. However, it's precisely the partnership with large department stores and specialized orthopedic retailers in Russian cities that the brand's distributors are guided by.
According to a Brandpool East spokesperson, Birkenstock's entry into the Russian market will be accompanied by "unique content and local collaborations with major Russian retailers and opinion leaders." This means that Russian consumers will finally be able to purchase original Birkenstocks sandals with a unique design created exclusively for sale in Russia.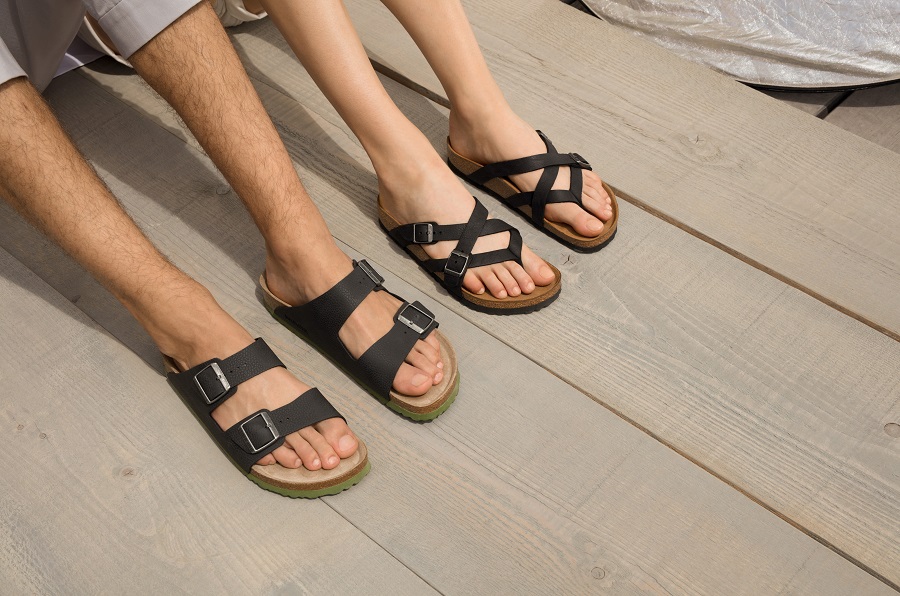 Today, the brand's collection was first presented at the professional exhibition of European shoe brands Euro Shoes Premiere Collection in Moscow, in Sokolniki Exhibition and Convention Center. The exhibition runs until August 30.
Birkenstock Orthopädie GmbH & Co. KG Is a footwear manufacturer headquartered in Neustadt, Germany. The company sells sandals and other footwear under the Birkenstock brand, which are known for their contoured insoles that follow the shape of the foot. The history of the Birkenstock brand began in 1774; the shoemaker Johann Adam Birkenstock is considered its founder. In 1897, the founder's great-great-grandson Konrad Birkenstock developed the first contoured insole for custom-made footwear. In 1967, American Margot Fraser, while on a trip to Germany, admired the comfort of the brand's sandals, and founded a trading company in California - Birkenstock Footprint Sandals, Inc. , in 2005 it was renamed Birkenstock Distribution USA, Inc. and until 2007 remained the exclusive importer and distributor of Birkenstock products in the United States, until the American trading house was acquired by the founders and owners of the Birkenstock Orthopädie GmbH & Co. Today the Birkenstock brand is run by the sixth generation of the founding family. In the 70s. the brand's sandals came to the taste of young people, and later hippies fell in love with them. And nowadays Birkenstock shoes are quite popular among both men and women in many countries of the world. In Russia, Birkenstock sandals have already become a household name, similar models are produced by different brands. However, it was only in 2018 that Birkenstock officially announced its entry into the Russian market.
The large German footwear brand Birkenstock, known for its sandals with a cork sole that repeats the shape of the foot, is entering the Russian market for the first time ...