By New Year and Christmas, Russian handmade shoe brands Gottlieb Shwarz and NotMySize offer gift certificates for custom-made shoes.
Moscow workshop of the brand of handmade shoes Gottlieb shwarz offers to purchase a certificate for the manufacture of an individual pair of classic monk boots, derby shoes, as well as oxfords and loafers for both men and women at a price of 35 thousand rubles. Production time 2-2,5 months. In the production process, a shoe is made for shoes according to the individual standards of the customer, the production of which takes about three weeks.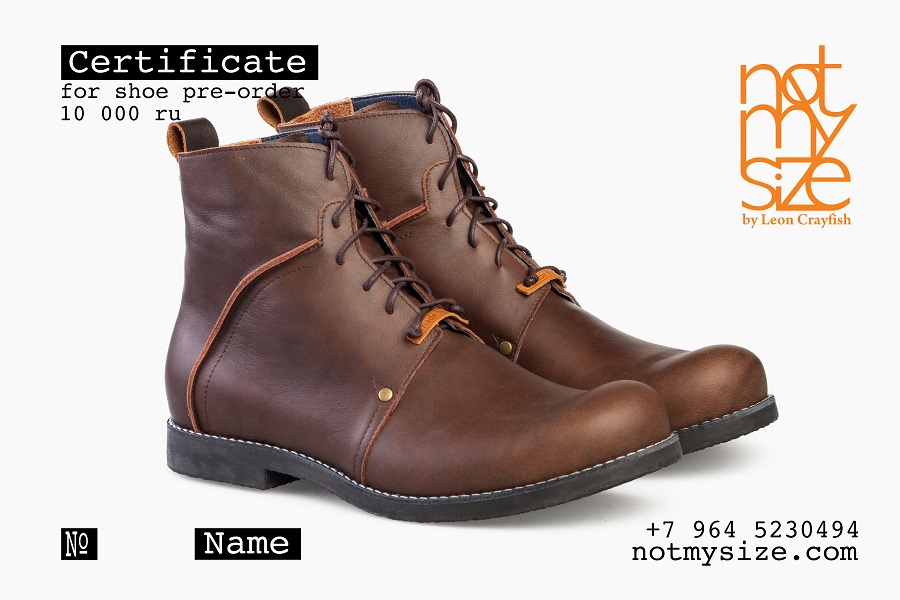 Shoe brand NotMySize also offers to purchase a gift certificate for making a pair of shoes from the brand's collection according to individual measurements as a New Year's gift. Moreover, NotMySize has three options for certificates, for different prices - 10,15,20 thousand rubles, depending on the choice of model. For its part, the brand has prepared a small New Year's bonus for its customers - a gift certificate includes a 20% discount on the retail price of shoes. The production time for an individual pair of shoes is 2-4 weeks.

For the New Year and Christmas, Russian handmade footwear brands Gottlieb Sсhwarz and NotMySize offer gift certificates for making shoes for ...