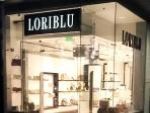 16.04.2012
2770
2012-04-16
In Moscow single-brand boutiques of two Italian brands were opened.
12 April 2012 year company Rendez-vous opened the doors of its single-brand boutiques Casadei and loriblu. Italian brand stores open in the very center capital Cities - in the gallery "Moscow".
Casadei brand has become known around the world in concert 50-x years of the last century. Luxurious shoes for women of high society quickly began to be popular in higher circles of society thanks to the high-quality handmade work of Italian masters.
Loriblu brand is always distinguished by exclusivity, quality and filigree accuracy of forms. Season collection spring Summer 2012 did not exception and by recognition many fashionistas to whom the collection has already turned their heads in front of her well, very hard to resist. The collection is incredibly diverse, but with this each pair remains individual and exclusive.
Monobrand boutiques of two Italian brands have been opened in Moscow. 12 On April 2012, Rendez-Vous opened the doors of its single-brand boutiques, Casadei and Loriblu. Shops of Italian brands ...