Coach Inc. New York Luxury Accessories Fashion House until the end of this month will change its corporate name to Tapestry Inc. The change of the name of the corporation is connected with the brand's strategy for expanding the business, within the framework of which the corporation acquired two large brands - Kate Spade and Stuart Weitzman, writes worldfootwear.com.
According to Coach CEO Victor Lewis, Coach Inc.'s transformation strategy to expand the business was announced by the company three years ago. As part of this strategy in 2015, Coach Inc. acquired luxury footwear brand Stuart Weitzman and New York-based premium apparel, footwear, bags, accessories and jewelry brand Kate Spade & Company.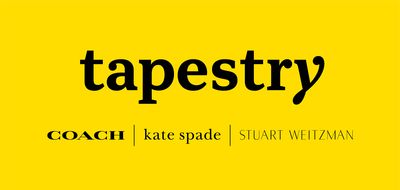 Now the corporation is at the stage of rethinking its strategy and mission - since in a few years it has transformed from a monobrand retailer into a real fashion house, which successfully operates in the global fashion market, which is valued at $ 80 billion.
The Tapestry name (translated from English - Tapestry), according to the company's management, reflects the values ​​important for the corporation, such as creativity, craftsmanship, individuality ... "We believe that Tapestry will grow with our portfolio and our brands that enter new markets and new product categories, "said Lewis.
Coach Inc. will be renamed to Tapestry Inc. c October 31. To date, Tapestry Inc.'s portfolio Coach, Kate Spade New York, and Stuart Weitzman are included.
New York-based luxury accessories fashion house Coach Inc. by the end of this month will change its corporate name to Tapestry ...