Ugly chunky running shoes go by the wayside, giving way to a new piece from Balenciaga shoe designer - bubble sneakers, writes BOF.

Balenciaga, the designer of the popular Triple S sneakers and Clergerie creative director David Tourniaire-Beauciel, is launching the Shoes 53045 line of sneakers, which is designed to be sold directly to the consumer.
A distinctive feature of these models is a thick bubble sole. This Friday, pre-order for new sneakers opens at a price of $ 400. The next releases will be released on the same sole, but with a different top design.
Turnier-Bossiell and his co-founder Aurelia Ammour, a former director of luxury fashion, working with companies such as LVMH and Kering, hope that the bubble sole will become the defining attribute of the brand, which, for example, is the thick sole on Dr. shoes Martens.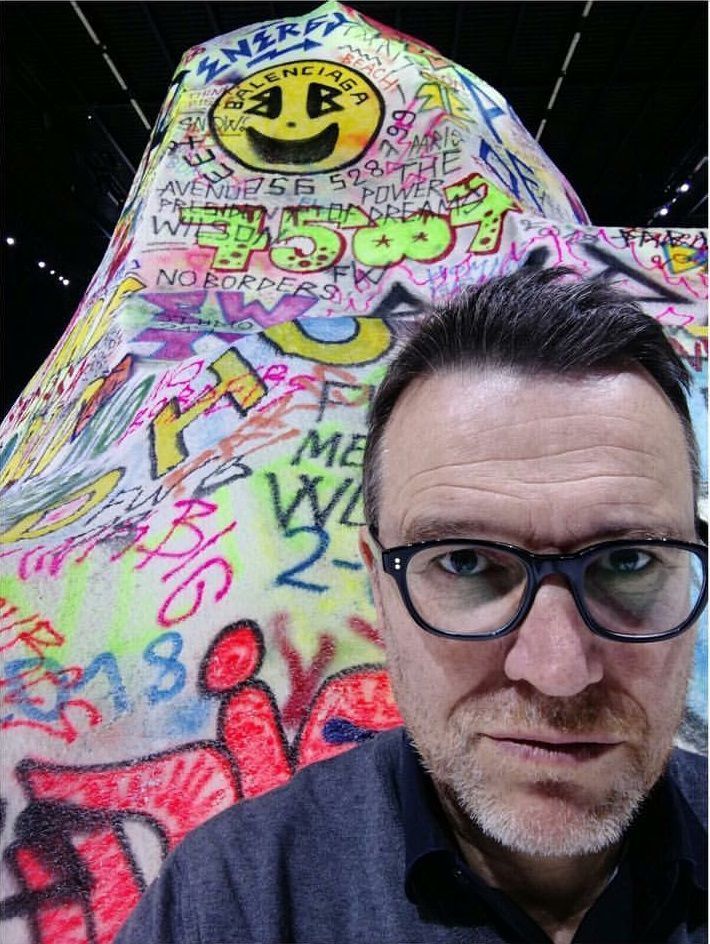 David Tourniaire-Beauciel
According to Turner-Bossiell, a distinctive feature of Shoes 53045 is a combination of European design with technology of sports soles, developed by Chinese manufacturers. This is a lightweight sports sole on the platform. "It would be impossible to make such sneakers elsewhere," he says, adding that he is proud to be producing shoes in China. Although many luxury brands manufacture their products in Asia, they are completing the final stage in Italy and France in order to avoid the Made in China brand. Despite the fact that many consumers are still of the opinion that luxury goods should be produced in Europe, Triple S production was moved to China in 2018.
Today, some sneakers in the mass market and luxury categories are sold almost instantly, since the sneakers themselves have become a status symbol for millennials. However, Tournier-Bossiell believes that the market for luxury sneakers risks losing this pace, because despite the fact that the design of European models is constantly changing due to changing trends, in Portugal and Italy the development of technology and production of sneakers is lagging behind.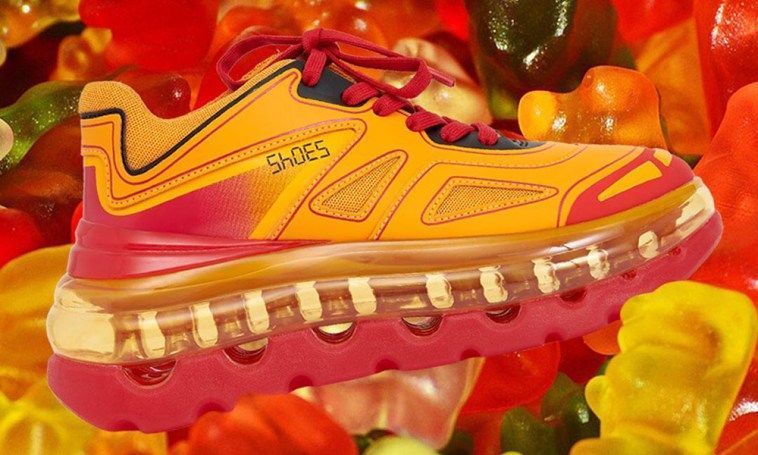 Model shoes 53045 shoes, $ 400
The price of the new Shoes 53045 model is also very democratic - $ 400 instead of $ 800 for luxury brand sneakers. The model of selling shoes focused on a direct client allows you to keep the price at a lower level and not depend on the opinion of wholesale buyers.
Co-founder of designer Orelia Ammaur lives in Los Angeles and promotes a new brand. The brand actively interacts with leading stylists, attracts financing and intends to open its own store in 2020 year.
Ugly chunky sneakers go by the wayside, giving way to Balenciaga's new shoe designer work - bubble sneakers, writes BOF. Designer of the popular Triple S ...