Domus Academy, one of the world's best fashion and design schools, has opened the first admission for undergraduate programs. Training will be conducted in three specialties: Experience Design, Business in the Fashion Industry and Interior Design. Students will receive a unique education and will be able to practice in world famous design companies and studios, including Versace, Motorola and BMW Design.
Previously, the Academy offered only master's courses. With the launch of undergraduate programs, the set of which is open for the 2017-2018 academic year, students who do not yet have a higher education have the opportunity to study according to the famous Domus Academy standards with complete immersion in the profession.
"We are pleased to present our first undergraduate programs and apply our world-famous postgraduate approach to a new audience," says the head of the Domus Academy Institute Line Ulrika Christiansen. - Programs are deliberately selected based on the latest industry requirements to give our students knowledge relevant to the future. Located in Milan, one of the world's design capitals, students will receive an excellent education and immerse themselves in an inspiring creative environment and a booming commercial design industry. "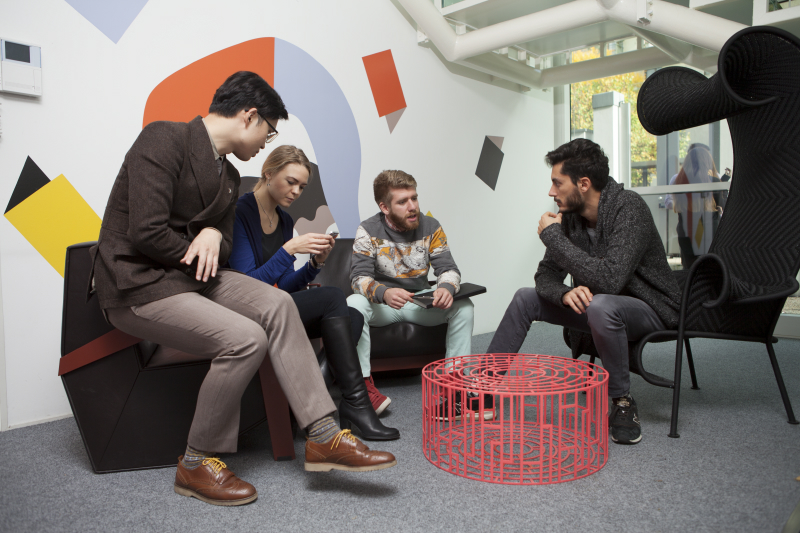 Undergraduate Experience Design Domus Academy covers a range of disciplines and practices, such as interaction design, service design, UX, information architecture, graphic and visual design, modeling, physical computing, creative coding, scripting and storytelling.
Program "Business in the fashion industry" prepares professionals with a deep understanding of the global fashion industry, starting with Italian. Graduates of the course will be armed with knowledge, skills and tools to solve all sorts of tasks faced by both international fashion brands and recently created companies. Students learn to analyze the market, predict future trends, create new opportunities, as well as develop creative and long-term omnichannel solutions through cooperation with real representatives of the fashion business.
Domus Academy's breadth of expertise and a collaborative approach give students the opportunity to take full advantage of internships at prestigious design companies and design studios, including Versace, Motorola and BMW Design. Students can actively participate in courses, seminars, international competitions, and also work directly with companies on their projects. This direct collaboration fosters mentoring and gives students access to a wide network of professional connections.
Domus Academy holds the highest positions in world rankings: in the 2016 year, the Domus Academy Fashion School was recognized as one of the world's leading fashion schools according to Business of Fashion. In its ratings of 2012, 2013 and 2014 training courses, Frame Publishers named Domus Academy one of the thirty best schools in the world for design, architecture and fashion. Every year, starting with 2012, Domus magazine marks Domus Academy as one of 100's best European schools of architecture and design.
Domus Academy is a cultural laboratory and the most prestigious Italian school, whose graduates work in the largest international companies: Nokia, Whirlpool, Gucci, Microsoft, Giorgio Armani, Max Mara. The Academy diploma is quoted all over the world, and teachers are experts from the fashion and design industry, including Patricia Urquiola, Guy Trussardi, Massimo Banzi and others.
Domus Academy, one of the best schools in the world of fashion and design, has opened the first set for undergraduate programs. The training will be conducted in three specialties: Experience Design, "Business in ...