The new advertising campaign for the luxury brand of clothing, shoes and accessories Elisabetta Franchi was created under the leadership of eminent photographer Ellen Von Unwerth.
Ellen's choice was not accidental: her work embodies the seductive femininity, natural and incredibly attractive, and this idea lies at the heart of the Elisabetta Franchi 2017-18 fall-winter collection.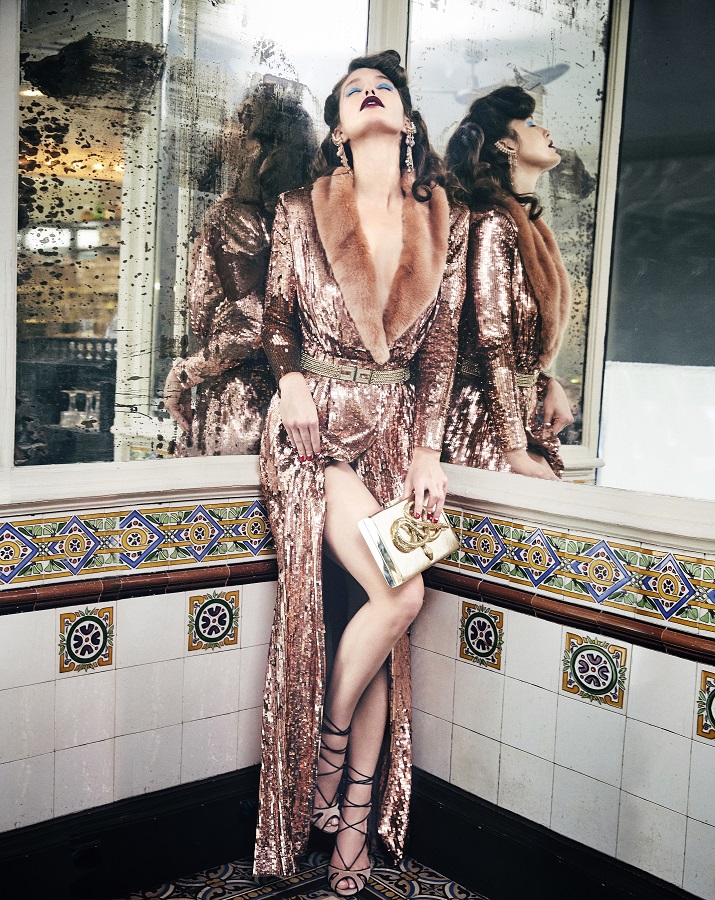 The brand's advertising campaign takes us to 1940's Paris. Before us is a fatal woman dressed in a luxurious striped suit and fur. The heroine walks around the city, comes to rest in an old bistro, where she meets her friend and sees an unusual déjà vu: retro atmosphere, sonorous laughter, dancing - all this is the magic of the art of life.
The dual concept of reality and fantasy is represented through the ratio of color and black and white photographs, a mixture of male and female styles. Costumes, loose trousers are combined with elegant dresses, bright accessories, oriental prints and sequins.
The campaign's protagonist is American supermodel Emily Di Donato, whose irresistible smile reveals the idea of ​​refined and sensual beauty. In the image of the familiar main character - a charming Frida Aasen.
The brand's footwear collection for the fall-winter 2017/18 season combines femininity, sophistication and severity that is inherent in the classics. Some models of sandals are decorated with natural fur, this material is still relevant in shoe design.
Elisabetta Franchi, a new advertising campaign for the luxury clothing, footwear and accessories brand, was created under the leadership of renowned photographer Ellen Von ...