Italian luxury brand Fendi has released a new men's collection Fendi Active: Basketball Capsule. The limited edition capsule includes sportswear and Match high-top sneakers in a classic black and cream color combination or in monochrome white embellished with crystals.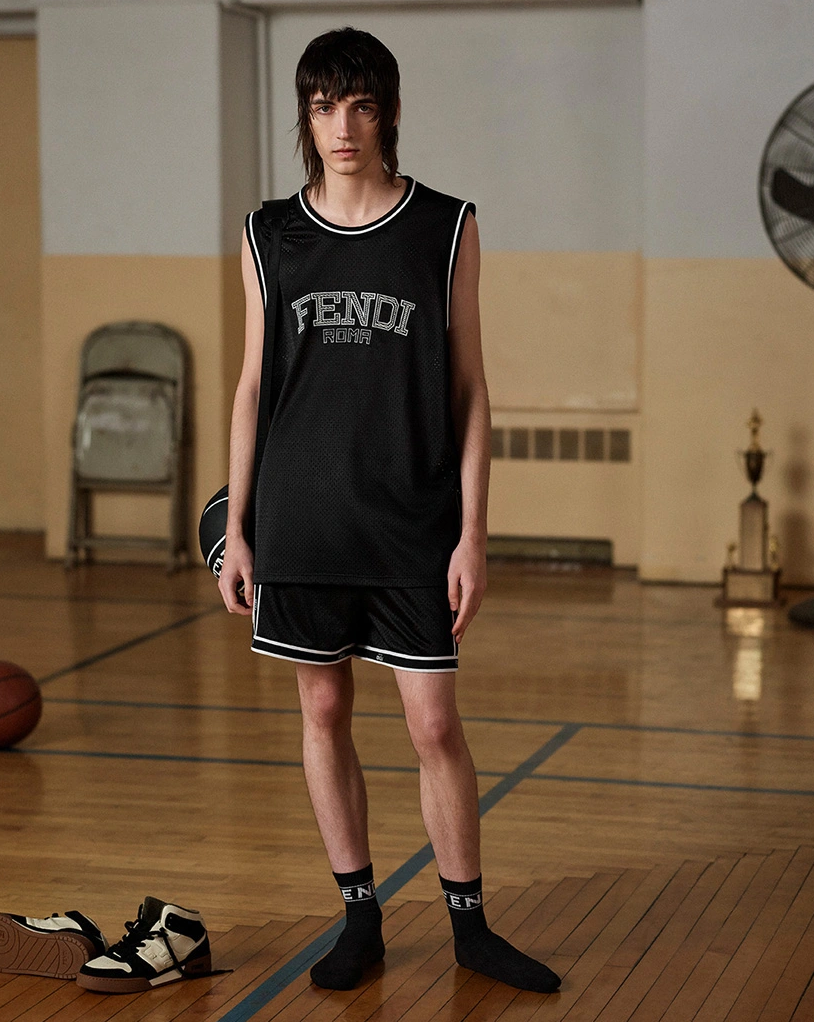 Fendi Active: Basketball Capsule
The clothing line is represented by basketball jerseys, jerseys and shorts, in a black and gray palette, with Fendi Roma sporty ribbed trim. A gray tracksuit and varsity bomber ensemble in lightweight tech fabric with contrasting black piping inspired by the lines of a basketball and a tonal FF logo pattern on the sleeves and sides.
In terms of accessories, Fendi also offers sponge socks, bracelets, a set of headbands, a black baseball cap and a mini basketball keychain to complete the look. What's more, Fendi has teamed up with Spalding to include a black basketball with the Fendi Roma logo in the capsule. The ball also comes with a branded shoulder strap holder. A clear Fendi Roma slogan basketball hoop with black metal O'Lock chains completes the set.
Item prices range from $120 for socks and $490 for a keychain to $750 for a basketball jersey, $1550 sweatpants and $1790 for sneakers. The basketball hoop is priced at $10.
Italian luxury brand Fendi has released a new men's collection Fendi Active: Basketball Capsule. The limited edition capsule includes sportswear and Match high-top sneakers in a classic…